Walk to End Alzheimer's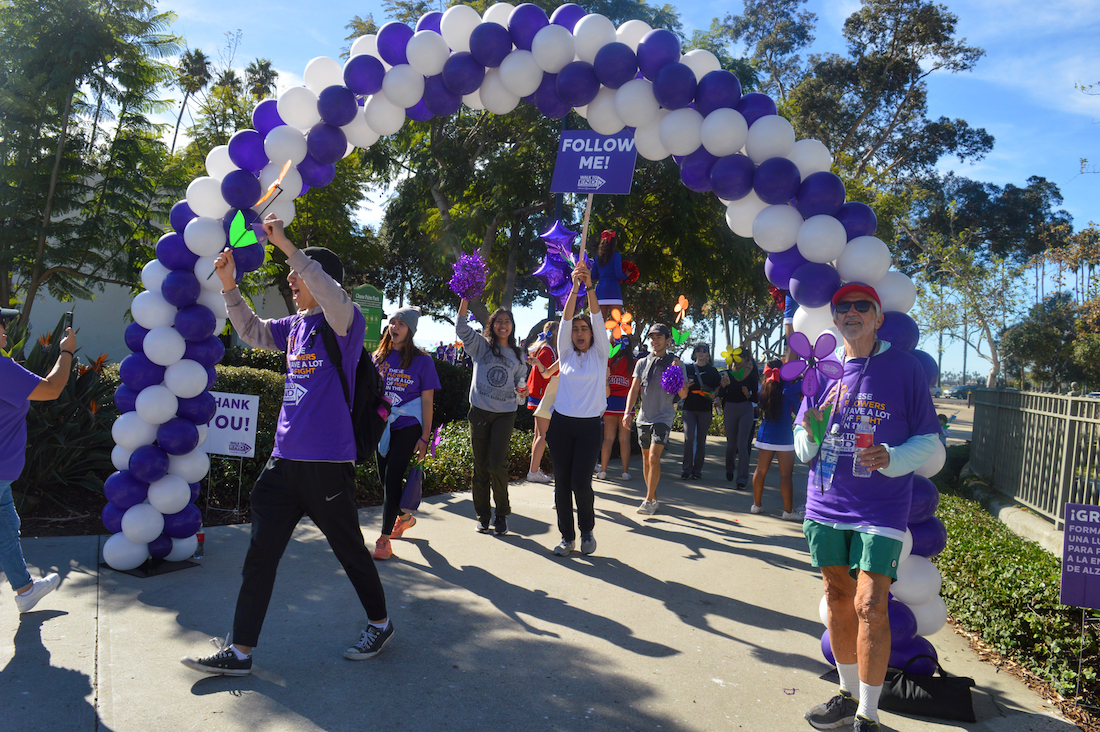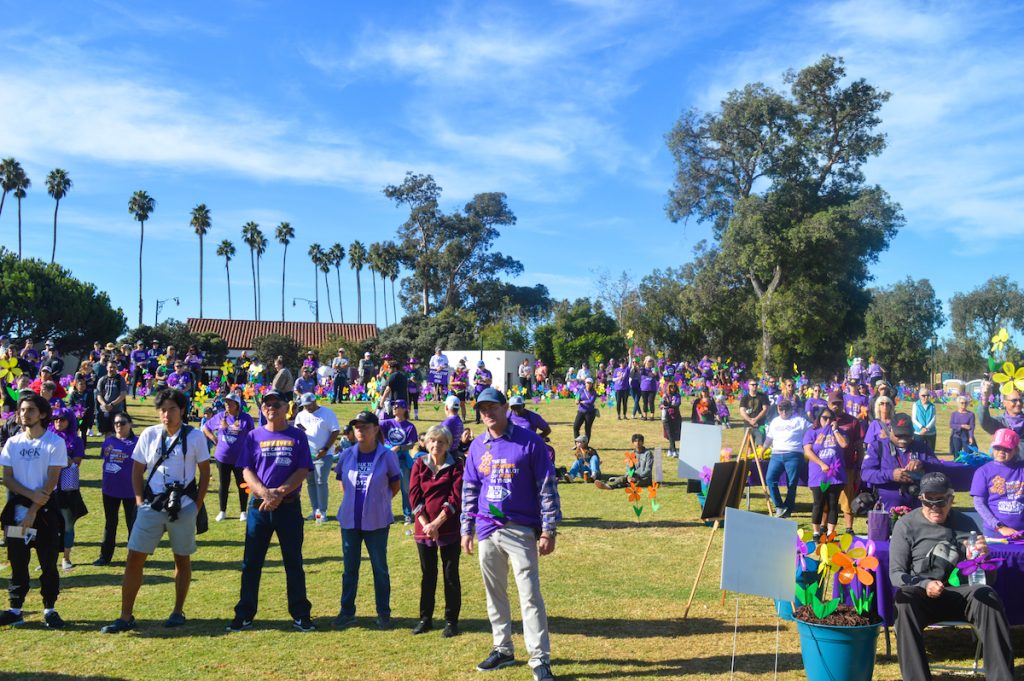 Earlier this month, nearly 450 area residents strapped on their sneakers for the Walk to End Alzheimer's. A Promise Flower ceremony was held before the Walk with Santa Barbara Mayor Randy Rowse helping count down the beginning of the event. Together this bipedal push raised more than $135,000 to fund research and free local services throughout the Central Coast, including support groups, education programs, care consultations, and a 24/7 Helpline [(800) 272-3900] in both English and Spanish.
With more than 690,000 people living with Alzheimer's and 1.12 million family caregivers in this state alone, the Walk was one big step towards providing those affected by the disease.
The top fundraising team at this year's Walk to End Alzheimer's was Alzheimer's Women's Initiative, raising more than $16,400 in support of the cause. Other top teams included Team Carpinteria, Team Union Bank, and Carpinteria Morning Rotary.
"We all know someone that has been affected by Alzheimer's disease or other dementia," said Lindsey Leonard, Alzheimer's Association California Central Coast Chapter executive director. "The strong turnout at the Walk reflected how much of a priority it is for people to come together in support of each other, raise awareness, and to unite efforts to further our cause."
Visit alz.org or call (800) 272-3900 for more information.
You might also be interested in...