United Nations Association of Santa Barbara Awards 2022 Peace Prize to ShelterBox USA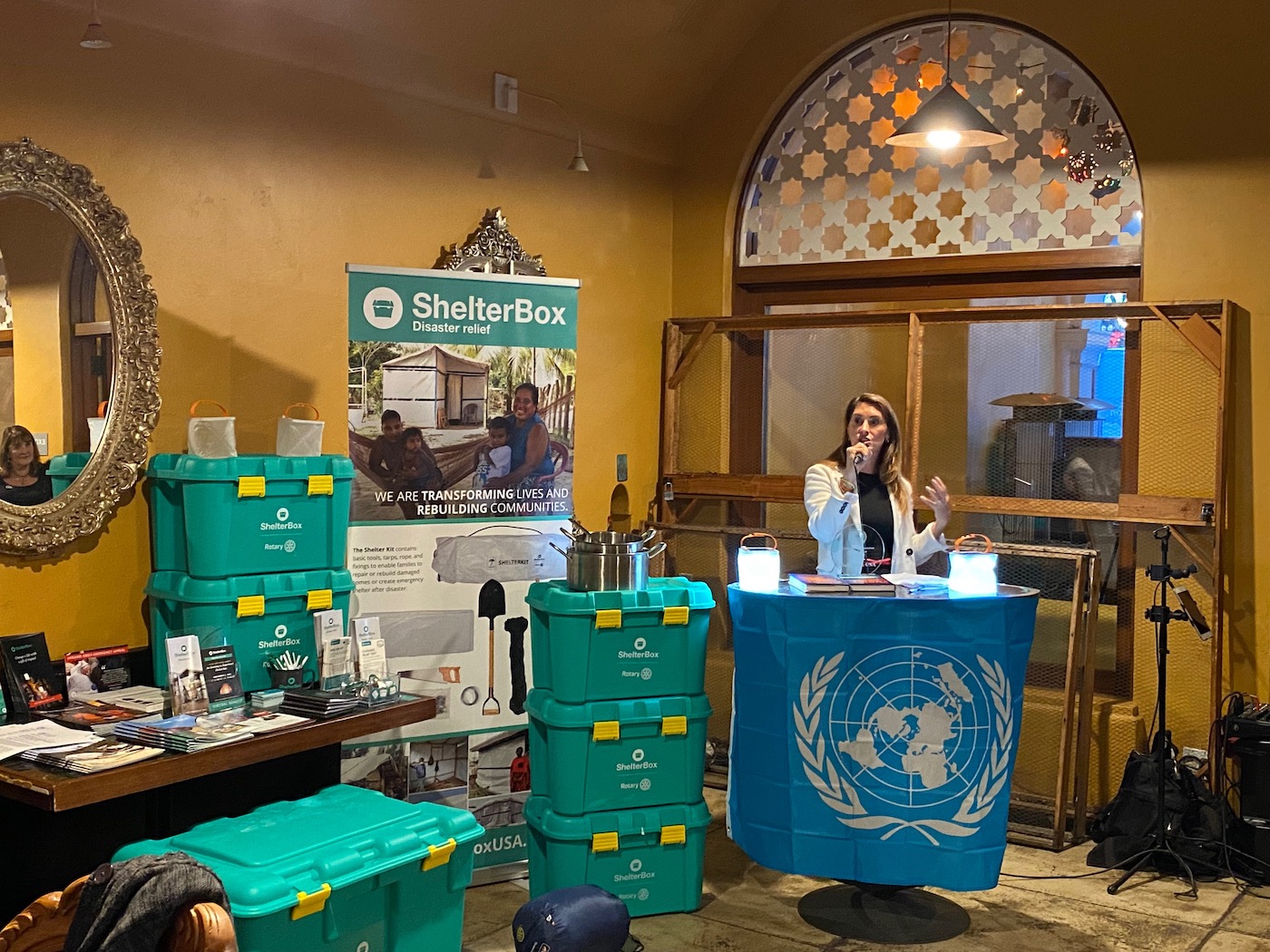 On Monday, October 24, International United Nations Day, a huge crowd descended on Pascucci on State Street for the awarding of the 6th Annual United Nations Association (UNA) Santa Barbara Peace Prize. Created in 2017 by the United Nations of Santa Barbara, the Prize is awarded to individuals or organizations to recognize their work in creating peace in the world, providing humanitarian assistance, or furthering the cause of human rights.
This year, the United Nations Association selected ShelterBox USA as the Santa Barbara Peace Prize recipient for their outstanding work in providing disaster relief shelter and supplies globally. ShelterBox USA is headquartered right next door to Montecito, on Innovation Place. The organization was started more than 20 years ago, by Rotarians, after a major earthquake. ShelterBox became Rotary's official project partner in disaster relief around the world. The United Nations also has a long history with Rotary. They were invited to the San Francisco Conference in 1945, as part of a U.S. delegation of consultants, to form the United Nations. Today, Rotary holds the highest consultative status of a nongovernmental organization at the United Nations.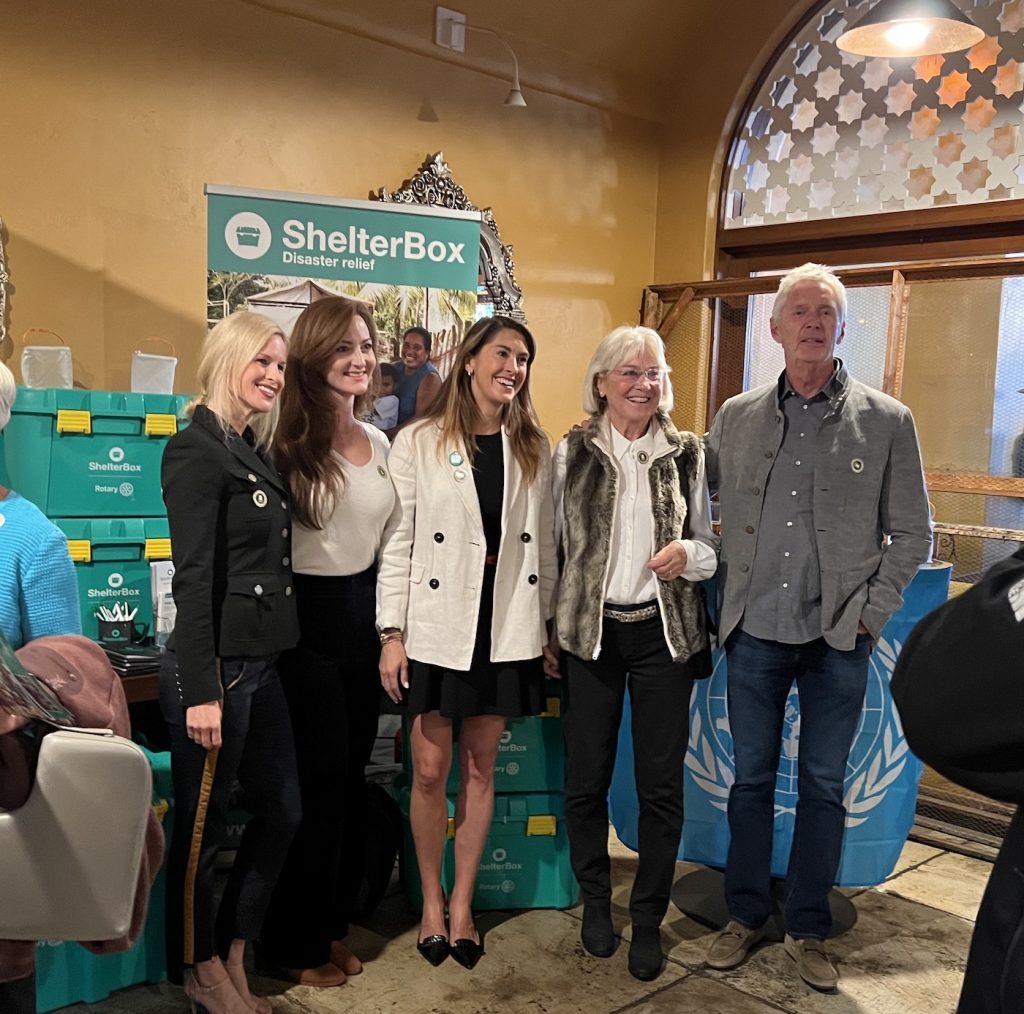 The UNA of Santa Barbara brings the work of the United Nations to the community, and the community's concerns to the U.N. Our local chapter has worked on multiple issues of concern locally and globally, such as human trafficking, women's rights, youth violence, climate change, and refugees. We selected ShelterBox as the 2022 Peace Prize recipient because of their commitment to providing immediate shelter and aid following disasters. In her acceptance speech, President Kerri Murray noted that ShelterBox USA is now engaged in providing immediate shelter in conflict zones globally, notably Ukraine, along with disasters such as the flooding in Pakistan, and 75% of ShelterBox USA recipients are women and children.
Each big green ShelterBox contains many items immediately necessary for survival after a conflict or disaster event, such as a large tent, thermal blankets, solar-powered lights, home repair tools, cooking sets, hygiene kits, and water filters. Some refugees and disaster survivors may find themselves in a ShelterBox for a year or more, depending on the circumstances. Boxes are ferried to disaster or conflict zones by specially trained volunteers, who can carry these boxes on their backs up mountainsides or through difficult terrain. They are literally delivering homes to survivors of disaster or conflict, and the tents have housed 10 or more people for extended lengths of time. The entire box can be funded by a $1,000 donation, on their website shelterboxusa.org.
The 2022 UNA Santa Barbara Peace Prize award was a sold-out event, with Leslie Zemeckis, Kerrilee Gore, John Glanville, and John McGovern in attendance. Santa Barbara City Councilmember Kristen Sneddon presented the Peace Prize award to ShelterBox USA, on behalf of the United Nations Association. Congressman Carbajal delivered a certificate of recognition for winning the Santa Barbara Peace Prize.
Sharon Byrne is the President of the United Nations Association of Santa Barbara
You might also be interested in...