Cate Hosts U.S. Ambassador to Ukraine Bridget Brink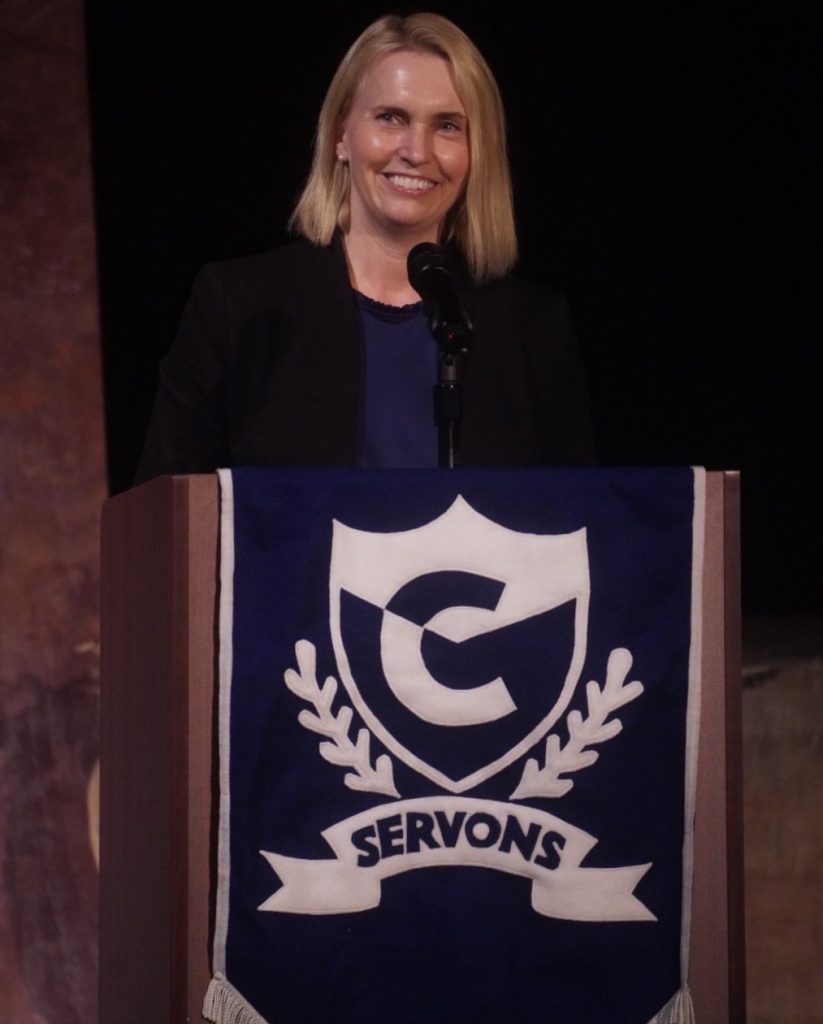 Cate School held their annual Fall Family Weekend event for students and their families on October 20 through 23. Saturday's program featured Keynote Speaker Bridget Brink, the U.S. Ambassador to Ukraine and parent to Cate Student Jack Higgins ('23).
Brink began with an acknowledgement of a Ukraine family in attendance. She talked about her role, her views on the importance of education, and the impact the current Ukraine-Russian conflict has on the world at large.
Brink in sum shared, "Here is where Cate, and educational institutions like it, are key to helping you develop the values, skills, and self-confidence to enter the fray in the never-ending effort to shape this world in which we all live. Whether you do this in government, business, or the arts, there are many ways to advance our shared values and be part of something larger than yourself. If you remember one thing of what I say today, remember this: every single one of you has the power to affect your life and those around you, to shape events and the future, to have an impact on our world."
You might also be interested in...