Montecito's Home Building Renaissance
We are experiencing a home remodel and new building renaissance in Montecito that I have not seen in my 20 years living here, nor in the 20 years prior when I would visit family in the area. Very few blocks are without construction of some sort. One thousand (give or take) new homeowners have bought homes here in town since COVID hit and from what my research tells me, there are only about 4,000 residences in Montecito in total, so that's a lot of new faces and Ferraris. 
This new buyer craze, along with construction work still going on (a result of the 2018 debris flow), has created a lot of remodels and new construction. There were three lots on my block on the market for a long time before COVID hit and they all sold. Other Montecito lots that sat empty for a decade now have homes being built on them… and so on and so on and so on.
While this moment of construction and building might slow in a year or two, and things may settle down, we still have many years of freeway construction, roundabouts, etc. to keep things lively and in a state of change that had been resisted or on hold for years. Our area has a history of resistance to change and development (certainly against over-development) and even modernization to some extent (and for various reasons), which has kept Montecito quaint and a place one can return to year over year and feel they know it well.
On the commercial real estate front, while the storefronts of Montecito may change names, most of what is here, has been here. Coast Village Road (CVR) and the Upper Village have changed very little in the 20 years I've been living here and really, even the 20 years before that, other than a couple of gas stations turned into parks or condos and retail.
That said, more restaurants are opening, more services are being provided, and our sleepy little town is not feeling quite so sleepy anymore. As an example, the hot new dining and entertainment spot LOCAL on CVR is open until midnight now. There was never a midnight in Montecito before… well there was, but it was referenced by locals as, "9 pm is Montecito Midnight." Not anymore.
As for residential Real Estate, September into the start of October is certainly showing just an average number of home sales, but the prices are still whopping. Six sales in the Multiple Listing Service (MLS) over $10M have changed hands in the past 45 days and another handful over $7M are welcoming new owners. A few top dollars were also paid for ocean area condos and view properties and a fixer or two selling recently as well. A good and balanced market still tilting heavily toward the higher end over $5M.
The homes may be getting bigger, and the empty lots you once rode bikes on as kids are now townhomes or estates, but it's still Montecito… rural, welcoming, and just well, gorgeous.
Here are a few properties that, as of this writing, are still on the market.
67 Olive Mill Road – $2,875,000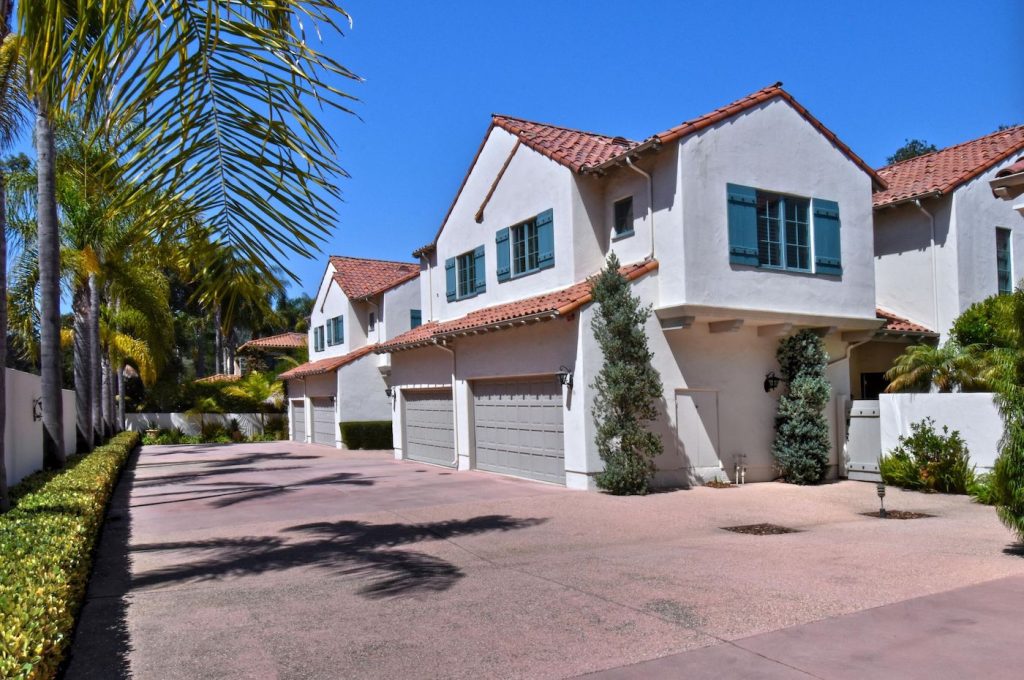 Located in one of Montecito's most coveted locations (the Butterfly Beach area), this Antigua Pines townhome is nestled within the three blocks that separate Butterfly Beach and the shopping, dining, and services along Coast Village Road. As one of only three listings in the MLS priced under $4M within the Montecito Union School District, this three-bedroom, three-bathroom townhome features spacious living areas, high ceilings, and outdoor patios and pathways that create a nice flow for indoor/outdoor living.
The patio and garden areas surround most of the property with colorful plantings and trees, creating privacy and providing multiple outdoor spaces to enjoy. The two-story floorplan features a living room with fireplace, a thoughtfully designed kitchen area, dining room, generous amounts of storage throughout, an upstairs laundry area, a primary suite with fireplace, and two additional bedrooms. There is an attached two-car garage as well.
251 East Mountain Drive – $5,975,000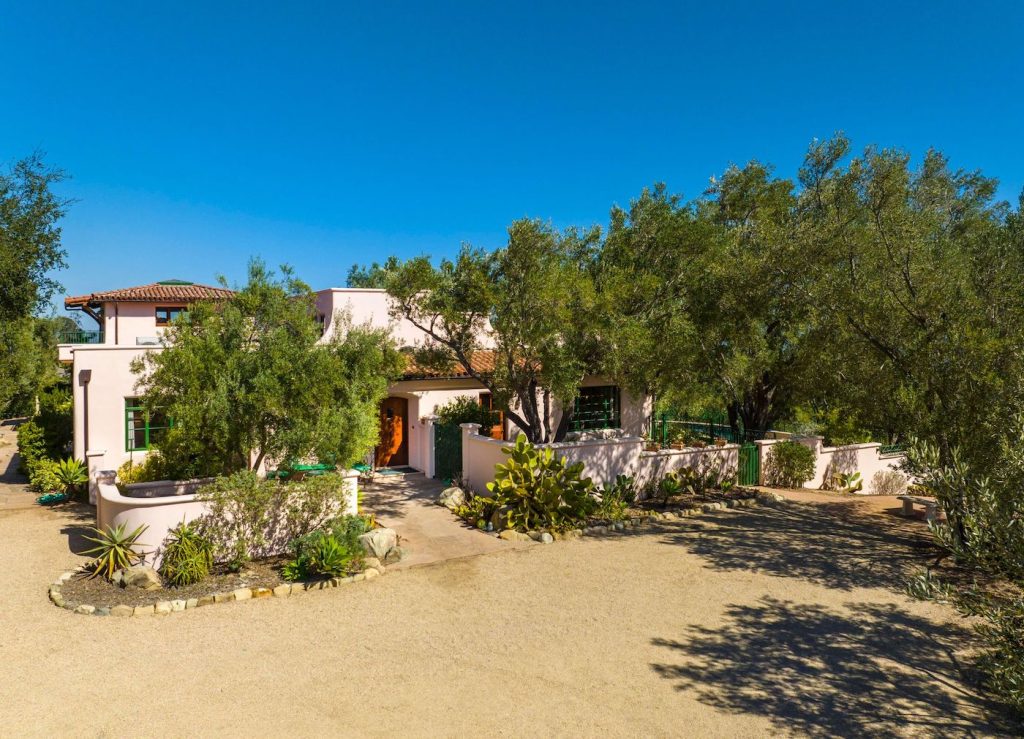 Located in the Cold Spring School District, this classic, Spanish courtyard hacienda showcases 360-degree views of the ocean, harbor, islands, and mountains. Situated on 3.69+/- acres, this unique property offers gorgeous interiors and classic details throughout and evokes the sense of a private retreat or compound. The light and spacious living room features high vaulted ceilings, an open floor plan with views of the pool, and a pool area.
The inviting chef's kitchen opens to the living and dining areas and features Vetrazzo counters, acacia wood live edge countertops, and a butcher's block peninsula. Hand-built redwood cabinets and doors throughout. There are four bedrooms in the main residence plus an upstairs meditation room/yoga room with private balcony presenting ocean vistas. Additionally, there are multiple patios for dining al fresco, rose gardens, a tranquil sitting area, a detached artist's studio, and a generous amount of property suitable for a potential guesthouse.
502 Picacho Lane – $7,750,000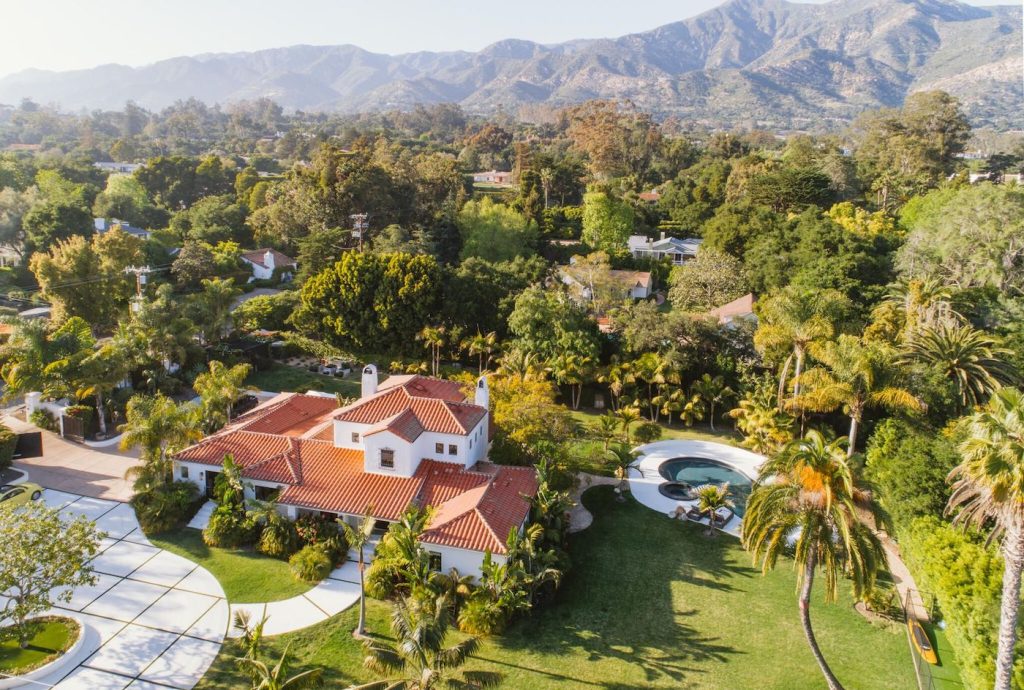 Currently leased through April 2023, this is a sizable home (over 4,200 square feet) on an acre lot with a pool, just blocks from the Upper Village in Montecito and one more block to Montecito Union School. Located in one of Montecito's most coveted neighborhoods on prestigious Picacho Lane, this designer-renovated, chic oasis offers elevated interiors and indoor-outdoor living. Features include wide plank oak floors, numerous doors leading to the entertaining terraces, four bedrooms, an office, and four and a half bathrooms.
The spacious primary suite occupies the entire second floor and includes a marble bathroom with walk-in closets. The property is private and gated, with tall hedges surrounding the lush grounds which include a pool, spa, expert-designed landscaping, sprawling lawns, outdoor fireplace, vegetable beds, chicken coop, dog run, and guest parking. This is the only listing currently available on Picacho Lane, where homes have sold in recent years for the most part between $5M and $50M and up.
930 Lilac Drive – $16,995,000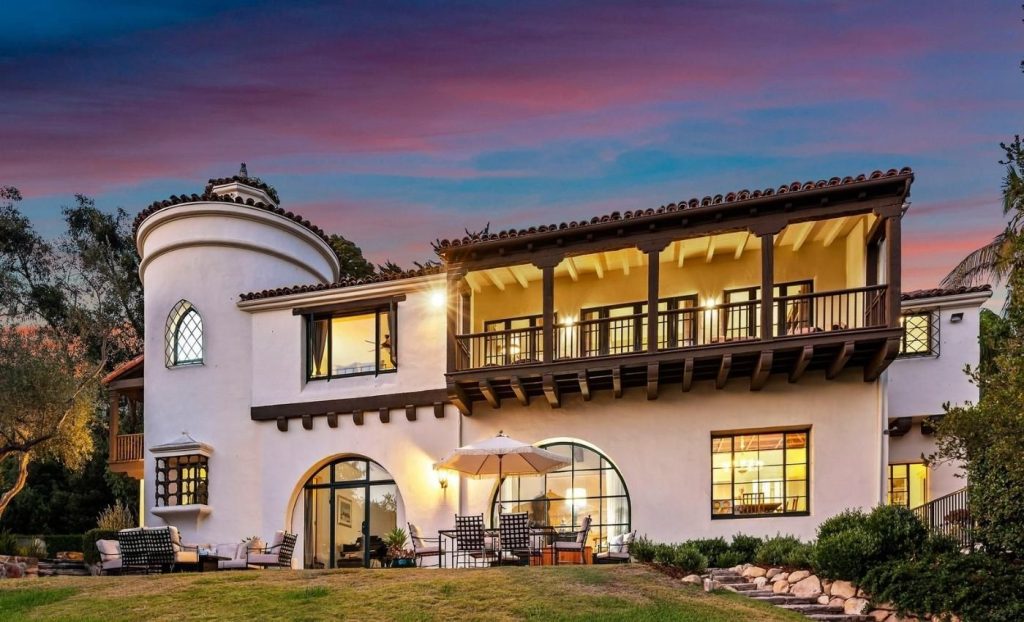 This romantic 1929 Montecito Estate was designed by noteworthy architects Edwards and Plunkett and built on three and a half picturesque ocean-view acres. The estate stands behind iron gates and welcomes guests with a large corner tower that serves as the entry, spinning a spell of old-world beauty. Once inside, the home opens to a light and airy formal living room overlooking vast rolling lawns, ancient majestic oak trees, and the tennis court beyond.
The space seamlessly transitions through a large arched entry to the stately dining room which overlooks the pool and art studio/pool house. A guest cottage and nearby two-bedroom guest house complete this enviable estate, offering compound-level extended stays and entertaining possibilities. Located near other equally impressive properties, homes on Lilac Drive are within the Montecito Union School District and are off the busy streets, creating a rural feel yet just a few minutes from the Upper Village, shops, and schools in Montecito.
You might also be interested in...