New Fieldside Management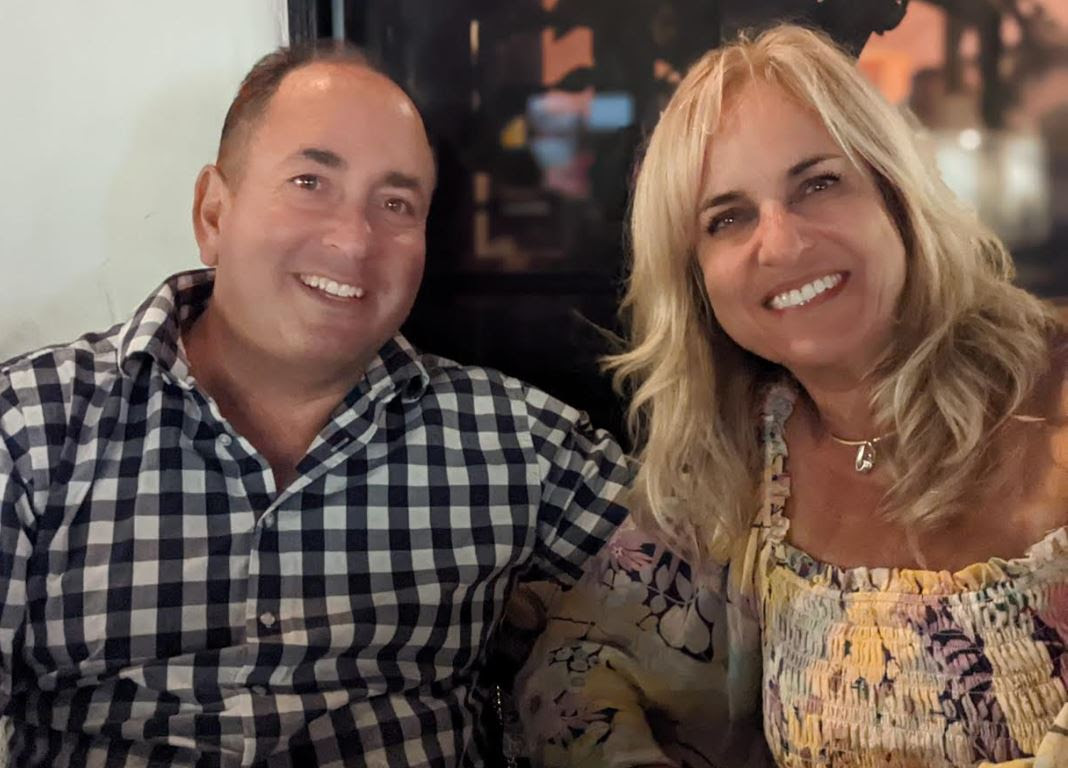 Michael and Lisa Amador, longtime members of the Santa Barbara Polo & Racquet Club, have taken over the management of the club's eatery now renamed as Fieldside, which reopens next month.
The dynamic duo have owned many successful restaurants in our Eden by the Beach, including Uncorked and the Nook in the Funk Zone.
Lisa also owns a successful matchmaking business and will be helping her husband with the new venture.
New Resident in Town
Singer Ariana Grande, who bought Ellen DeGeneres and Portia de Rossi's 1986-built Montecito home, Porter House, constructed out of two transplanted 18th century English barns, for $6.8 million in spring of 2020, has now sold it for $9.1 million.
The 5,500-square-foot two-bedroom, three-bathroom property on 1.35 acres has been bought by Michael Kives, founder of K5 Global, a venture capital firm based in Century City.
Under New Management
Prince Harry and wife Meghan Markle have parted ways with their Beverly Hills-based PR agency, Sunshine Sachs, which also represents the Santa Barbara International Film Festival.
The Duchess of Sussex has worked with the company since her days on the TV show Suits and is a friend of senior partner, Keleigh Thomas Morgan.
The PR chief was invited to the royal wedding at St. George's Chapel, Windsor, in May 2018, and has also represented actor Tyler Perry, whose Los Angeles mansion the Sussexi used as a base while house-hunting.
Sunshine Sachs played a major role when the tony twosome moved to the Left Coast, allowing them to take advantage of contacts, and a network of advisors and celebrities.
Morgan, 45, also helped on the duo's 2019 Africa tour, while they were still working royals.
Publicity will now be handled by their charitable foundation Archewell where communications are overseen by Silicon Valley bigwig Christine Schirmer.
In the meantime, according to reports, the Riven Rock couple are scrambling documentary and Harry's now delayed Penguin-Random House ghost-written memoir, after being involved in ceremonies following the death of Queen Elizabeth last month.
Local Journalist Wins Clarion Award
Local journalist Bonnie Carroll has been presented with the 2022 Association for Women in Communications Clarion Award.
She is among more than 50 other national award recipients, including the International Matrix winner Tara Gatewood and the International Crystal Award winner Wolters Kluwer.
Bonnie's work as an editor of a nonprofit online-print newspaper Successful Aging won her the award, which was presented to her by national chair Anita Parran at a conference in Kansas City, Missouri.
On Board at the Scholarship Foundation
Michael Young, a retired college administrator who served as vice chancellor for student affairs at UCSB for 25 years, has joined the board of directors of the Scholarship Foundation of Santa Barbara.
Young earned a BA in history at Beloit College in Wisconsin, a master's degree in history at the University of Michigan, and a doctorate in higher education administration at the University of Iowa.
He went on to serve as associate dean at Wesleyan University before being named to his student affairs position at UCSB, overseeing 25 departments.
Since retiring from UCSB in 2015, Young has twice served as interim vice president for student affairs at Sonoma State University.
Currently a Santa Barbara Foundation trustee and board director for Sanctuary Centers of Santa Barbara, he previously served on boards for United Way of Santa Barbara County and Sansum Clinic.
Christopher Story Remembered
On a personal note, I remember Christopher Story, founder of the West Coast Symphony Orchestra, who has died aged 97. An affable eccentric, Christopher was a familiar sight with his baton at innumerable concerts at the United Methodist and Trinity Episcopal churches.
He was also founder and music director emeritus of the Cielo Foundation for the Performing Arts. In recent years he was helped immeasurably by Westmont College music professor Michael Shasberger, now retired and living in Roanoke, Virginia.
Sightings
Ellen DeGeneres and actress wife, Portia de Rossi,noshing at Tre Lune… Actor Ryan Gosling shopping at Whole Foods… Actress Laura Dern checking out Merci Montecito.
Pip! Pip! Be safe, wear a mask when necessary, and get vaccinated.
You might also be interested in...