More Paths Planned for Montecito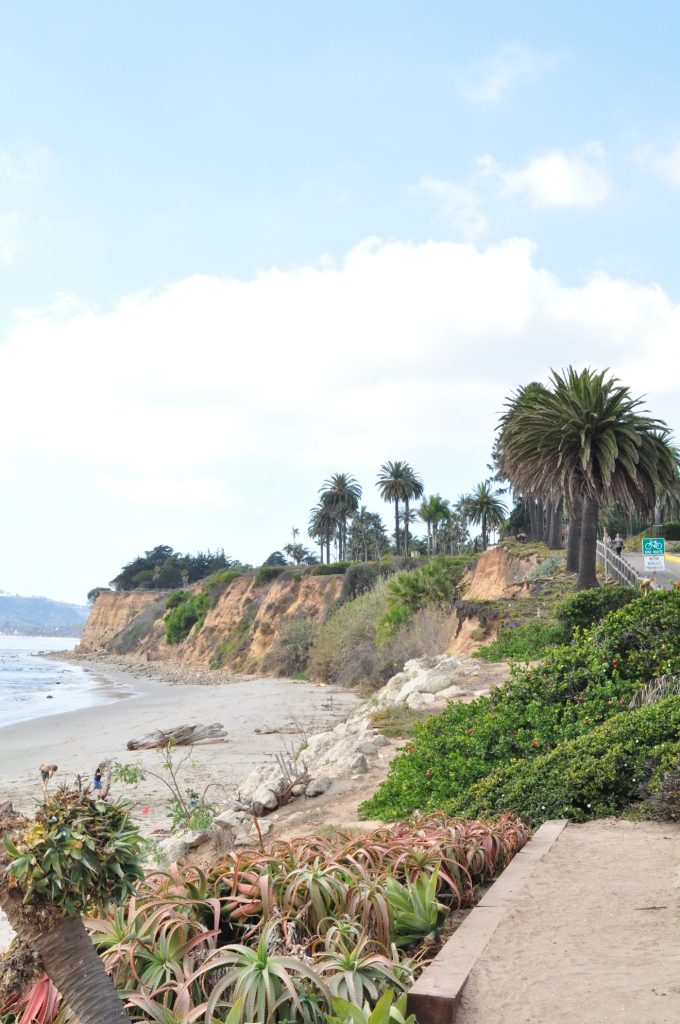 At this week's Montecito Association Land Use and Transportation Committee meeting, the Committee heard from Santa Barbara County's Alternative Transportation Manager Mark Friedlander and Public Works Director Chris Sneddon, who presented plans for two conceptual projects in Montecito as part of the County's Active Transportation Plan. 
The Active Transportation Plan (ATP) is part of the County's One Climate Initiative, which includes action plans for housing, transportation, adaptation plans, and environmental justice in relation to climate change. A steering committee for the ATP set out last year to understand multi-modal transportation movement throughout the County and identify viable and implementable infrastructure that improves access, equity, and mobility while reducing collisions and emissions. After identifying high priority areas, the group looked at locations such as schools, transit stops, and parks, and overlaid it with data from collisions involving pedestrians and cyclists who were killed or severely injured. Brainstorm sessions for improving multi-modal access were held throughout the county last year, including in Lompoc, Cuyama Valley, Santa Maria Valley, South Coast North, Santa Ynez Valley, and the Santa Barbara South Coast. "All of this info provided us with a base layer of existing conditions, and ideas about what community members want to see in the future," said Friedlander.
Friedlander said feedback from Montecito residents includes a general need and desire for better facilities like sidewalks, signage, and beacons. "Residents desire active transportation facilities that provide connections to schools, recreation, and the coast, as well as the need for enhanced safety and traffic control along Highway 192," he said.
While issues along Highway 192 will need to involve Caltrans, two other potential projects in lower Montecito have emerged from the public outreach and data collection: the Channel Drive Bike Boulevard and the Danielson Road/South Jameson Lane Bike Boulevard. The Channel Drive project would extend the Channel Dr. bike corridor from the eastern end of the Class 1 path to Olive Mill/Virginia Rd., and include traffic calming measures such as on-street markings, signage, etc. A decomposed granite pathway along the south side of Channel Drive is also proposed, connecting the existing Class 1 path with beach access.
The Danielson/South Jameson project would include a bike boulevard, bike lanes, and pedestrian path connecting Channel Drive with Eucalyptus Lane to create a safe, traffic-calmed east-west pedestrian and bike corridor. There would be improvements to crosswalks by All Saints-by-the-Sea Church, including a curb bulb-out on the west side of the crosswalk to improve visibility around an existing tree.
Friedlander said a bicycle boulevard is not a dedicated bike lane, but instead a street with low traffic and speeds, designed to give bicycle travel priority with the use of signs, pavement markings, and traffic calming to discourage trips by cars and create safe and convenient bike routes.
Sneddon reiterated that the projects are both in very preliminary conceptual review and would likely not come to fruition until after the 101 construction is complete. The projects will be funded by federal, state, and local grant funds. We'll have much more on these projects as they progress.
For more information, visit
sbco.mysocialpinpoint.com/atphome
You might also be interested in...