Persons of the Year 2022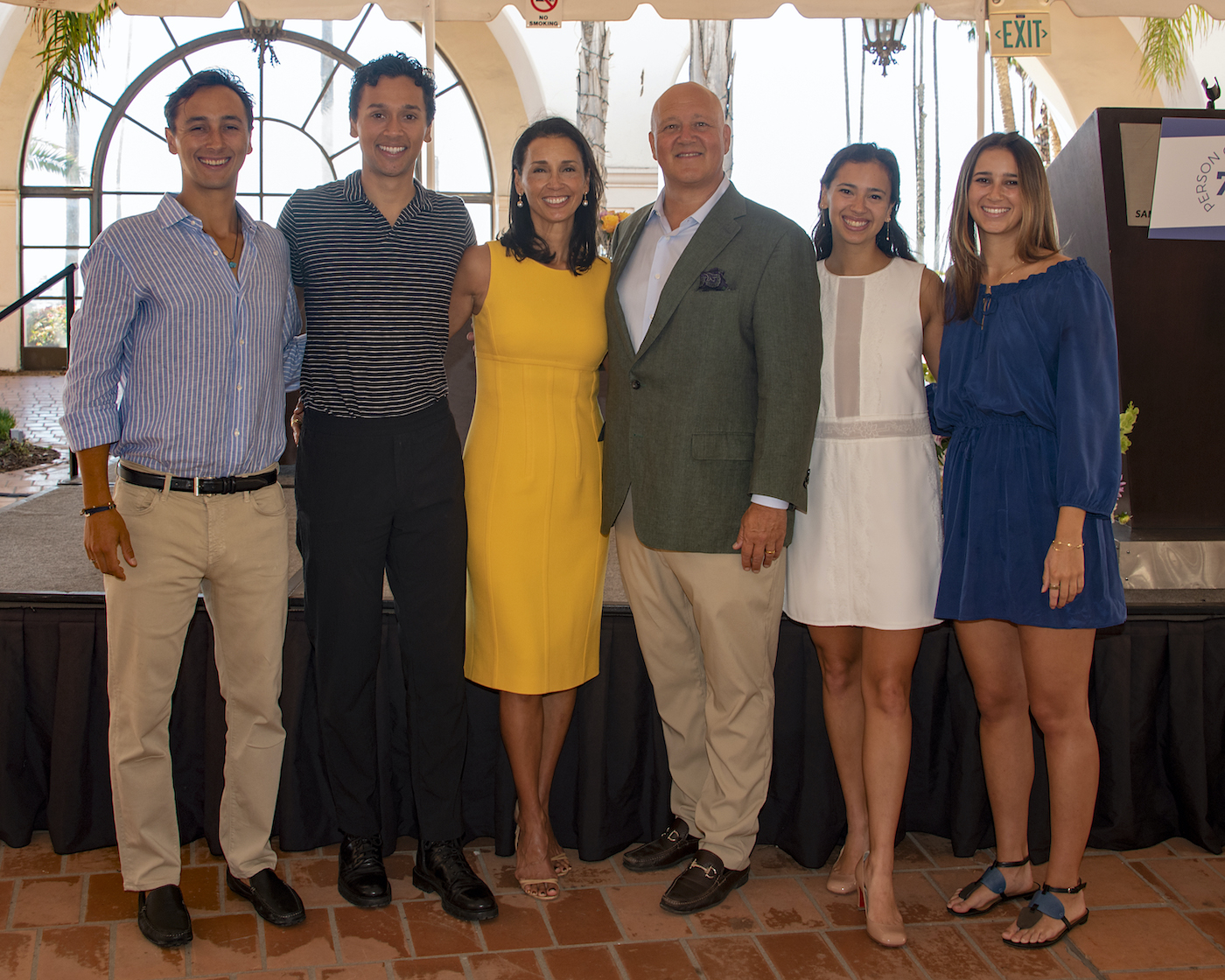 Ginger Salazar and Katina Zaninovich were honored as the Santa Barbara Foundation Persons of the Year 2022 at a luncheon on Wednesday, September 21, at the Santa Barbara Hilton.
Both women were enthusiastically welcomed and congratulated by the attendees as they each spoke about their work in the community via a video presentation, and again at the podium upon receiving their award. They shared about how their families growing up were influential in leading them to do volunteer work as a natural course of life, and of course honored to be awarded.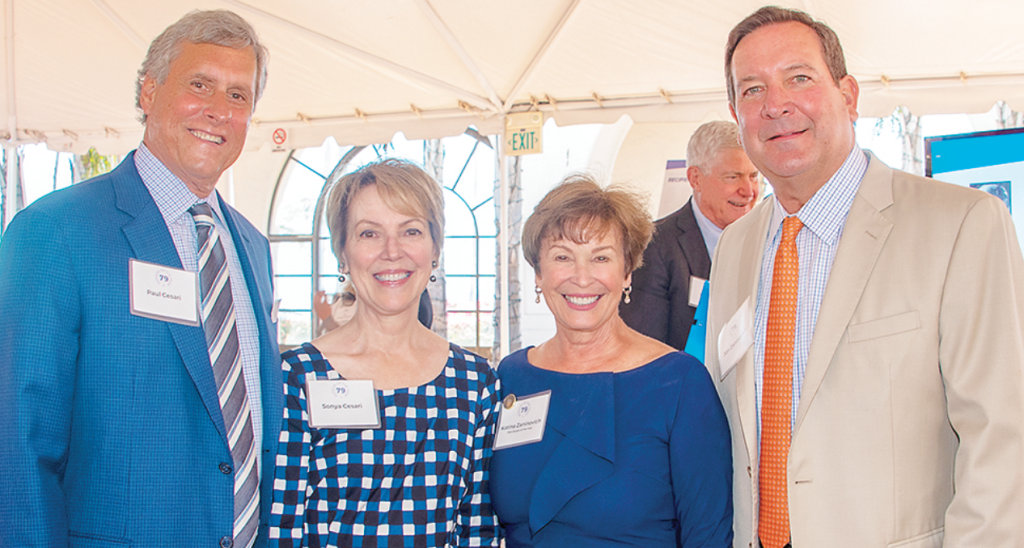 Both have made years of contributions to our community. Salazar is credited with Montecito Union School's organic garden and healthy lunch program, and the building of the Lompoc Community Track and Field at Huyck Stadium to provide the community a safe outdoor space to exercise and play. She currently serves on the Board of Directors at Cottage Health, the Santa Barbara Foundation, and the Towbes Foundation.
Zaninovich had a long career as a Registered Nurse working at the Visiting Nurse Association SB since 1982. She currently serves as a board member at Casa Dorinda, and Chair of the Board for the Central Coast Chapter of the Alzheimer's Association.
As health and nutrition are key for both Salazar and Zaninovich, I asked them to expound on being healthy.
Salazar: The food we eat and physical movement are critical components of health. As I child, I was fortunate to have regular exercise built into my hobbies and have a mom that cooked using whole foods. What I didn't understand then, but do now, is how exercise and having a whole food, mostly plant-based diet can not only prevent disease, but also help our bodies heal. This understanding came about with firsthand experience helping one of my sons return to health and has become a bit of a mission for my husband and me.
I am grateful to be able to pursue this mission through our business, Kate Farms, that has proven you can do good and do well, by helping to get an organic garden and healthy lunch program going at my children's schools, working to build the Lompoc Community Track & Field, and by serving on boards of nonprofits that all support getting not only food, but healthy food, into the hands of those facing food insecurity in our community.
Zaninovich: Growing up we never thought about being healthy. But we played outside ALL the time, rode our bikes everywhere. No devices existed and TV was just after you finished your homework before bed. My mother always had a vegetable garden, we didn't have fast food in Delano in my teenage years and my mom cooked all our meals, including packing our school lunches. Our Croatian heritage meant a Mediterranean diet with lots of fruits and vegetables.
Now of course, with my nursing background, I think that the best thing we can do for our own health is quality sleep, a Mediterranean diet, some kind of movement, with walking being the cheapest and easiest, and having friends or some kind of social life and continued learning to keep our brains active.
Among the 300 attendees were Anne Smith Towbes, Sue Adams, Sybil Rosen, Steve Jacobsen, Dr. Mahdi Ashrafian, Scott DeVine, Tom Bolton, Karl Hutterer, Luke Swetland, Palmer Jackson,and Santa Barbara City Councilmembers Mike Jordan and Oscar Gutierrez.
The program speakers were Chair and CEO of Montecito Bank & Trust Janet Garufis, President and CEO of Santa Barbara Foundation Jackie Carrera, Gerd Jordano, Lompoc Valley Community Health Organization Executive Director Ashley Costa, and Tammy Sims Johnson, the newly appointed Vice President of Philanthropic Services of Santa Barbara Foundation.
Thanks to event sponsors Santa Barbara Foundation, Montecito Bank & Trust, Noozhawk, Cox Communications, the Montecito Journal, and the Scholarship Foundation of Santa Barbara.
411: sbfoundation.org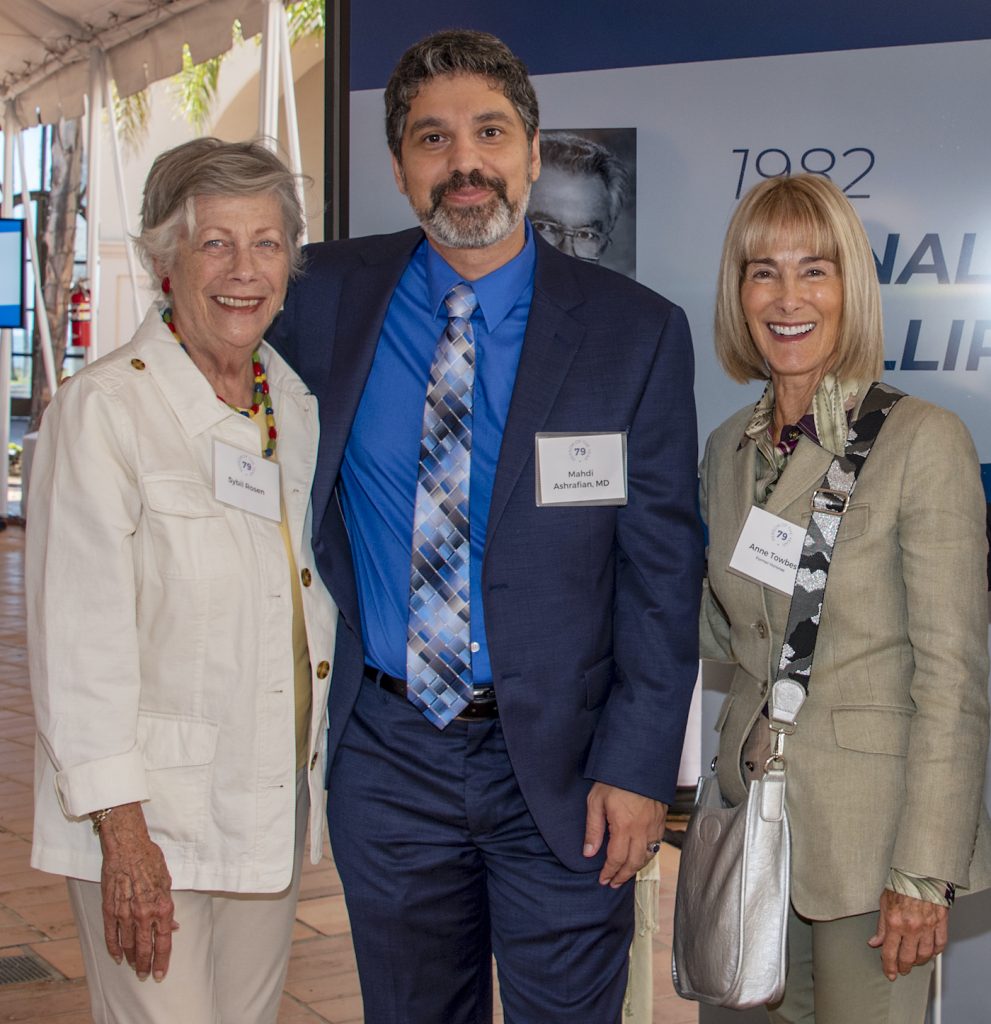 You might also be interested in...