Birds of a Feather, Ball Together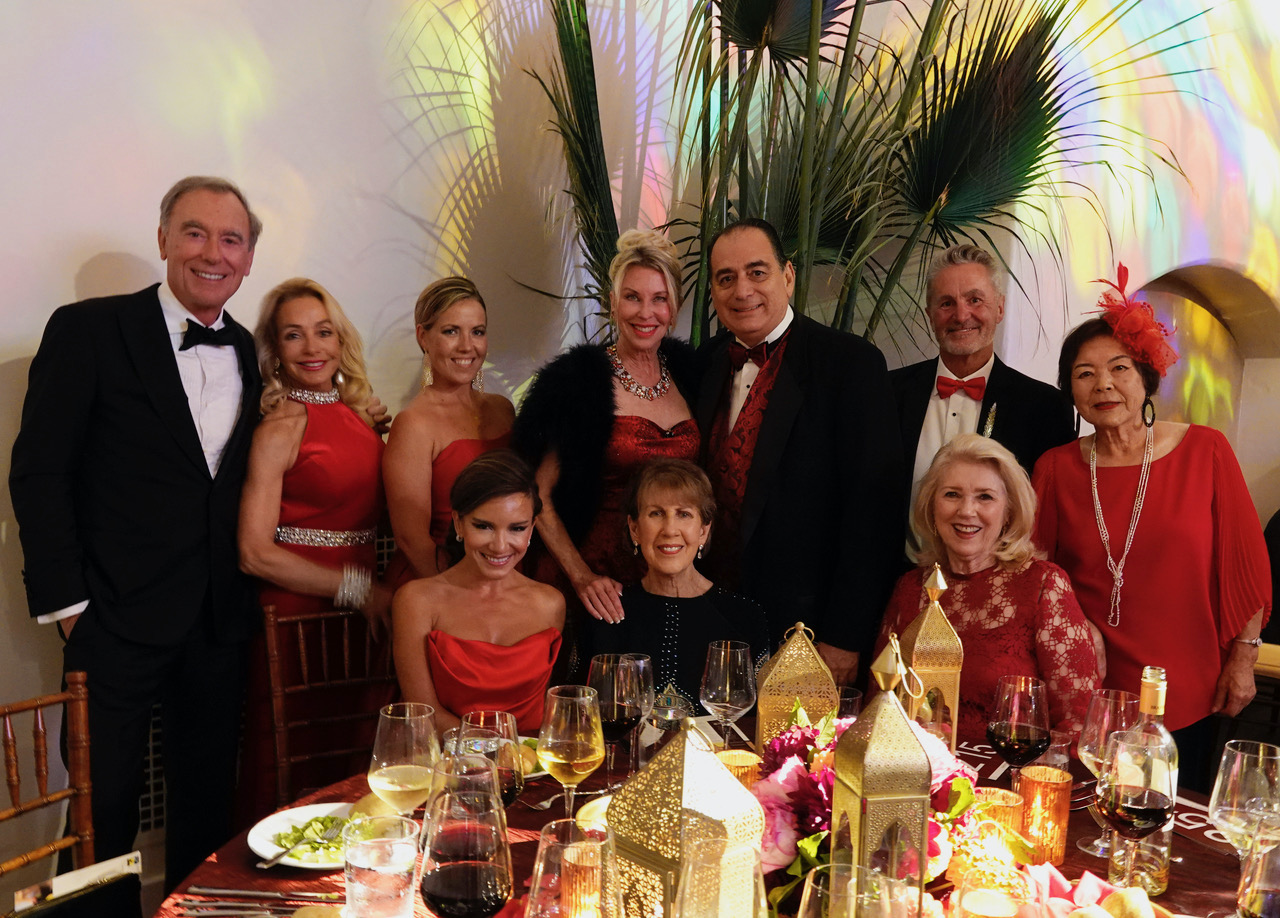 This year's Red Feather Ball for United Way of Santa Barbara County had a decidedly Moroccan flavor with the theme Voyage to Marrakesh, a cosmopolitan city I have visited many times, including the 70th anniversary of one of the world's top hotels, La Mamounia, when it was owned by King Hassan II, and the 70th birthday bash of my late friend Cat Pollon, who took over the equally luxurious La Maison Arabe in the Medina.
The Merryl Brown-designed sold-out event, chaired by Merryl Snow Zegar, had 270 guests, raising around $350,000 with the ubiquitous Andrew Firestone as emcee and welcomes from Steve Ortiz, President and CEO, and Melinda Cabrera, Vice President.
A Middle Eastern musical trio – Jim Grippo on qanun, Andrea Fishman on riqq, and Eric Ederer on oud – added to the fun bash's authenticity.
Among the supporters deciding to Maroc around the clock were Anne Towbes, Mike and Nati Smith, Jennifer Smith, former mayor Helene Schneider, Joan Rutkowski, Rick Oshay and Teresa Kuskey Nowak, Diana Starr Langley, Bob and Holly Murphy, former tennis ace Jimmy Connors, Tanya Thicke, Dennis and Carolyn Miller, Marsha Kotlyar, Belle and Lily Hahn, Adam McKaig, Geoff Green, Paul Didier, and Bob and Patty Bryant.
You might also be interested in...