The Friendship Center's 10th Annual Wine Down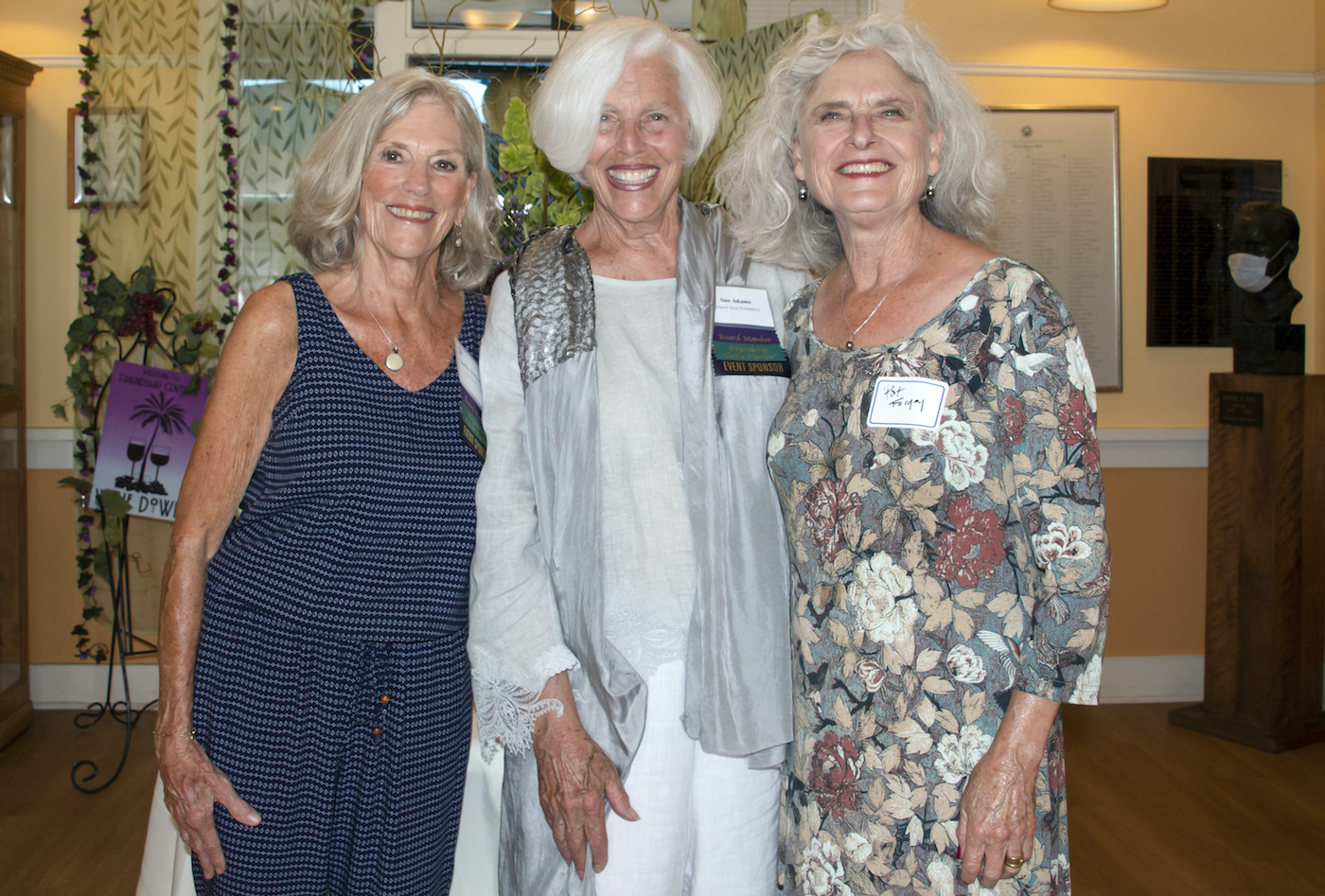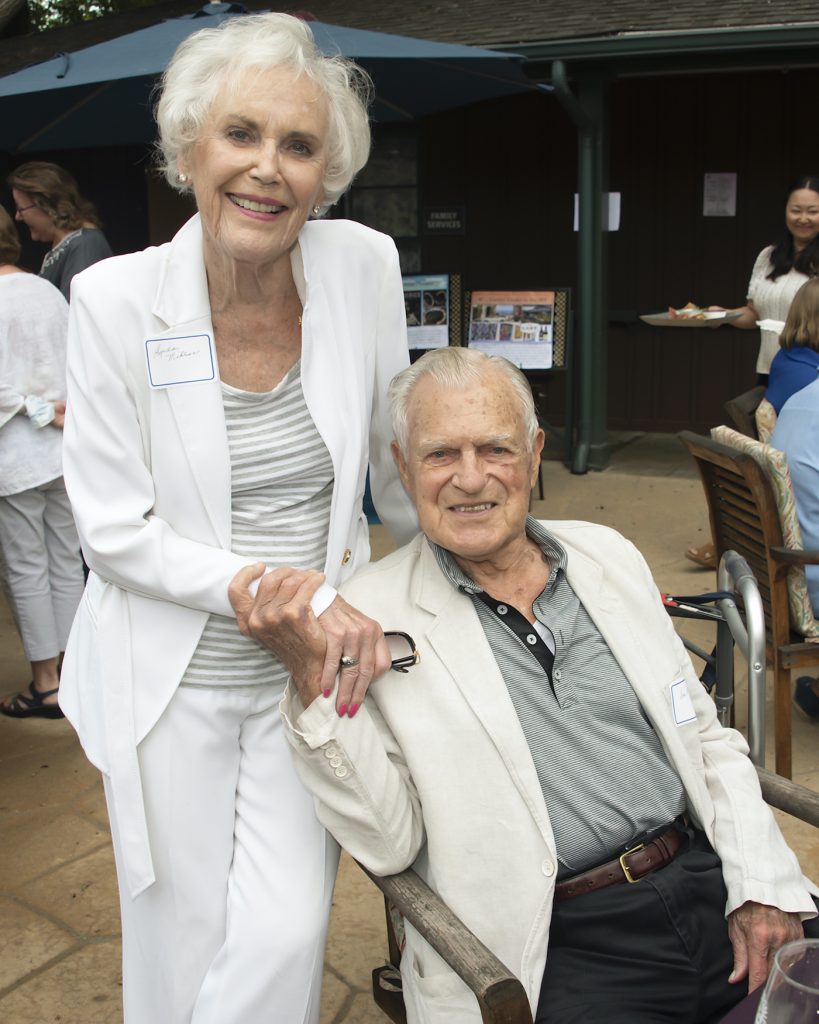 The Friendship Center Montecito held its annual wine event on Thursday, September 8 at the center's outdoor patio area. Guests were greeted with an option to wear a mask made available at the reception desk. Ready with big smiles at the wine glass pickup area were Event Chair Kathy Marden and Co-Chair and Board Vice President Sue Adams. The event committee members moving around the patio making certain everyone was accommodated and happy were Karolyn Hanna, Jeffrey Krutzsch, Maggie Mixsell, Steven Sharpe, Marcella Simmons, Monica Vidger-Trent, Greta Liedke, and Sophia Davis.
Heidi Holly, Executive Director, announced at the event, "We have a major donor who will match funds raised from the Wine Down up to $25,000 and we anticipate reaching that goal to benefit the Life Enrichment Activity Program (LEAP). We are asking that the community take a 'LEAP' to support this with donations."
Noted guests at the event were our own Lynda Millner and husband Don Seth, Pat Forgey, John and Gloria McManus, Marisa Holly, Linda Yawitz, Sharon Kennedy,and Dana and Randall VanderMey.
The evening included live music by Tony Ybarra and Marisa Pasquini, silent and live auctions, and wine samplings from Brander Winery, Buttonwood Family Winery, Fess Parker Winery, Folded Hills, HALL Family Wines, Kalyra Winery, Roblar Winery, Summerland Winery, Sunstone Winery, and Toretti Family Vineyard.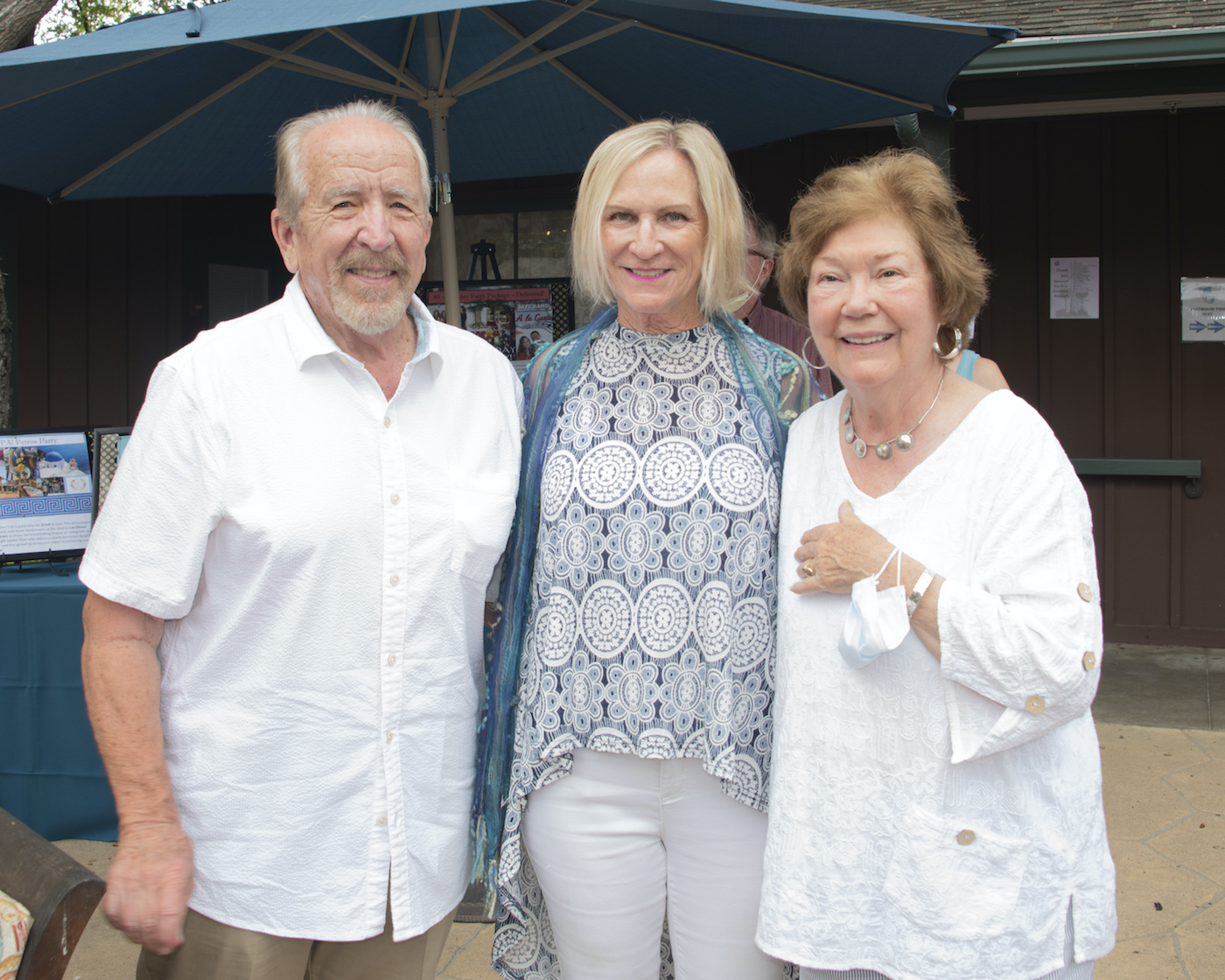 You might also be interested in...