Summer Home Buying Spree Continues… With no fall in sight (other than the weather and earlier sunsets)
The calendar may say that we are heading into fall, but the Montecito Real Estate market is not falling at all, not here in the 93108. It seems like full steam ahead for buyers looking to become part of this community. Taking a quick look back at August, there were only 12 sales reported in the Multiple Listing Service (MLS), but there were a handful of off-market sales as well that don't get the attention. As much as August seemed like a slowdown in sales volume, the last time I suggested things were slowing, the following month proved me wrong. September has done just that, besting August in just the first two weeks of the month. 
So far in September, we have seen a whopping 14 sales in the first half of the month, and four of them over $10 million, a high of $36,000,000 paid for the estate at the corner of East Mountain Drive and Hot Springs Road (which has been in the news recently). There were also numerous sales over $5 million in both August and so far in September. The $7's are hot still with multiple sales month-to-month in that price range. A few fixers, townhomes, smaller properties traded hands in the high $2's to the high $3's, million that is.
From where I sit, tracking sales and listings each week with a magnifying glass, it's safe to say the market is still strong for done homes, new homes (a big sale on Oak Road in the Lower Village recently as case in point), basically homes that attract top income buyers. This demand for the best leaves a good number of older or fixer homes available on the market month over month that might be great opportunities.
Also, we are starting to see price drops, properties being withdrawn from market, and other indicators that not every property is going to get their asking price. This is a time when pricing a home is key. Too high and it might sit. Too low and you might leave money on the table. And in our market that can mean leaving a million on the table by starting too low, or missing out on a bidding war if you price too high.
That said, area sales over the past few weeks just further prove that if a home is done, or near done, in a prime area, with some aspect of paradise (view, pool, privacy, style, etc…) then it's likely to sell in the first week or two.
That said, there are numerous homes still on the market that have been on the market for over a month, that for one reason or another have not found a new owner. Consider these listings in your search if you have not been able to find or afford your dream home. Sometimes the perfect $5 million home is actually a fixer priced at $3.4 million that just needs some imagination and $1.5 million thrown at her to blossom into that dream home that has been eluding you.
There are currently only a few properties in each price range to choose from in the 93108, as has been the case this past year. As of this writing, there are only 36 homes and condos on the market in the MLS and the lowest-priced listing in the Montecito area is $2,495,000 for a 2+2+ bonus room, 1,800+ square-foot home in the Coronada Circle development (shared pool, unified look to homes, an established community), where just 10 years ago, homes like this one traded closer to $800,000.
Here are a few of the lesser-priced homes in Montecito on the market as of this writing.
118 Coronada Circle – $2,495,000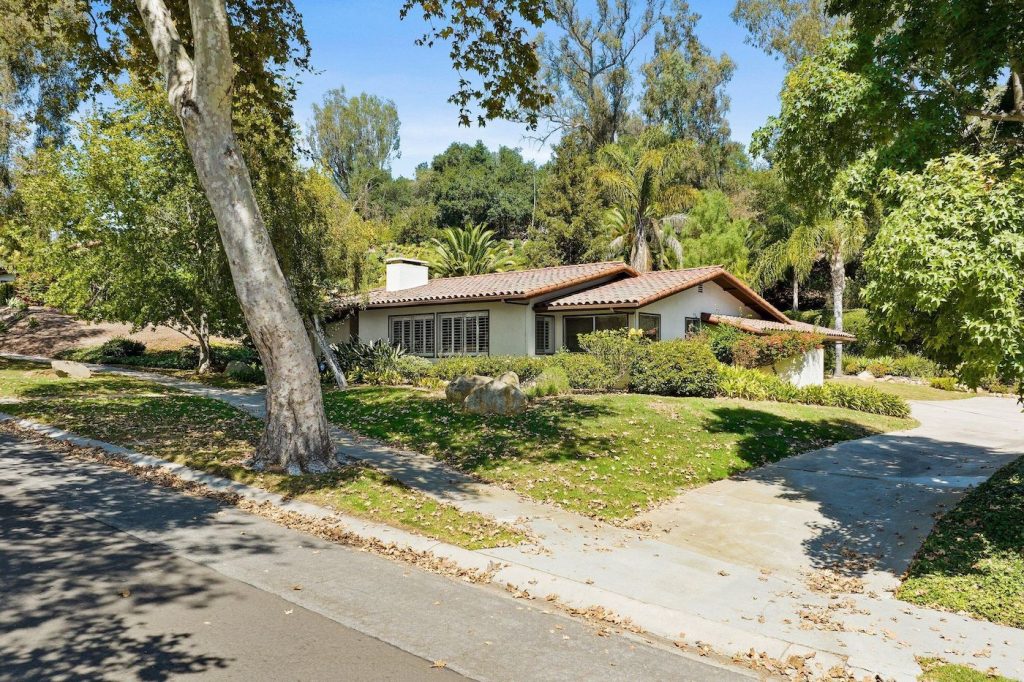 This is the lowest-priced home on the market in Montecito's 93108. The two-bedroom, two-bathroom home with bonus room and 1,800+/- square feet is in the enclave of Coronada Circle on Eucalyptus Hill and is an ideal getaway or full-time residence for those that want hassle-free living close to everything Montecito and Santa Barbara have to offer.
Recently updated, the home offers new finishes, flooring, and appliances. The open kitchen has a spacious dining area and storage/cabinets. There are beautiful outdoor spaces for entertaining, patios, and gardens with mature landscaping, and a tranquil patio, perfect for a jacuzzi or wellness area. There is a large two-car garage with lots of storage. Common area amenities include sidewalks, wide, easy to navigate streets, pool, and spa.
239 Rametto Road – $3,200,000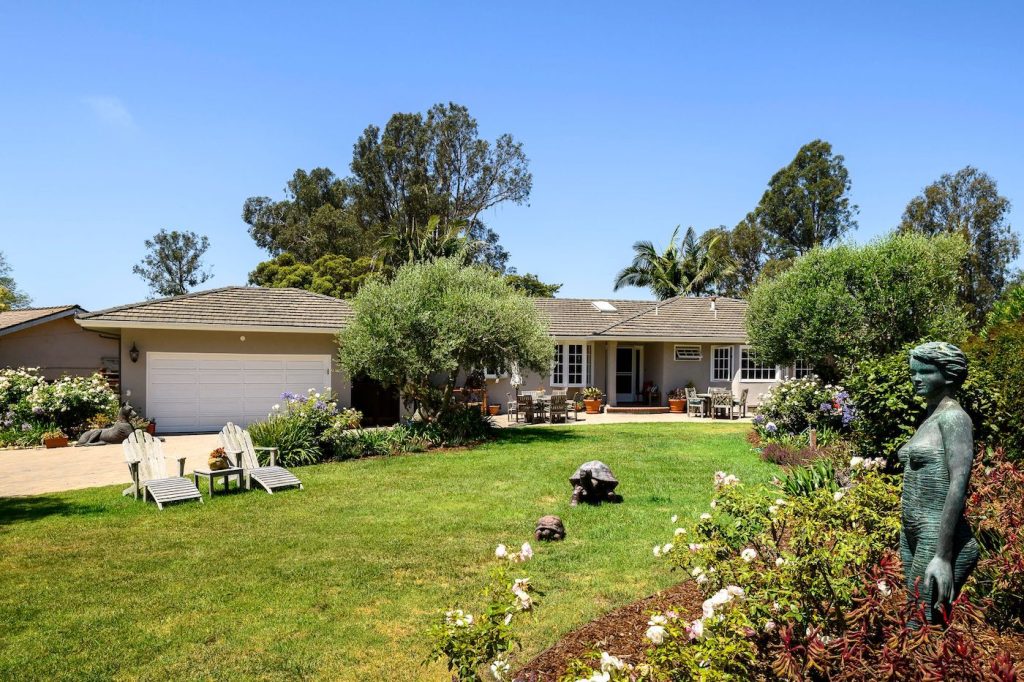 Charming and private, this single-level, three-bedroom, two-bathroom cottage offers a serene getaway, and is one of the lowest-priced homes on the market in the 93108. Situated on just under half an acre, this private oasis enjoys a great indoor/outdoor flow, with beautiful gardens and an ideal location in the lower foothills just above the Montecito Club. 
Featuring a recent upgrade, the kitchen features stainless-steel appliances, stone countertops, and an adjacent breakfast nook with bay window. The primary suite overlooks the front courtyard and enjoys an en suite dual-vanity bathroom with a soaking tub. From the recirculating stream and expansive lawn in the front yard to the abundance of fruit trees, pergola, and shaded brick patio in the back, this garden paradise is the ideal outdoor entertaining space. The premium location along the coveted "Alston Corridor" is convenient to fine dining, shopping, and beaches.
860 Ladera Lane – $3,250,000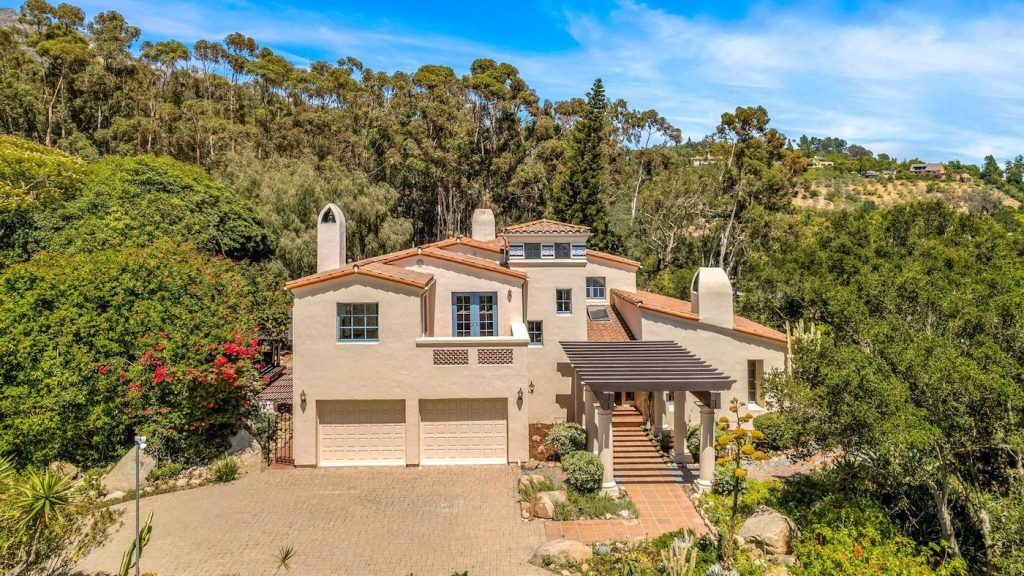 In a prime East Montecito location, surrounded by open spaces and many more expensive homes all around, one enters this property through the wooded driveway, revealing the 4,000-square-foot, three-bedroom (formerly five), three-bathroom estate, with a two-car garage, on a manageable, .62-acre lot. Boasting a Spanish style and multiple fireplaces, the home includes a modern kitchen with storage, a sun-drenched great room with three sets of double doors, wood beam ceiling, and a stone fireplace.
There is an elevator to the second floor and the two rooms upstairs are larger than average bedrooms. Drenched in sunlight, each second-floor bedroom has a full, private bathroom. Ocean views are visible from the front, upstairs bedroom, while the primary bedroom overlooks the majestic hillside of Montecito. Laundry, fireplace, and private balconies all complement the second floor. Natural foliage and stone paths, hardscape areas, and greenery provide that Montecito feel.
723 Via Manana – $6,475,000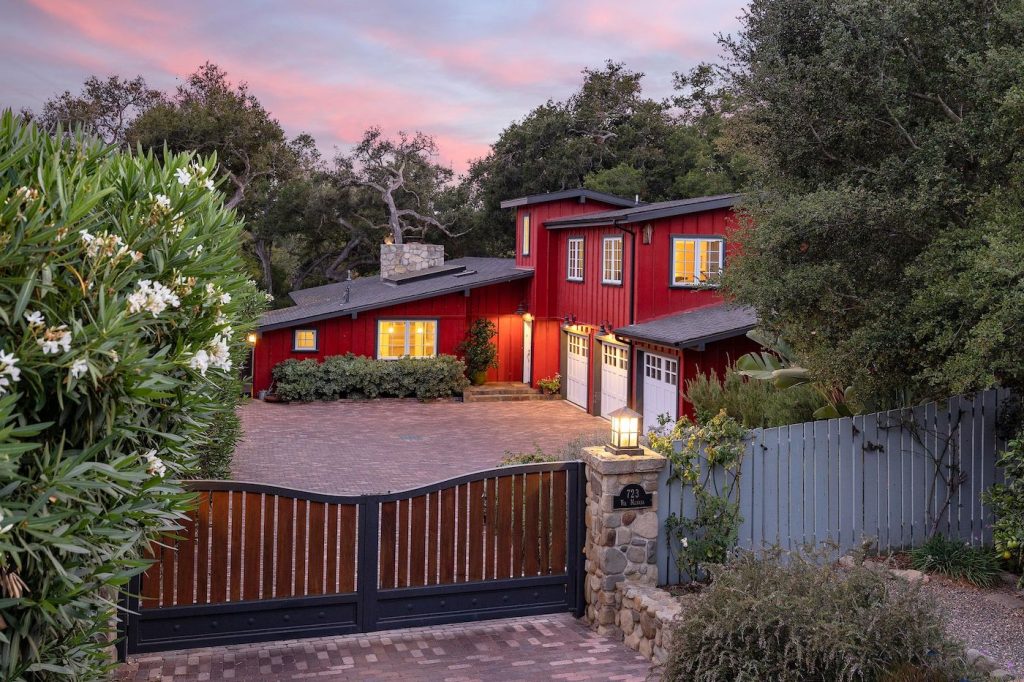 This San Ysidro Ranch-style farmhouse, with 1963 mid-century modern layout, is just a block from the actual San Ysidro Ranch. Situated on a quiet cul-de-sac on 1+/- acre, this property is in a rural setting with a large oak-shaded garden, and ocean views from the garden. This two-story home features an open floor plan with cozy and contemporary interiors. The living room is anchored by an impressive fireplace and built-in bookcases. 
Remodeled in 2010, the chef's kitchen features granite counters and stainless-steel appliances. An intimate and comfortable dining room features exposed high beam ceilings and stunning skylights creating a warm, welcoming ambiance. There are primary suites on each level. With four bedrooms and three and a half bathrooms, an artist's studio, and beautiful gardens, this home is truly an example of Montecito living. All this on a low to no traffic street within the Montecito Union School District, near hiking trails and dining at "The Ranch."
You might also be interested in...