Teddy Bear Cancer Foundation Celebrates 20 Years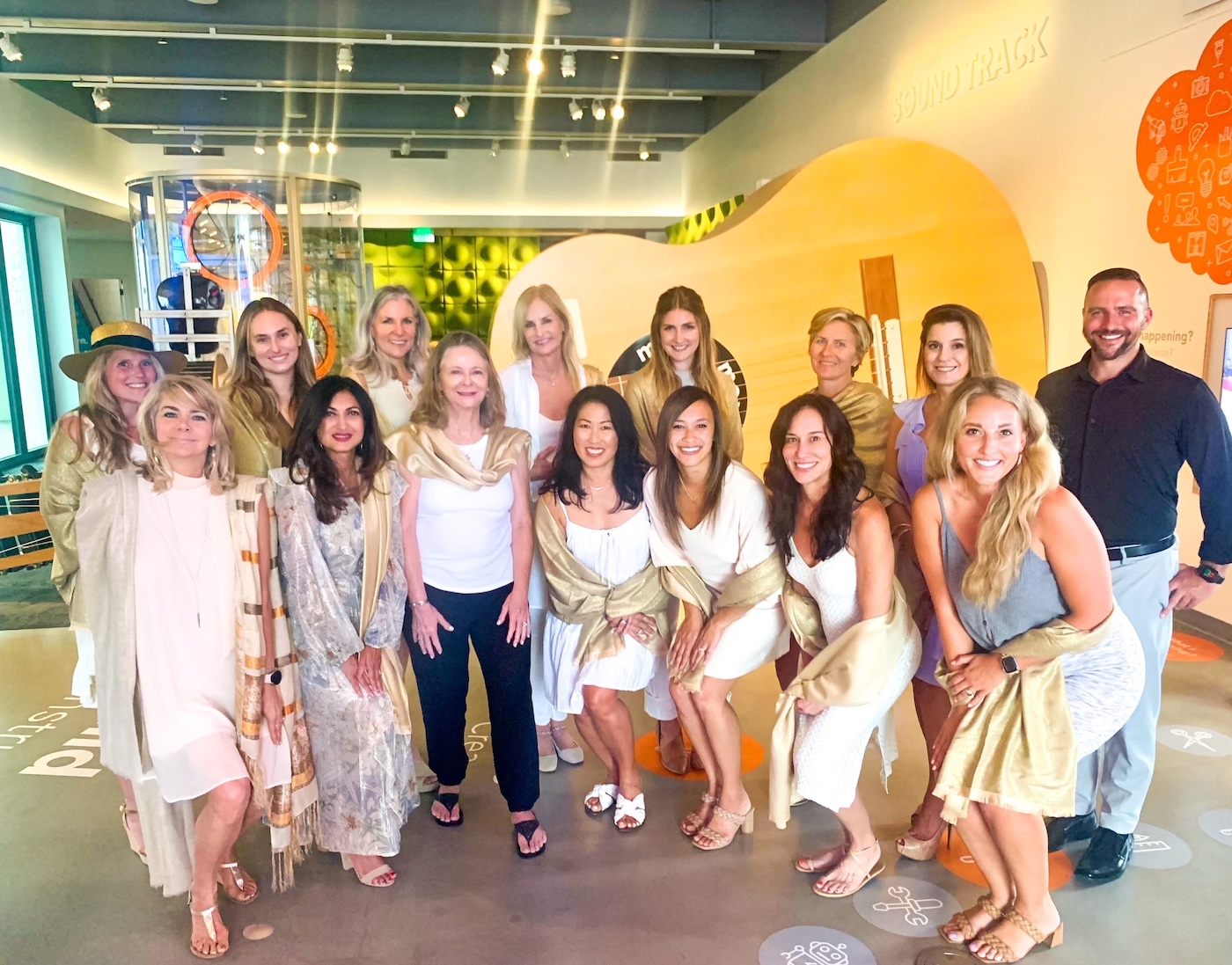 Twenty years ago, in 2002, Nikki Katz (née Simon) recognized that families enduring a pediatric cancer battle needed so much more than thoughts and prayers; they need tangible, meaningful, year-round support. Thus a small idea sparked into a big dream, and the Teddy Bear Cancer Foundation (TBCF) was born. 
When Katz was a young professional in 2002, she met a single mother who was struggling after her son was diagnosed with Ewing Sarcoma, an aggressive form of bone cancer. Katz felt compelled to do something as she witnessed this mother falling deeper into despair and debt. There appeared to be no local agencies offering the critical support she so desperately needed; she immediately went into action and reached out to the late Larry Crandell, who guided and encouraged her to form a 501(c)3 nonprofit organization. Once Teddy Bear Cancer Foundation was official, Crandell organized the first fundraiser, a dinner raising $1,600. The total 2002 budget was just $3,685.
TCBF's Senior Development Director Brittany Avila Wazny tells us that the nonprofit's first child served was a little boy named Colby. Two years later Katz hired her first employee, Becca Solodon, who happened to be the program's second recipient and continues to work for the organization today as their Senior Program Director.
With the support of the Santa Barbara community, Teddy Bear Cancer Foundation grew quickly to serve Santa Barbara, Ventura, and San Luis Obispo counties. Today, TBCF offers the highest amount of direct financial assistance to families in the tri-counties battling pediatric cancer, as well as emotional support and educational advocacy programs that provide support to the entire family to significantly reduce the stresses of pediatric cancer and helps them to be more resilient. In addition to their core programming, this year TBCF was able to expand upon their emotional support services by providing 1:1 counseling through a partnership with Family Service Agency, as well as launch a peer support program. Their educational advocacy services also expanded to make their private tutoring services with Grade Potential available to siblings of children in treatment. "TBCF continues to dream big to find new opportunities to make real differences in their families' journeys," Wazny said.
In honor of the Foundation's 20 years of service to families of children with cancer, the organization will not be hosting their annual Gold Ribbon Luncheon; instead they will host an evening Golden Gala on October 7 at MOXI, The Wolf Museum of Exploration. Gala sponsors will be treated to a VIP cocktail hour, rooftop dinner, and heartwarming program emceed by Andrew Firestone, and honoring Donna Barranco Fisher,who has been actively involved with TBCF since 2007.
The program will also feature a moving video showcasing some of TBCF's earliest families, and their remarkable journeys that have led them back into the healthcare and cancer world to serve others. After the dinner and program, doors will reopen to the public for The Party beginning at 8 pm and will offer signature cocktails, an open wine and beer bar, desserts, heavy appetizers, drawings, photo booths, magicians, roulette, and dancing with deejay Scott Topper. Tickets to The Party are $75 and are available on TBCF's website.
To further celebrate a milestone anniversary of providing critical childhood cancer support to the community, TBCF has met with some of their earliest families to hear about how they are doing today. Briana Rodriguez, a local Carpinteria girl who was diagnosed with cancer at the age of five, today is attending Cal Poly SLO for biomedical engineering; and Gladis Vega, who was treated for cancer as a teen at Cottage Hospital, was just hired by the same hospital to pursue a career in phlebotomy.
"We feel grateful for a strong community of 'alumni' families who have remained active in the pediatric cancer world by continuing to advocate for the needs of families, pursuing careers to help others in their cancer journey, or volunteer to give back to those who are going through what they themselves have experienced," Wazny said.
While Gala tickets are currently sold out, there are plenty of tickets still available for The Party. For more information, visit TeddyBearCancerFoundation.org.
You might also be interested in...