James Custis "Denny" Crimmins – 1935 – 2022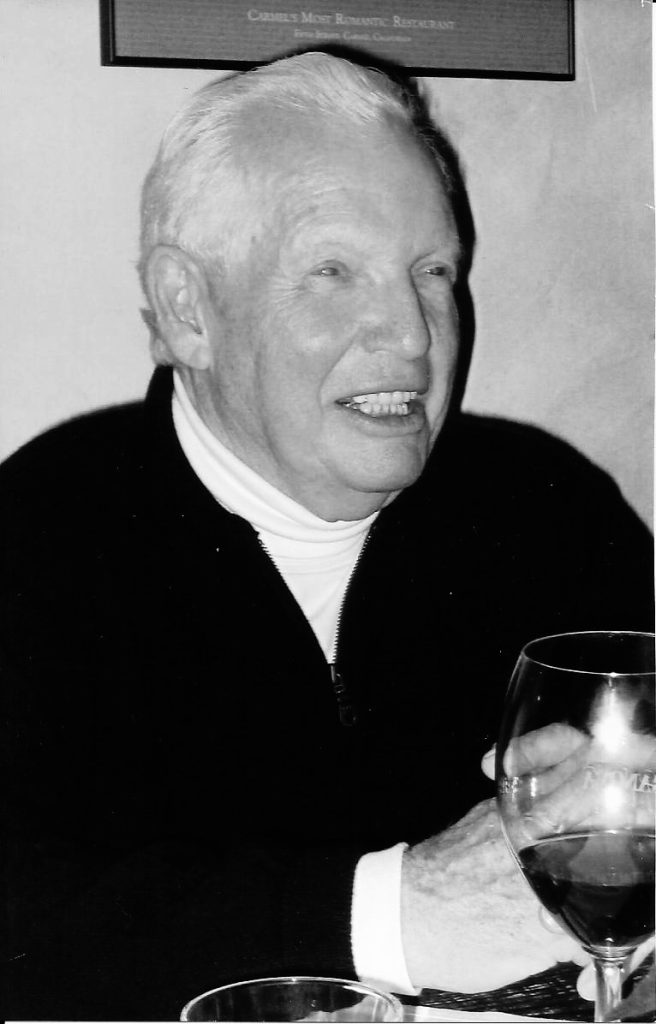 Denny was a loving and proud father and grandfather, a joyful presence to his extended family, and a lively friend and storyteller to those that knew him. He was born and raised in California by a strong grandmother, a gregarious father, and a well-traveled mother during a very different age. His family and career made him bi-coastal calling New York City; Princeton, New Jersey; Montecito, California; and Atherton, California, home before retiring back in Princeton, New Jersey, where he passed on September 5 at 87 years old. He is predeceased by his son, Ethan Custis Crimmins, and survived by his four daughters, Samantha Smith, Page Seyfried, Tory Brangham, and Courtney Mauer, 13 grandchildren and two previous wives, Marcy Crimmins and Jennifer Rogers.
He spoke fondly of his school years and made learning a lifelong pursuit. At The Thacher School, California ('52) he was a prefect and soccer team captain. At Princeton University ('56) he majored in History, American Studies, and Creative Writing, joining the Freshman Soccer and Lacrosse teams, and becoming a member of the Ivy Club. He went on to receive a Masters in Playwriting from the University of London, RADA in 2000.
He began his career in publishing working at Curtis Publishing, Newsweek, then Harper's and eventually becoming CEO, Founder, and Editor in Chief of Business Times. Business Times, in partnership with The Financial Times and The Economist, was the first morning business TV news show and was a winner of the Cable Ace Award for Best News and Public Affairs Program.
He was an enthusiastic storyteller personally and professionally and went on to be Founder/CEO of Playback Associates, a venture-backed startup focusing on documentaries for Fortune 500 companies. His first PBS series on economics called American Enterprise was reviewed highly by Fortune: "calling it successful is a little like saying Gone with the Wind was well received." A later science film series called The Search for Solutions set a record with 400 million viewers worldwide, was a top ten Variety grossing film, and won 26 awards including the Grand Prize at the New York Film & TV Festival. He went on to produce a documentary series under his eponymous company J.C. Crimmins & Co. called The American Promise about grassroots democracy that became part of the curriculum in 55,000 schools. He was a five-time published author, including Enterprise in the Nonprofit Sector written for The Rockefeller Brothers Fund, and wrote and directed five plays performed in Edinburgh, Oxford, London, and San Francisco, specifically Je Suis Lafitte performed at the Bohemian Grove.
He supported the arts as Chairman of the Associates Council MOMA NY, and was a Trustee for the Contemporary Art Museum, Ensemble Theatre, and The George Bernard Shaw Foundation. He remained involved in social and community endeavors as a member of the University Club in NYC, the Bohemian Club in San Francisco, and the Birnam Wood Club in Montecito.
The family would like to thank all of his amazing caregivers during his later years, particularly Seray Bangura, the Princeton Windrows' Staff, and the Maplewood Staff. His celebration of life will be held October 16 in Princeton, New Jersey.
You might also be interested in...