License Plate Readers Coming to Montecito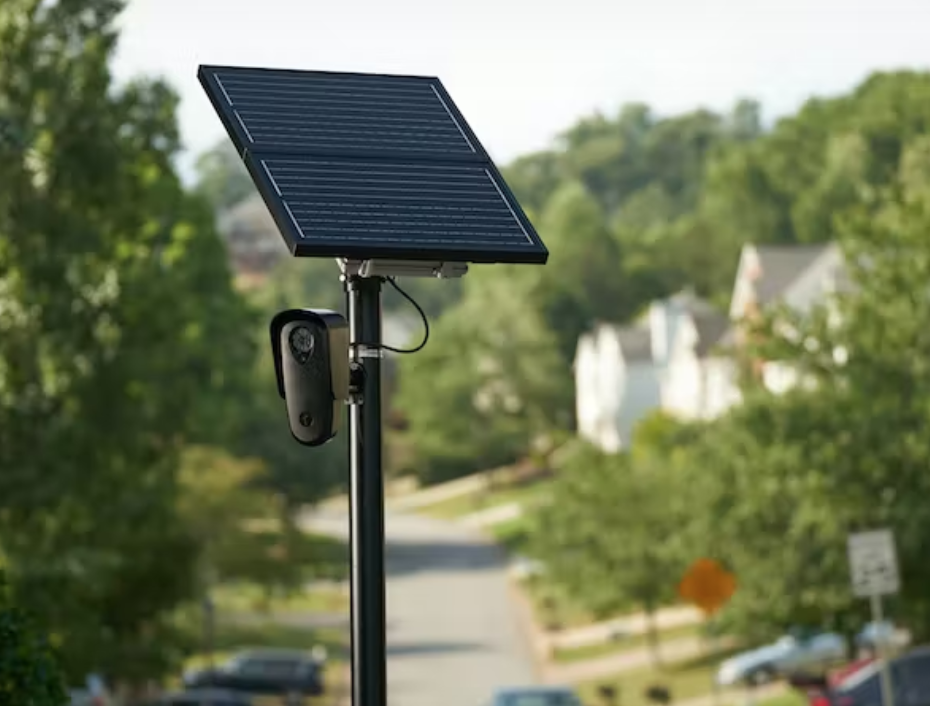 The Santa Barbara County Sheriff's Office will install automated license plate readers to aid in law enforcement investigations as part of a one-year trial. The trial is part of the National Policing Institute's Automated License Plate Reader (ALPR) study. ALPRs are helpful in crimes where a vehicle was used. 
The purpose of the study is to expand understanding of the public safety benefits of ALPR systems, and measure improvements to the speed and closure rate of criminal investigations. The study doesn't utilize our individual license plate data, but rather the SBSO organizational use of the ALPR system, and their ability to investigate crimes that occur within Santa Barbara County.
The one-year trial contract is with Flock Safety solar-powered cameras, who covers the cost of the installation. The cameras record license plates, and the make, model, and color of vehicles. They can even record dents and racks, and the footprint of a vehicle. Following the one-year trial the cameras would cost the county an estimated $62,500 plus an annual fee.
Sheriff's Chief Deputy Craig Bonner said the cameras can be used to issue real-time alerts for a specific vehicle, which could be hugely helpful in cases of major crime commission and missing persons. Detectives can also view the camera data to identify vehicles leaving an area at a specific time, which could be used in criminal investigations where a vehicle was involved.
Detectives will need to submit verifiable reasons for searching ALPR system data.
How Many Cameras Will Be Installed in Montecito?
The cameras will be installed at major entries and exits to the county, and areas most impacted by significant criminal activity, including violent crime, high-value property crime, and rural crime. Montecito will have six cameras installed, about a fourth of the total for the county.
Chief Deputy Bonner said, "We've had quite a few high-value property crimes that have occurred in and around the Montecito area. Every indication is that these are professional burglars coming in from out of the area. The ALPRs could be incredibly beneficial in providing investigative leads for the sheriffs. Of course, whenever you have equipment like that, it sends a signal that this is not a good area for criminals to operate in."
In our board meetings, we discuss criminal activity in the area, and Lt. Butch Arnoldi gives a detailed report on recent incidents in Montecito. Over the past year, we've noticed an uptick in break-ins, burglaries, and even vehicle theft. People's homes while on vacation have been getting broken into, as though someone knew they'd be gone. There's now a lot of interest in starting neighborhood watches, and the Montecito Association works with the sheriffs and Public Works to get those going.
Bonner also noted that the sheriffs are "open to feedback, of course. We're soliciting it. As we work through this trial, we are interested in partnering with community members in the rollout and implementation of this license-plate reader program."
There will be a portal on the SB Sheriff's Office website so the public can see where cameras are installed, data retention policies, and more.
What about facial recognition? Traffic enforcement? The cameras don't have facial recognition capability, and won't be used for traffic enforcement.
The City of Santa Barbara already uses ALPRs in its public parking lots.
Bonner will present more information on the license plate readers at our next Montecito Association Board meeting, Tuesday, September 13 at 4 pm. Everyone in the community is welcome to attend, and for your convenience it's held over Zoom. Just email info@montecitoassociation.org for the meeting login.
In that same meeting, we're going to hear from the Bucket Brigade on their plans for the latest installation of raised walking paths as part of their Walk Montecito campaign, a $2.5 million project. Property owners along Barker Pass Road, Sycamore Canyon, and Upper Hot Springs should attend.
You might also be interested in...