Concours D'Elegance Pebble Beach: Car Week on the Monterey Peninsula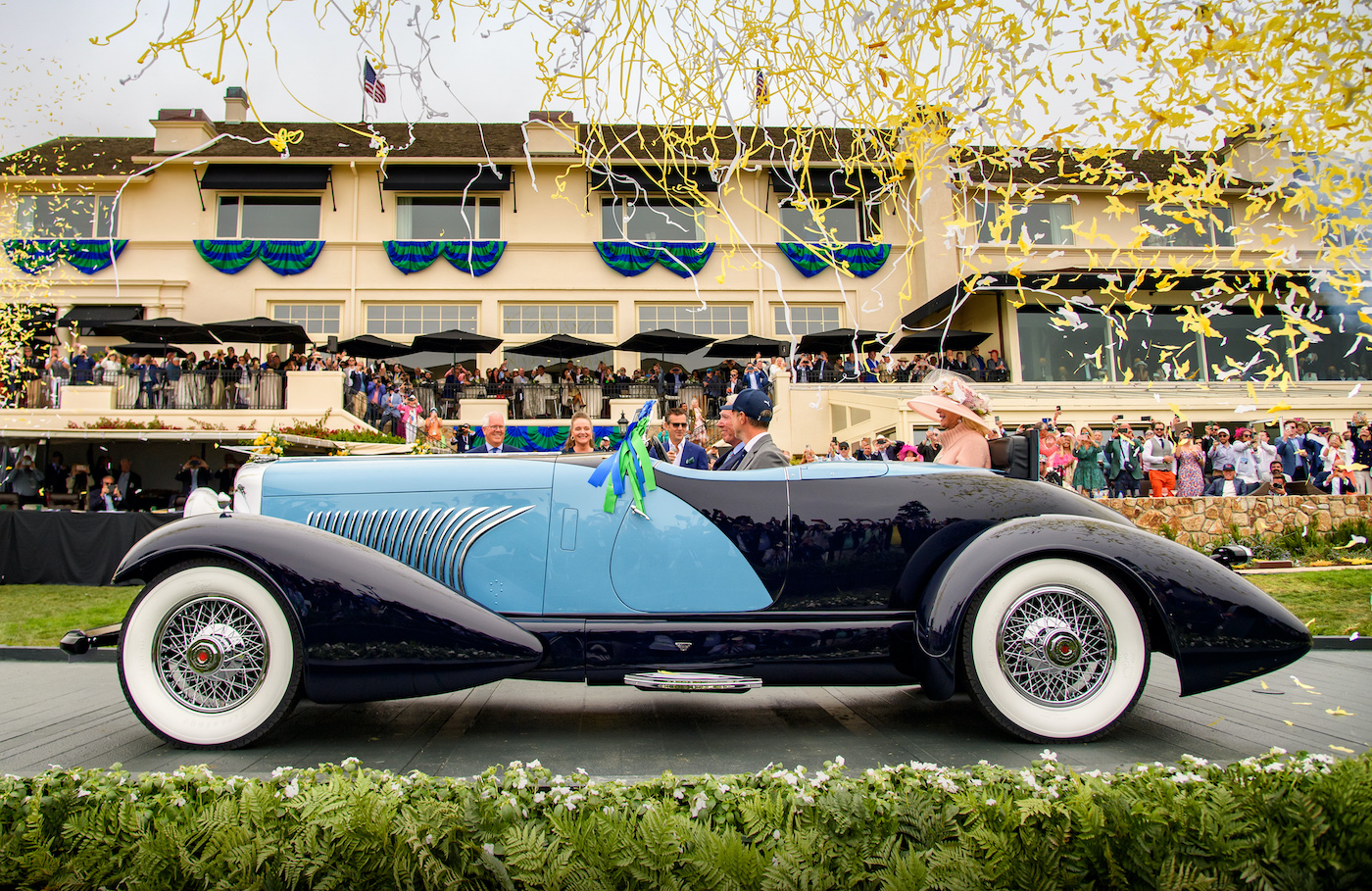 The weather couldn't have been nicer for this year's event, held on Sunday, August 21: foggy, overcast, and slightly chilly at 65 degrees. The 71st Concours d'Elegance was held – as it almost always is – on the 18th fairway of the famed Pebble Beach golf course, and if the sun had arrived any earlier than 3 pm, the temperature could have become uncomfortably warm. As it was, wool and scarves conquered the morning… and most of the rest of the day.
With the weather holding at cloudy and cool, those who dressed for the occasion remained appropriately stylish. And being stylish – at least among the owners and presenters –, it seems, was at least as important as the display of some of the planet's most interesting, well-preserved and giddily adventuresome mechanical creations ever devised for independent transportation. This year's event featured 220 cars in competition; they came from 19 different countries and 33 states.
The closest comparison one could make would be between the Concours and the Kentucky Derby. If one exchanged the well-dressed crowd and the beautiful thoroughbred horses on display and in competition during Louisville's two-week Kentucky Derby Festival culminating in the Run for the Roses at Churchill Downs, with the extraordinary (and equally beautiful) vehicles and the fashionable folks at the week-long Car Week, and Concours d'Elegance's Sunday finale, you'd experience a similar spirit and fashion sense at each (though Californians are traditionally less formal).
It's not just Pebble Beach that devotes time and space (not to mention local
traffic inconvenience) to the Concours d'Elegance. The entire Monterey Peninsula puts aside a full Car Week, particularly the city of Monterey, whose Friday night and Saturday morning Gooding & Company auctions are worth the trip all by themselves, even if one doesn't stay for the Sunday ceremonies. The most intriguing vehicle up for auction this year was the rare (only 17 ever built) 1937 Bugatti Type 57SC Atalante, which sold for $10,345,000.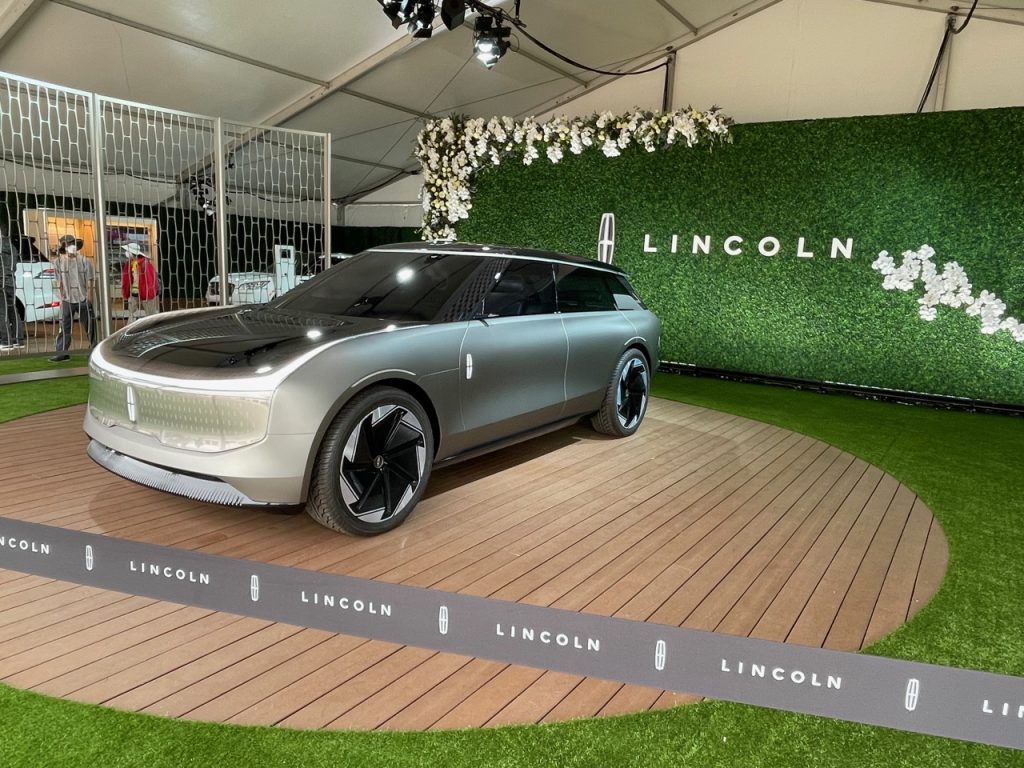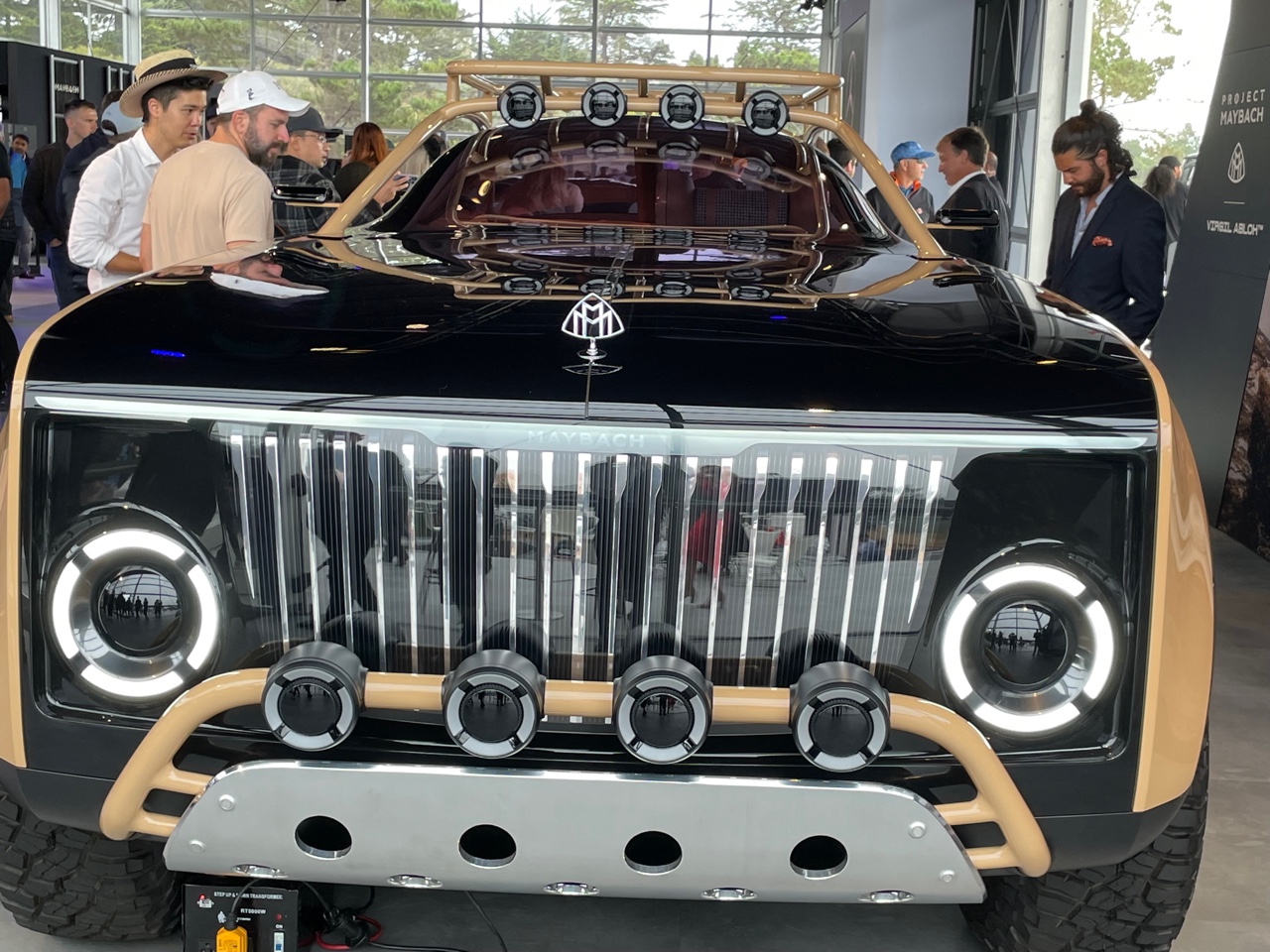 The Concours d'Elegance 2022 Best of Show was awarded to Lee R. Anderson Sr. of Naples, Florida for his 1932 Duesenberg J Figoni Sports Torpedo. Other contenders were Fritz Burkard's 1937 Talbot-Lago T150C-SS Figoni & Falaschi Teardrop Coupé, Sam and Emily Mann's 1930 Duesenberg J Graber Cabriolet, and Merle and Peter Mullin's 1951 Talbot-Lago T26 Grand Sport Stabilimenti Farina Cabriolet.
Elegance Awards went to John & Heather Mozart's 1932 Lincoln KB Murphy Roadster convertible, the 1937 Talbot-Lago T15OC-SS Figoni & Falaschi Teardrop Coupé of Fritz Burkard of Switzerland, and Lee & Joan Herrington's (from Bow, New Hampshire) 1957 Ferrari 250GT LWB Zagato Berlinetta.
Racing Nearby
The Laguna Seca racetrack is nearby and many Concours attendees took some time off on Sunday to witness the first-ever Corkscrew Hillclimb Challenge on the famously difficult 2.238-mile racetrack that normally features the 5-1/2-story-high corkscrew descent. Some 60 cars were expected to try their luck going up instead of down the famed twists and turns of corkscrew. Among those were a 1925 Bugatti Type 35, a 2013 Chevy Corvette, a '53 Porsche Cooper Pooper, 1962 Lotus 23, 2022 Ford F-150 Lightning EV, and a 2022 Lucid Air Grand Touring Performance. For the kids (admission $35 for adults; children 15 and under get in for free), there is a Ferris Wheel, go-karts, and other diversions to keep them occupied.
Next year's Concours d'Elegance takes place Sunday, August 20 and is set to feature the elegant coachwork of Joseph Figoni and Pegaso. Another top attraction will be an array of American Dream Cars of the 1950s. It's not too soon to make plans to spend a week on the Monterey Peninsula next summer. If you're lucky, you could get a couple rounds of golf in too (try Bayonet Golf Course, just up the road). For more information, visit www.pebblebeachconcours.net.
You might also be interested in...