Connecting Continents Through Cooking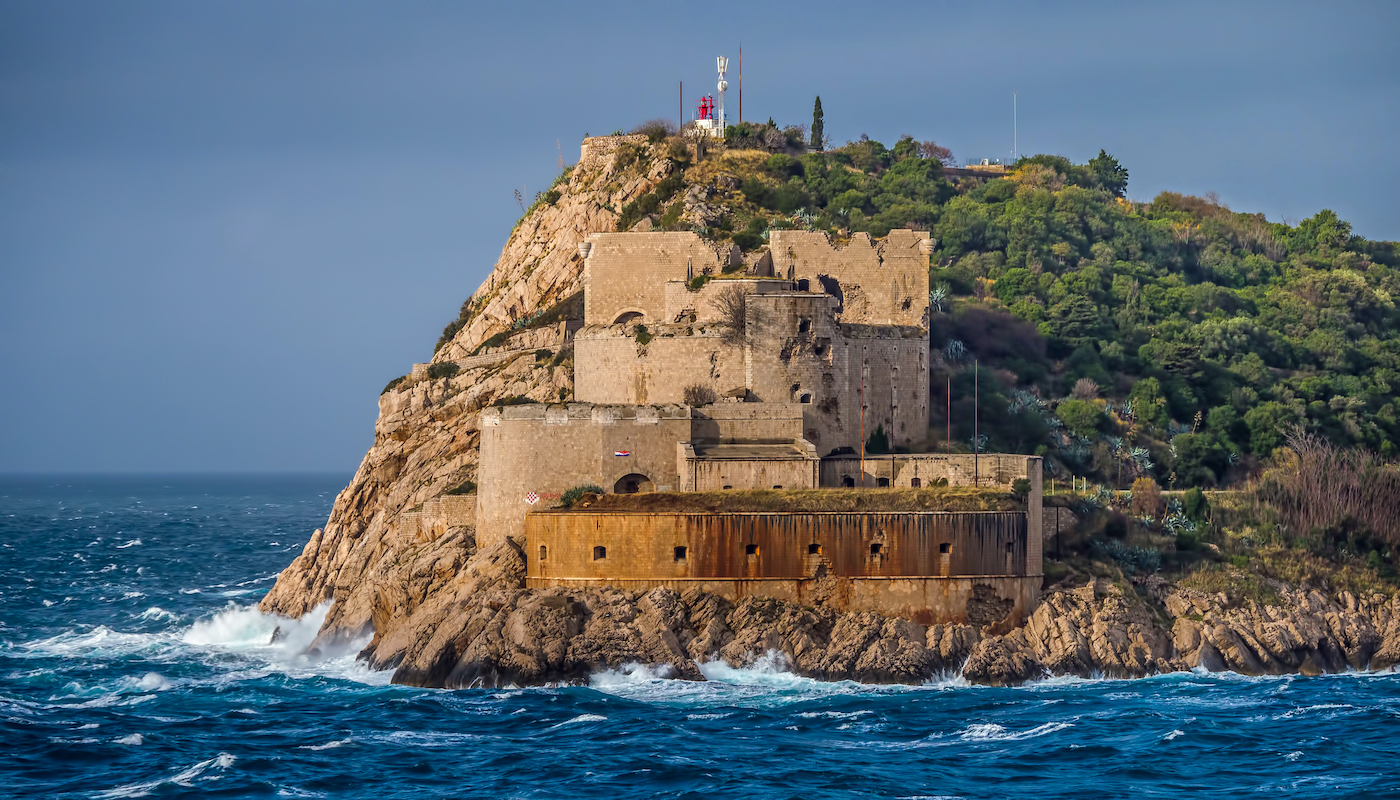 Over 6,500 miles separate Santa Barbara and Kotor, but the work of the Santa Barbara-Kotor Sister City Committee allows for an engaged and mutually-enriching relationship between that seaside community and ours.
Sister-City International, founded by Dwight Eisenhower in 1956, was created to promote international peace and collaboration. With over 1,800 partnerships between U.S. and international cities, the program connects communities in six continents through economic, educational, environmental, and cultural programs. Rather than leaving international diplomacy to the government, Sister Cities inspire interpersonal connection amongst citizens through areas of shared skill and common interest. Santa Barbara has seven Sister City relationships, including Dingle, Ireland; Puerto Vallarta, Mexico; San Juan Metro Manila, Philippines; Toba City, Japan; Weihai, People's Republic of China; and Kotor, Montenegro.
Kotor is a small city within 16th century walls, known for its medieval architecture and UNESCO World Heritage Site status. Hidden in the Bay of Kotor, the city's four kilometers are rich in history and culture. The Santa Barbara-Kotor relationship focuses on cultural exchanges between young people, with particular strength in three areas: Music, Culinary Art, and Water Polo. The program allows members of the Santa Barbara community to visit Kotor, expanding their own lives while simultaneously enriching the lives of those they meet. By facilitating friendships that span continents, the program makes our world smaller and brings people together.
In order to establish the relationship, the Santa Barbara Sister City Committee met with the mayor of Kotor to identify areas of commonality appropriate for an exchange. Goran Milić, committee member and Kotor native, felt a particular connection to the city's disadvantaged youth. His mother worked at an orphanage when Goran was a child, instilling an appreciation for the many challenges that underprivileged young people face. As a chef and restaurant owner, he felt passionately that auditory and speech impairments were not obstacles for working in a kitchen. "It's tough over there to get employment. It's particularly tough when you're a teenager. It's really tough if you are a teenager with hearing problems," says George Lilly, chairman of the Santa Barbara-Kotor Sister City Committee.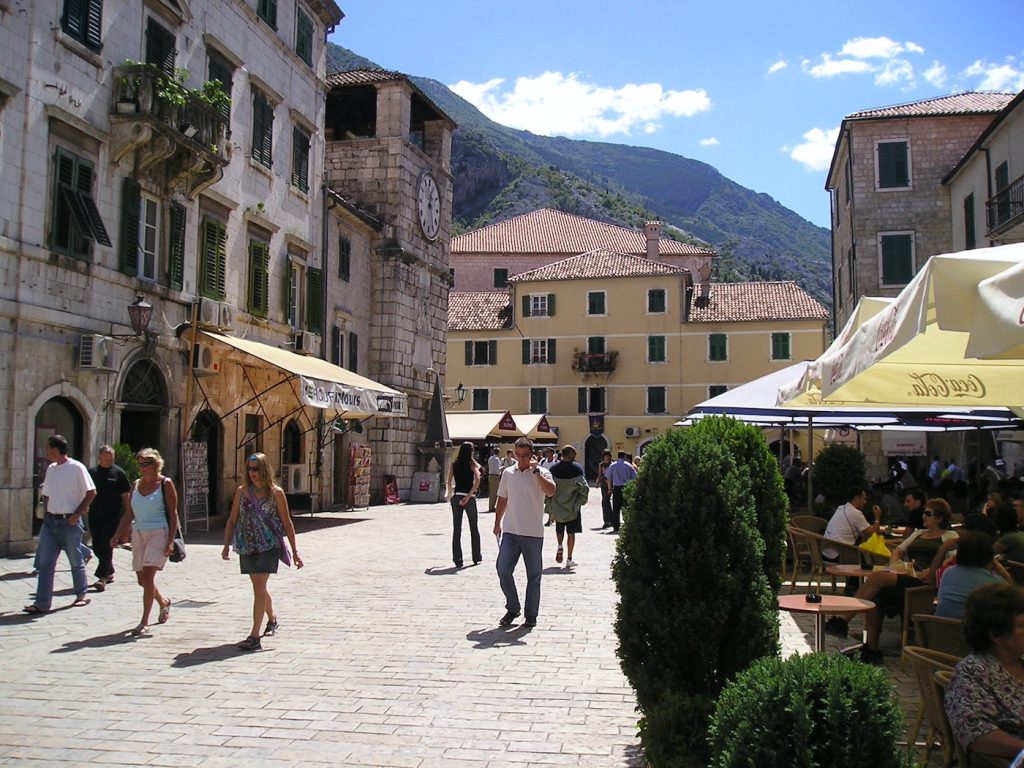 In 2009, Goran traveled to Kotor and spent two weeks at the Resource Center for Persons with Speech and Hearing Impairments. He spent his time teaching culinary skills to young students in order to give them the necessary skills for positions at Kotor's resorts and restaurants. He brought three particularly promising students back to the U.S., where they interned at his restaurant and gained work experience. At the conclusion of the two-month program, the students returned to Kotor and began restaurant jobs. The program was a huge success; not only were the students employed, but they turned out to be very good in the kitchen. "The restaurants told us, 'If you've got more, bring them,'" says Lilly. Randy Bublitz, former chair of the SBCC Culinary Program, taught the course the following year, and the Goran Milić Culinary Academy was established. While the internship opportunity is only available to a limited number of students, all participants have been able to take something from their time at the program. "If two or three students are now gainfully employed, we're successful. We've gone way beyond that," says Lilly.
While affording education and opportunity in Kotor, the relationship also makes a meaningful impact in Santa Barbara. In 2018, the culinary school welcomed its first two students from Santa Barbara. Following their time at the school, they received internships at Milić's restaurant and later found employment at acclaimed California restaurants. During the summer of 2021, SBCC students Ava Engle and Marcelo Chacon worked as interns at the Regent Hotel in Porto Montenegro. Neither knew very much about Kotor, but they were intrigued by the opportunity and applied through the city college. "The running joke in my family is that Kotor is somewhere in Europe," Ava said. Residing in apartments provided by the hotel, Ava and Marcelo lived with roommates from many different countries. They were exposed to new languages and cultures, while also gaining experience in a professional kitchen. Despite a demanding work schedule, the two were able to spend days off traveling with their colleagues. They formed friendships and grew close, often relying on Google translate for communication. In Marcelo's words, "It was a family." Constantly encountering new people and new ways of life required an open mind, something they were both able to bring home. Just as Marcelo and Ava speak fondly of their time in Montenegro, the Regent enjoyed having them, too. The hotel was so impressed by their work that another student from Santa Barbara was invited to return this year.
Hundreds of exchanges between the two cities have already occurred, and more programs are in planning stages for the future. Despite distance, the relationship brings the two communities together and strengthens them simultaneously. While only a handful of individuals have participated in the exchange, its impact touches all people. How do we achieve a world of peace and tolerance? Through "people from different countries getting to know each other personally and developing friendships that last," says Lilly. For more information about the Santa Barbara-Kotor Sister City relationship, visit sbkotorsistercity.com.  
You might also be interested in...