La Fiesta Del Museo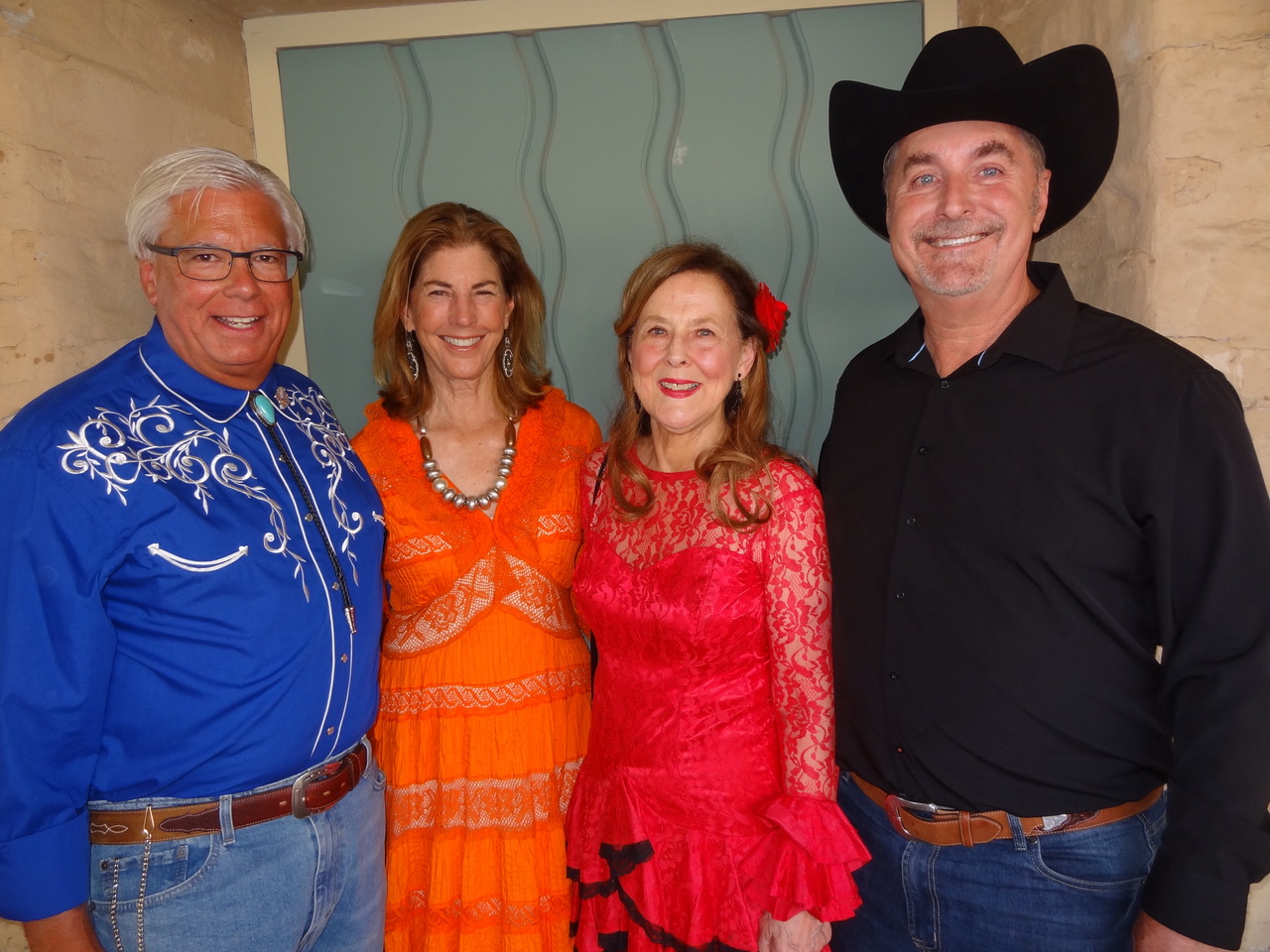 The Santa Barbara Historical Museum became a page out of a book about Sevilla with their La Fiesta del Museo Old Spanish Days party in the courtyard. We celebrated the culture, the dance, and the cuisine of one of my favorite places on Earth. My family was lucky enough to live there for seven years. We learned the dances and had costumes for feria days and even a horse, caballo, named Alegria.
This fundraiser had a rousing live auction with an escape to Mattei's Tavern – and a one-night stay at the newly restored inn in Los Olivos. The iconic property's history began in 1886 as a popular stagecoach stop during the gold rush and a hangout during Prohibition. Or you and three other folks could've been VIP's for the whole of Fiesta beginning with a ride in the Museum's carriage for the parade (El Desfile Histórico) and VIP seating at all the events including a box seat at the rodeo. Maybe you'd rather give a party for 50 friends at the Museum for a perfect night.
The floor show was amazing. There was Timo Nuñez, who has performed with Jennifer Lopez, Plácido, Marta Domingo, and more, and was also featured on NBC's World of Dance; Juan Zaragoza and Mariachi Las Olas with contemporary to Ranchera; Luis Moreno; Junior Spirit Layla Gocong; Spirit of Fiesta Tara Mata; and Grupo de Folklorico Quetzalcoatl. There were dancers from Flamenco Santa Barbara; José Cortés, an award-winning Gypsy singer going round the world since age 10; guitarist Alex Jordan; and Gerardo Morales, who studied in Sevilla. The evening ended with a local band called Elements. Viva la Fiesta!
The mission of the Historical Museum is to inspire meaningful connections to Santa Barbara history. Have a look!
You might also be interested in...