Mid-Year Market Update
January through June statistics are in, and the Santa Barbara South Coast real estate market is showing a stabilization, marked by increased inventory, fewer sales, a higher number of days on market, and fewer multiple offer situations. Median sales price remains high: $2.2M for the month of June, which is a slight bump from May's number ($2.14M).
The market started to balance about six weeks ago as interest rates went up this spring and inflation went through the roof. Through May, the market continued to be a strong seller's market that was showing signs of normalizing, with 584 homes and condos sold in the South County (Carpinteria to Goleta, including Montecito and Hope Ranch) at the end of May. This was a 39% decrease in sales over 2021, when we saw 814 homes close from January through May. In a pre-pandemic year, we'd expect to see about 575 homes close in the first five months of the year. The number of sales leveled out due to the continued lack of inventory, and a sort of gridlock among homeowners, many of whom lamented that they would like to sell and trade up, but had nowhere to go.
One of the key markers that indicates the heat of the market is the number of days on market, or DOM. The average number of days on market at the end of May was 23 days, which is less than half of what it was last year (50). This means that listings were selling almost immediately, and we were not accumulating inventory like we would in a "normal" year. Just two months later, the average number of days on market is closer to 30, which indicates that the frenzied "auction" environment of buyers scrambling to scoop up inventory immediately is behind us, which is a good thing for the market in general.
Low Inventory = Higher Prices
Our median sales price in June 2022 was a whopping $2,250,000, with a median list price of $2,112,500. One year ago those numbers were, respectively: $1,995,000 (median sales price), and $1,925,000 (median list price). This is a 12.8% increase in median sales price in the last year, and the median sales price has increased nearly $1M in the last two years in the South County!
What's causing this? It's a simple equation of supply and demand. On the demand side we have had buyers flocking to our market the last two years – although, recent increases in interest rates have pushed some buyers out of the market; more on that later – thanks in part to remote jobs, people pulling money out of a shaky stock market and wanting to diversify wealth, and a new wave of homebuyers entering the market. On the supply side we have an extremely low number of active listings: 210 homes and condos are currently available, about 50 more than this time last year. For perspective: in 2020 that number was around 285 at the start of summer, and in 2019 (pre-pandemic) it was almost double that, nearly 500. The number of available properties is down over 60% from a more balanced market. Bottom line: yes, inventory is increasing and homes are accumulating, but we are still well behind a normal, pre-pandemic year, which will keep prices elevated.
Sales Prices Still High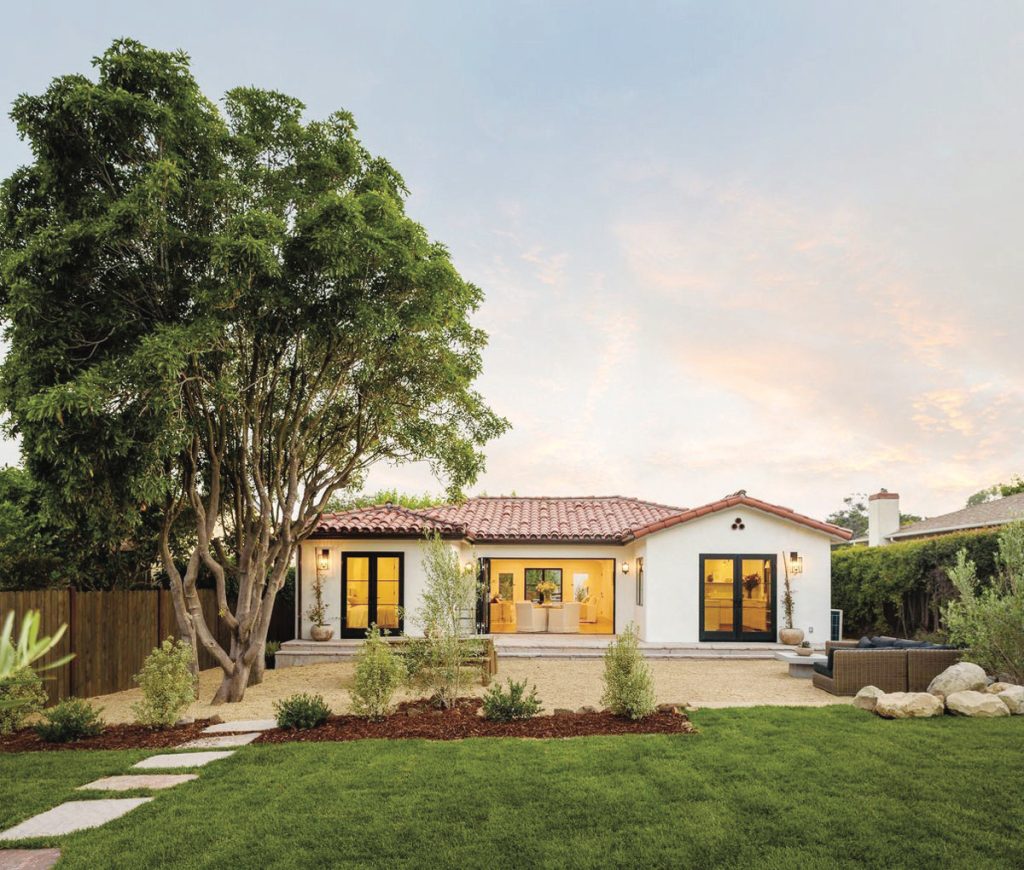 In mid-2020 we witnessed a new-to-us phenomenon: the median sales price was higher than the median list price for the first time ever, and that trend has continued every month since, although I predict in the next 30-60 days we will start to see the median sales price get closer and closer to the median list price, maybe even dip below. The phenomenon of a higher sales price than list price confirms what agents and buyers have been experiencing for two years: that most homes are selling for well above their asking price, thanks to multiple buyers bidding on the same property. Now, well-priced homes are still getting the attention of multiple buyers, but maybe not 15-20 like in the height of the pandemic.
If you omit Hope Ranch and Montecito from the data, the median sales price at the end of June was $1,950,000, compared to $1,560,000 just one year ago. The average sold price including Hope Ranch and Montecito is $3,435,000, which is an all-time high. This is due to a massive sale on Picacho Lane in April ($52M), two Montecito sales over $20M ($25M on Buena Vista and $21M on Hot Springs Road), and a whopping 25 additional sales over $10M in Montecito, Hope Ranch, and on the Mesa. Last year was just as impressive; there were 29 sales over $10M during the first half of the year. In 2020, there were three.
What remains striking this year is that in the highest end of the market (over $10M), the average days on market was just 66 days, with the median DOM at just 14 days! 68% of the 28 homes that sold over $10M so far this year were on the market fewer than 30 days, which is incredible compared to pre-pandemic years, when estates of this caliber could sometimes be on the market for months on end, if not years.
Condo Sales Down & Prices Way Up
Let's single out condos from this data: so far this year there have been 206 sales in the South County, compared to 260 last year. Active and new listings are down, while median and average list and sales prices are up. The median sales price for condos is now $950K, compared to $797K this time last year. Again, the median list price is lower than the median sales price, reflecting the multiple offer situation on the majority of new, well-priced listings.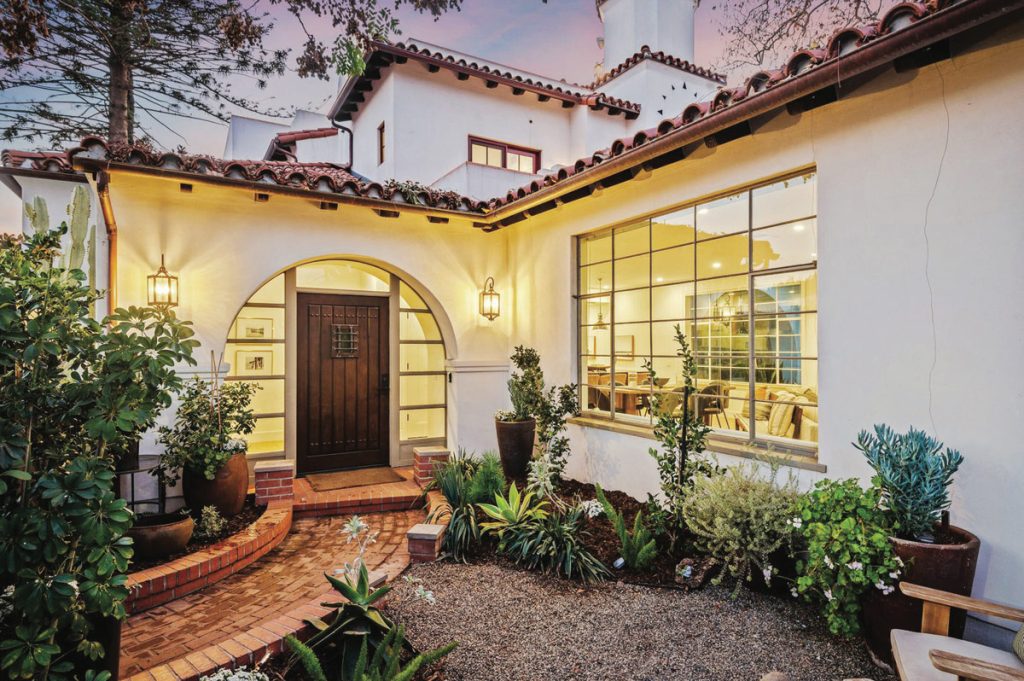 The number of days on market in the condo segment remains low, just 14 days on average. This is in line with what we saw in 2021. In 2020, that number was more than double, at 38 days.
The luxury condo market is also strong: so far this year we've seen the sale of 18 luxury condos in Montecito and Santa Barbara, compared to 13 in the same time period last year.
Montecito Sales Slump
Thus far in Montecito, we've seen the sale of 103 homes and condos in the MUS and Cold Spring School districts. In 2021, that number was 174, and in 2020, it was 116. Sales ranged from a $1.4M 3/2 condo in Villa Del Montecito to a $52M sale of a 10,000-square-foot estate on Picacho Lane.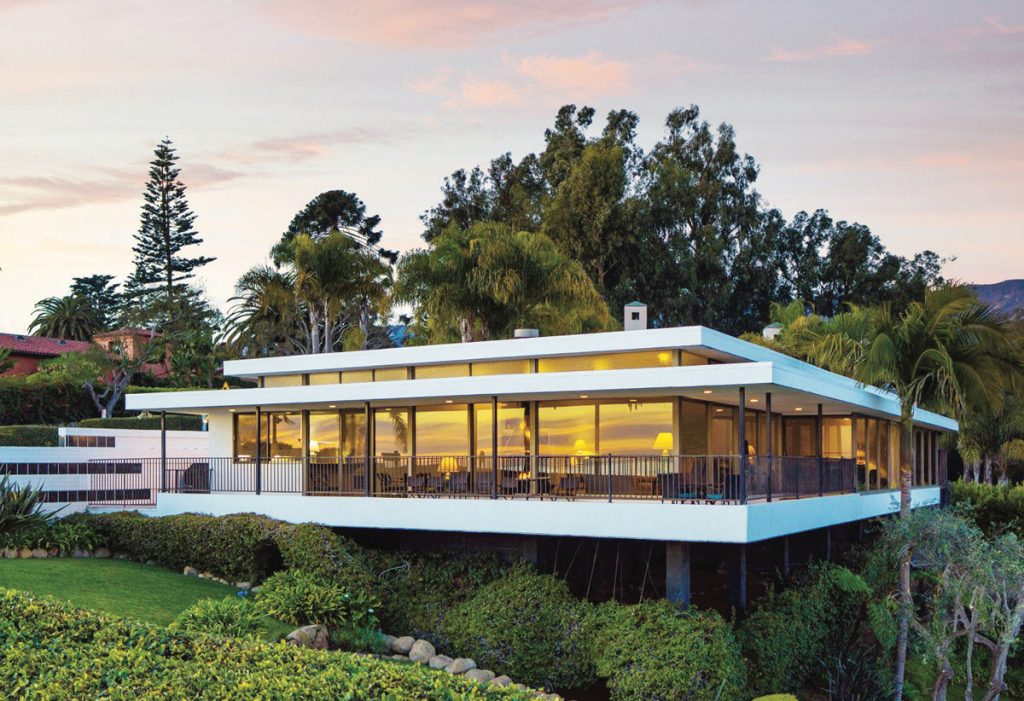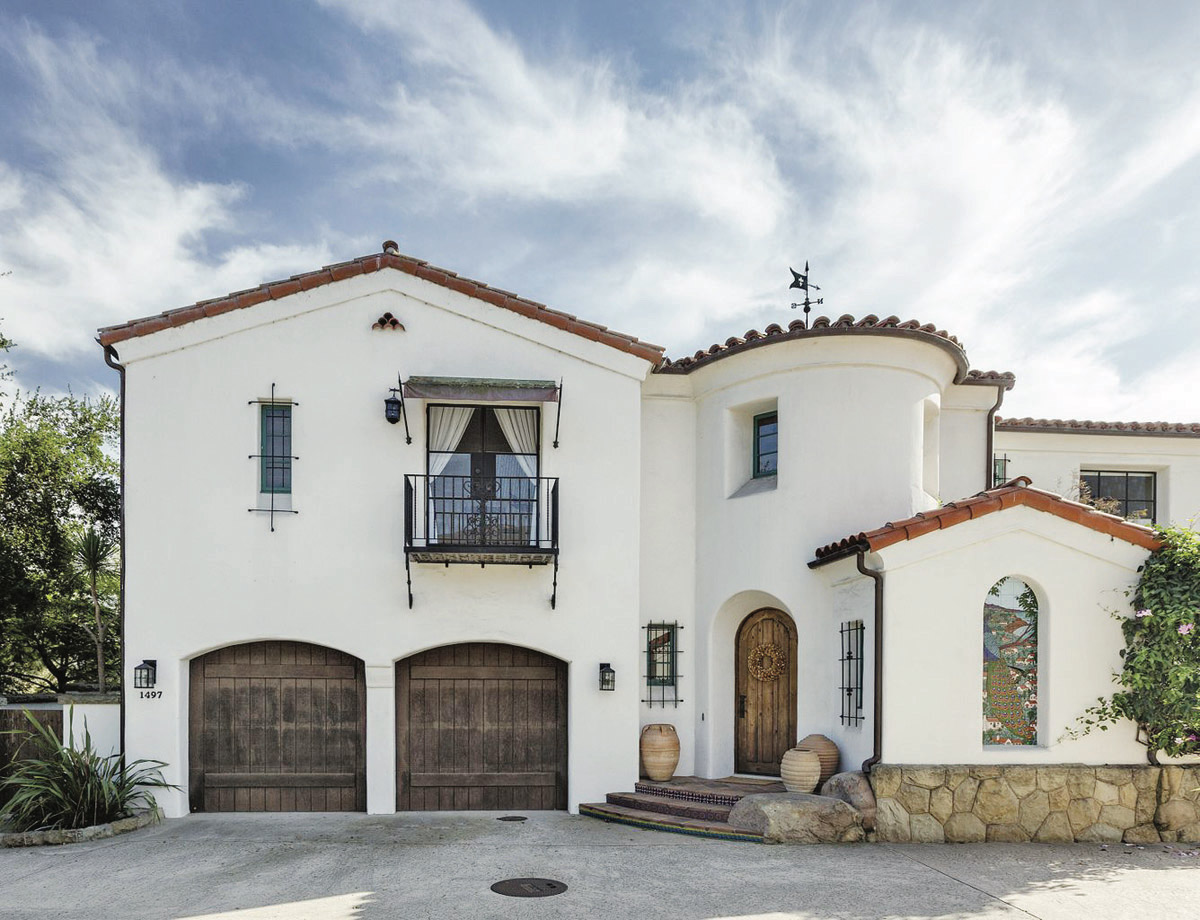 Median sold price in Montecito for the first half of the year is $5.2M, up from $4.8M in 2021. Average sold price is $6.9M, down from $6.2M. The first half of the year there were 16 sales over the $10M mark, compared to 22 sales in the same timeframe last year and just one sale over $10M in 2020. Notable sales include 1086 Channel Drive which closed for $16.8M after 410 days on the market; a Quinta Isabella townhome in the Upper Village that sold for a record price of $4,525,000; and a 12,000-square-foot home on Buena Vista that sold for $25M, the second largest sale of the year.
The first half of the year we saw the sale of 20 condos in Montecito, ranging in price from $1.4M to $4.97M. Last year there were 27 sales the first half of the year. Average number of days on market for these sales is 47, which is comparable to last year's 50 days. For perspective: in 2020, the average number of days for the 15 condo sales that took place the first half of the year was 158 days!
Goleta Impresses 
The market in Goleta remains strong, thanks in part to some sales on the higher end. The average sales price in Goleta year-to-date is just over $1.5M, compared to $1,280,000 last year at this time. There have been 226 total sales so far this year in Goleta, compared to 238 in the same time period of 2021.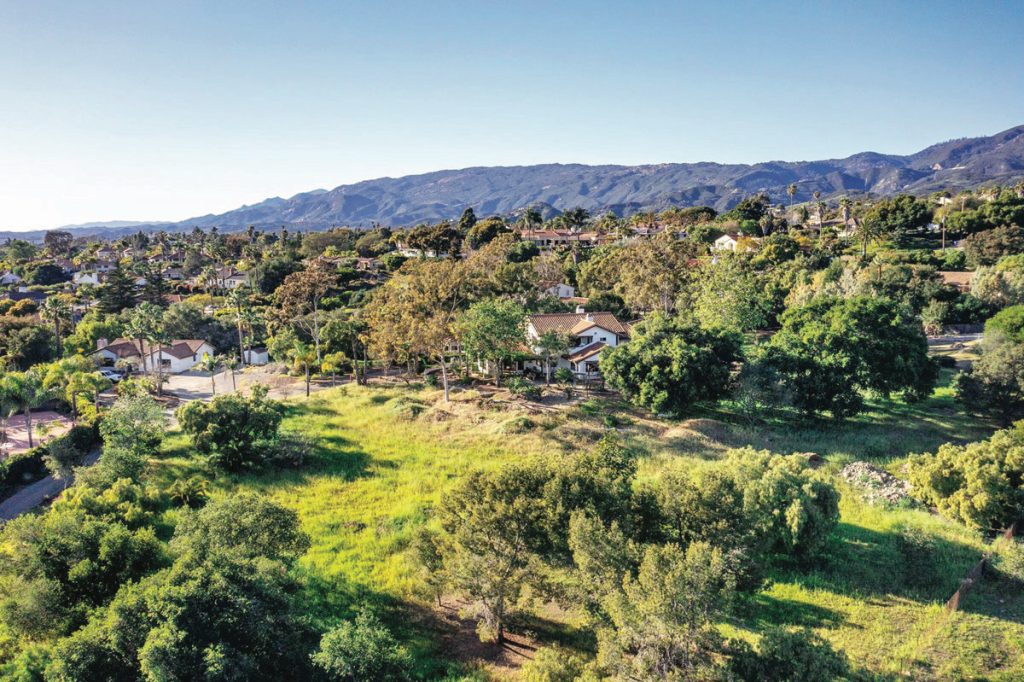 Goleta sales prices continue to impress; last year at this time there had been 38 sales over $2M, which was staggering at the time. This year that number is even higher: 43 homes have sold over the $2M mark in Goleta in 2022. Hot spots for this kind of activity include San Antonio Creek including the Boulder Ridge development, The Bluffs near the Ritz Carlton, and a few neighborhoods in the Mountain View School District.
Santa Ynez Valley
In the Santa Ynez Valley, we saw the sale of 129 homes, condos, and PUDs in the first half of the year, ranging in price from a $430K, 1/1 single-family home in Buellton to a 56-acre ranch in Santa Ynez for $13.5M. In 2021 there were 170 sales in the same time frame, and in 2020 there were 114.
Prices in the Valley are up over 30% compared to last year: the average sales price is $1.8M and the median sales price is $1.26M. On average, homes in the Valley sell for 96% of their list price.
The average number of days on market in the Santa Ynez Valley was 47, compared to 52 last year and 113 days in 2020. A lack of inventory the first half of the year caused many multiple-offer situations, especially in entry-level price points. We saw a lot of local buyers trading up in the Valley, as well as buyers who were priced out of Santa Barbara and Goleta. As is typical, we also have out-of-town buyers seeking the peace and serenity of the Valley, for both primary and secondary home use.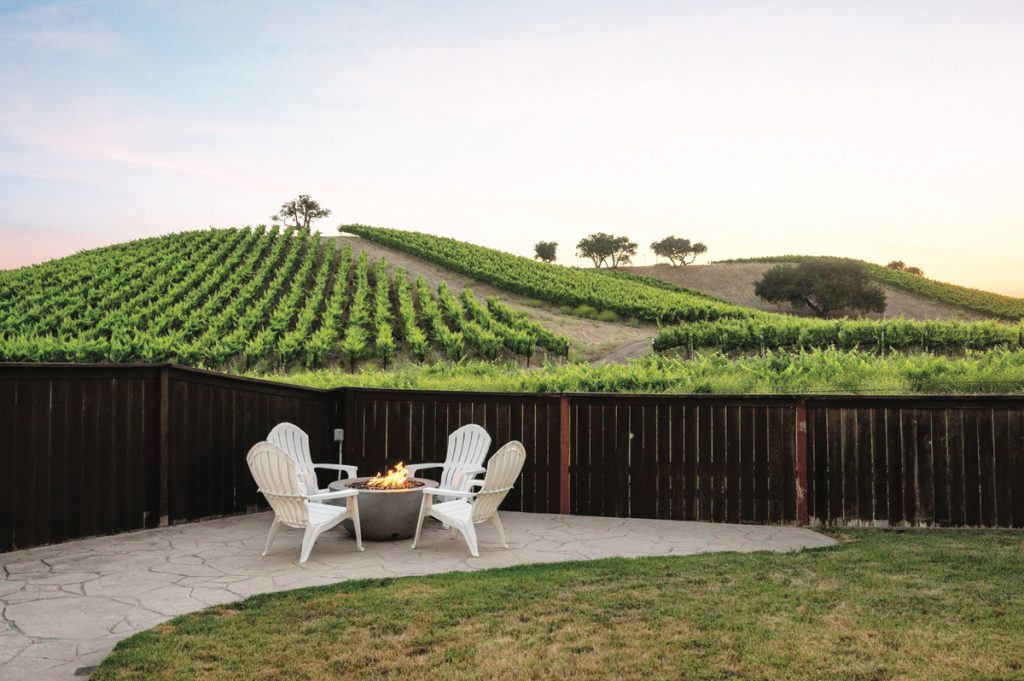 Sales in the condo segment have dipped, as there were only 14 sales the first half of the year, compared to 21 by this time last year. In 2020 there were 16 condo sales. The decrease was due to lack of inventory; now, mid-July, there are six condos on the market, two of which have been reduced in price. This is indicative of the "normalizing" we are starting to see.
As a whole, there are 57 homes, condos, and PUDs on the market right now in the Valley. Of these, 20 have had price reductions; again, this is mostly a symptom of sellers pricing too high and adjusting accordingly. It's refreshing to see one to three homes currently available in each of the Valley's most popular neighborhoods, including Skytt Mesa and Nyborg Estates in Solvang, and Sycamore Ranch and Thumbelina in Buellton.
What's Really Happening Out There
While it's helpful to look at the statistics from the first half of the year, it's also important to know that the market has also seen some changes in the first few weeks of July. If you talk to any active realtor in the Santa Barbara area, they'll likely tell you that the market, which has strongly favored sellers for over two years, is palpably shifting. Many buyers have dropped out of the market – or dropped to lower price segments – because interest rates have risen and their buying power has weakened. This has led to fewer frenzied multiple buyer situations, which has shortened the gap between list price and sale price.
I've had several people tell me they believe the market is "crashing," in part due to seeing lots of price reductions the last few weeks. Sellers are having to adjust their expectations and their list prices to accommodate the new market we are in. Three months ago if you were a seller, you could likely push the price of your home and get at least one or two offers, if not more. Now that is not the case. Pricing correctly is more important than ever, and the days of the auction-like environment we were experiencing are now over. Sellers should be very savvy in terms of studying comparable properties that have sold in their neighborhood, and should adjust their expectations to reflect this new market. Just because we've seen price reductions on listings does not mean that values are dropping. It will be several more months before we can assess whether the median home price has dropped, which is it not expected to do, at least here on the Central Coast.
This new market still has lots of buyers eager to get into a home before interest rates increase again, which they are expected to do. Appealing, well-priced homes are still selling quickly and for full asking price, if not more. It's a fantastic time to be a buyer, as there are more homes to choose from – although we are still well below a balanced market in terms of inventory levels – and sellers may be more open to accepting a contingent offer, if you need to sell your home before you buy. Buyers should be ready to submit a strong, realistic offer when they see a home they love, preferably with a pre-approval letter from a local lender already in hand.
Industry experts expect that prices will remain stable in part because inventory will continue to remain low, as sellers who may have refinanced when interest rates were 2.5% have no intention to leave their homes. While there are many layers that add to the complexity of the real estate market, when it comes down to supply, Santa Barbara and surrounding areas will continue to experience low inventory levels.
You might also be interested in...