Lotusland Tour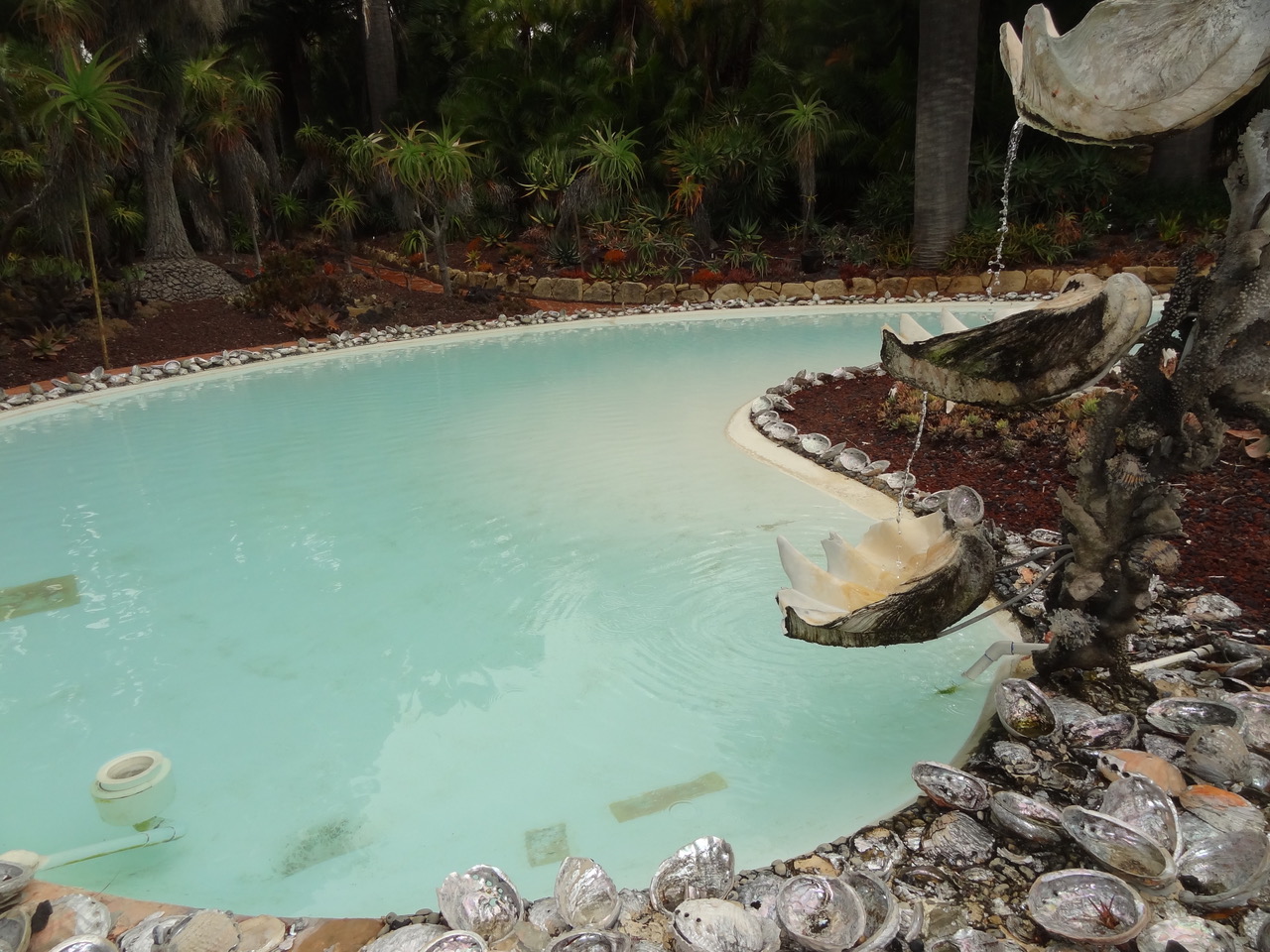 "Time and circumstance permitting, I hopefully dreamt that I might fulfill my work to develop Lotusland to its maximum capacity into the most outstanding center of horticultural significance and educational use." – Ganna Walska, August 7, 1979
Montecito Bank & Trust's MClub traveled for a Lunch and Learn day at Lotusland with MClub director Maria McCall. We were greeted with a docent who was also the head of education at the garden, Gillian Connor. By the way, Lotusland is considered one of the ten best gardens in the world! Wow! I'm impressed. If you visit you can't help but marvel at the 37-acre property and what owner Madame Ganna Walska created.
She spent 43 years working on it. In her first life she was a well-known Polish opera singer and socialite who referred to herself as an "Enemy of the Average." She had six husbands, three who died and three who divorced her. Not exactly average! She also avidly supported women's rights and was a generous philanthropist and truth seeker. She purchased this estate with the man who became her sixth husband to create a refuge for Tibetan monks, originally naming it Tibetland. The monks never showed up so she named it Lotusland.
Madame was born in 1887 in Poland and named Hanna Puacz. She took the stage name of Madame Ganna Walska – Madame was the customary title for well-known actresses and operatic singers in Europe. Ganna is a Russian form of Hanna and Walska reminiscent of her favorite music, the waltz.
Her love of the dramatic is reflected in her garden, which has several prized collections and many unique decorations like hunks of turquoise glass lining paths and giant seashells. She didn't want one of anything, but many instead, which included her valuable jewelry collection. She sold some of it to finance Lotusland.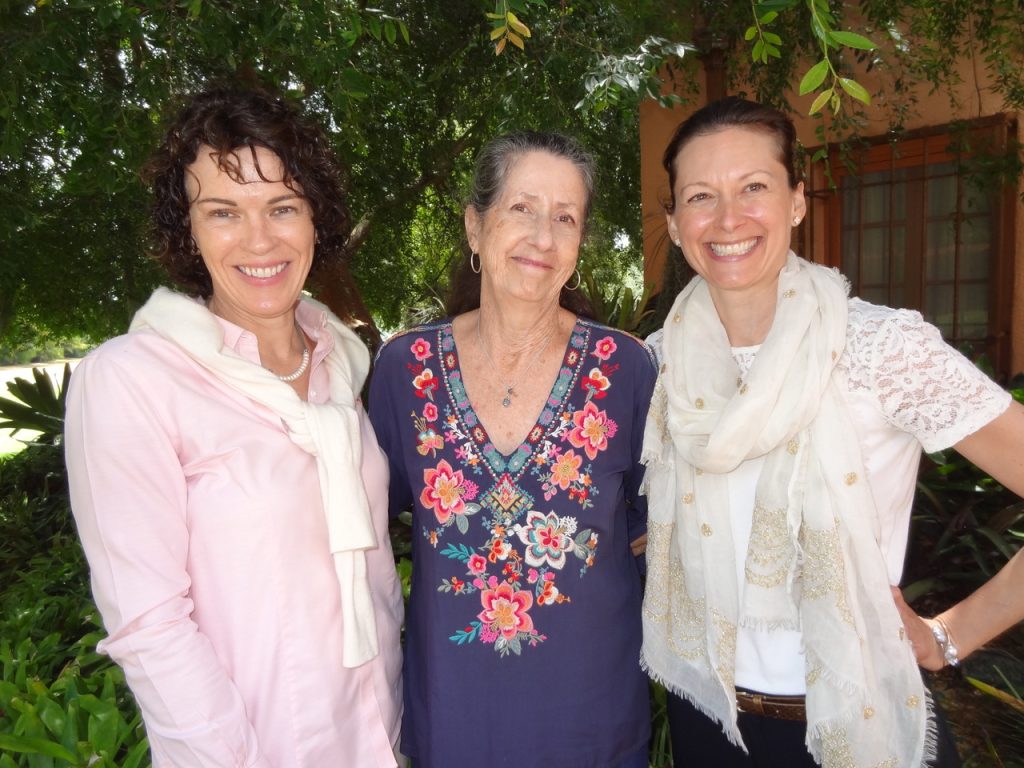 After our tour, we lunched on BBQ chicken and salads in the courtyard followed by a lecture from local historian Rose Thomas. She was particularly interesting because she had traveled to France to follow Ganna's trail. Ganna loved France and Rose was able to photograph the opera house Walska owned for many years and other places she had been.
Our group was lucky to have Keith Moore with us. He has been designing bonsai trees since he was 15 and one is on display at Lotusland. He has over one hundred at home. At age 18 he was invited to a garden party by Ganna herself because he was a member of the bonsai club. Keith's cousin was Ozzie Da Ros, who was a confidant and friend of Ganna's and also her stonemason for decades.
We also had with us Juliette Castagnola whose grandfather, Mario Franceschini, was an Italian immigrant who found his way to Santa Barbara with his wife Maria and raised two daughters here. He worked for Madame at Lotusland for 24 years and was in charge of the Blue Garden.
To come to Lotusland you will need a reservation: lotusland.org/visit. One hundred percent of the garden's funding comes from the generosity of their members, donors, and guests.
You might also be interested in...