Field on the Market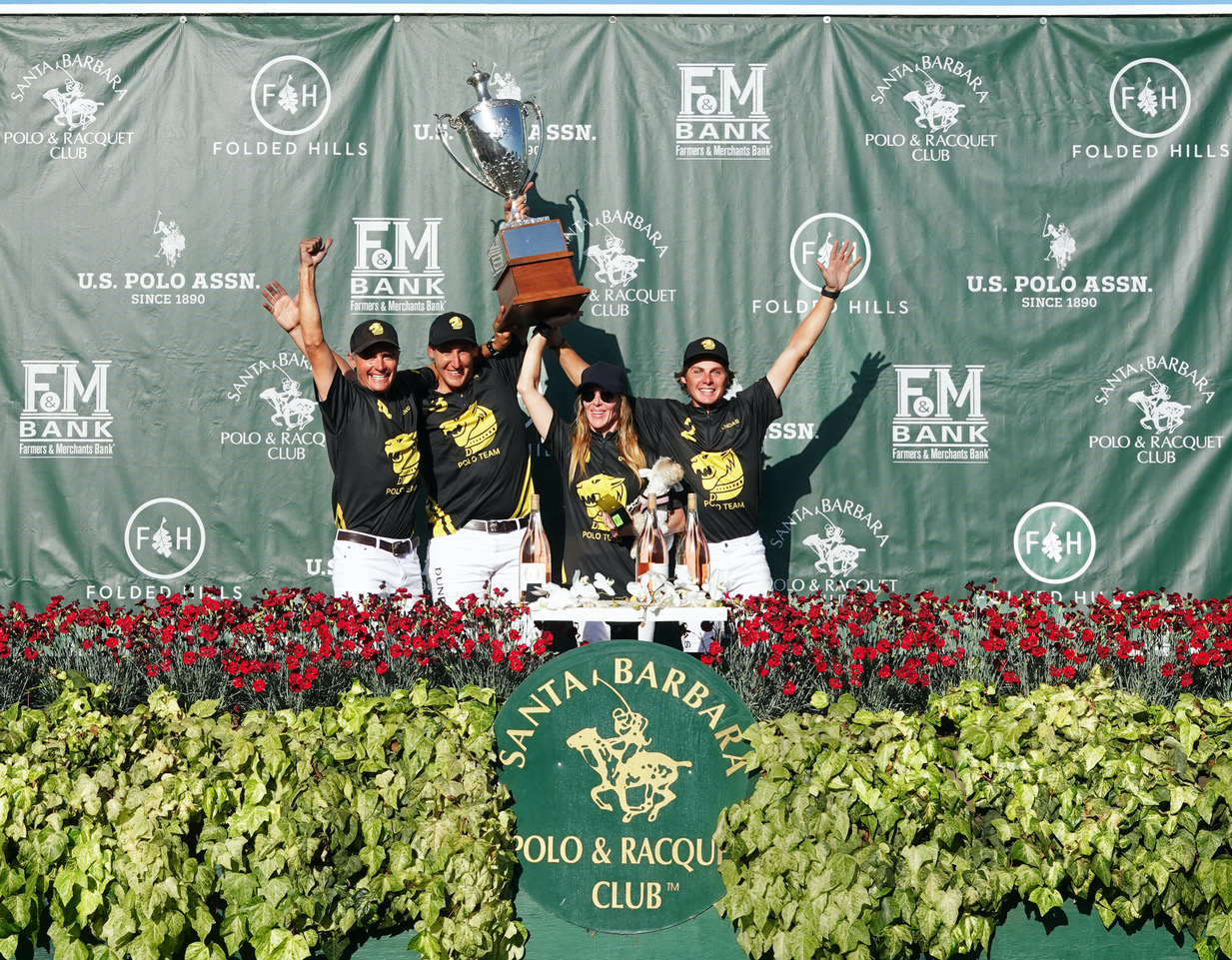 Professional polo player, philanthropist, and movie producer Sarah Siegel-Magness is selling her 61-acre Carpinteria estate for $50 million.
Sarah, a regular patron at the Santa Barbara Polo Club with her Dundas team and partner in Smokewood Entertainment, bought the property, a tiara's toss or two from Bella Vista, the sprawling estate of polo playing hotel magnate Pat Nesbitt, in 2017, and Prince Harry and good friend Argentinian ace Nacho Figueras have played there.
"We have had a number of really beautiful properties and I have a philosophy that one person should not be selfish and keep beautiful places to themselves," she tells the Robb Report.
The stunning property, formerly known as Meeker Field and now renamed Cancha de Estrellas – Field of the Stars – pairs 360-degree ocean and mountain views with five-star equestrian facilities, including 100-covered horse stalls, just a short gallop from the polo club.
The estate, formerly owned by another Santa Barbara Polo Club patron, Texan tycoon Scott Wood, boasts two polo fields and there is also an Airstream and custom scoreboard lounge.
As it is used exclusively for polo purposes and other outdoor activities, there is no residence on the property, which last sold in 2017 for $14.2 million, but bags of space to build one given the right planning permission.
Battle of the Books
It's going to be the battle of the titans when Prince Harry launches his eagerly anticipated autobiography in a $20 million deal with New York publishing giant Penguin-Random House.
The revelatory tome, which has already been signed off on by lawyers, is scheduled to be out in time for Thanksgiving and Christmas, so it can be marketed as a gift.
Ghostwriter J. R. Moehringer finished the manuscript recently, according to reports.
The Duke of Sussex signed up for the mega deal last year, despite issuing repeated calls for his Riven Rock-based family's privacy to be respected.
It is widely anticipated to showcase memories of his mother, Princess Diana, and the very public breakdown of his parents' marriage.
How other senior royals such as Prince Charles, Prince William, and particularly Camilla, Duchess of Cornwall, will be treated is the source of considerable speculation at Buckingham Palace.
But one major fly in the ointment is that former First Lady Michelle Obama's follow-up to her autobiography Becoming, one of the best-selling books of all time, is also scheduled for publication by the same publishers at the same time.
The Light We Carry is due out November 15, going head-to-head with Harry's book.
There are now plans afoot to launch Queen Elizabeth's grandson's tome in October, so it has time to gain traction on The New York Times bestseller list before inevitably being overtaken in sales by Obama's book.
Let the battle commence…
You might also be interested in...