Warrior Drafted by Dodgers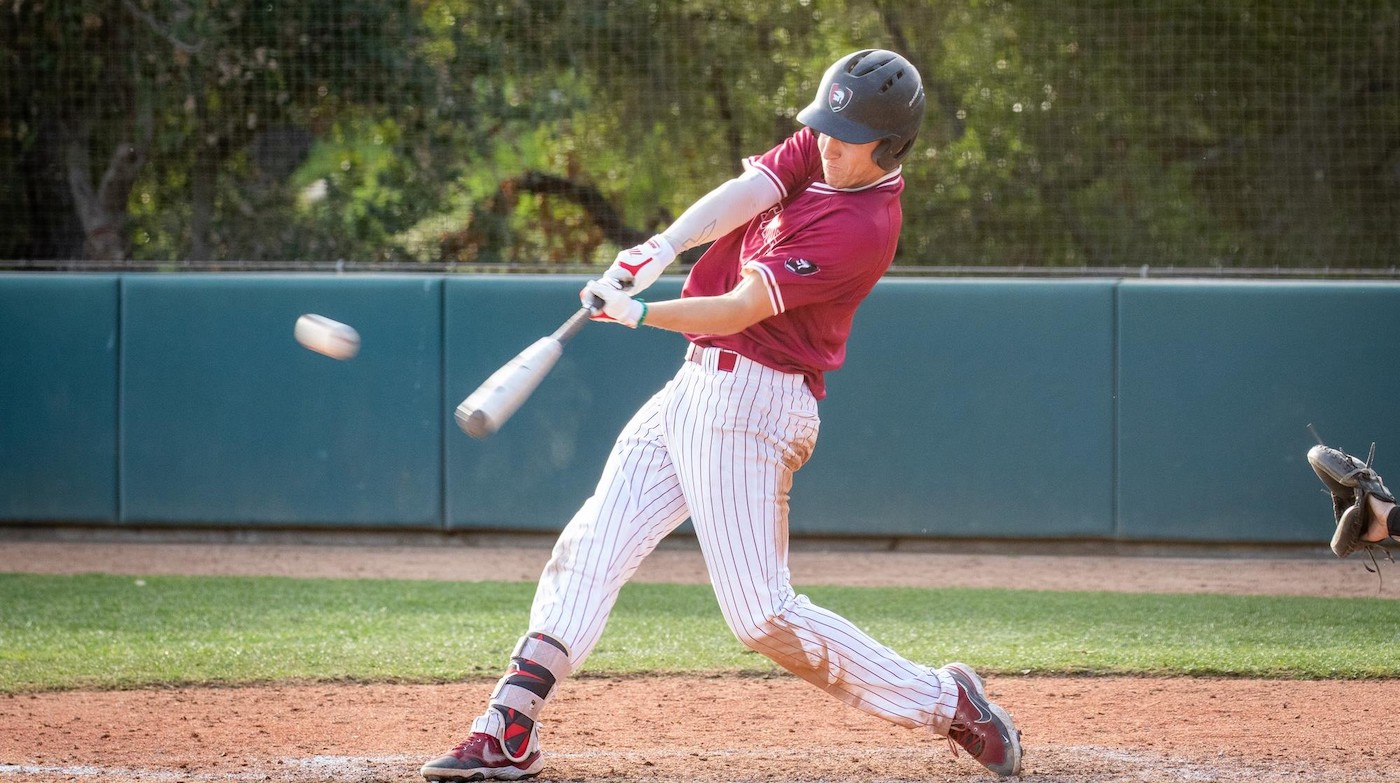 Westmont's Simon Reid was drafted by the Los Angeles Dodgers in the 10th round of the MLB Draft on July 18. The junior catcher hit .378 last season and led the team in on-base plus slugging (1.088), hits (82), and slugging percentage (.654). He was named to his second All-Golden State Athletic Conference Baseball Team and won a GSAC Golden Glove.
Reid joins a growing list of active professional baseball players from Westmont, including Michael Stefanic, who has been the starting second baseman for the Los Angeles Angels, and Andrew Vasquez, who pitched in nine games for the Toronto Blue Jays this season before landing on the injured list.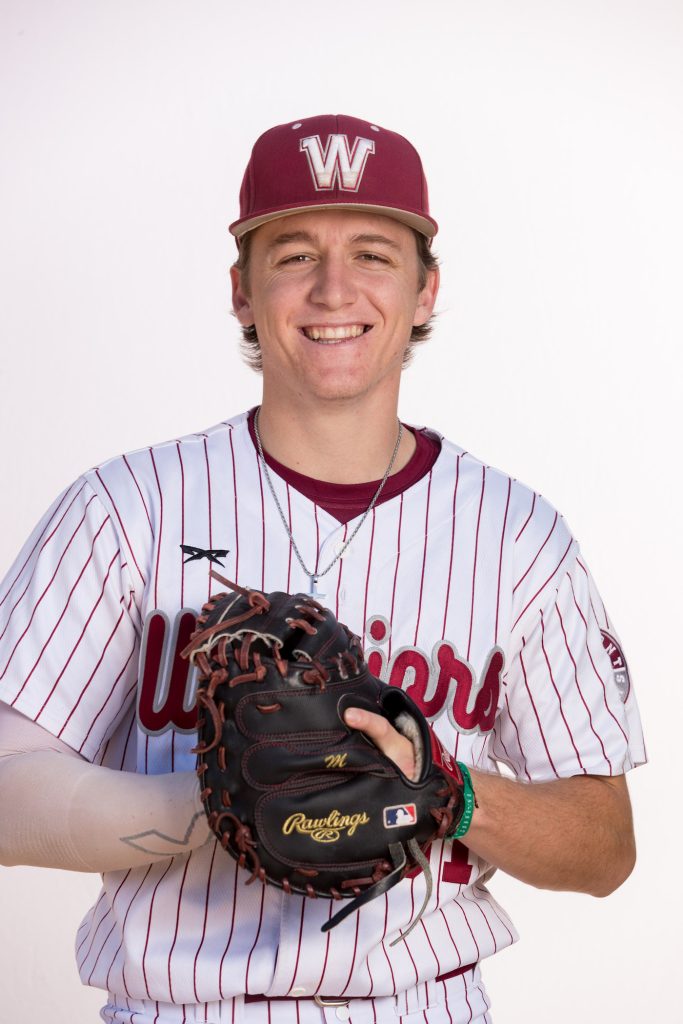 Making the Leap to NCAA DII
The NCAA has accepted Westmont into its multi-year membership process for Division II. The Warriors will continue to be full members of the NAIA and Golden State Athletic Conference for the 2022-23 season. During the 2023-24 and 2024-25 seasons, Westmont will play a regular season Pacific West Conference schedule and will be eligible to play in PacWest postseason championships. As a part of the three-year transition process, however, the Warriors will not be eligible to participate in DII national postseason competition. Instead, Westmont anticipates competing in postseason play as part of the National Christian College Athletic Association. Assuming Westmont has met all the requirements for membership, it will become full members of DII in the 2025-26 season and be eligible for national postseason events.
Given the changing landscape of college athletics, Westmont believes the move will provide better opportunities and experiences for its collegiate athletes in the future. "We are convinced that this decision puts us in the best position to continue our mission of cultivating maturity of mind, body, and spirit through the rigorous pursuit of athletic excellence, integrated learning and Christ-centered leadership," said Dave Odell, Westmont's executive director of athletics.
"I look forward to the challenges and growth opportunities that await our student-athletes, coaches, and administrators in the journey ahead," said Robert Ruiz, director of athletics.
The move to the PacWest will reunite Westmont with former opponents, renewing old rivalries with Azusa Pacific, Biola, Concordia, Fresno Pacific, and Point Loma Nazarene.
"I'm especially grateful for the work of Dave Odell and the entire group of coaches he's assembled as they work together to guide our athletic endeavors and pursue the next horizon of competition as a further extension of the work and mission of Westmont as it enters its 85th year," says President Gayle D. Beebe.
New Baseball Coach Already a Hit
Tyler LaTorre, former Sacramento State pitching and catching coach and recruiting coordinator, takes over as head coach of Westmont baseball. Three Hornets pitchers have signed professional baseball contracts during his tenure at the DI school.
Previously, he served two years at San Jose State where he was the pitching, catching, and hitting coach in addition to the recruiting coordinator. Three of his Spartan players, two pitchers and a position player, were selected in the MLB draft. While at SJSU, LaTorre was honored as both the 2018 San Jose Assistant Coach of the Year and the 2019 Fellowship of Christian Athletes Coach of the Year.
He served as associate head coach, pitching coach, and recruiting coordinator for DII San Francisco State.
"I am confident his experience as a proven recruiter at both NCAA DI and II will allow him to continue to uphold the success we're accustomed to in the Westmont baseball program," Ruiz says. "Tyler's experience playing at a high level in college, his extensive experience in professional baseball, and his successful track record in college coaching made him a standout candidate in this process."
LaTorre played professionally from 2006-15 in the San Francisco Giants and Milwaukee Brewers minor league systems. He caught for the Italian National Team from 2012-16, winning the European Championship in Amsterdam. "Our players will learn accountability, commitment, and belief in something greater than themselves," LaTorre says. "On the field, our team will be prepared and detail oriented. We will play with a competitive edge and a toughness that will influence excellence on the field, but do it with integrity and humility."
You might also be interested in...