Reina del Mar Parlor Number 126 Tea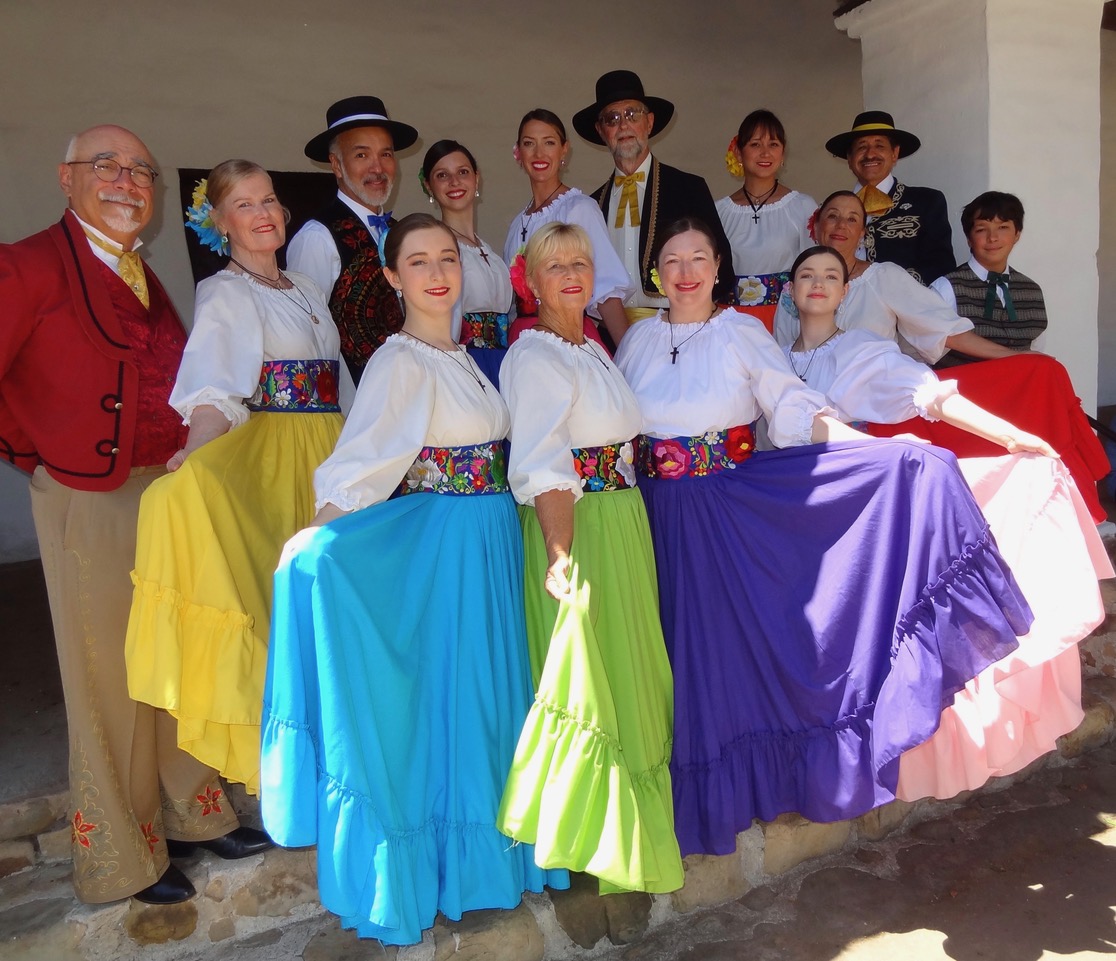 The Casa de la Guerra Adobe came to life the other Sunday when the Reina del Mar Parlor No. 126 Native daughters of the Golden West gave their annual Pre-Fiesta Tea. Master of Ceremonies Thea Palencia told us, "The Tea had been a part of every Old Spanish Days celebration since the 1920s except for COVID-19."
The parlor decided in 1926 it would promote Fiesta and they began with an open house. They also had a reception for Presidio descendants and Fiesta directors at Casa de la Guerra. In 1931 they held a tea in El Paseo's patio. Later they used Rockwood Woman's Club, El Mirasol Hotel garden, the Unitarian Church Hall, and the Covarrubias Adobe. In 2006, they returned to their old home, Casa de la Guerra.
La Presidente of Old Spanish Days Maria Cabrera told the audience how she came to choose her theme "All Together as a Family," the Fiesta pin and poster.
Since 1926 the Parlor, Native Daughters of the Golden West, has chosen one of its members to portray our city's Patron Saint during Fiesta. Their 2022 Saint Barbara is Lynn Kirst. Lynn is a fourth generation Californian and resident of Montecito. She graduated from Bishop Garcia Diego High School, received her bachelor's degree in art history from the University of Southern California and later completed a two-year graduate program in Historic Preservation at the USC School of Architecture. Lynn joined Reina in 2009. She is also a columnist for the Montecito Journal. She'll be waving all around town.
Then it was time to dance and watch the 2022 Spirit of Fiesta, Tara Mata, from Zermeño Dance Academy. She began her career at the ripe old age of four doing jazz, contemporary, hip hop, ballet, and most of all flamenco.
Right behind her came Ariyanna Alcantar from Zermeño Dance Academy, who is only a 5th grader. Then we had vocalist Yessica Arroyo. She has appeared at many Fiestas as a singer and Folklorico dancer.
Baile de California performed. The group keeps alive dances from the Rancho era. The Zermeño Dance Academy also danced and the Academy is proud to have produced both the Spirit and Junior Spirit this year. They have represented an amazing 14 former Spirits and Jr. Spirits.
Yessica and her partner Audiaz performed doing trick roping while they danced. Closing the show were the Zermeño Dance Academy Company. You'll see ZDA everywhere including Fiesta Pequeña.
The Parlor aids the mission in preservation, does child and Veteran welfare work, and civic participation. They welcome new members. The only requirement is that one be born in California. Viva la Fiesta!
You might also be interested in...