Senior Earns Praise from French University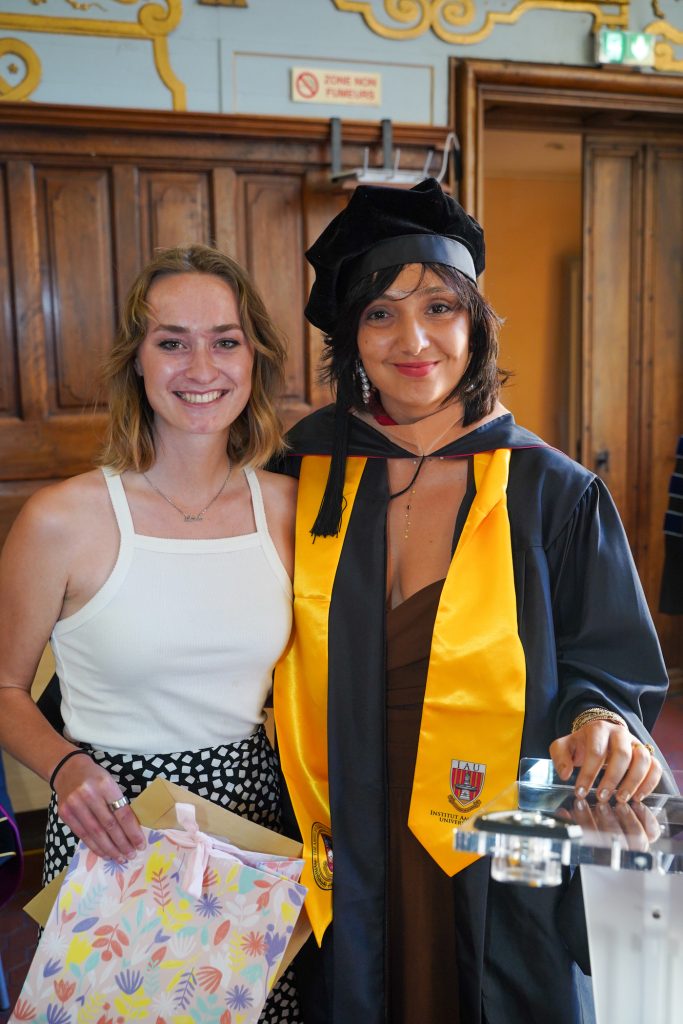 Westmont senior Chloe White earned the Etienne Gros Prize for Academic Excellence in Literature this summer after graduating from the French Honors program at the Institute for American Universities (IAU) in Southern France.
"Since your arrival, we have all been very moved, very touched by your work — always thoughtful, always documented — and by your defining feature, which is to always combine history with stories," Professor Suzanne Canessa said at graduation. "This history, which I quote from your final project, is 'essential to understand a person or a culture.' Equally, you have a sense for the French language — a poetic sense."
Canessa quoted an excerpt from White's work, "'I have written much, and I felt the language start to become like a river.' We hope that this river will extend to the ocean and that we will continue hearing about you."
White, a double major in history and philosophy with a minor in French, says Mary Collier, Westmont professor emerita of French, inspired her to study in France. "She was a wonderful influence on my determination to continue learning French," White says. "She encouraged me to study abroad and spoke glowingly of the French Honors program at IAU.
"I also was drawn to the location, Aix-en-Provence, which is one of the most beautiful cities in the world, full of historic buildings and about 45 minutes from the Mediterranean, so it enjoys all the perks of a southern climate."
White had studied French in high school for four years and decided to pursue it further at Westmont. "I knew I had barely tasted the French language, and I wanted to continue discovering its intricacies and working towards fluency," she says. "Also, French history was always my favorite to study, and I knew I could use the two in tandem."
As part of the program, White completed several literature classes, the history of women in the Mediterranean region, French children's literature, and the concept of space and movement through modern literature and art. "Much of the content of my courses was interactive with the city of Aix itself, involving excursions to libraries and monuments, meeting local authors, and even being part of a public dance performance in the streets," she says. "In that way, learning in Aix was also learning about Aix, its culture and history and amusements. I loved my time both inside and outside of the classroom. I would often visit parks, shop at the markets, or hike local trails in my free time, and I was able to travel to different countries or explore the rest of France on the weekends."
In the coming year at Westmont, she hopes to complete a major honors project based in French philosophical history drawing on primary and secondary sources in French. "I'm also considering a gap year in a Francophone country or even pursuing a master's degree in France," she says. "I have learned as much from the French about beauty, great cheeses, and the value of leisure and slowness as I have about their language."
You might also be interested in...