Montecito Fire Hosts Wildfire Preparedness Community Meeting Plus, upcoming test of the ReadySBC Alert system across Montecito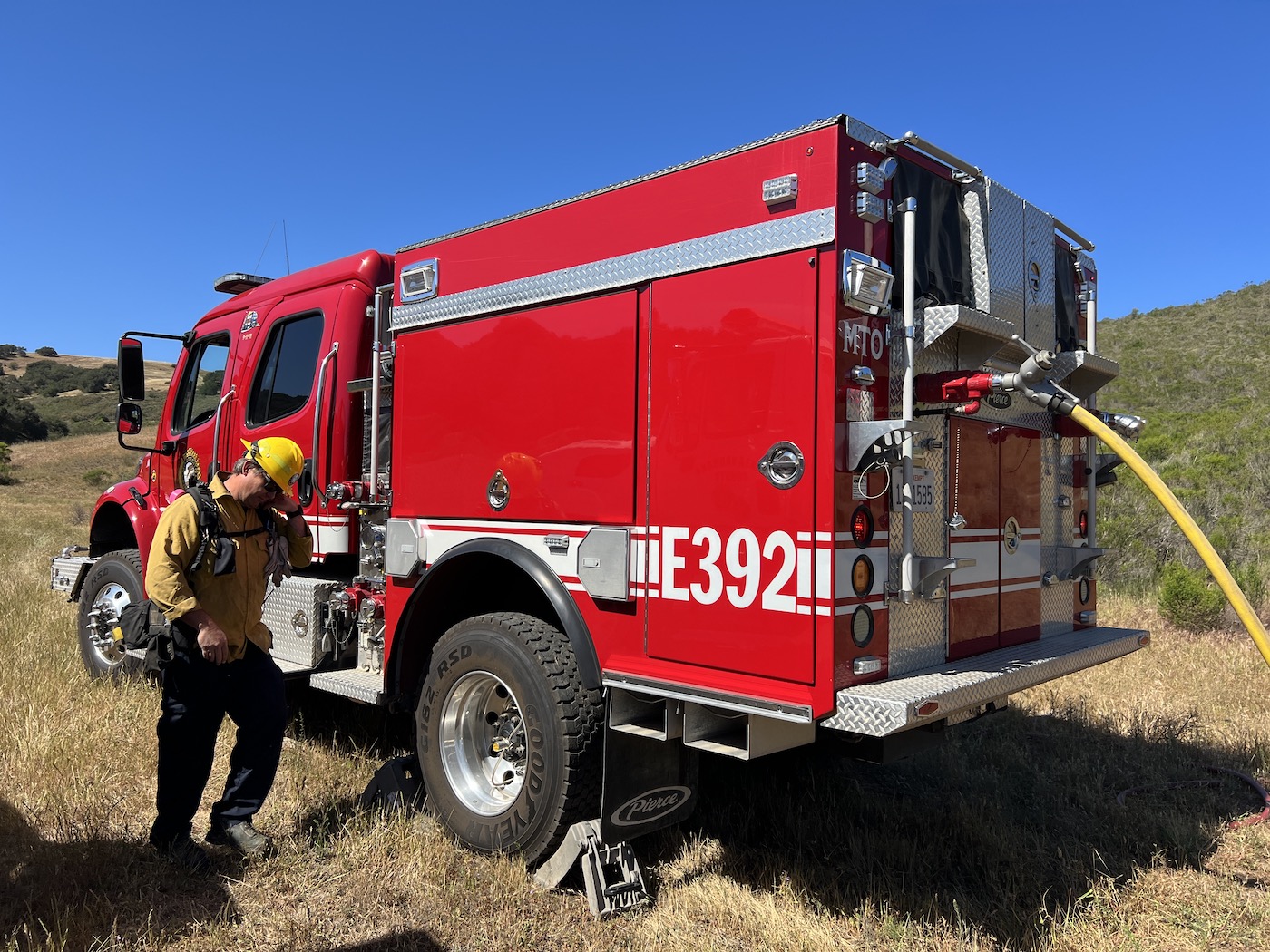 As we enjoy the sunny, warm summer weather, Montecito firefighters are acutely aware that our landscape is becoming drier and more receptive to rapid fire growth. It's a reality of living in this stunning place. 
"We all live with certain risks," said Montecito Fire Chief Kevin Taylor. "When it comes to living with the risk of wildfire, preparedness and education are key."
That's why Montecito Fire is hosting a Wildfire Preparedness Community Meeting on July 7 at Page Hall on Westmont's Campus at 6 pm.
This meeting is in partnership with the Santa Barbara County Office of Emergency Management, Santa Barbara County Sheriff's Office, and 1st District Supervisor Das Williams.
The "Ready! Set! Go!" guide has become a standard in wildfire preparedness. It's available at montecitofire.com and clearly lays out the steps to being ready for wildfire.
Attending Thursday's meeting is an excellent way to get "ready."
Montecito Fire Wildland Specialist Nic Elmquist serves as a qualified Fire Behavior Analyst for major wildfires across the West. He also studies our local fuels and weather patterns to arm our firefighters with critical information about the conditions they are likely to face while battling wildfires on the South Coast.
To help us get "ready," he'll provide an update on the fire danger outlook.
"The front country fuels on the South Coast are already drier than they were at this same time last year," Elmquist said. "This data helps us predict that if there's a fire on the front country, it will likely grow rapidly and burn intensely."
According to the U.S. Drought Monitor, Montecito and the South Coast are in "extreme drought," just shy of the max "exceptional drought" level.
"Our Mediterranean climate is characterized by seasonal droughts, which cause fire danger to peak each fall season. However, several years of below normal precipitation has caused the vegetation covering our hillsides to become unseasonably dry," Elmquist said. "Consequently, the plants are more flammable and fire danger is higher than what is considered normal for this time of year."
As the dry summer and fall months wear on, vegetation will only become drier. The fall months also routinely bring the local "sundowner" wind events that are known to exacerbate wildfires. It's a worrisome combination that Elmquist says we all need to be ready for.
"Given the extremely dry conditions and the fact that over 95 percent of California's wildfires are human-caused, it is particularly important to understand the current fire danger and ensure fire prevention is at the forefront of everyone's minds," he said.
With over 20 years of experience in the fire service, Montecito Wildland Specialist Maeve Juarez knows firsthand the difference defensible space and home hardening can make in a structure's survival during a wildfire.
She says there are three primary ways your home can be exposed to wildfire:
1. Direct flames from a wildfire or neighboring, burning home.
2. Radiant heat from nearby burning plants or structures.
3. Flying embers, which can destroy homes up to a mile away and are responsible for the destruction of most homes during wildfires.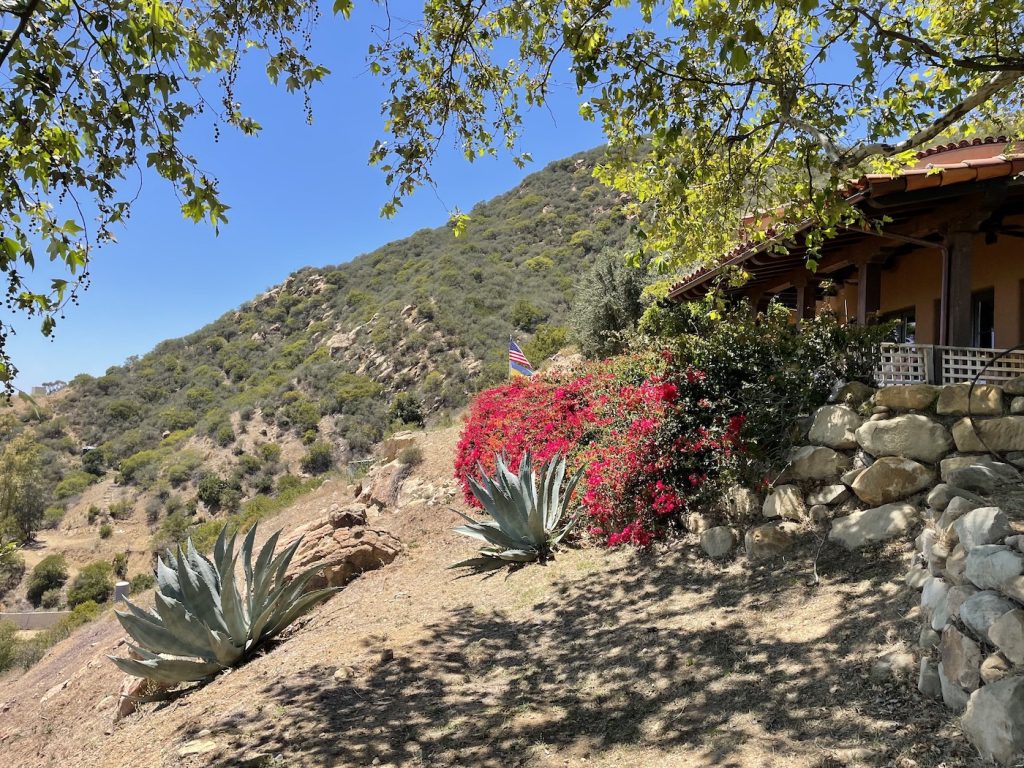 The good news is, there are many effective ways to get your home "ready" for wildfire to prevent damage. During the community meeting, Juarez will share helpful information on how to improve your roof, gutters, vents, windows, decks, fencing, and other areas of your home to make them fire-resistant.
Next, community members need to consider their defensible space.
"Home hardening and defensible space are part of a holistic approach to wildfire preparedness," Juarez said. "In today's wildfires, we're seeing that the homes with the best chance of survival are those that have fire-resistant building materials, landscaping, and defensible space around the property."
Let's be clear: Creating defensible space does not mean you need a ring of bare dirt around your home. Through proper and thoughtful planning, you can have both a beautiful landscape and a fire-safe home.
Montecito Fire offers complimentary Defensible Space Surveys. A member of our Fire Prevention Bureau will visit your property and make recommendations on how to create effective, and aesthetically-pleasing, defensible space.
Montecito Fire Division Chief of Operations David Neels will walk us through the "Set" step. This includes developing your evacuation checklist, emergency kit, and practicing your emergency evacuation plan. "It's imperative that community members have a plan and are able to put that plan into action at a moment's notice because we know wildfire will strike and preparedness is the first line of defense," Chief Neels said.
As part of being "set," remember the 6 P's of Evacuation:
1. People & Pets
2. Papers – phone numbers & important documents
3. Prescriptions & eyeglasses
4. Pictures & irreplaceable items
5. Personal computers
6. Plastic – credit cards & cash
Evacuation Alert and Response
Recent wildfires have underscored the necessity of evacuating as soon as an order is issued, if not sooner. From devastating fires like the Thomas, Camp, and Woolsey, we've learned the importance of this message: Leave Early! Leave Now!
Chief Deputy Craig Bonner of the Santa Barbara County Sheriff's Office will walk us through the three emergency protective actions:
1. Shelter in Place
2. Evacuation Warning
3. Evacuation Order
In the event your home is placed under an "evacuation warning," it is time to prepare to leave and if you feel unsafe or need extra time to evacuate safely, leave early!
The moment your home is issued an "evacuation order," it is critical that you do not hesitate and leave now!
Evacuating early or immediately gives you ample time to get to a safe location and provides first responders with the best chance to access and protect your property.
Santa Barbara County Office of Emergency Management Director Kelly Hubbard will join us to review the County's multi-faceted emergency alert and notification systems. Hubbard says the most reliable tool in the emergency alerting toolbox is the local ReadySBC Alert system.
Montecito Fire is working in conjunction with OEM to conduct a TEST of the ReadySBC Alert system on July 21, 2022 at 11 am
In order to receive the test alert, YOU MUST REGISTER at ReadySBC.org.
Did you know you can register to receive alerts for up to FIVE addresses within Santa Barbara County? This might include registering your home address, work address, the address of your child's school, and addresses of elderly relatives who may have trouble accessing information during an emergency.
If you do one thing today, please head to ReadySBC.org and sign up or verify your information. You may select to receive alerts via text message, email, and reverse calls to your landline or cell phone.
On July 21, only residents who are within the boundary of the Montecito Fire Protection District will receive the test alert. A map of the boundary is available on montecitofire.com.
When you receive the test alert on July 21, we simply ask that you confirm receipt of the message and check your address information to ensure it is updated and correct. No emergency action is required.
Follow Montecito Fire on Facebook, Instagram, Twitter, and Nextdoor for updates on the ReadySBC test alert and we look forward to seeing you on Thursday July 7 at 6 pm at Page Hall on the Westmont Campus for our Wildfire Preparedness Community Meeting.
You might also be interested in...