A Harbor Barbecue Bash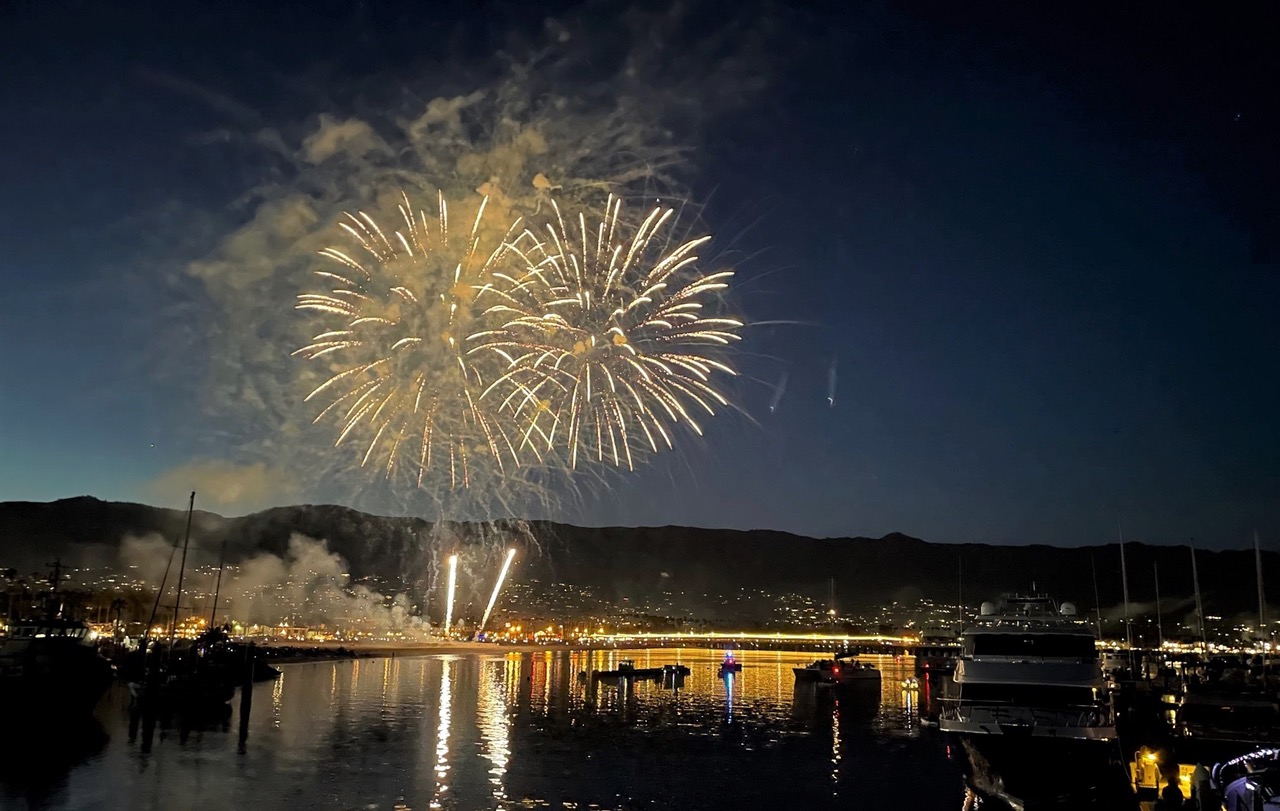 Santa Barbara harbor was festooned in red, white, and blue as thousands turned out to watch the 20-minute Independence Day fireworks on West Beach. Former Santa Barbara Yacht Club commodore and uber philanthropist Roger Chrisman and his wife, Sarah, took the post-pandemic opportunity to host an equally colorful nautical bash on their 78-foot cruiser PolarIIs. The handsome vessel was the perfect platform to watch the colorful pyrotechnics from Garden State Fireworks.
Joining in the fun, fireworks, and frolics, while noshing on barbecued fare from the Bear and Star in Los Olivos were Gretchen Lieff and Miles Hartfeld, Elsbeth Kleen and Ken Clements, Michael Anise and Roberta Griffin, Peter and Kathryn Martin, and Jim Litchman and Caren Rager.
An evening that certainly went with a bang!….
You might also be interested in...