Pop Into a Pop-up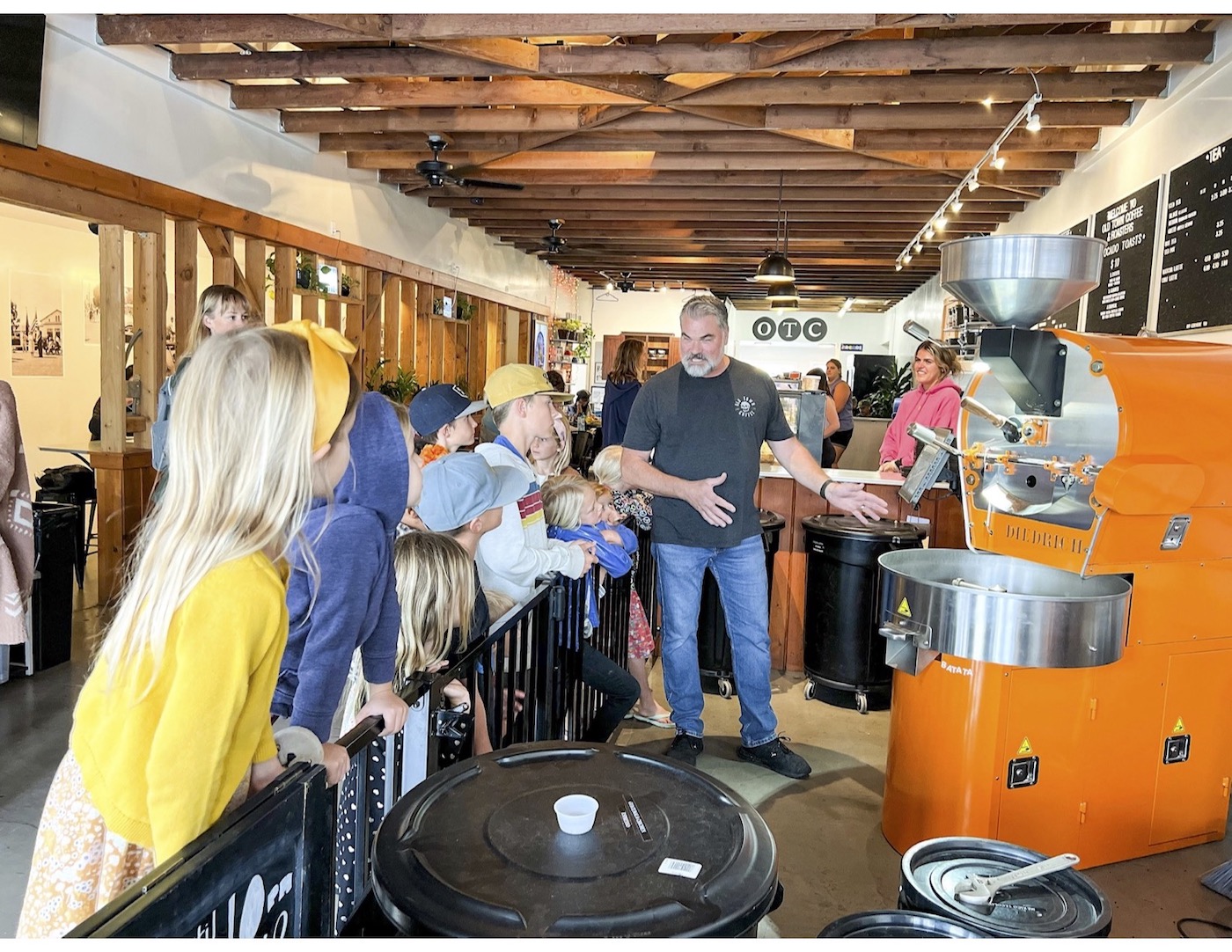 We are all too familiar with the surfeit of restaurant and business closures that COVID left in its wake. Restrictions kept patrons away, and even the most bustling take-home enterprises had difficulty covering operation costs and rent. For many business owners, closure was the only option. For others, this time of uncertainty made bucket list ventures a reality and redefined "business" beyond brick and mortar. Our community has tenacity, and for every institution we mourn there is one that rose from shifted circumstances and is deserving of celebration. Ahhh, just another reason why we live here.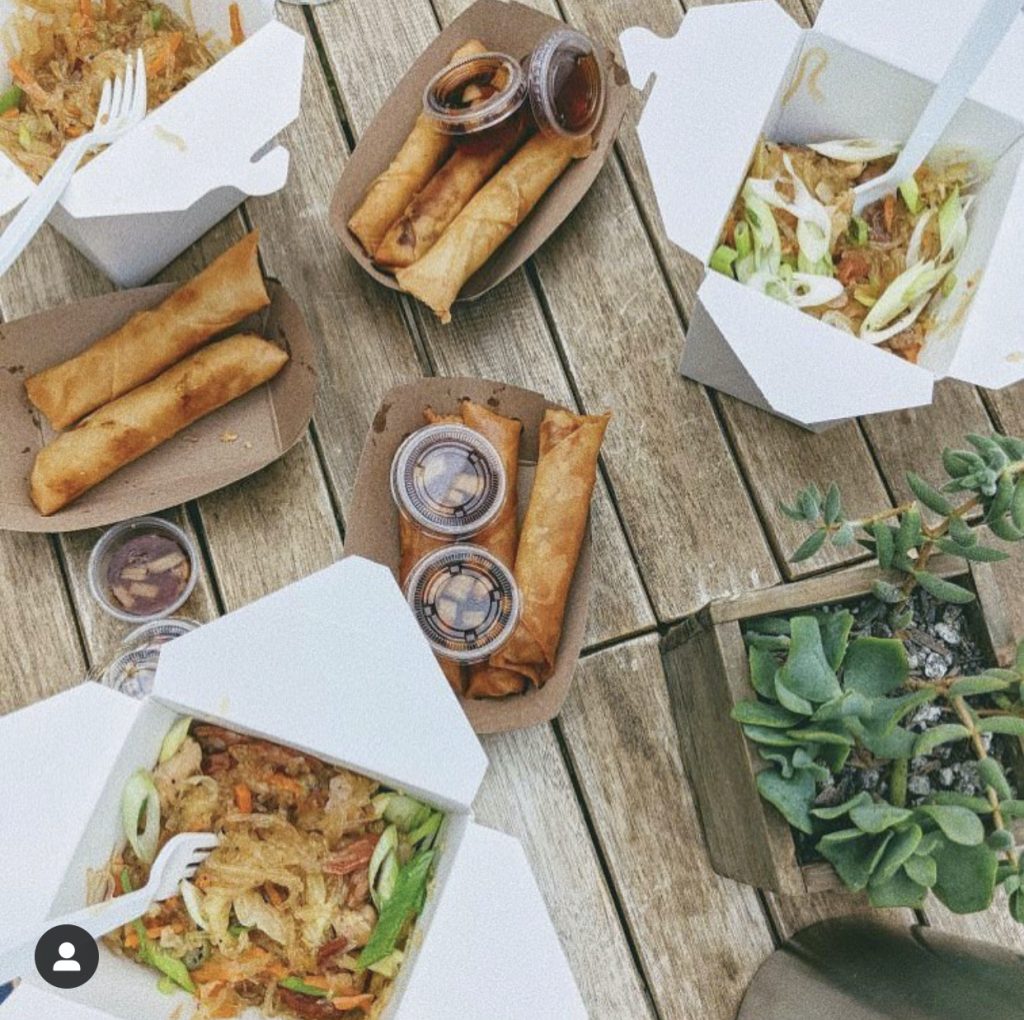 For Jo Lawlor, the pandemic offered a unique opportunity to pursue her true passion: bringing the Filipino foods she was raised on into the mouths of Santa Barbara foodies. Pre-COVID, managing and bartending at a local restaurant left Jo with little time to pursue outside projects. But once the pandemic hit and the restaurant she was working at closed, Jo pivoted into a new space. She began by sharing her recipes on Instagram, which then inspired her to offer more of the foods she loves to the community she loves. She sold "Boodle Boxes," a portable and COVID-friendly meal kit inspired by traditional Filipino Kamayan dinners. As her fan base expanded and dining restrictions reduced, Jo was ready to hold her first in-person event. Last year, foodies and coffee lovers alike fell in love with her pancit and lumpia at Old Town Coffee Shop in Goleta.
A few successful pop-ups led to a Filipino food movement, and now, nearly a year later, Jo hosts two pop-ups every weekend. I visited Jo at a Santa Barbara Wine Collective pop-up in June, where I chose from three offerings: a beef tapa hoagie, pancit, and pork lumpia. The food certainly lived up to the hype, but what was most special was learning the history behind each bite. As she shared the stories that inspired the flavors I tasted, I felt as though I was initiated into the Eating with Jo fan club. This is why Jo loves the pop-up concept: "Most of the people who come and buy my food are foodies. They are people who love food and learning where it comes from." This "foodie community" she has built is what keeps Jo cooking, posting, and infusing her heritage into the Santa Barbara food scene.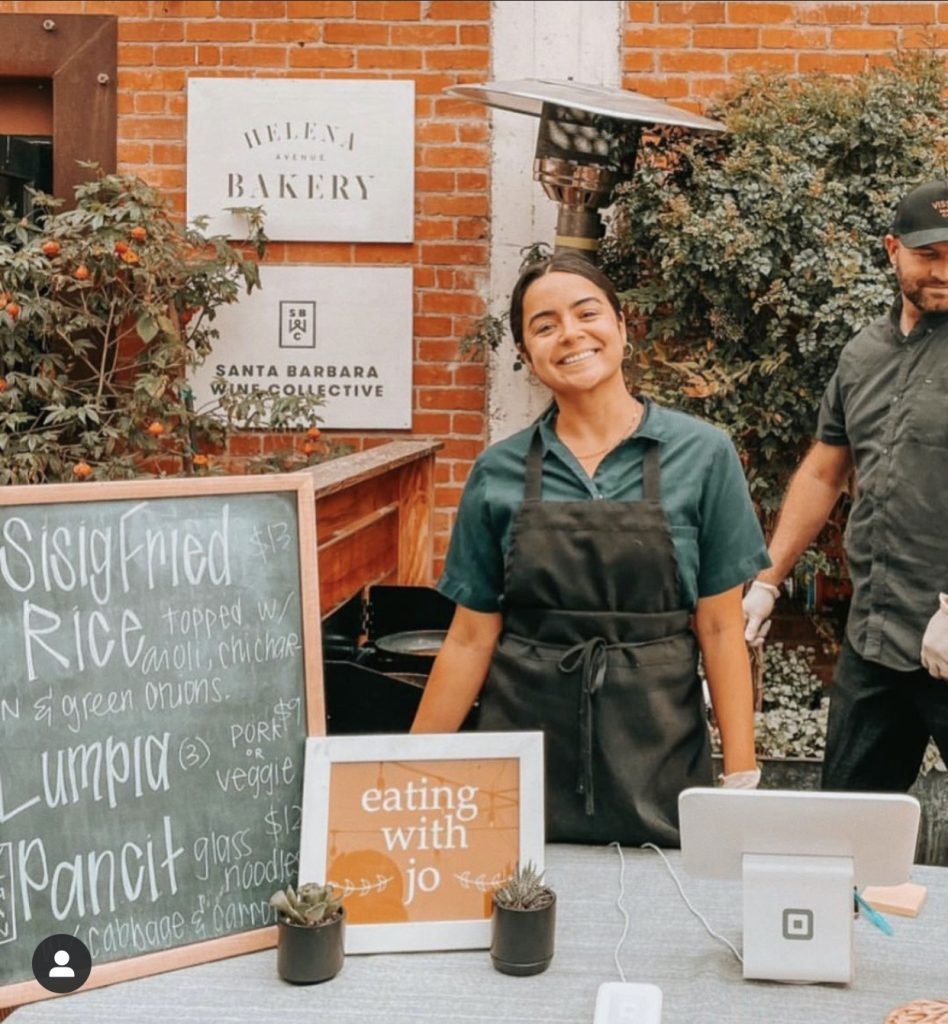 For Rachel Ward of Old Town Coffee Shop, pop-ups are an essential part of the shop's goal: to serve delicious cappuccinos and the community. The shop began hosting pop-ups before the pandemic, when local chefs were invited to serve lunch every Tuesday. Foodie fans followed their favorite chefs and found themselves at Old Town Coffee in Goleta, bringing new business and expanding visibility. "If it brings one person to our shop who hasn't been there before, I think that's a huge success," says Ward. When capacity restrictions were increased to encourage social distancing, the shop expanded into the vacant space next door. Not only did this help maintain a bustling business, but it also gave Ward and her team the room they needed to showcase all our community has to offer. "It's really about supporting local," Ward told me, when asked about the mission behind the neighborhood hub she has created. And "local" remains a core part of the Old Town Coffee experience. On Saturday evenings, attendees listen to live music from local bands and musicians. In the shop, customers enjoy pastries, baked just down the road, by Anna's Bakery. Neighbors come together for drinks and games in the arcade on Wednesday through Saturday evenings until 10 pm. Later this summer, Old Town Coffee is hosting two Bingo nights in support of local autism charities. To see a full calendar of events, visit their website (otcoffeeshop.com). And while I can personally confirm that the coffee is delicious, Old Town Coffee is more than just a coffee shop. It embodies the qualities that make our town so special, including the love we share for all things local. For Jo, Old Town Coffee Shop's support allowed her to break into the Santa Barbara food scene. As the first brick and mortar space to host her, Old Town Coffee helped Jo build a fanbase and turn her passion into a business. The shop gave her, and many others, a place to start.
Especially during the pandemic, we leaned on our neighbors to survive. Eating with Jo and Old Town Coffee represent the mutualistic relationships that, while borne during the pandemic, continue to enhance our community. When locals support locals, we all thrive, so keep popping into pop-ups, shopping local, and experiencing all our community has to offer.
Stay in the know and learn about future events on Jo's Instagram, @eatingwithjo, and Old Town Coffee Shop's, @otcoffeeshop.
Audrey Biles is a foodie on the hunt for flavor, a freshman at Georgetown University, and a fan of all things Santa Barbara
You might also be interested in...