Grill-Inspired: A Major BBQ Event – Plus BBQ Wines – for Summer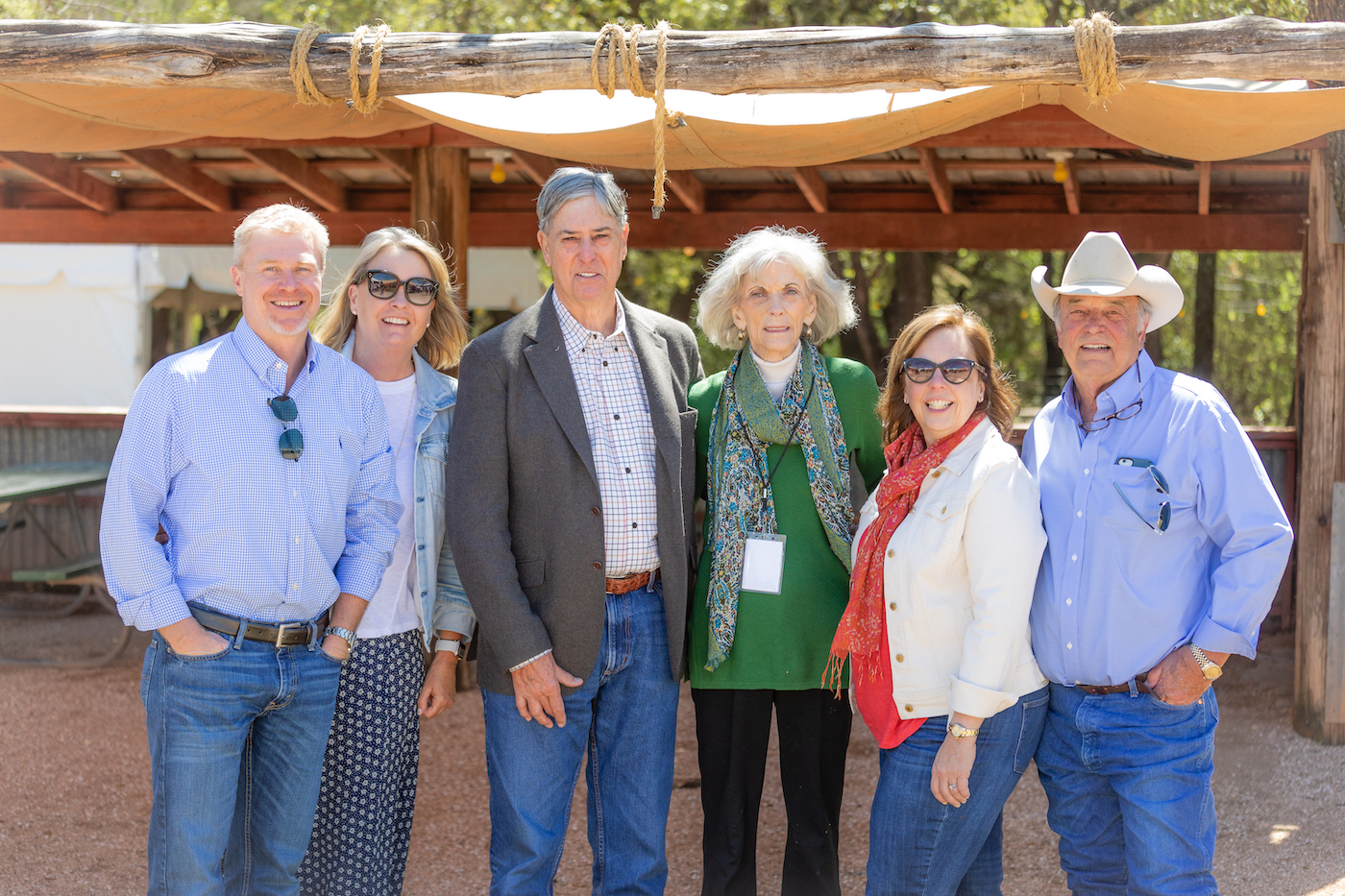 The Fourth of July this week has many of us thinking about one thing: the grill. Okay, two things: the grill and wine.
For those who are lovers of all things fired and grilled, another major event is on the calendar this month. It's a barbecue-inspired affair for wine lovers that is years in the making – but seeing its arrival in the Santa Ynez Valley for the very first time. The Buffalo Gap Wine & Food Summit was launched in 2005, a collaborative enterprise by the late Fess Parker and a few good friends with major Lone Star State connections. Parker, who enjoyed the Hollywood limelight while working for Disney, Paramount, and Warner Brothers in the 1950s, '60s, and '70s before establishing his 714-acre ranch in Los Olivos in the late '80s, was a Texas native. Born in Fort Worth and raised in San Angelo, he moved to Abilene after his stint with the U.S. Navy, where he attended university, made long-time friends and fell in love with charming frontier towns, like Buffalo Gap.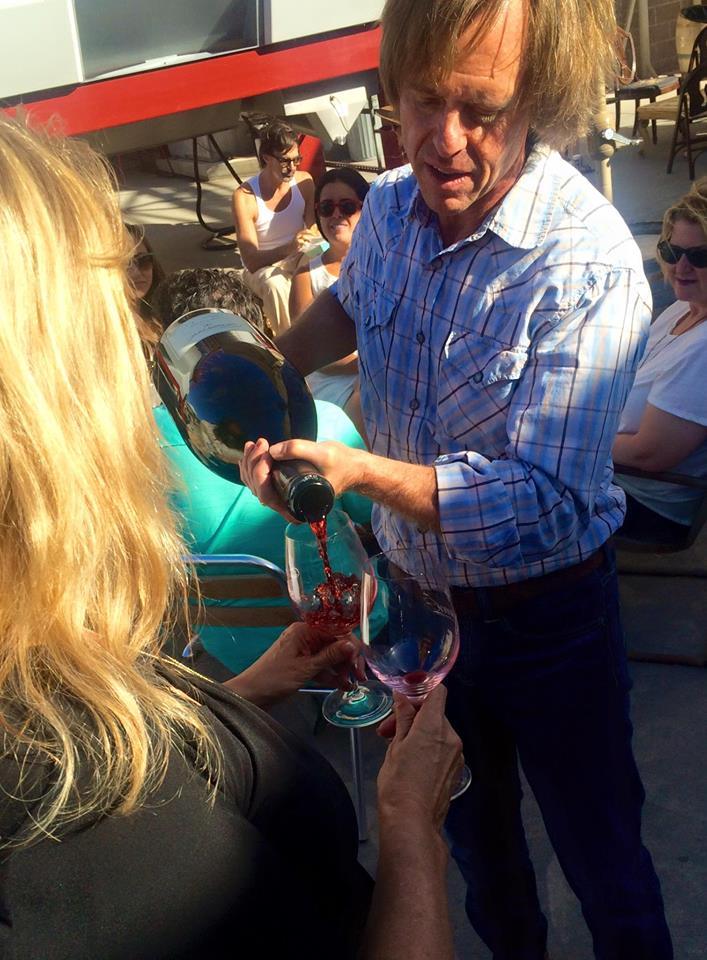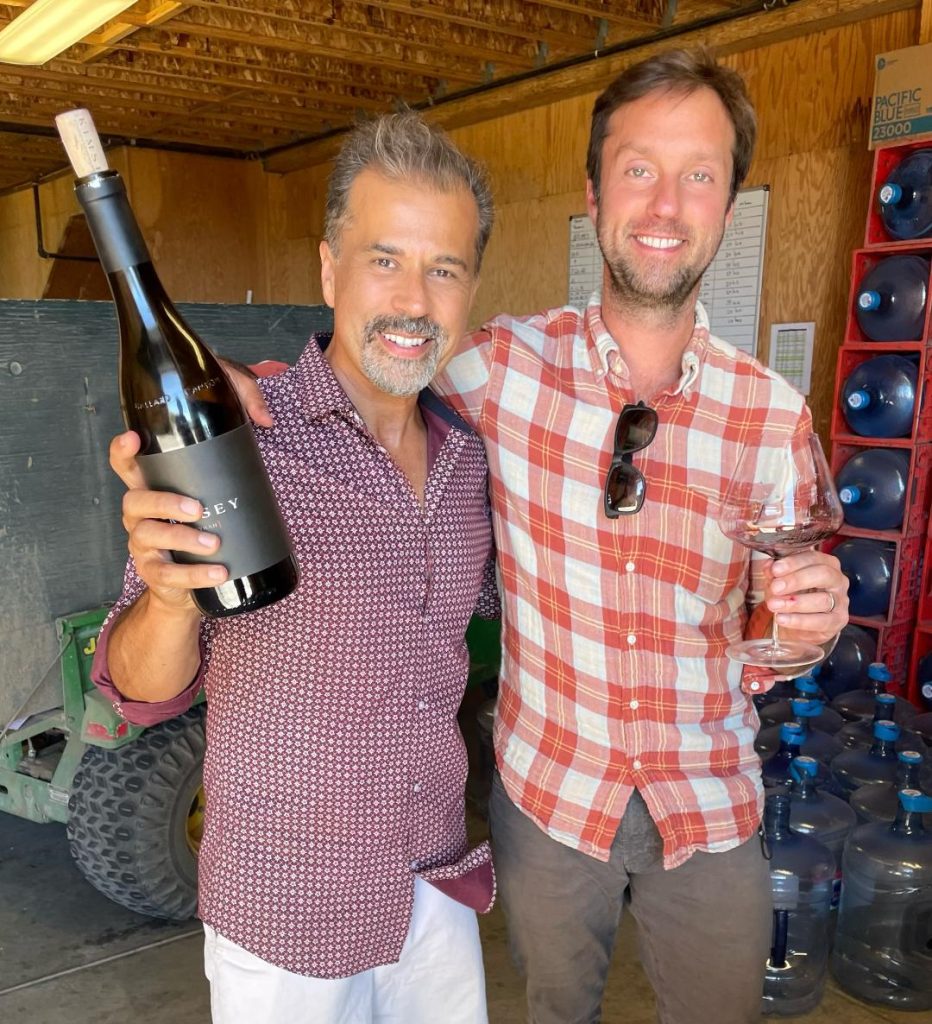 For Parker, who passed on in 2010, the Buffalo Gap Food & Wine Summit was a chance to thread two beautiful spots he loved – a chance to connect his family and friends through conversation and education around wine and food, in both Central California and Central Texas. He founded the annual event with the men behind two Texan gastronomic institutions, Tom Perini of Perini Ranch Steakhouse in Buffalo Gap and Richard Becker of Becker Vineyards in the community of Stonewall. Over the years, the event, which has always been held in its namesake town, located about 200 miles north of Austin, has drawn big culinary personalities – think Michelin-starred and celeb chefs, like Jacques Pepin. This year, as the event arrives for the very first time in Los Olivos, the attendee list impresses all over again.
At the heart of the three-day weekend fête set for July 15-17 is the "California to Texas Rhône Rodeo Symposium" ($200), which begins at 10 am on Saturday the 16th with an educational seminar comparing Rhône wines – syrah, grenache, viognier – from both growing regions. In the California corner, Santa Barbara superstars: Blair Fox, winemaker at Fess Parker and his own Blair Fox Cellars label; Tyler Eck, associate winemaker at Fess Parker and the man behind the boutique Dunites label; Bryan Babcock, the local legend behind his famous eponymous wines, and Matt Dees, the phenom responsible for a slew of premier handcrafted wine projects. The Texan contingency includes event founder Richard Becker along with Ron Yates of Spicewood Vineyards, from the town of Spicewood, and Kassandra McPherson from McPherson Cellars in Lubbock. The grill will have a starring role here, too: the conversation will be followed by a wood-fire, Santa Maria-style BBQ set at the Fess Parker Ranch's sweeping Upper Mesa, oozing valley views, and a guided tour of celebrated Rodney's Vineyard.
Other mouth-watering events will round-out the Summit's Los Olivos visit, including a Saturday night multi-course wine country dinner on the Fess Parker terrace, with wines from both California and Texas and food prepared by Santa Barbara's acclaimed bouchon restaurant. The event's welcoming reception on Friday night, July 15, takes place at the garden of Epiphany Cellars in downtown Los Olivos, the Rhône-centric wine venture founded by Parker's son, Eli. The weekend ends on Sunday the 17th with a gourmet brunch in the garden of the Fess Parker Wine Country Inn, with food presented by Nella Kitchen & Bar, the new venture from the masterminds behind the wildly popular S.Y. Kitchen.
Tickets for all Buffalo Gap Wine & Food Summit event are $800 and can be purchased by calling 1-800-367-1721. Want more? A follow-up event to mirror the Los Olivos affair and dubbed "Texas Two-Step" will take place at Becker Vineyards in Stonewall, Texas over three days in mid-October.
And while we're on the topic, what about Rhône wines' friendliness toward grilled foods? Barbecue styles, techniques, and secret recipes can range widely, from spicy to smoky to sweet, and Rhônes, whether as single bottlings of grapes like syrah or grenache, or as blends, are widely considered ideal matches. These wines are generally well-structured and complex. Their tannins are obvious but approachable and soft. Their own taste profiles are pronounced – funky, earthy, fruity – but with enough give, if you will, to welcome a range of other flavors. As word of this month's Buffalo Gap Wine & Food Summit inspires our own at-home grilling events throughout the summer, here are five Rhône wines – made by folks featured in that Rhône Rodeo panel – that are especially BBQ-friendly. Cheers!
2019 Fess Parker The Big Easy ($37): An homage to the roaring city of New Orleans, this wine by Blair Fox and Tyler Eck is a beautifully structure blend of syrah, mainly, along with petite sirah and grenache. It's rich, with plenty of lengthy dark fruit flavors, and the tannins are supple. Most of the fruit comes from Rodney's Vineyard and the wine was aged 21 months in French oak barrels before being bottled.
2018 Epiphany Thompson GSM ($35): Another Fox-Eck blend, this one featuring the classic Côtes du Rhône-inspired blend of grenache, syrah, and mourvèdre. Grapes come from the celebrated Thompson Vineyard in Los Alamos, and they deliver a wine that's big, robust, and ripe. That depth makes it ideal for richer grilled meat dishes, though red fruit flavors balanced by spice and pepper notes make it a great pair for everything else on the table.
2018 Blair Fox Cellars Syrah, Fox Family Vineyard ($55): Blair Fox produces several vineyard-designate syrahs each vintage, though this one's personal. He planted these grapes himself, a high-density project on a rocky Los Olivos hillside that he farms by hand himself. Blue fruit notes pop here and help enhance the rich flavors of red plums and ripe berries. Look for oaky, chocolatey notes in the finish. Only 100 cases were made.
2019 Kimsey Grenache ($72): Last summer, I had the pleasure of sipping on this wine at the storied Kimsey Vineyard in Ballard Canyon along with proprietor, and Montecito resident, Bill Kimsey, and the winemaker, Matt Dees – one of the best wines I tasted in 2021! A superb wine, with exceptional texture, layered and approachable tannins, aromatics that evolve in the glass, an elegant mouth feel, flower aromas, and big berry flavors. This wine elevates any BBQ experience.
2020 Babcock Grenache "Love Among the Ruins" ($35): Another example of the fact that any wine Bryan Babcock makes is a masterpiece. The "Love Among the Ruins" moniker references his exploration of premium vineyards throughout the Central Coast – this wine features fruit from three that represent Sta. Rita Hills, Alisos Canyon, and San Luis Obispo. Fruits and flowers on the palate, and a mouth feel that's both buxom and bouncy, make this wine downright delicious. Babcock was named the 2021 Vintner of the Year by the Sta. Rita Hills Winegrowers Alliance.
You might also be interested in...