The Bistro Beat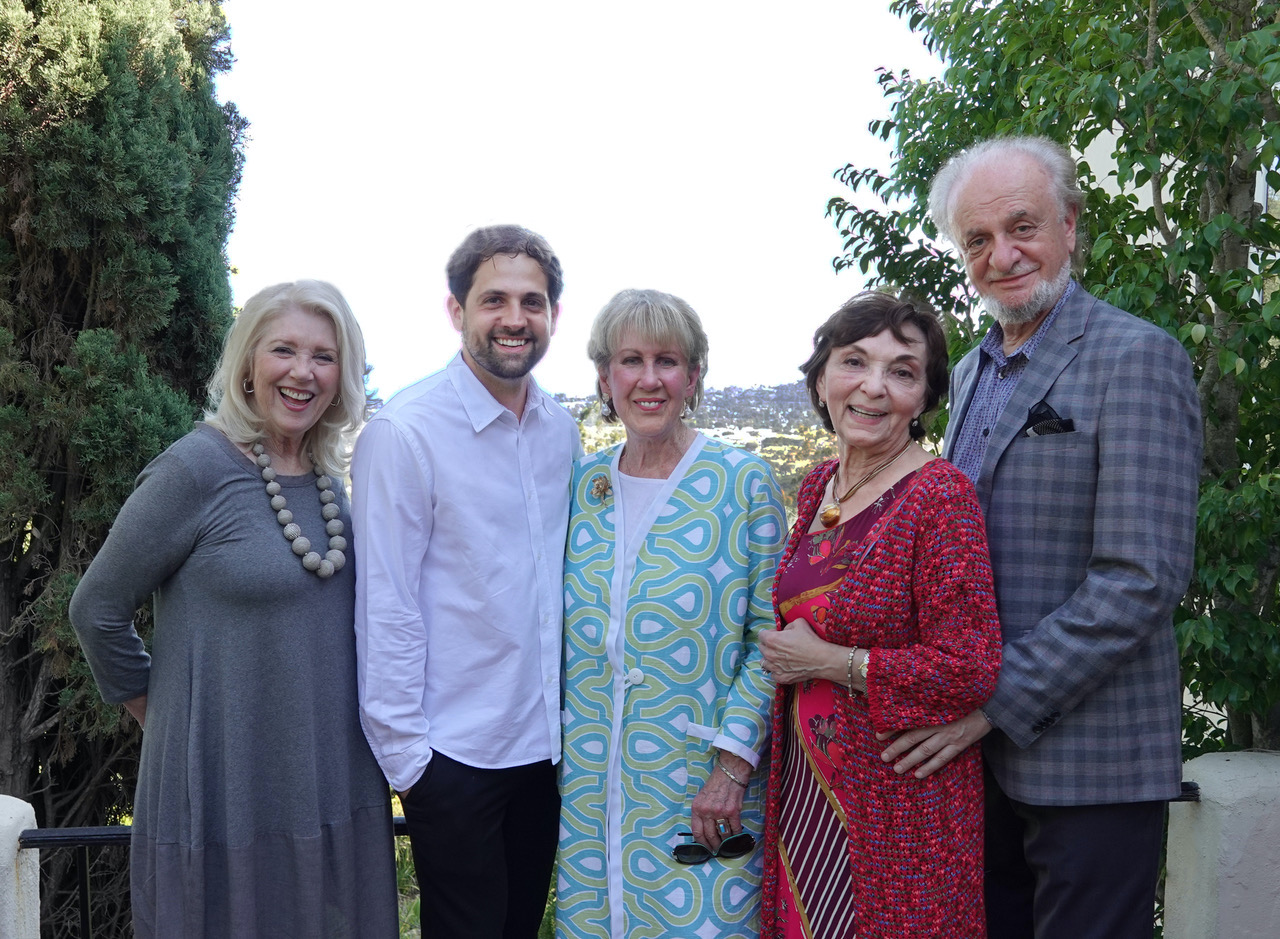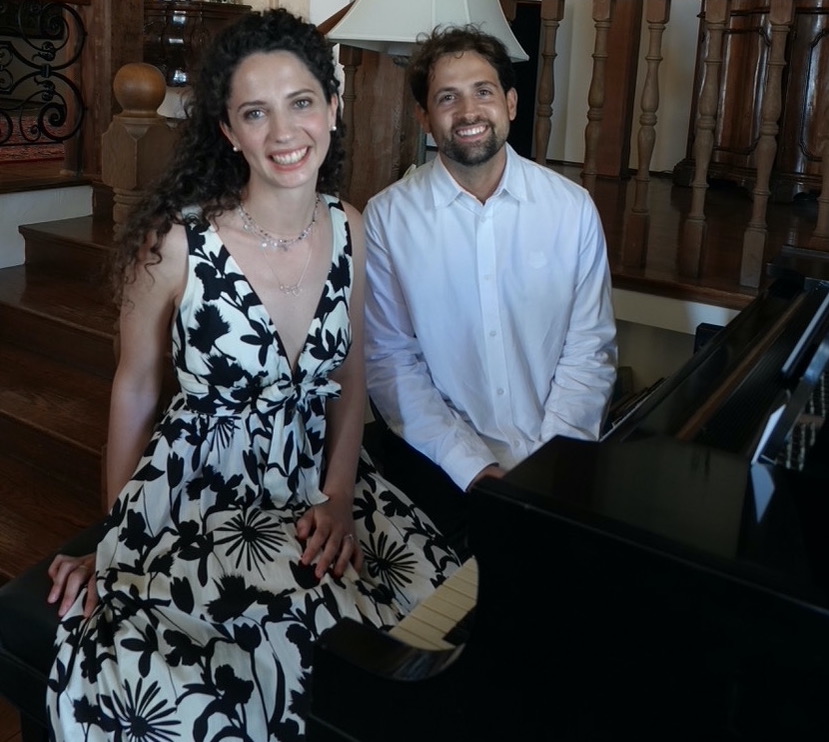 To the Riviera aerie of Joan Rutkowski, board chair of Opera Santa Barbara, for a delightful Bistro Musicale for gourmands and oenophiles organized by Epicurean SB founder Amy Baer Robinson, and concert pianist Jacopo Giacopuzzi, founder of the two-year-old Italian organization La Piazza.
Jacopo and his sister, Maddalena, both alumni of the Music Academy, played works by Bach, Schubert, Khachaturian, Borodin, and Smit, as guests, including Karen Knight, Zach Mendez, Nancy Lieberman, and Brian Hotchkin dined on pan-seared scallops with sun dried tomato aioli and Tuscan wagyu flatbread with thinly sliced steak, accompanied by wines chosen by Paolo Barbieri, a Los Alamos vintner.
A most delightful sunset soirée…
A Melodic Exchange
Montecito's Music Academy is renewing its Keston MAX partnership with the London Symphony Orchestra by sending six alumni to train and perform with the LSO's music director Sir Simon Rattle.
The fellows – bassoonist Bianca Chambul, English hornist Victoria Chung, flutist Devan Jaquez, trumpeter Alex Mayon, clarinetist Sara Han, and percussionist Jonathan Wisner – will spend ten days in Britain's capital city, participating in a number of events including a gala concert at historic St. Paul's Cathedral, individual lessons with LSO musicians, and night at a West End theater.
Music to everyone's ears…
New Stars Along the Walk
The late Santa Barbara actor Paul Walker, who went from being a child model to international fame in the Fast & the Furious film franchise, is being posthumously honored with a star on the Hollywood Walk of Fame next year. He is among 24 new celebrities honored by the Hollywood Chamber of Commerce. Walker, who was 40 when he died in a car crash in Santa Clarita in November 2013, is one of seven artists in the Motion Picture category, including Uma Thurman, Vince Vaughn, John Waters, and Ludacris.
Farewell San Lorenzo
On a personal note, I mark the passing of San Lorenzo, a favorite eatery of mine when I lived in London's achingly trendy Chelsea district off Sloane Square, and also of Princess Diana who would eat there often with young princes William and Harry.
She even had her mail delivered to Lorenzo and Mara Berni, the owners of the Knightsbridge restaurant, round the corner from Harrods department store on Beauchamp Place, as she reportedly didn't trust officials at Kensington Palace, her home just a ten minutes drive away.
Princess Margaret, Queen Elizabeth's sister, and husband Lord Snowdon were often seen there, as well as Frank Sinatra, Gregory Peck, Prince Rainier and Grace Kelly, David Niven, Peter Sellers, Douglas Fairbanks, and Sophia Loren.
I would lunch there frequently when I worked on the gossip columns of the Daily Mirror and Daily Mail in the '70s with the delightful Henriette Bentinck, niece of the five-times married steel tycoon Baron Heini Thyssen, one of the world's richest men, who became the first wife of Spenny, Marquess of Northampton, in 1967 at just 19.
I last ate there with an old friend and neighbor, Ivana Trump, during Royal Ascot week when I was a guest in her box near New York billionaire mayor, Michael Bloomberg. A fond memory of fun times now gone forever…
Sightings
Actress Mariel Hemingway at the Belmond El Encanto… Composer David Foster and wife Katharine McPhee at the Santa Barbara Polo Club… Former supermodel Cheryl Tiegs noshing at Lucky's.
Pip! Pip! Be safe, wear a mask when required, and get vaccinated.
You might also be interested in...