Montecito Association Discusses Pacaso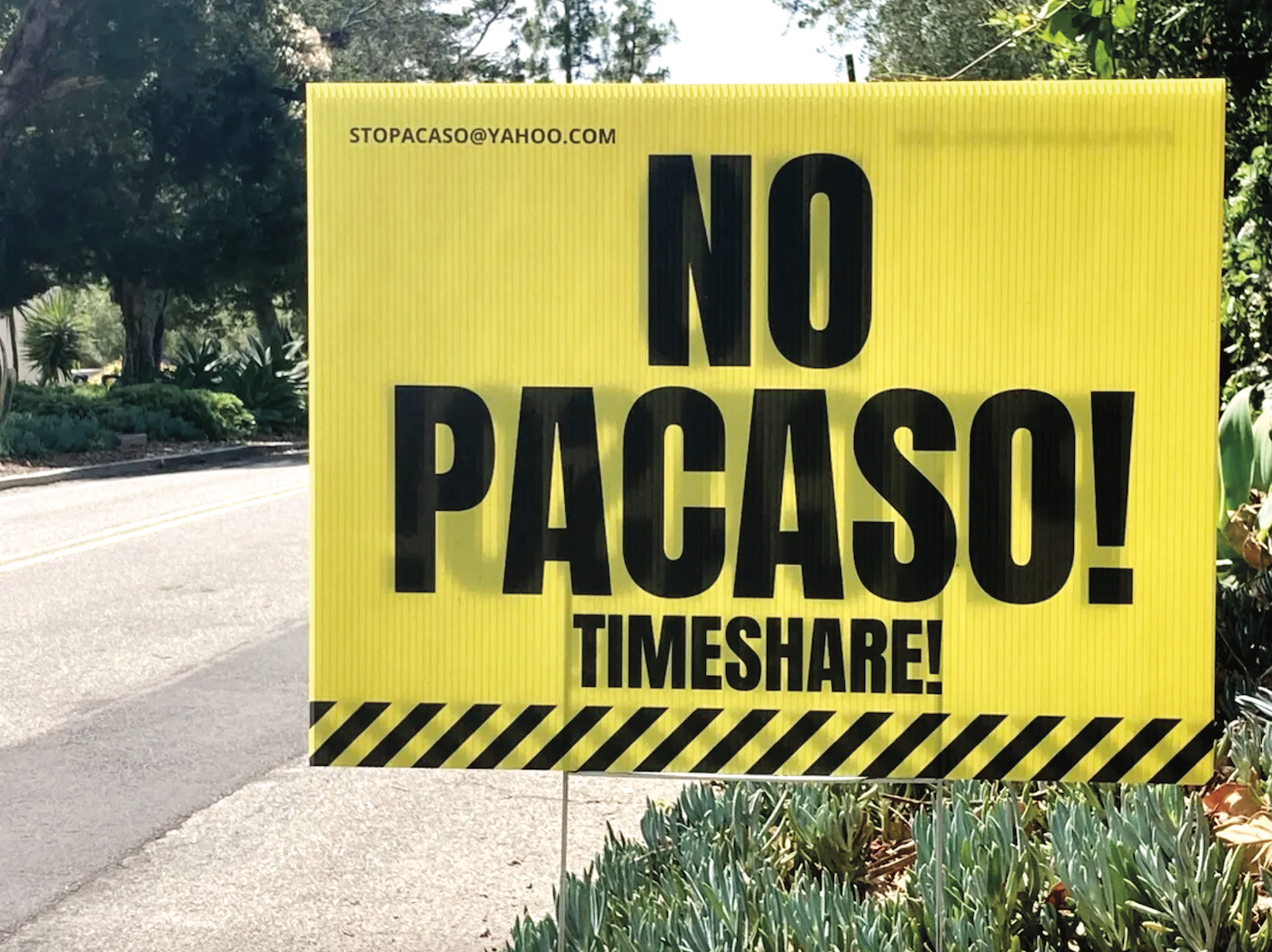 At last week's Montecito Association (MA) meeting, the Board discussed what has become a hot topic in many communities across the country: fractional home ownership via Pacaso, a Bay Area-based company that buys homes and then sells fractional interests in them to second-home buyers. After the sale – in which the company makes a profit – the company then manages the home, and the co-owners use Pacaso's technology to schedule time in the home. 
The company has acquired two homes in the Santa Barbara and Montecito areas: one on Las Alturas on the Riviera which sold for $1,085,000 for a 1/8 share and one on East Valley Road in Montecito, which is selling for $1,294,000 per 1/8 share, with six shares already sold. Some neighbors of the Las Alturas home are not happy, and recent articles in other local publications tell of disgruntled neighbors who complain that the home is being utilized as a place for owners to vacation, have large parties, and not have ties to the neighborhood or community.
According to the company's website, Pacaso owners who own 1/8 interest in the property are entitled to stay 44 nights per year, with a maximum stay of two weeks at a time; this short-term occupancy is a loophole in Santa Barbara's ban on short-term rentals, as the occupants are actual owners. The company has bought homes and sold them for fractional ownership in other areas of California including Newport Beach, Malibu, Lake Arrowhead, Carmel, San Diego, Santa Cruz, Lake Tahoe, and Palm Springs, as well as in other states including Scottsdale, Arizona; Bend, Oregon; Sun Valley, Idaho; Telluride, Aspen, Vail, and Breckenridge, Colorado; Charleston, South Carolina; multiple locations in Florida, and many others including in the United Kingdom, Mexico, and Spain.
In addition to available properties, Pacaso also lists "prospective" properties that are currently for sale, posting listing descriptions and photos of homes that are not – yet – owned by the company. Two such listings were recently removed from the website after realtor and seller complaints; one was on Picacho Lane in Montecito and one was on Shoreline Drive in Santa Barbara.
Don Vogt, an outspoken neighbor of the Las Alturas property, told the MA board last week that the Pacaso business model essentially operates as a short-term occupancy timeshare, which has a negative impact on local neighborhoods. According to Vogt, the company takes a single-family home off the market for a potential buyer who would be living there full time, which adds to housing woes, adds more traffic to narrow streets, and takes a home off the market for a family or individual who would likely work in the area. Vogt and his wife, Carolyn, asked the Montecito Association to get involved with helping to lobby the City Council and Mayor Randy Rowse to enact changes to local ordinances to halt fractional ownership. At least 12 cities are attempting to change their local ordinances to take action against timeshares and Pacaso's fractional ownership models. Sonoma and St. Helena in California's wine country are the two cities at the forefront of this ban; both have already amended local codes banning the use of a home as a timeshare outside of commercial zones. 
Members of the Board and audience brought up such issues as compounding the already tight housing market by taking available housing and selling it to out-of-towners, adding traffic and cars to high fire areas, negatively affecting property values for homes located next to a Pacaso, short-term occupancies creating a nuisance to neighborhoods, and a loss of transient occupancy tax to the County. The Board unanimously voted to do two things: 1) Begin education and dialog with the Montecito community about the impact of Pacaso on the community, its infrastructure, sense of community, and long-term value, and 2) Explore potential partnerships with other local advocacy groups to lobby for local ordinances and/or updates to existing ordinances that will help protect Montecito and partner communities. Stay tuned for updates.
Community Reports
Also at the MA meeting, Montecito Fire Chief Kevin Taylor reported that we are in high fire season, and sundowner wind events are occurring 60% more often than in an average year. The Montecito Fire Department will host a community meeting regarding wildfire preparedness on July 7, at 6 pm in Page Hall on the Westmont College campus. The community is encouraged to attend this meeting to review the Ready! Set! Go! guide and discuss how to implement a wildfire action plan. The findings from MFPD's recent evacuation study will also be discussed. If the study's findings indicate a need for substantial changes to the district's evacuation plan, that information will be shared at the Wildfire Preparedness Community Meeting, as well as through multifaceted outreach methods to all community members.
Chief Taylor also reported that Montecito Firefighters will host their annual Pancake Breakfast at 7 am on July 4.
Montecito Union School Superintendent Anthony Ranii reported that the large-scale renovation project slated for the school is underway, and residents can expect the delivery of eight portable buildings to be delivered to the school in the early morning hours later this month. The portables will be located on the lower terraces for two years while construction takes place; a section of the school's fencing has been removed in order to access the lower terraces. Large fencing is slated to be built to protect students and the public during renovations of the main building. The construction will cause restricted use of the campus for the community, Ranii said.
Santa Barbara Sheriff Lieutenant Butch Arnoldi read the crime statistics for the last month, which included fraud on Santa Rosa Lane; trespassing on Picacho Lane; four instances of trespassing on Wyant Road; attempted burglary at the Music Academy; residential burglary on Miramar Beach Drive; package stolen from East Valley Road; trespassing on Butterfly Lane; residential burglary on Lambert Road; and several instances of trespassing by subjects with mental health issues. Lieutenant Arnoldi reported on a suspicious death on Park Lane that is still being investigated. He also noted an incident that happened earlier this month in which there was a trespassing in Montecito Oaks, and when officers arrived the subject had driven away, entered the freeway at Olive Mill Road going the wrong direction, then eventually got off the freeway and got back on in the southbound lanes. The suspect was apprehended in Camarillo after a pit maneuver, and taken into custody for evading law enforcement.
The next Montecito Association meeting is scheduled for Tuesday, July 12. For more information, visit montecitoassociation.org.
You might also be interested in...