MAT Puts on a Show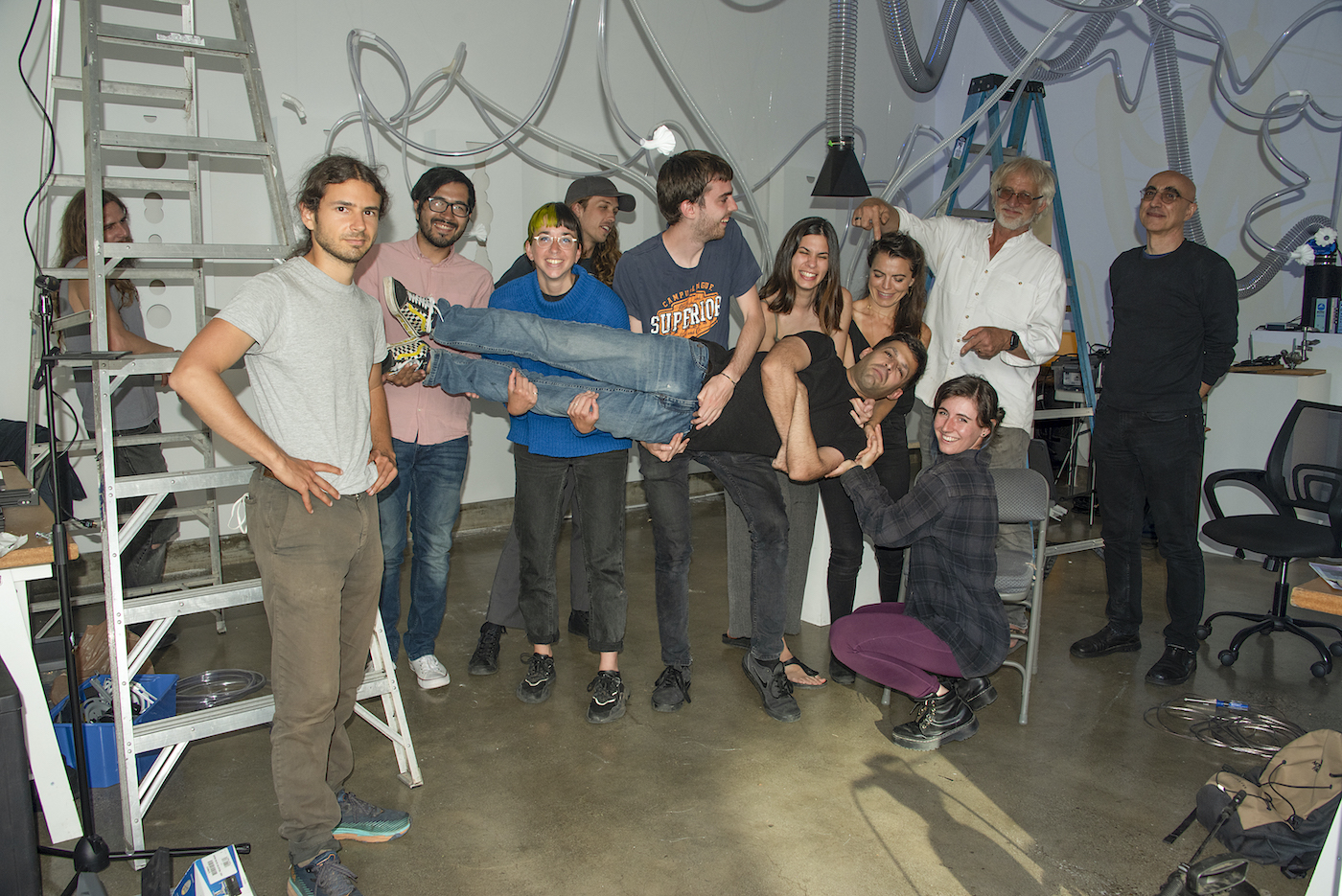 The USCB Media Arts and Technology (MAT) Department held their End of the Year Show (EoYS) at the Santa Barbara Center for Art, Science, and Technology (SBCAST) for June's 1st Thursday. The MAT Department is a "transdisciplinary graduate program that fuses emergent media, computer science, engineering, electronic music and digital art research, practice, production, and theory."
The EoYS show was the culmination of the grad students' work. It was an evening of interaction at SBCAST with guests immersing themselves in VR spaces surrounded by aromatic alien flora and exploring biometric haptics that wove heartbeats and soundscapes into experiential art. The night came to a crescendo with an ethereal performance of reiterative, poetic melodies from The Song Cycle.
The MJ congratulates the UCSB MAT grad students: Pau Roselló-Diaz, Alexis Story Crawshaw, Samuelle Bourgault, Jack Kilgore, Iason N. Paterakis, Nefeli Manoudaki, Diarmid Flatley, Stejara Iulia Dinulescu, Ehsan Sayyah,and Drew Flieder, seen here alongside SBCAST's Alan Macy and MAT's transLAB Director Marcos Novak.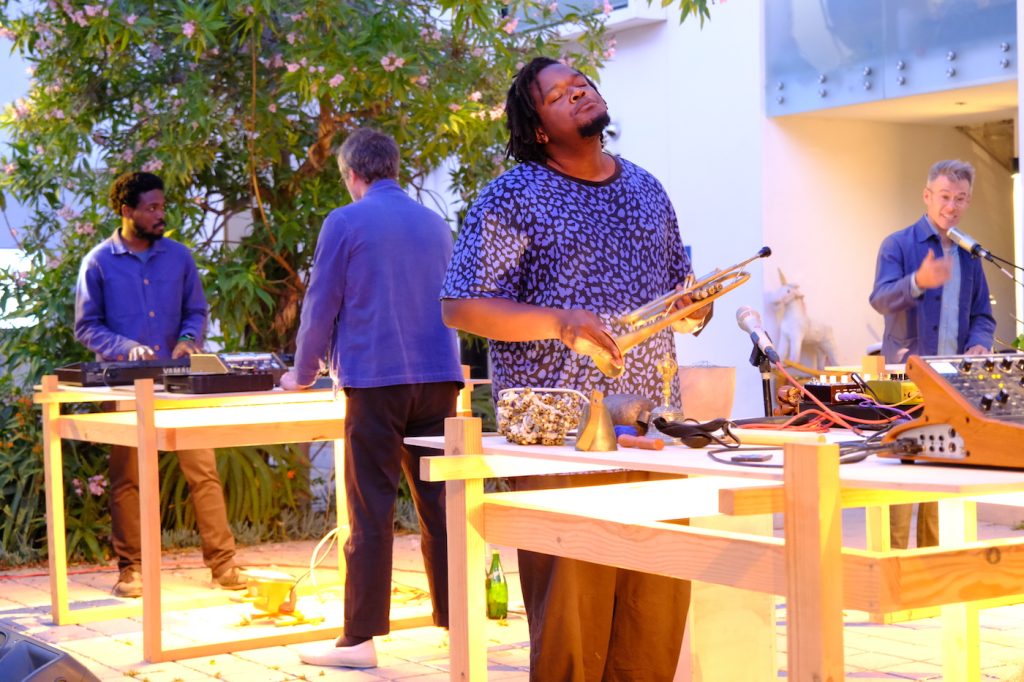 You might also be interested in...