OSB's Grand Finale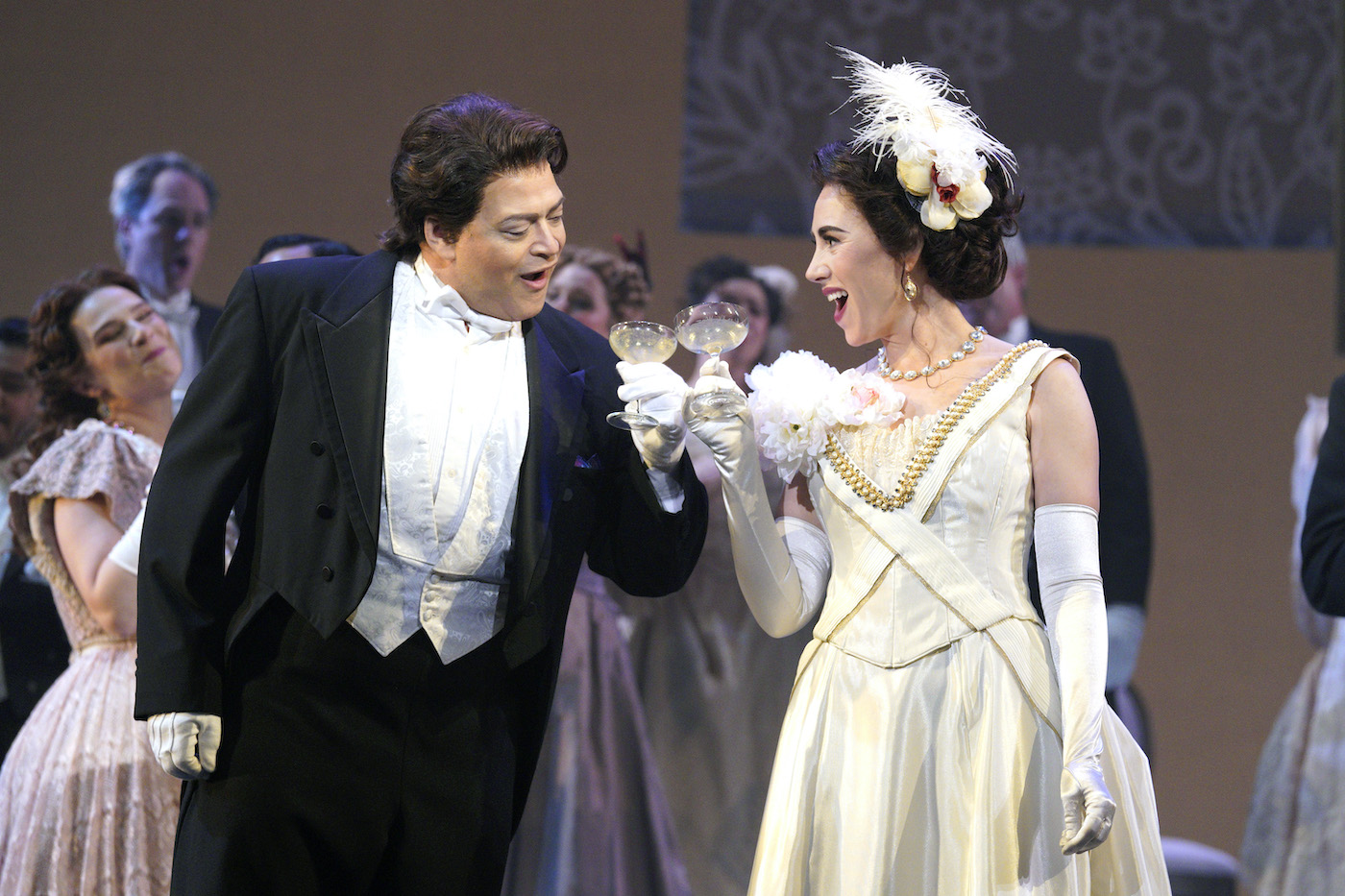 Opera Santa Barbara ended its season in grand style with a lavish production of Verdi's 1853 classic La Traviata at the Granada, last performed in our Eden by the Beach 11 years ago.
Soprano Anya Matanovic was superb as the titular Fallen Woman with her beloved played rousingly by tenor Nathan Granner in the three-act production directed by Tara Faircloth, with artistic director Kostis Protopapas conducting the Opera SB Chorus and the 35-member Opera SB Orchestra. Baritone Joel Balzun, making his Santa Barbara debut, completed the trio of protagonists as the stern father.
Production creator François-Pierre Couture used all his abundant skills with period costumes, props and period furniture, with digital images projected onto the back of the cavernous stage evoking the romanticism of 19th century Paris.
After a season of small productions at the Lobero and even a drive-through version in Ventura, Opera Santa Barbara has clearly survived and thrived during the pandemic. Bravo!
You might also be interested in...