MLKSB Presents Its Virtual Juneteenth Celebration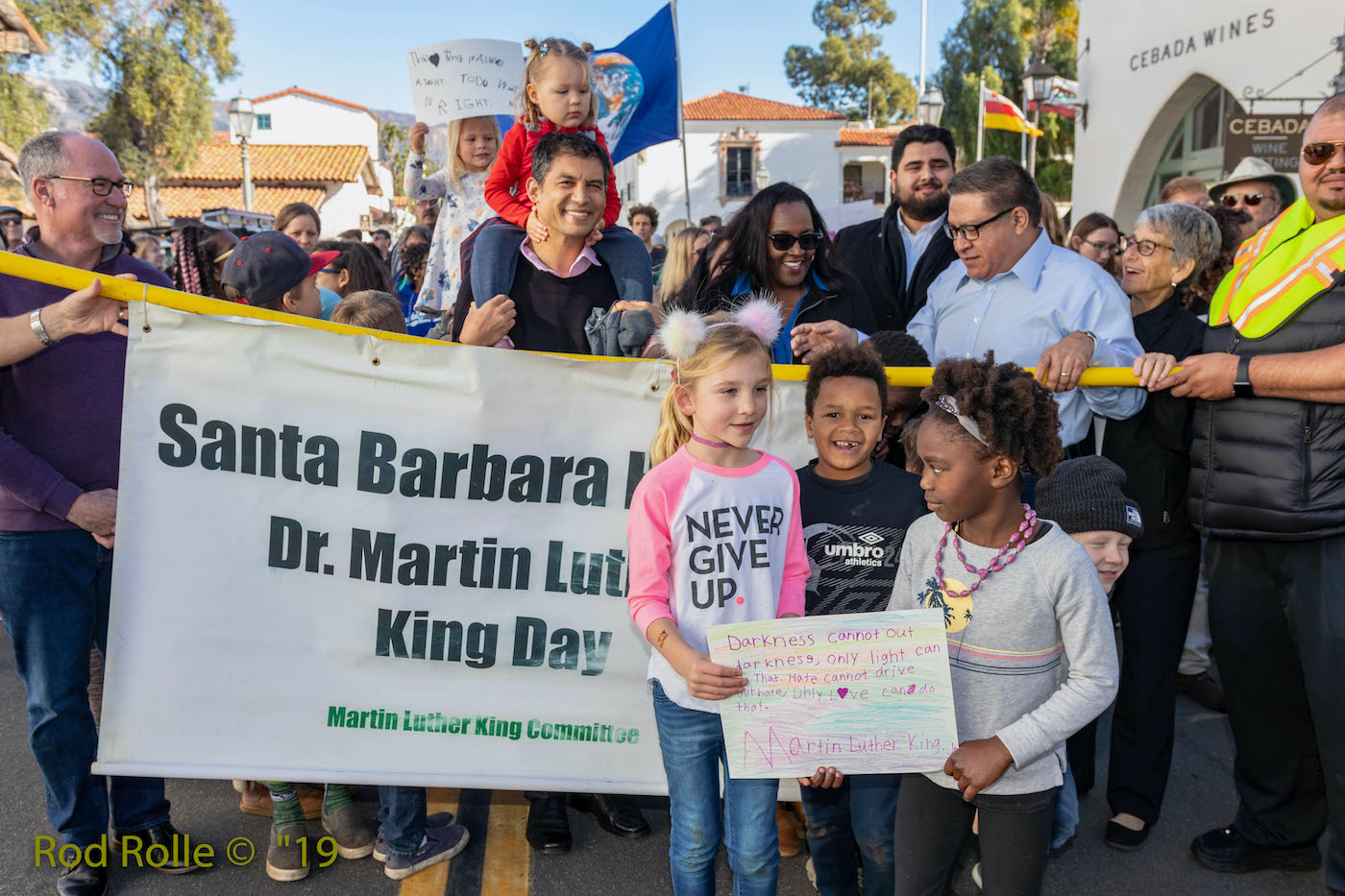 The Martin Luther King, Jr. Santa Barbara Committee (MLKSB) presents its all-new virtual celebratory program during this Juneteenth weekend, June 17 through June 20. This year's theme is based on Dr. King's words from Birmingham, Alabama on April 14, 1963: "We are caught in an inescapable network of mutuality, tied in a single garment of destiny. Whatever affects one directly, affects us all indirectly."
The program will open with "Lift Every Voice and Sing" performed by Miriam Dance. Following this, MLKSB Board President E. onja Brown will deliver her message, with a later keynote speech from Guy R. Walker, President of the Endowment for Youth Community. The program will also feature the community's top Essay and Poetry student awardees who crafted material responding to this year's words from Dr. King.
The virtual celebration is made possible through a partnership with TVSB. Brown commented, "Without the help of TVSB, our outreach into the community would be drastically reduced and missed. Our Board thanks Erik Davis, E.D. at TVSB for making the time… for our award-winning pieces, performers, and keynote address by Mr. Walker, who shares how the theme can be applied in our daily lives." TVSB's Erik Davis adds, "We fill an important need here and we are proud to create this program for the Martin Luther King Jr. Committee of Santa Barbara."
The all-student winners are up on the MLKSB.org website here: mlksb.org/what-we-do/essay-poetry-contest. The virtual celebration will be playing on TVSB's Channel 17 and 71, as well as their YouTube channel at youtube.com/c/TVSantaBarbara.
You might also be interested in...