Case Closed on ETC's Big Season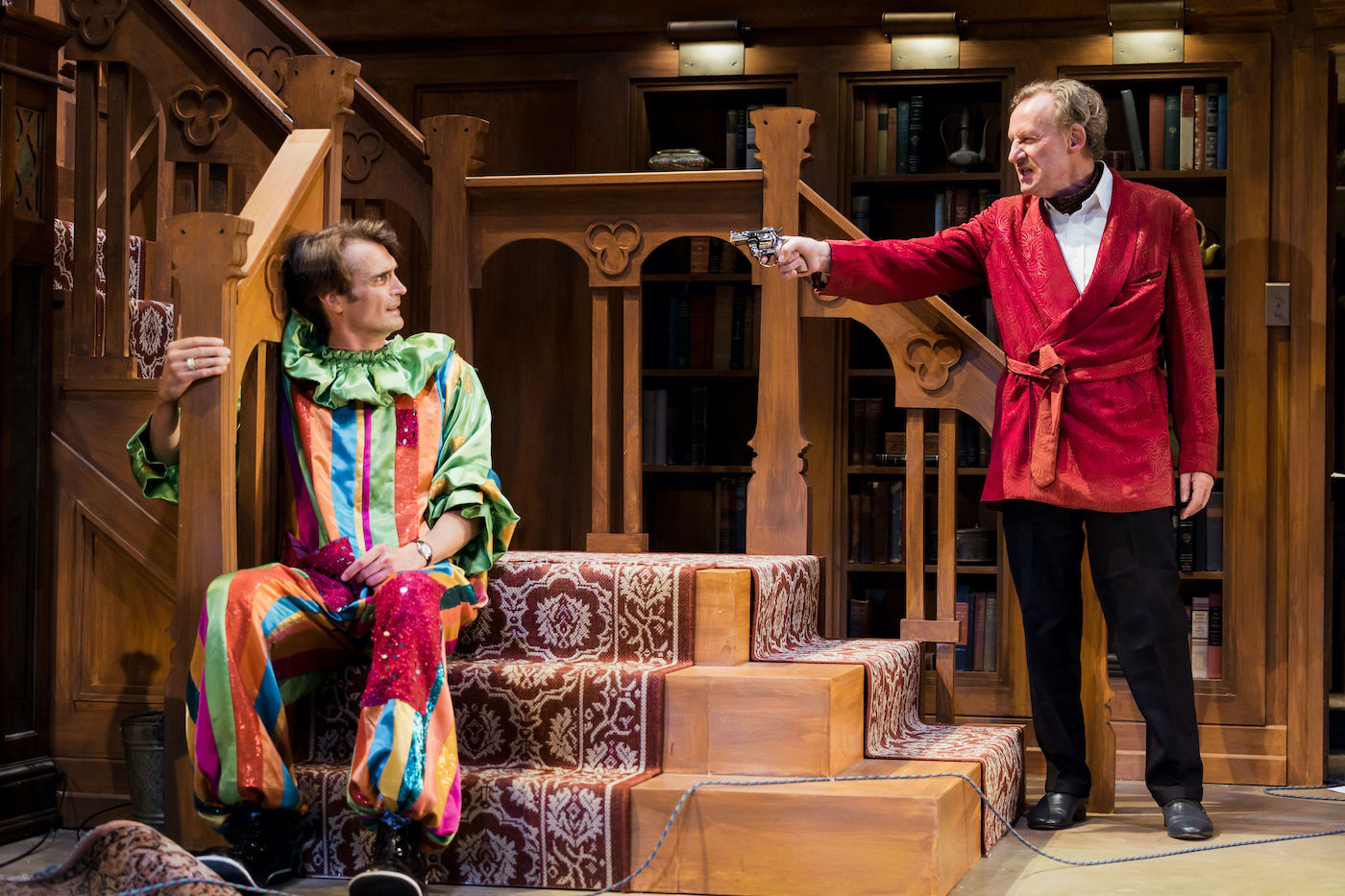 Ensemble Theatre Company has concluded its 42nd season at the New Vic with an absolute cracker!
Anthony Shaffer's Tony Award-winning 1970 play Sleuth, directed by Jenny Sullivan, staged on a magnificent baronial set, is an absolute old-fashioned delight with two perfectly chosen British actors, Daniel Gerroll and Matthew Floyd Miller as the principal characters of a spurned husband and his wife's younger lover, who is persuaded to fake a jewel robbery at the country pad in Wiltshire, home to Stonehenge and Salisbury Cathedral.
The bemused audience, all playing sleuths, is left trying to decipher where Gerroll's imagination as an author ends and reality begins. The production was made into a film starring Laurence Olivier and Michael Caine in 1972, with Caine also starring in a 2007 Kenneth Branagh-directed remake with Jude Law.
ETC's program for next season also promises to be a delight with the rarely performed Carmen Jones, Oscar Hammerstein's Broadway adaptation of Bizet's opera, a hilarious take on A Christmas Carol, the Broadway play The Children, and Seared, a comic story of a Brooklyn eatery that suddenly achieves success and a crisis of identity. Quite the lineup…
You might also be interested in...