Basil's Big Bash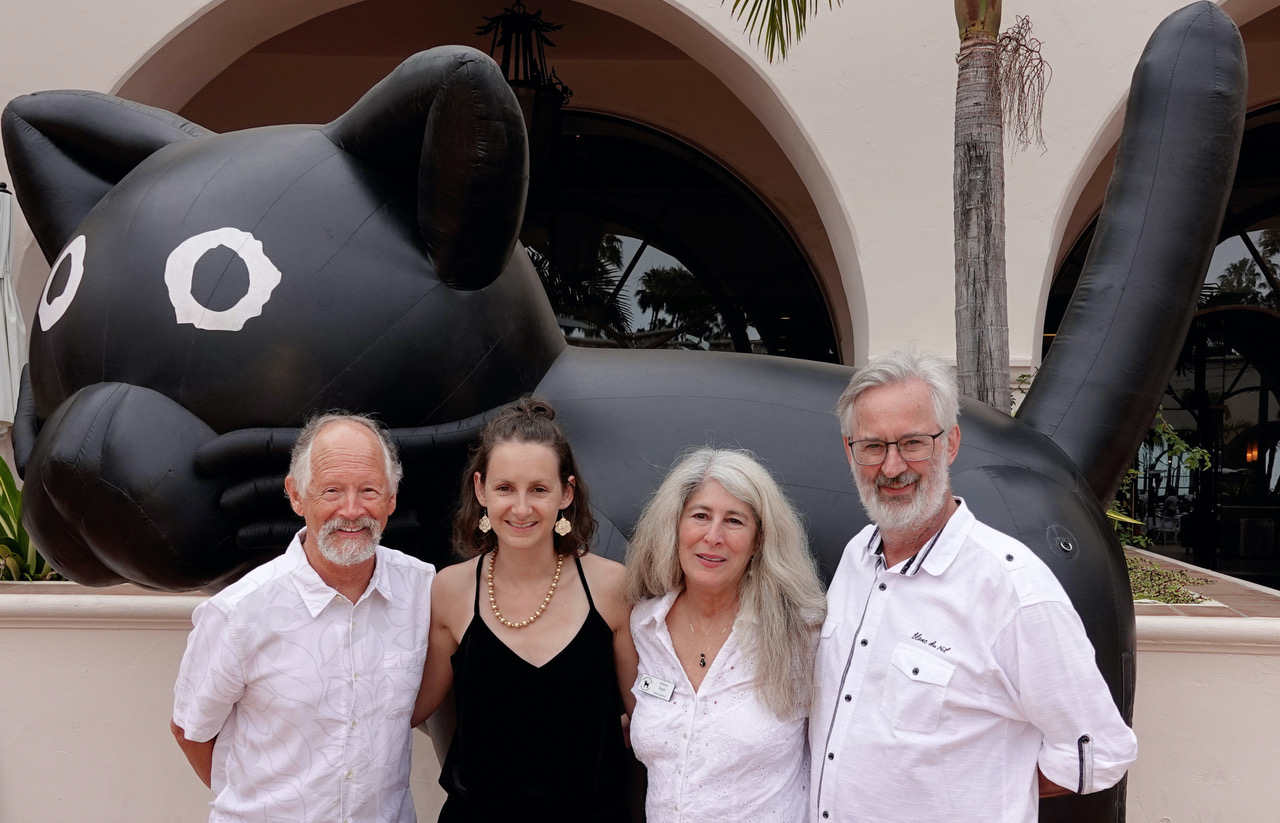 It couldn't have been a more purr-fect evening when ASAP, the Animal Shelter Assistance Program, hosted its eighth annual Basil's Big Bash at the Hilton, with 274 guests helping raise around $100,000 for the 33-year-old feline charity that provides shelter, veterinary care, and adoption facilities for cats in need.
The beachside hostelry's Plaza del Sol menu featured vegan and vegetarian fare with Los Angeles auctioneer Jim Nye selling a custom pet portrait by accomplished watercolorist Ray Hunter, an instant wine cellar featuring dozens of bottles of vino, and a week's stay at the Tremblant ski resort in Quebec, which was snapped up for $4,100.
Among the feline fans turning out for the boffo bash, named after the charity's longtime mascot, were Catherine Remak, Barbara Burger, Das Williams, Oscar Gutierrez, Ralph and Diane Waterhouse, George Konstantinow and Helene Segal, Denise Sanford, and Candice Rogers.
Spring Support from Fund for SB
The Fund for Santa Barbara handed out checks totaling $330,000 at a Spring Community Awards celebration at the Cabrillo Pavilion. Since its founding 42 years ago, the organization has given away more than $8.5 million to worthy recipients, says Marcos Vargas, executive director.
The fund's major annual money raising event, held since 1994, is its Bread & Roses food and wine fest at Elings Park, which will be held in October.
Last week's bash, co-chaired by Rachel Johnson and Feliciano Aguilar, presented $100,000 to spring grantees, including El Centro SB, Freedom 4 Youth, and Santa Barbara County Immigrant Legal Defense Center, and $230,000 to Racial Equity Fund grantees, including Healing Justice Santa Barbara and Gateway Educational Services.
Among the 126 supporters, who were also entertained by guitarist Talitha Blackwell, were Julia Hamilton, Patricia Solorio, Jordan Killebrew, Gregg Hart, Joan Hartmann, and Oscar Gutierrez.
You might also be interested in...