Toasting PATH at Sunstone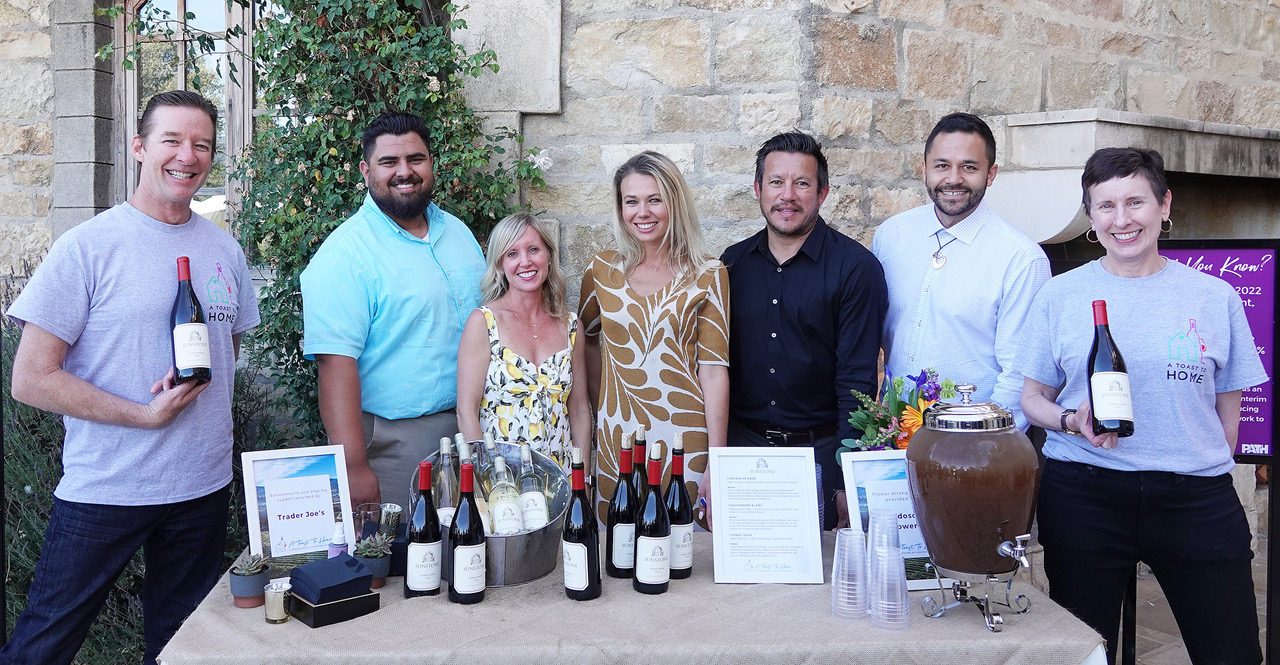 To the charming Sunstone Winery in Santa Ynez for A Toast To Home, a fundraiser for PATH – People Assisting the Homeless – which attracted 150 guests and was expected to raise around $60,000 for the 38-year-old charity that has homeless services in more than 150 cities with more than 60 locations. In 2021-22 PATH helped more than 18,000 people and permanently housed around 1,200 in need.
Dinner, catered by Santa Barbara's Los Altos restaurant, was served in the gardens by the 55-acre wine estate's main house, a Provencal-style home dating back to 1702, which had been shipped in 42 giant containers piece by piece from France and rebuilt in California.
In past years, PATH has had trolley tours of our rarefied enclave, with guests stopping off at various magnificent homes to quaff wine and snaffle canapés along the way, but given the recent pandemic restrictions, chief executive officer Jennifer Hark Dietz said it was decided to have the annual fundraiser at just one locale.
Among the host of supporters, many of whom had been shuttled up by motor coach from our Eden by the Beach, were Dawn Manolakos, Devon Wardlow, Nancy Fiore, Rob Grayson, Sheridan Taphorn, Marcia Sanford, Mike Jordan, Jeff Baker, and Oscar Gutierrez.
You might also be interested in...