Helping Raise a Racquet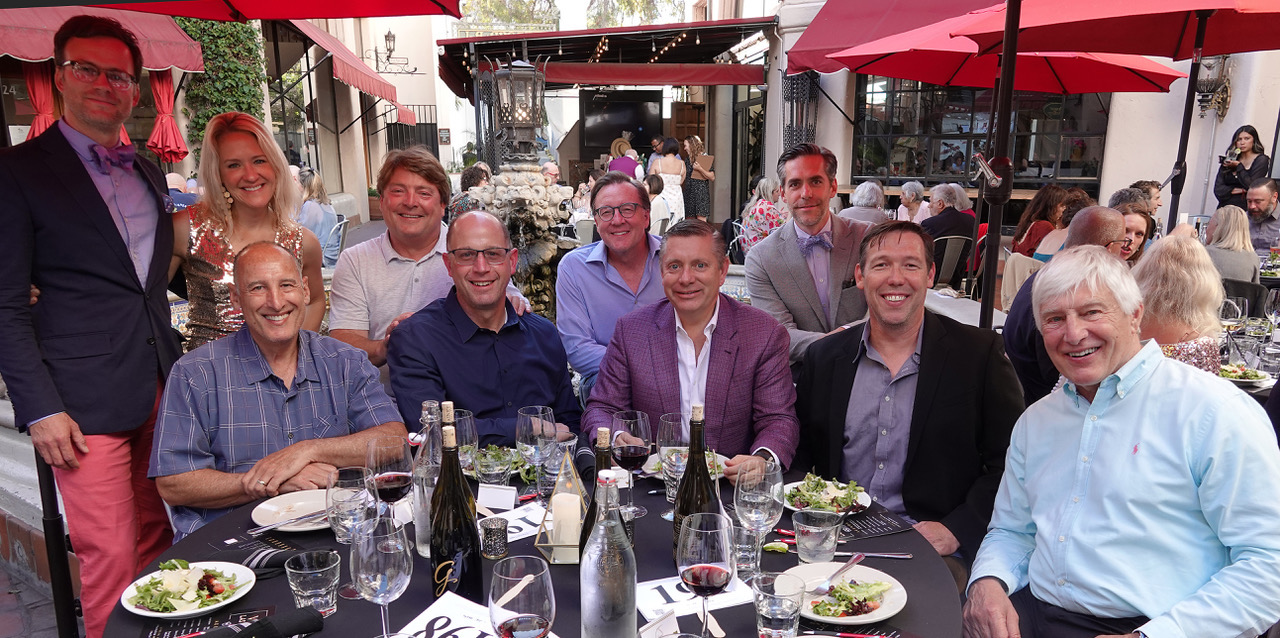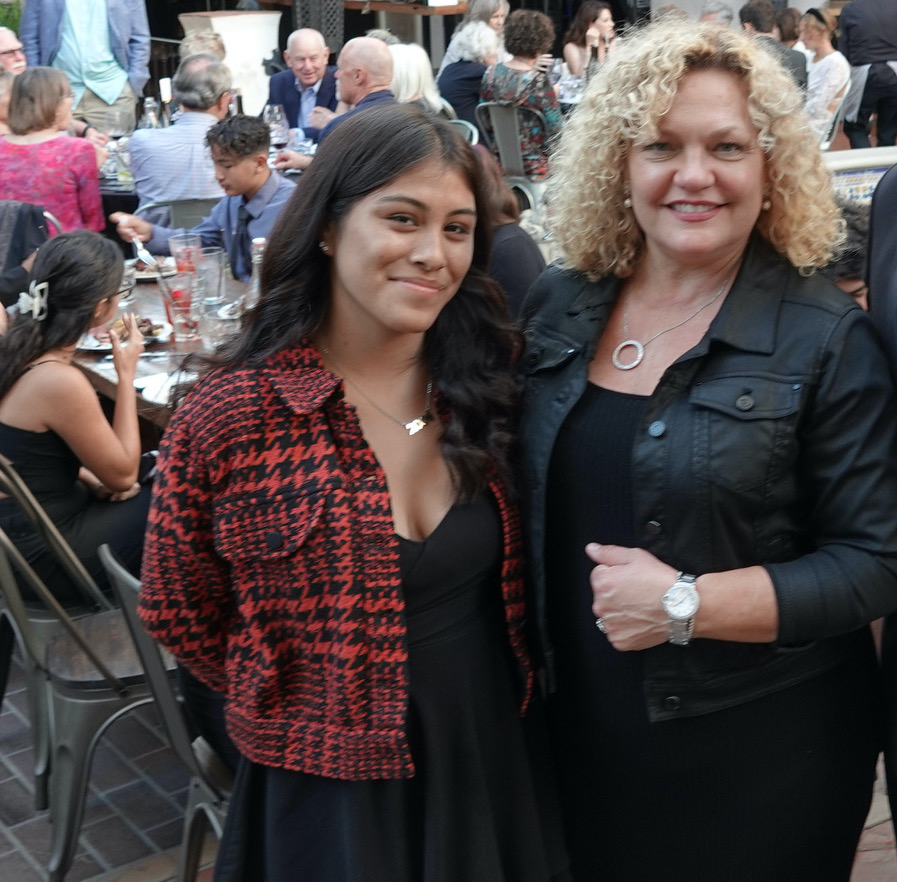 Racketeers were out in force at La Arcada on State Street when the Santa Barbara School of Squash threw a colorful Viva Las Vegas! bash at the Eleven14 Sports Bar with 100 guests raising more than $50,000. But, laments executive director Robert Graham, it is a squash club without any courts given its regular facility, the Santa Barbara Athletic Club, has now turned its two courts into group fitness workout areas.
He is now in negotiations with the Santa Barbara Y, which has ten racquetball courts, to make some of them suitable to play squash on. In the meantime, the school's members, who come from the fifth to twelfth grades, are occupying themselves playing soccer and volleyball.
Graham, who was ranked America's number one squash player, now plans to launch an $8 million capital campaign to buy a Santa Barbara property that will enable the development of six courts as a permanent base for the 17-year-old organization, which helps underserved youth.
The ubiquitous Geoff Green, head honcho of the City College Foundation, emceed the bash, including auctioning off a stay in Puerto Vallarta, Mexico, and a Malaysian Feast and cooking class for four.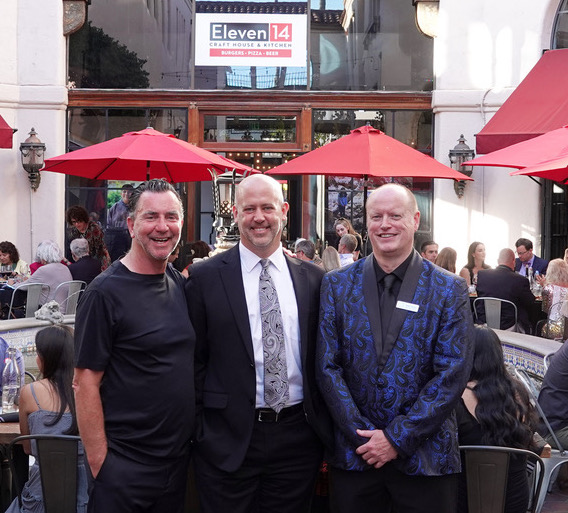 Trademark Dispute
Prince Harry's Invictus charity has lost a trademark battle with an Italian fashion company to use its logo on clothing. The application was made by the Duke and Duchess of Sussex's Invictus Games Foundation, but opposed by the Italian brand Invicta, known for its trendy backpacks. "Such is the face and reputation of Prince Harry, Duke of Sussex, that conceptually Invictus will automatically bring to mind charity, royalty, and all wounded, injured, and sick servicemen and servicewomen," says Andrew Lomas, representing the charity. But Invicta, founded in 1906 and located in Leini, Piemonte, argued successfully the similar logo would confuse people.
Opening Up on Working It Out
Montecito actor Michael J. Fox has shared how his Parkinson's disease has impacted his career. The 60-year-old Canadian admits making a living has become harder since he was diagnosed in 1991 at the age of just 29, he revealed on Mike Birbiglia's Working It Out podcast. Fox says he never struggled with learning his lines when he was younger, as he reminisced about his breakout role on the NBC sitcom Family Ties, which he starred on from 1982 to 1989. Fox says he no longer takes on projects with a lot of lines. "I can't remember five pages of dialogue. I can't do it. So I go to the beach!"
Estate Moves
Do Ellen DeGeneres and actress wife Portia de Rossi ever stop when it comes to dealing in real estate? The tony twosome just purchased a 3,118-square-foot residence for $8.667 million and spent another $5.4 million, an above-ask figure, for a nearby somewhat smaller house. They put the latter right back on the market for $5.995 million. The larger of the Montecito homes, dating to 1925, has three bedrooms and three bathrooms. The secondary property is a cottage dating back to the 1910s.
Platinum Jubilee Celebrations
The popularity of the Montecito-based Duke and Duchess of Sussex is at an all-time low as they flew into London to participate in the Platinum Jubilee celebrations for Prince Harry's grandmother, Queen Elizabeth, last weekend. The research, carried out by YouGov on 1,692 adults last month, asked whether they held a positive or negative opinion on the Sussexi. The results showed Harry's favored score had dropped to -26, which means 32 percent of people polled see him in a positive light compared to 58 percent who think of Prince Charles's grandson negatively.
In a similar poll carried out in mid-March Harry scored -25. Likewise, Meghan's favored score has also dropped from -39 to -42 in the latest survey, with only 23 percent of the public holding a positive outlook on the Duchess of Sussex, while nearly two thirds – 63 percent – have a negative view.
Queen Elizabeth, 96, remains the most popular royal with more than eight in ten Britons holding a positive opinion of the long-reigning monarch, versus just 12 percent who see her negatively, equaling a net score of +69.
In the meantime, the Riven Rock based twosome have renewed their lease on their Frogmore Cottage home, a tiara's toss or two from Windsor Castle. The 17th century property, which was formerly lived in by Queen Victoria's Indian manservant Abdul Karim, known as The Munshi, underwent a $4 million renovation in 2019.
While in London last week with their two children, Archie, 3, and Lilibet Diana, 1, the couple kept a decidedly low profile and were even booed when they attended a service with other members of the Royal Family at St. Paul's Cathedral, which the Queen was unable to attend.
And Harry and Meghan were sat at a considerable distance from older brother Prince William and his wife, Kate, the Duke and Duchess of Cambridge, clearly indicating the continuing schism between the late Princess Diana's children.
Ganna Walska in Portrait
While our botanical paradise Lotusland is celebrating the issue of its Rizzoli 288-page coffee table tome Lotusland: Eccentric Garden Paradise, memories have been evoked of another related book published in 2019. Ganna Walska: Portrait of an Era, a 180-page work on the Polish opera singer, who died in 1984 and made the 37-acre estate one of the world's critically acclaimed gardens, was written by Hania Tallmadge, her niece who lived on the estate and died in January.
Los Angeles critic Leonne Lewis on her website Miroirs-CA describes the work as "scrumptious" as it recounts Walska's glamorous life, particularly in the '20s and '30s. The international singer, who had six husbands including a baron, an eccentric inventor, and a yoga master, even had a namesake perfume and eau de cologne sold at Saks Fifth Avenue. If you couldn't meet her, you could at least smell her essence!
Among her myriad homes, Walska had a townhouse in Paris, a chateau near Versailles, and owned the Theatre des Champs Elysees on the achingly trendy Avenue Montaigne, near jewelers Harry Winston and the luxurious hostelry, the Hôtel Plaza Athénée. When I was last in the City of Light, I saw Welsh singer Shirley Bassey perform there.
Walska also had a penchant for Cartier jewelry, one prized bracelet was made of 686 magnificent diamonds, and haute couture. Her debut at New York's Carnegie Hall was sold-out and she also appeared at the White House singing for President Calvin Coolidge. It was in 1941 she bought Cuesta Linda, initially as a retreat for Tibetan monks, before turning it into the magnificent botanical garden we have now with 3,400 varieties of trees and plants. An extraordinary character with a great deal of foresight…
Centennial Angel
Actress Cameron Diaz, Montecito's newest celebrity resident, wants to live to 110! Proudly declaring her family is from "sturdy stock," the Charlie's Angels star says she's "excited" by the aging process to beat her century by continuing to follow a healthy and active lifestyle, although she has 50 to 60 years to go. Diaz, 49, says taking time out to recover from an Achilles tendon injury made her realize to listen to her body as she has gotten older, she told fellow resident Gwyneth Paltrow's Goop website.
Excited to be Expecting
Santa Barbara reality TV star Heidi Montag is expecting her second child with Spencer Pratt. The 36-year-old The Hills participant tells Us Weekly the baby is due in December. The couple already have a son, Gunner, age 4. "I couldn't be more excited," says Montag. "Myself, Gunner, or Spencer."
Sightings
Ellen DeGeneres and Portia de Rossi in Marrakech, Morocco… Larry David in St. Tropez officiating at the wedding of Hollywood talent agency mogul Ari Emanuel and designer Sarah Staudinger… Actress Jessica Alba at the Rosewood Miramar.
Pip! Pip! Be safe, wear a mask when required, and get vaccinated.
You might also be interested in...