Conference Offers Leadership Lessons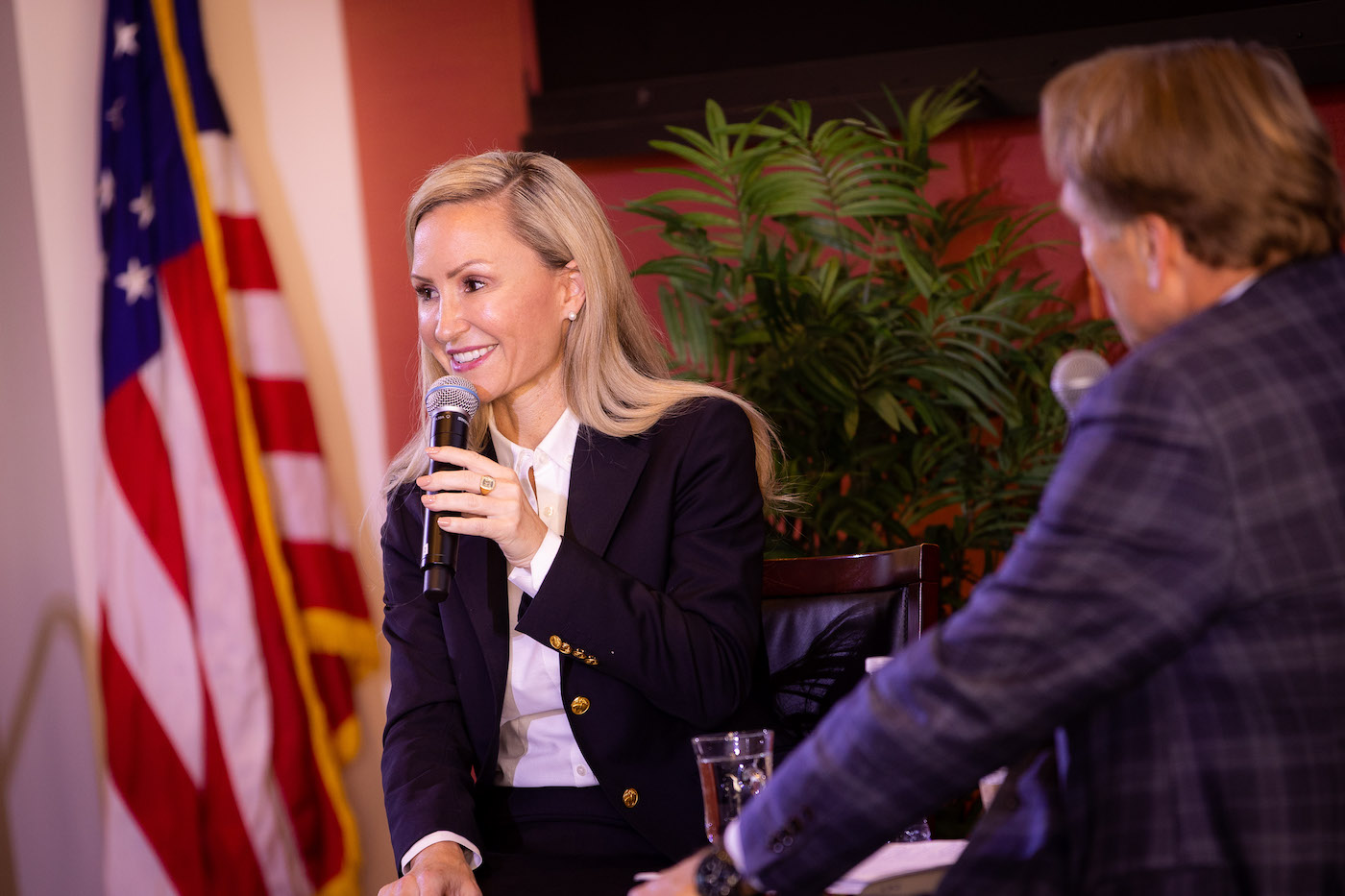 Westmont's eighth annual Lead Where You Stand conference featured a trove of inspirational speakers who challenged the crowd and offered practical experience and guidance for their own lives June 1-3 at the college's Global Leadership Center.
Robert Putnam and Shaylyn Romney Garrett detailed how America has reached historic levels of political polarization, economic inequality, social isolation, and cultural self-centeredness. Their talk, "Where We Are, How We Got Here, and What Will Bring Us Back," included graphs of multiple barometers that reflect how eerily similar our state of polarization resembles 1860-65, just before and during the Civil War.
"The trend of increasing polarization has been going on for 50-60 years," Putnam said. "In addition, America is also extremely unequal economically, and the gap between educated and uneducated is growing day by day. Never in American history has the distribution of income, the gap between rich and poor, been as great as now. And America is more socially isolated and Americans are lonelier than we have ever been."
Romney Garrett identified important lessons to learn from this 125-year history to help get the country out of the current mess. Her research revealed that our situation most closely resembles the Gilded Age (1870 to 1900), followed by the Progressive Movement. During Theodore Roosevelt's presidency, this social, political and cultural movement swept the nation with the idea of recapturing American's promise. "Historians have called it so diverse it was barely coherent – a bipartisan movement that included immigrants and capitalists, labor activists and women, housewives and career politicians, Black Americans and White Americans, and almost everyone in between," she said. "The shared morality that we need is a morality of believing that we are all in this together and that we owe something to one another and to members of the same society. We are talking golden rule stuff here."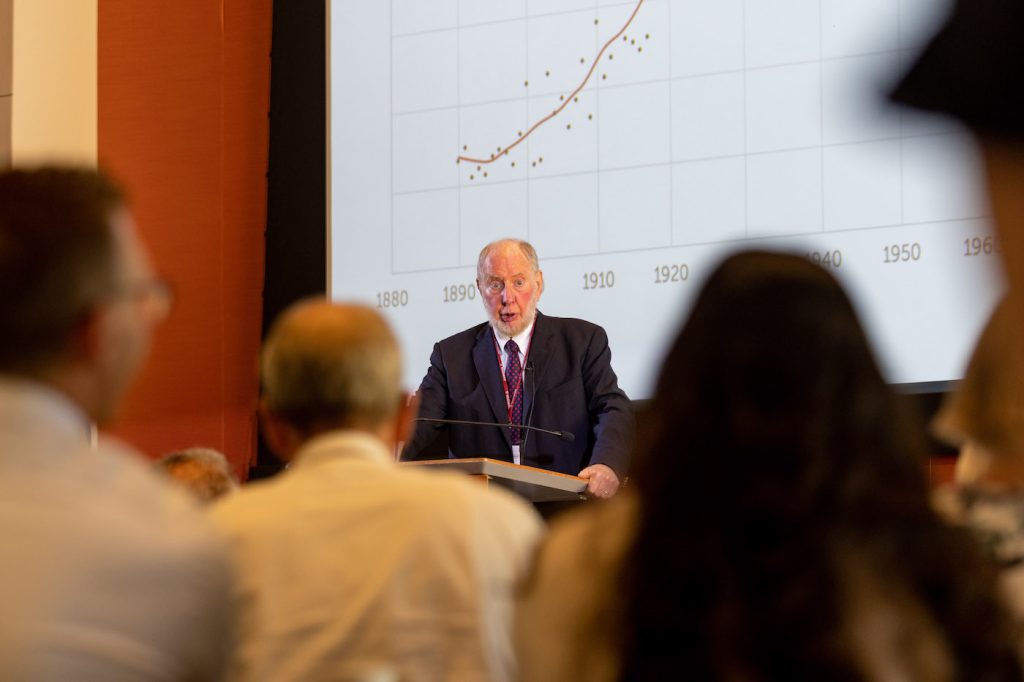 Dr. Charity Dean, former Santa Barbara County public health officer and assistant director of the California Department of Public Health, overcame an impoverished upbringing to become a central figure in America's strategy and response to the COVID-19 pandemic. Dean, the main subject in Michael Lewis' book The Premonition, explained her concerns about our community and approach to public health. "One of the things I love about the United States of America is we were founded with this streak of rebellion – we are a bunch of rebel fighters, who stood up for what we believe in," she said. "That rebel streak runs through us – it's in the DNA of our democracy. Now, here's the challenge: How do we harness that in the right direction? What I saw happen during COVID I would describe as the rebellious streak of American citizens going in the wrong direction. But I also saw the human nature of what I had dealt with as a local and state health officer: Most people want to do the right thing. Most people will take care of each other if they know what to do, and in those moments they need to be led."
CEO and Co-Founder of the Public Health Company, Dean says it doesn't take a premonition to see what's coming. "The world has changed because of global travel, globalization, urbanization and climate change, and human-zoonotic interface," she said. "We now live in a world where the threats are trifectas or superfectas of disease, infrastructure, politics, climate change, and human behavior. So the kinds of threats have sped up, they've increased in intensity, and we need a new kind of capability to meet that new kind of threat."
Westmont President Gayle D. Beebe, who is finishing a new book, Crucibles that Shape Us: Meditations on Life, Leadership and Human Longing, shared several critical leadership principles only gained through often extreme and challenging experiences. "The crucibles that shape us include crises that refine our character and call forth our best effort," he said. "They test our capacity to adapt and change and invite us to find new solutions to vexing problems to reach a successful and enduring outcome."
On June 2, the conference featured several talks with David Brooks, New York Times columnist and author, who talked about building bonds of trust in a fragile and polarized world. Other speakers included Marcus "Goodie" Goodloe, Erin Meyer, Lynn Aldrich, Dane Howard, Jon Walker, and Reed Sheard.
You might also be interested in...