The Locals Helping Ukraine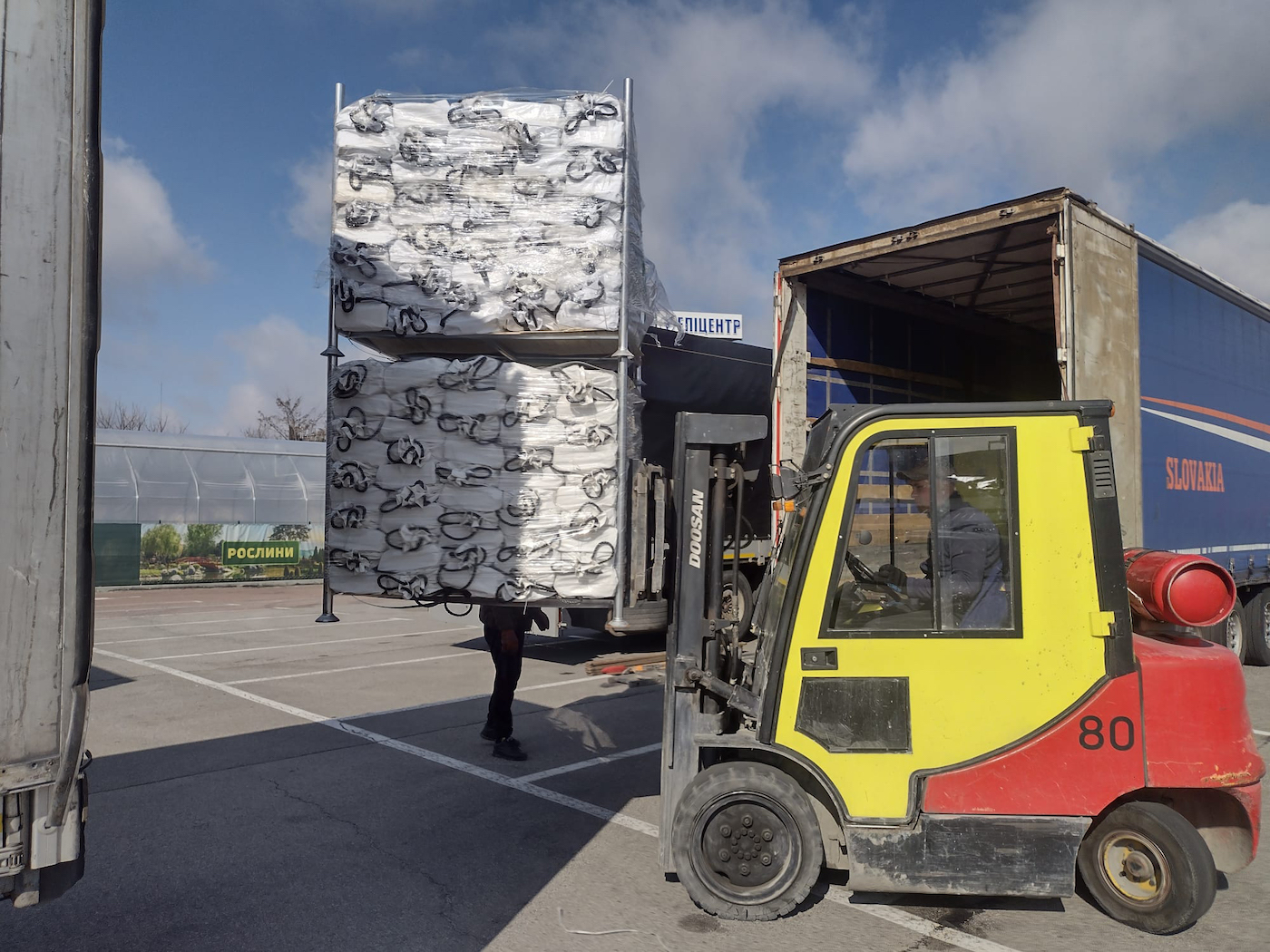 While Ukraine can seem very far away and hard to help from here, these are some stories of local organizations and people that are helping Ukrainians both close by and afar. 
ShelterBox USA
For years ShelterBox USA has been helping communities in crisis around the world, even being nominated for a Nobel Peace Prize in both 2019 and 2018. I recently spoke with ShelterBox USA President Kerri Murray on the phone about their work in Ukraine and visited their offices that have been donated to them nearby on the QAD campus.
"Just generally, when you look at what what's been happening within Ukraine, you see this massive displacement of people," says Murray. At the time of the interview last week, the displaced citizens of Ukraine are a momentous humanitarian crisis with the numbers only growing. "Right now, it's over eight million people that have been displaced internally within Ukraine and it's approaching six million people that have been displaced externally, who are now refugees in the neighboring countries," she stated. With a population just above 44 million, this represents a significant part of its citizens.
Normally ShelterBox focuses on natural disasters and "long, protracted conflict situations" in places like Syria and Yemen. As Murray mentions, "At ShelterBox, we focus on the provision of emergency shelter and essential supplies, basically to help keep you alive and sustain your life when you've been displaced by a crisis."
ShelterBox is "always boots on the ground" and they mobilized as soon as the fighting started on February 24. The organization initially sent teams into Poland where Murray was part of the first team there. In normal situations, they will do an extended assessment of needs but wanted to send support quickly and have since begun large distribution of supplies. As with any situation they approach, the program and supplies sent are customized to fit what is needed most in an area.
In Ukraine, their assessment has resulted in three main programs that respond to the needs of Ukrainians. The first is the distribution of thousands of mattresses to evacuation and collective centers like churches and schools – anywhere people are sheltering. This is helping citizens fleeing Eastern and Northern Ukraine to Lviv in Western Ukraine. Their second program is focused on eastern and central Ukraine in places like Kiev. Here they are helping supply shelter kits containing tools, tarps, and other materials to help temporary shelter in place, along with basic supplies like solar lights, thermal blankets, hygiene kits, and water containers.
In addition to that, ShelterBox wanted to do something to help refugees that are fleeing to other countries. Their focus is on Moldova, one of the poorest countries in Europe with an "average wage of $6,000 a year." Displaced refugees have been fleeing in and now make over 20% of their 2.6 million population. Although Murray mentions that they have been excellent hosts, sharing what they have and taking people into their home, often on a prolonged basis. Since this country is being greatly affected by the Ukrainian crisis, ShelterBox have been distributing hygiene kits and other basics. They have also established a multipurpose cash assistance, a small stipend to help with food, prescriptions, health care needs, and other essentials.
At their offices, I walked around stacks of supplies, looking at the different items they contain. As part of the UN Cluster System, focusing on shelter, they partner with other organizations to arrange distribution and establish systems. Everything from the tents and supply kits are also done with partners and go through reiterations to perfect their design. Other locals and organizations have stepped up to show their support with Yardi donating $100,000 early on in their response to Ukraine. ShelterBox may be boots on the ground but helping Ukraine is a true collaborative effort. Visit shelterboxusa.org for more information and to help.
Dunn School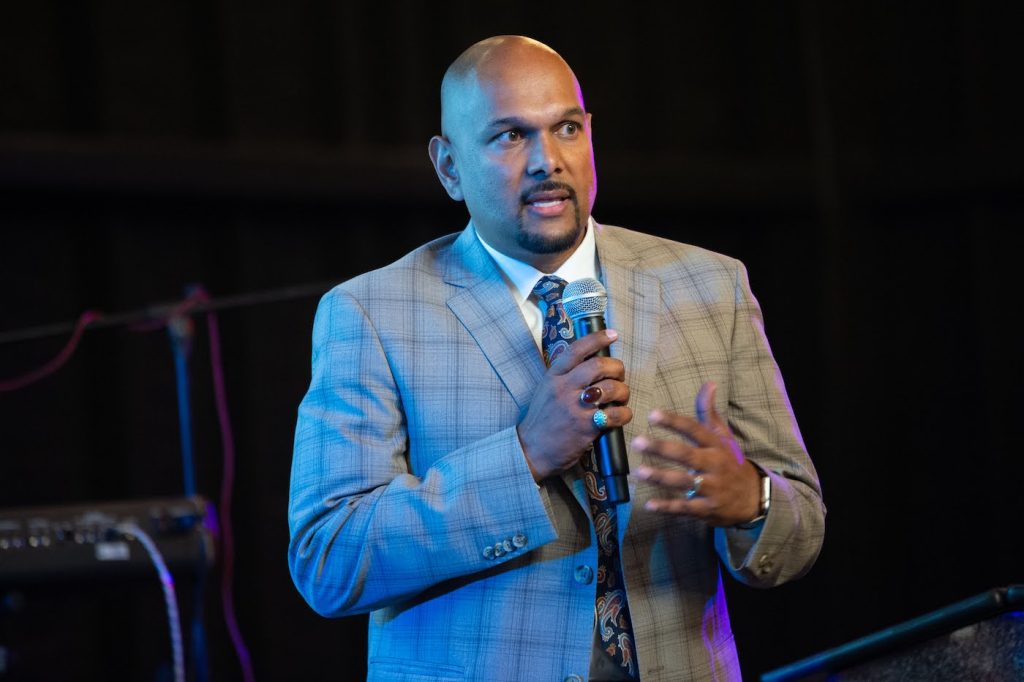 When the Ukrainian crisis began, it wasn't the initial intention of Dunn School to begin helping Ukrainian students as a whole. Immediately, they just wanted to help the one Ukrainian student they currently had, who no longer had the means to support themselves, and whose family had to leave Ukraine with the father fighting in the war. They had already proportioned the financial aid for the next year, so they wanted to raise the funds. They were able to successfully raise the funds and the student's mom was somewhat of a celebrity figure in Ukraine. She wanted to speak about the situation and when the press hit, other Ukrainian students began to contact them. Dunn is a school with limited space, but they wanted to help and began an application process to narrow down possible students. Through their search, they focused on two brothers and another young boy.
When they spoke with the young boy over a shaky Zoom call in his grandmother's cellar with bombs viscerally going off in the background, they asked him a standard question: "What would you do with your education?" His answer floored everyone and became the inspiring words Dunn Head of School Kalyan Balaven quoted when he stood up during Dunn's annual gala to give an impassioned speech about these students they want to help.
The boy's response: "I want to come to the United States to learn the skills I need to come back and rebuild the Ukraine I remember." Balaven's speech motivated the crowd and they successfully funded all four students. However, after this they received a fifth application from a student that would have been one of their first choices of any application from any country – a straight 'A' student, speaks four languages, multi-talented, and wants to be an actress. She's in Turkey now and they are currently working to raise the $70,000 to fund her year at Dunn. They have since raised over $10,000 and are looking to raise the rest for her visa fees, tuition, travel, and other expenses.
With so many Ukrainians in need, it may not seem that impactful to help just one, but they may be the one that goes back and helps rebuild. Any excess funds will go towards other applicants as they have a line of students they would like to help. Visit dunnschool.org/Ukraine or call (805) 686-0627 to make a donation. 
United Women for Ukraine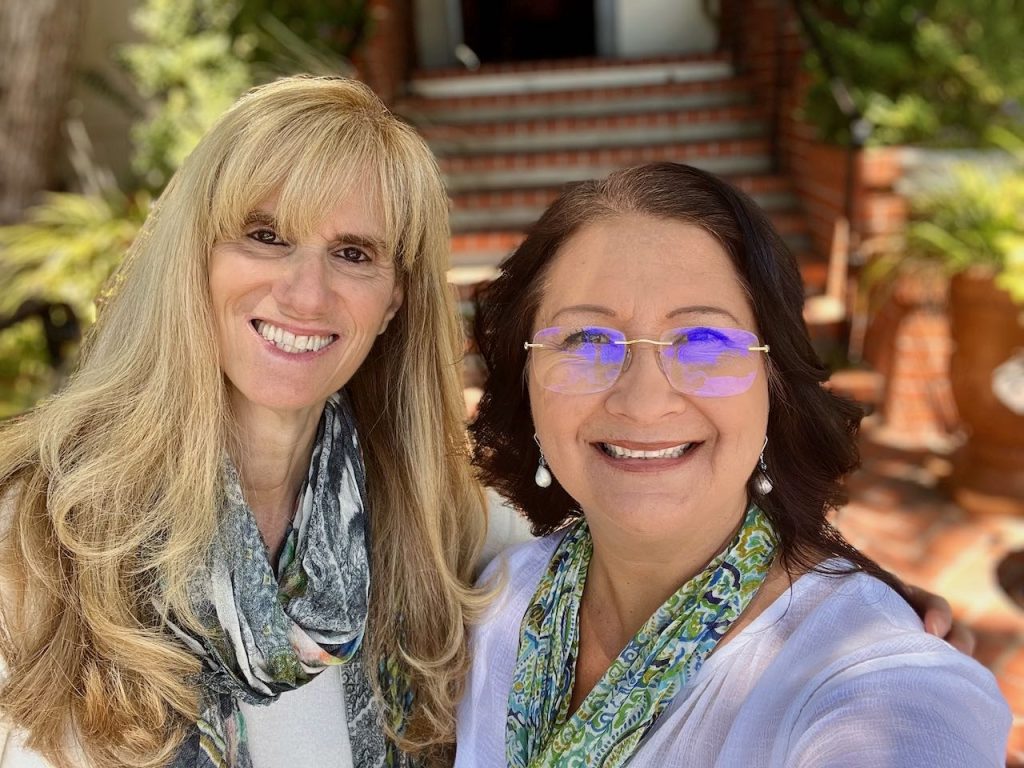 A Ukrainian fundraising event, Unite in Solidarity with Ukraine, was held on May 24 at the University Club. It was organized by Cindy Feinberg and Monica Lenches, who were inspired by the images of women and seniors picking up arms in Ukraine. Lenches just wept when she first saw what was happening and was brought back to her parents' Hungarian roots and their similar fleeing of the Soviets. Both Feinberg and Lenches had a background in organizing events and wanted to do something quickly, forming the United Women for Ukraine – a self-described "ad-hoc collective of women and women-led businesses, organizations, and friends." Their goal was to raise $50,000 between ticket sales, fundraising at the event, and donations through the site, with the group raising $10,000 before the event even occurred. Unite in Solidarity was a cross-cultural event with a Ukrainian art show and performance by local Ukrainian pianist Miroslava Kisilevitch. They had the event underwritten so that almost every dollar (93%) donated would go to Direct Relief for their Ukrainian efforts. The online donation link will be open for a week or two following the event. Visit solidaritywithukrainesb.info for more information or to make a donation.  
You might also be interested in...