Cold Spring Groundbreaking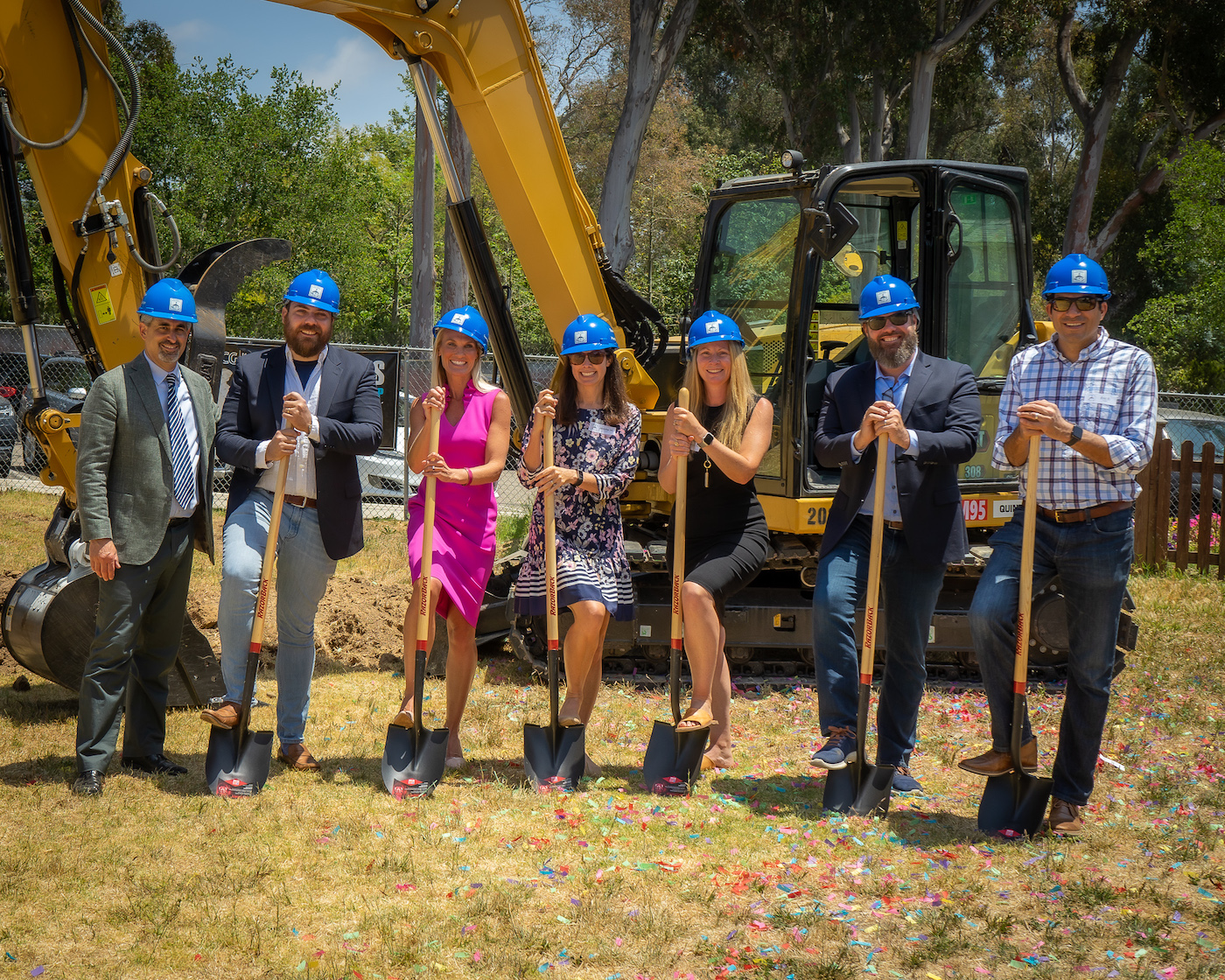 Last week the Cold Spring School District celebrated its building project with an enthusiastic groundbreaking ceremony. "It brings me great joy to see the hard work and dedication from the past and current Board and Administration finally come to fruition. It has taken the District sixteen years to get to this point," said superintendent Dr. Amy Alzina, adding that a facilities strategic plan was created in 2006.
Dr. Alzina opened the groundbreaking ceremony with an all-school assembly open to parents and to the public. She thanked the current school board members, president Michael Marino, vice president Jennifer Miller, board clerk Eric Schiller, and board members Trevor Pattison and Gabrielle Hass for their support. She also thanked Parent Club President Zoe Copus, Foundation president Holly Kane, and the Building Bright Futures Chair Melissa McCann, for their leadership and fundraising efforts for the building.
The project will be built in two phases, beginning with two classrooms in Phase 1 followed by a third classroom and administration/office area in Phase 2. The new, minimalistic classrooms will be built next to the two portable classrooms near the entrance to the school; the new building will not replace the portables, yet. The Phase 1 classrooms will be utilized by STEAM and Art classes, so the traditional, expansive build-out for a full-time classroom will not be necessary. The rooms will feel industrial, similar to a garage or workshop. The project also includes a much-needed boys and girls bathroom that will be available to the community on weekends. Phase 2 of the project will include one additional classroom, plus administrative offices, becoming the entrance to campus as desired in the school's master plan. This will allow the library to expand into the current office space. The second phase of the project will be built where the portable classrooms are currently; it's likely the second phase will require a bond measure. Phase 1 of the project is estimated to cost $1.6M, paid in part by reserves and fundraising.
The Cold Spring School Chorus sang a few songs before the District's Facilities Task Force members were thanked. Yuri Calderon, the Chief Business Officer, introduced the architectural firm 19six Architects and architect Rachel Strange, a Cold Spring Alumni. 19six is also the same architectural firm that designed the original 1927 Cold Spring School buildings.
Justin Boe, the project supervisor, assisted board president Marino and his kindergarten son, Benji Marino, with the first dig using an excavator. Board vice president Miller and Jake Miller, third grade student, were the next to break ground.
For more information, visit coldspringschool.net.
You might also be interested in...