Zander Meyer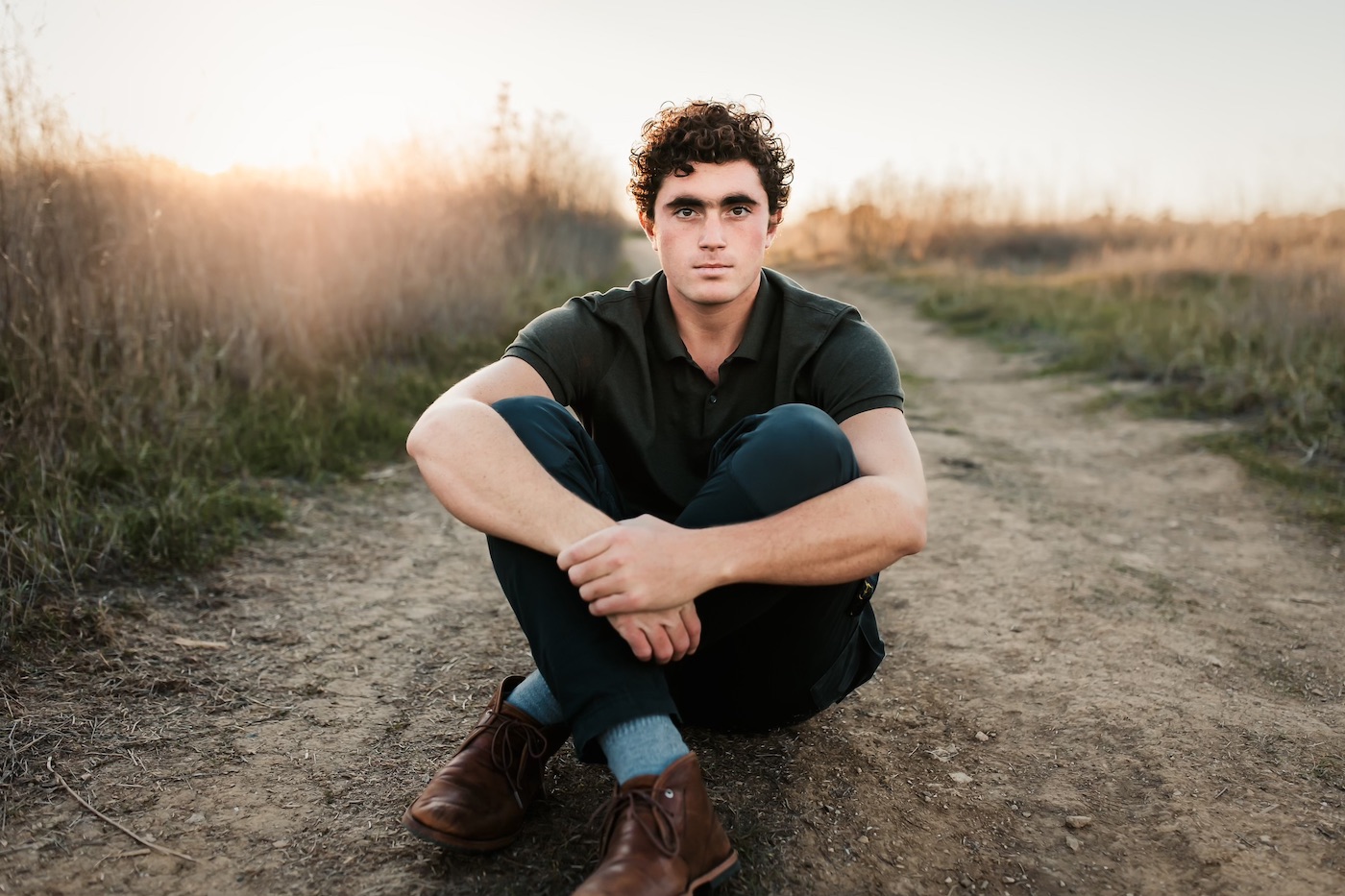 It was easy to get swept up in the liminal space of lockdown. Who can appreciate this more than the high school students who were asked to pivot from hour-to-hour classes to the vacuum of a stay-at-home education? With this country's competitive college admissions space, our high school students are masters of the micro-scheduled and overstructured. So, what's a young person to do when their routine is disrupted? If you're Zander Meyer, you wait on a very important delivery. 
A polite and thoughtful young man, Zander Meyer is your ideal college candidate. A mind for history and business, a weighted GPA of 4.7, and an ability to tread water longer than most of us can run on a treadmill are just a few of Zander's resumé items. And while staving off high school burnout is an important part of the student journey, here I do literally mean treading water. Zander is something of a water guy.
Zander started playing water polo at just 10 years old. He had tried land sports, with mixed success. "I don't belong on land," says Zander. "I grew 15 inches in three years. I couldn't keep up with my legs and feet."
A fast-growing kid, Zander quickly found his place on a club water polo team. And as an increasingly powerful asset to the team, Zander's coaches soon moved him to compete against older, more experienced players, where Zander was pushed to excel beyond his age. A deadly athlete and a competitive student – Zander was on a direct path to college water polo. But when the COVID-19 pandemic hit, water polo was suspended until further notice. As a high contact sport, not to mention a water sport, social distancing and N-95 masks were not an option. And Zander's chance to show college coaches all of which he is capable of was devastated.
For a while, it looked like seven years of Zander's hard work had evaporated. That was until a special package arrived at his doorstep: a rowing machine.
Zander didn't have much experience with rowing, but Zander's mother had experience with her son. She knew that while the pandemic had limited Zander's access to water polo, Zander was limited neither on positivity nor determination. She ordered the rowing machine, knowing it could let Zander continue his love for the water from land. After all, Zander had enjoyed canoeing with his friend Alex at their rigorous wilderness summer camp. But experience in a canoe is a far cry from the hours of practice needed to learn the tight synchronicity and laser focus that characterizes rowing, so Zander made a decision.
"I knew that Alex had been rowing for a couple of years. I ended up FaceTiming him and asking if he wanted to hop on the rowing machine with me. Throughout 2020, we actually ended up doing over 100 workouts together. We wanted to get as fit as we could and really make the most of the time we had off."
When lockdown restrictions finally eased, in-person rowing was restored, but water polo was not. It was time for Zander to see if he had a shot at this new path to success. Zander had to conquer the gold standard of rowing: the 2k row.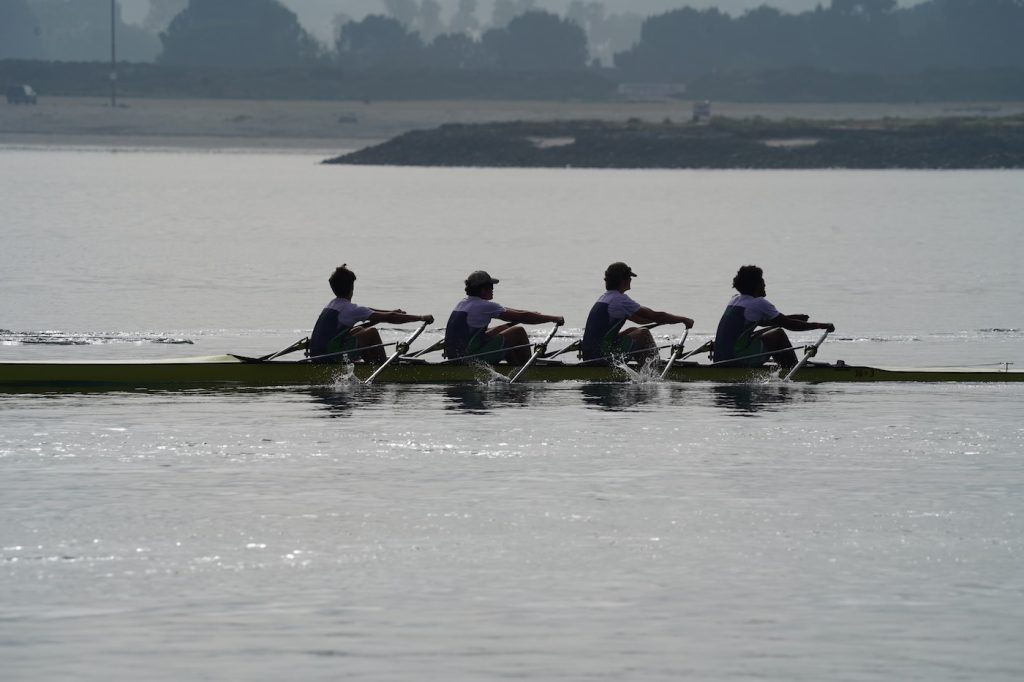 His first time during virtual regionals, Zander pulled a 6 minute and 51 second time on the two kilometer stretch. By his next 2k, after training in the fall, Zander had cut his time by a whole 18 seconds, with a new time of 6 minutes and 33 seconds. He knew he could get his time down, but for now it was at least enough to start thinking about colleges. With a couple dream schools in mind, Zander uploaded his student profile to an athletics recruiting website with his time for the 2k row.
When he opened his email the next day, a letter of interest was waiting for him from Yale University. "I was shocked. I didn't realize I had gotten the scores to get that sort of attention."
The following day, Zander opened his computer to find yet another email, this time from Princeton. He was ecstatic and waited impatiently for his parents to return home, so he could show them: he was getting scouted for the Yale and the Princeton rowing team! But when his parents arrived home and everyone had huddled around the laptop, Zander's inbox looked different to how he had left it. Sitting in his inbox was not only an email from the rowing coaches at Yale and Princeton but also the University of California, Berkeley. At this point, Zander had only been rowing for nine months. But with the attention he was getting, he knew it was time to start touring schools and introducing himself.
The next few months were consumed with college touring. Zander had a difficult decision to make. Berkeley was a frontrunner. Not only were they close to home, Berkeley had consistently produced the most competitive rowing teams in the country. On the other hand, Cornell had the prestigious academic environment he had looked forward to joining. Ultimately, however, Columbia University won Zander's heart.
"It was just a gut feeling, I think. I knew when I stepped onto campus. I thought because it was in New York it might be too busy or loud, but Columbia feels different, away from the rest of the city."
Zander cites not only the academic rigor but also the diversity of courses at Columbia University as an important part of his decision. While he had known that he wanted to study business, Zander is now considering a double major in business management and psychology because of the first-class courses offered at Columbia. But most importantly, Zander, a true Colorado-to-California transplant, says the idea of moving to a state that has seasons appeals to him.
If you ask him what this experience means, Zander will tell you that his journey from a growing kid in water polo to an ivy league athlete is all about finding motivation. We don't always start with the cards we end up playing, and that is okay. Being flexible, waking up, and finding the motivation: these are the things that count.
You might also be interested in...