Six New Dining Options to Try This Summer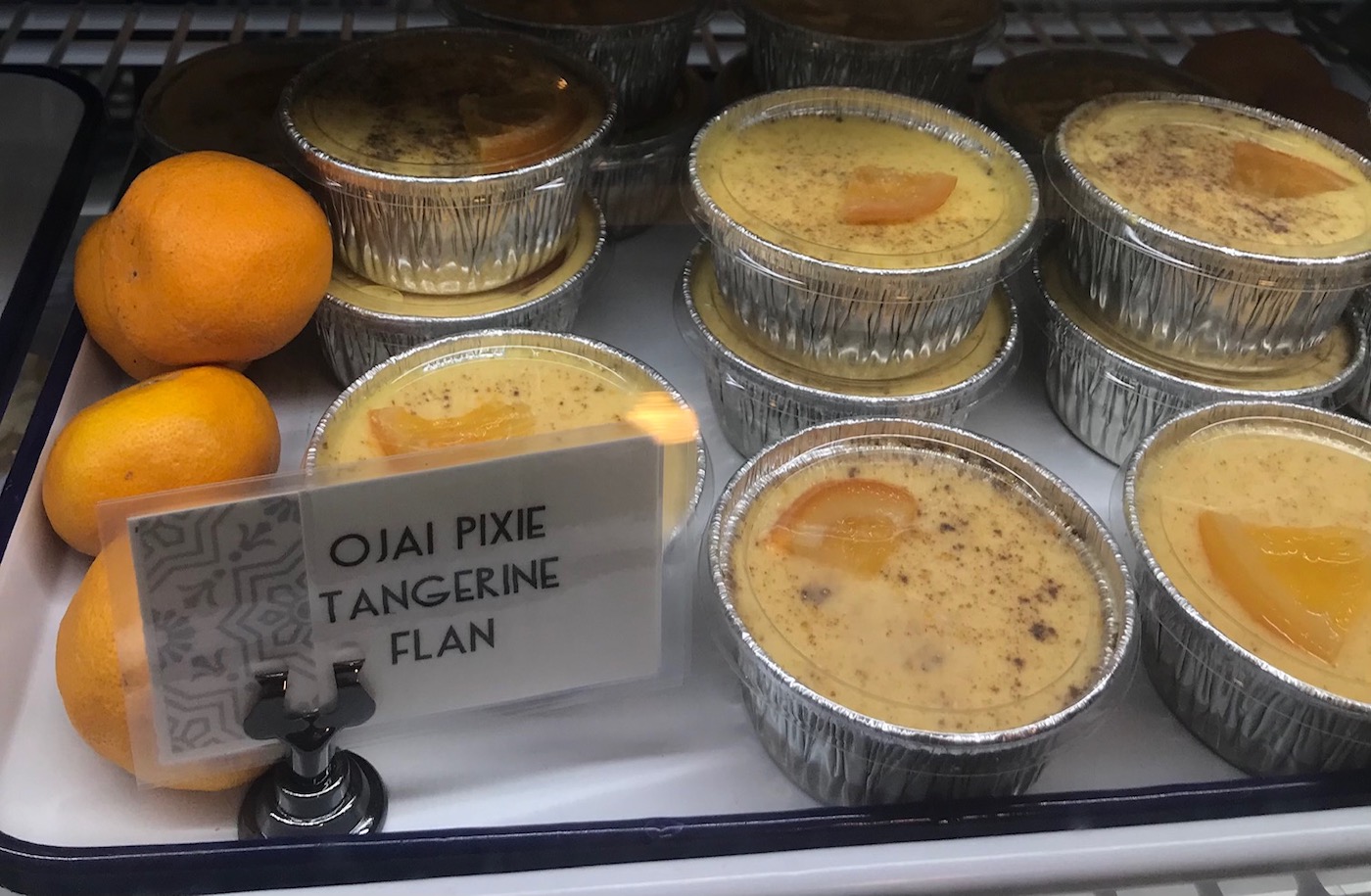 If you're planning to venture out in town this summer, start a list of some of the new eateries you'd like to visit during your al fresco culinary adventures. From Mexican-inspired bites and beverages to Nashville-style fried chicken, Santa Barbara has some exciting new eateries on its culinary scene. Santa Barbara Public Market has added a handful of creative and delicious new dining options to tempt your palate.
Little Heart Cafecito
The drink menu at this cafe counter in the Public Market is reminiscent of a roadside cafe my husband and I visited on our way to the Frida Kahlo Museum in Coyoacán. The coffee drinks here are authentic and inventive, with modern twists on Mexican flavors such as the Dirty Horchata ($5.50) with a shot of espresso; Spiced Mocha ($5.50), a mix of Mexican chocolate, guajillo, cayenne, Himalayan salt, and vanilla bean; and the Agave Latte ($5.25) made with agave nectar and vanilla. If you're hungry, try the El Tejano taco ($3.95) with farmers market eggs, bacon, potatoes and melted cheese wrapped in a handmade corn or flour tortilla. Dessert-wise, the coconut tres leches cake ($8.50) and Ojai Pixie Tangerine Flan ($5.95) are simply divine. (805) 845-0282, Corazoncocinasb.com/little-heart
Shalhoob's @ the Market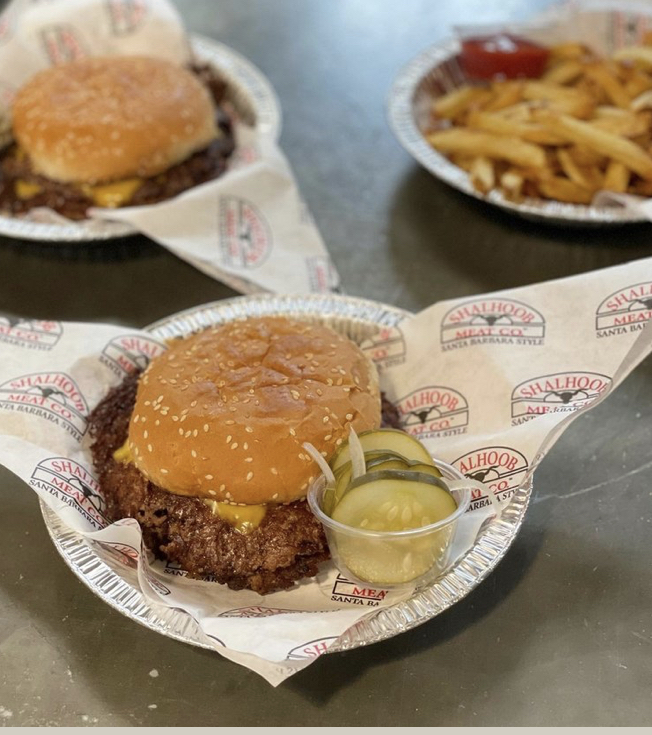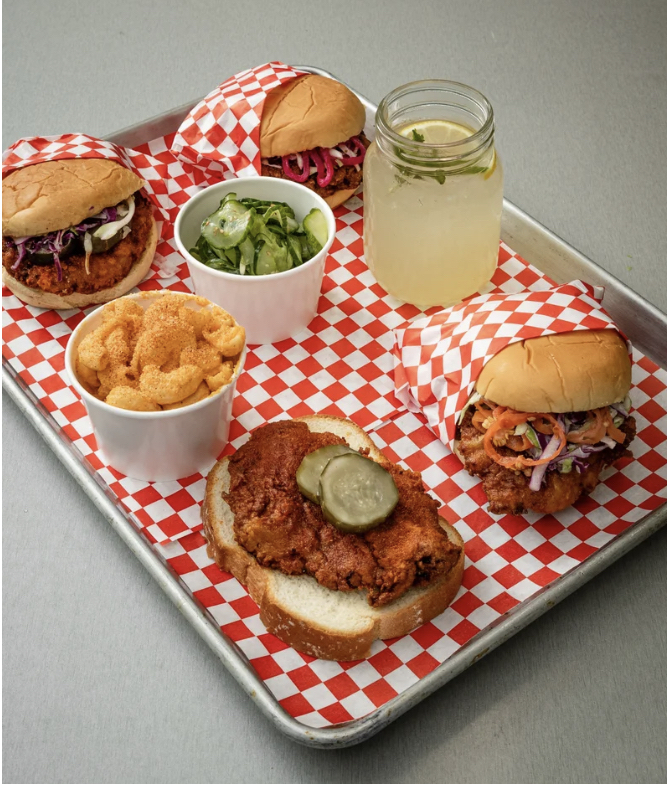 An extension of the family-operated meat company, Shalhoob's @ the Market is a quick and casual eatery and beer garden that offers tasty options such as double and triple cheeseburgers slathered in special sauce (from $9.95), hand-cut fries bathed in American cheese and topped with special sauce and caramelized onions ($6.95), and sticky and savory sesame honey barbecued chicken wings ($13), along with a rotating selection of brews on tap. If you're looking for something smoky and flavorful, you've come to the right place. (805) 770-7700, Shalhoob.com 
Matty's Hot Chicken
Just down the aisle from Little Heart Cafecito, Chef Adam Abrams is heating up his kitchen with Southern-inspired sandwiches and sides, such as Nashville-style fried chicken ($12) served on a slice of white bread and garnished with pickle, and a spicy fried chicken sandwich ($14) served with a side of coleslaw, house-pickled chilies, and spicy remoulade. Besides the tasty beer-battered and deep-fried chicken, there is an eclectic selection of sides such as a gooey mac 'n' cheese with buttery crumbs; bacon, red bell pepper, and chives potato salad; Japanese-style pickled cucumber salad and house-made kimchi (starting at $5.50 per side). All of the ingredients are sourced locally. Indulging here is akin to the pleasure of reading Truman Capote's Music for Chameleons. Like the author, Abram's simple approach to Southern fare is at the crossroads of eccentric and extraordinary. (805) 724-4105, Mattyshotchickensb.com
Santa Barbara Public Market is located at 38 West Victoria Street, (805) 770-7702, Sbpublicmarket.com
Bedda Mia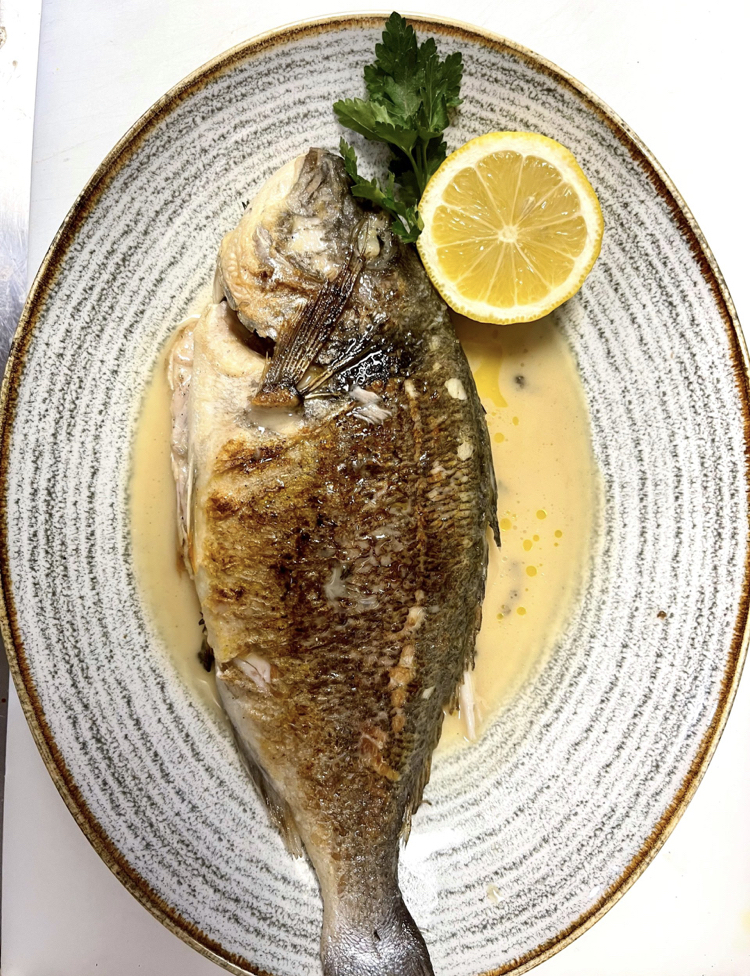 Does Lady Gaga know something about Santa Barbara's food scene that we don't? The international diva was seen chowing down at State Street's newest eatery, Bedda Mia, a few weeks ago. She helped herself to plates of thinly sliced smoked tuna with fennel, orange, and Castelvetrano olives, grilled Mediterranean Orata and pasta twists dressed in pecorino pesto and topped with almonds, tomato, and basil, according to the manager. Who cares? I do! Being Italian American, I am extremely curious to know whether bellissima can beat my record of lapping up an entire bowl of spaghetti.
Bedda Mia, next door to the Granada Theatre, is just the place to do that. The menu is an ode to an ancient place and time that still exists in spirit today on the island of Sicily, where fishermen wander down to the sea and bring back fresh catch, cook it up, and serve it immediately.
It's not so different at Bedda Mia, where an authentic dining experience begins with a first glance at the menu. It's written in Sicilian — which is an official language, separate from Italian. Fish and shellfish figure prominently here with tuna, cuttlefish, and swordfish on the menu. The restaurant offers pisci spada cunzatu ($21), a swordfish carpaccio, topped with fresh herbs and lemon oil; cassategghi cu capuliatu ($29) made with pillowy ricotta, lamb ragù, and spring peas; and sasizza cui sinapi ($29), garlic-roasted fennel sausages served with broccoli rabe and bell peppers. Dessert rivals the dinner with options such as a pistachio tiramisù ($13) and a seven-layer chocolate-praline hazelnut mousse cake ($14). 1218 State Street, (805) 770-8777, Beddamiasantabarbara.com
Tondi Gelato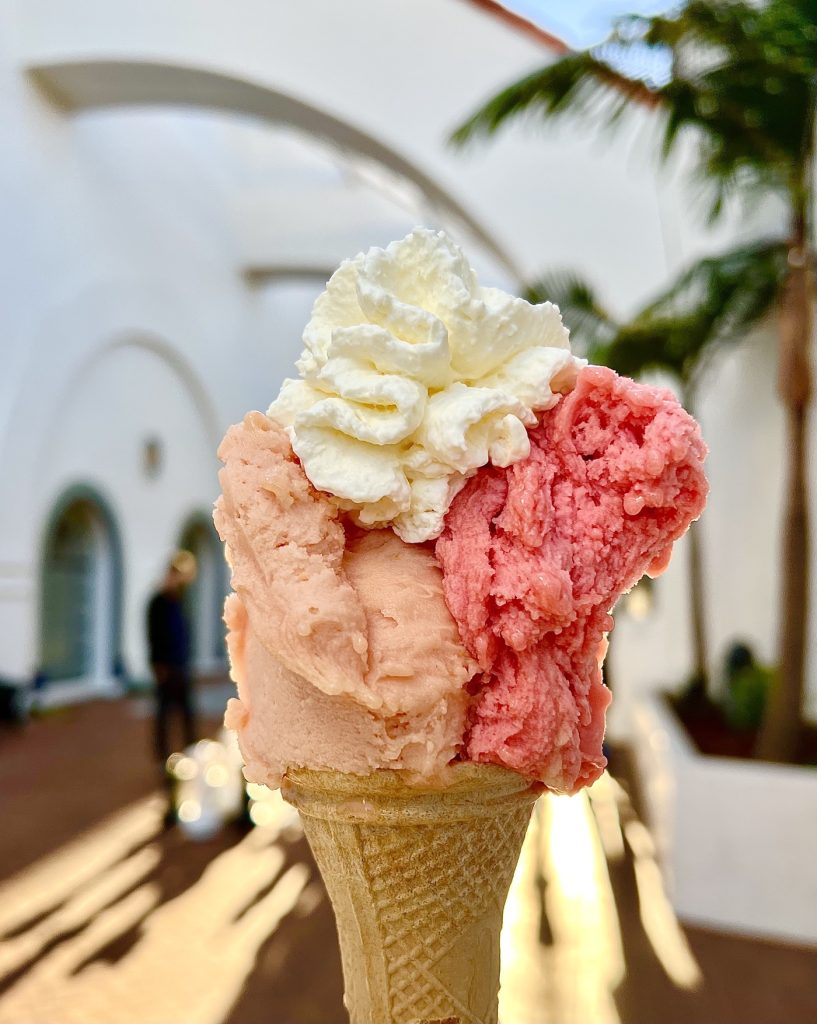 Gelato maker James "Tondi" Haskins was in his freshman year at San Marcos High School when he moved to Italy with his mother and siblings, and spent the next few decades learning the art of producing all-natural artisan gelato from scratch. The results are pure creamy deliciousness served out of a stylish storefront along State Street Promenade at Paseo Nuevo Shopping Center. The gelato case holds about 20 dairy and vegan flavors that rotate seasonally. Tondi combines just the right quantities of ingredients to make each flavor otherworldly. Some of them include blood orange, vanilla saffron, pistachio (made with Sicilian pistachios), and mango lassi with a hint of cardamom. Servings range from $5 to $7. The seasonal Mulberry Granita, an Italian style slushie made from fresh squeezed Pakistani mulberries grown in Carpinteria, will be a summer hit. Enjoy this flavorsome treat along with the ambiance on the gelateria's umbrella-lined patio. 401 Paseo Nuevo, (805) 680-1631, Tondigelato.com
Finch & Fork
Finch & Fork at the Kimpton Canary Hotel has completed its renovation and is reopening with a new space, concept, and menus by Executive Chef Craig Riker.
The eatery's new look was designed by Los Angeles-based interior design firm, Beleco, and takes its cue from coastal living with hues of deep blue and aquamarine against earthy textures and finishes such as leather and terra cotta.
On the menu, look for deviled eggs with pickled shallots, Cajun maple pork belly and chives ($15); white sweet potato soup with truffle and espelette ($12); ricotta gnocchi with pancetta, grilled king trumpet mushrooms, and parmesan cream ($18); and Niman Ranch pork chop ($38), served with Brussels sprouts, avocado, pecan, and fried apple purée. 31 West Carrillo Street, (805) 884-0300, KimptonHotels.com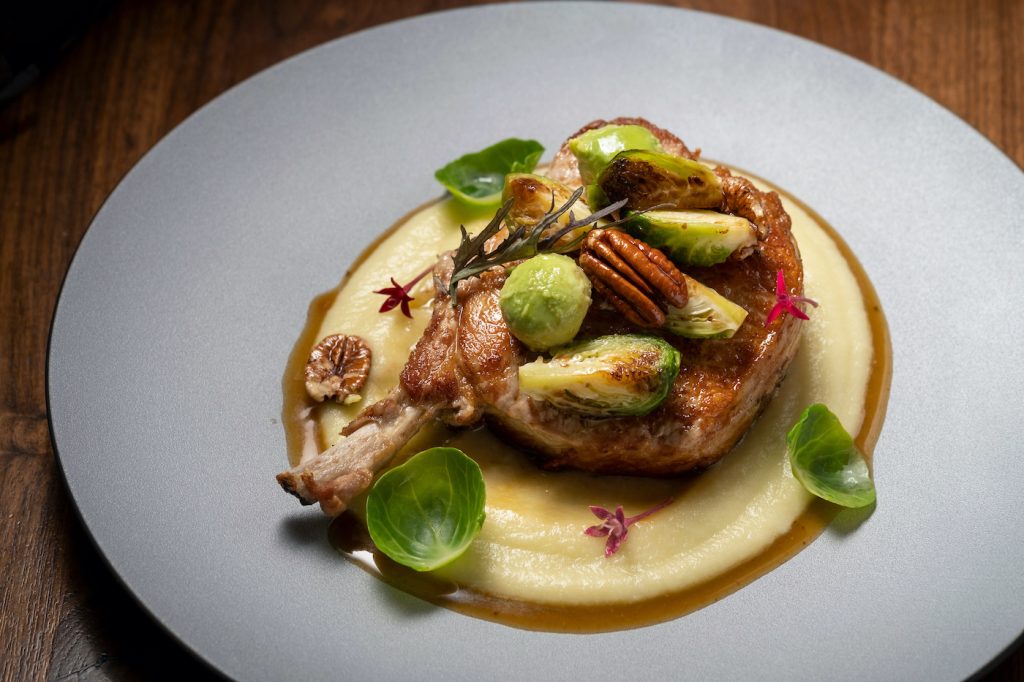 Claudia Schou is a high-heel enthusiast, boot camp novice, and fancy recipe collector. Loves Flannery O'Connor and Breakfast with The Beatles. Formerly at California Apparel News, Orange County Register, and L.A. Times Community News.
You might also be interested in...