Connect with the Bonsai Club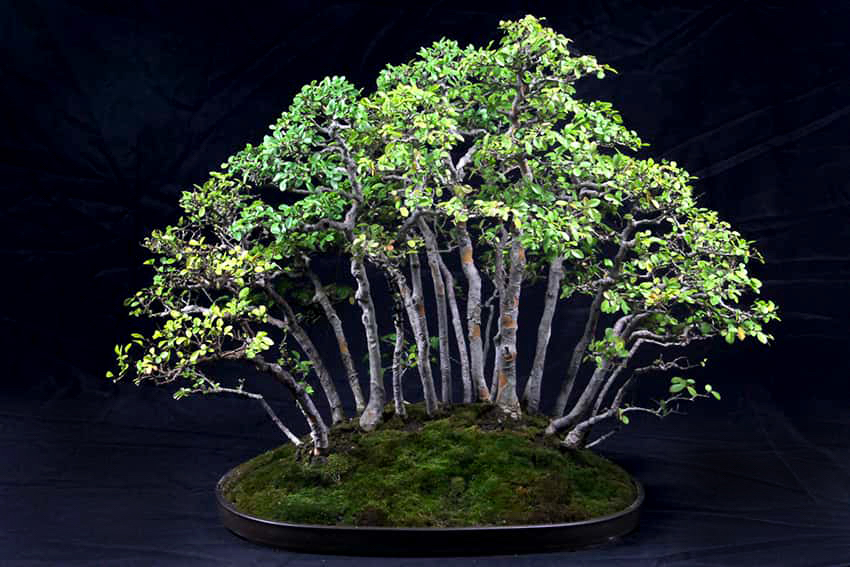 The Bonsai Club of Santa Barbara will hold its annual show, sale, and demonstrations May 21 and May 22 in the Fellowship Hall at Trinity Lutheran Church, 909 La Cumbre Road. Saturday hours are 11 am to 4 pm, Sunday noon to 4 pm. There will be a professional show of Club Members' trees in a variety of styles. There will also be a sales area for bonsai items and a silent auction. Club members will be available to answer questions on the art of bonsai and there will be a free problem clinic for attendees to bring in trees for advice.
Since its origin in 1971, the Bonsai Club has been dedicated to the education of its members and the general public in the art and culture of bonsai. Meetings provide the opportunity to share information concerning the growth, styling, and propagation of bonsai. The Club invites nationally known speakers and demonstrators for the monthly meetings. Advanced classes with instructors and workshops for all members are scheduled several times per year.
The Club holds its meetings on the second Tuesday of each month, except December and August, at 7 pm at Bethany Congregational Church. For further information please contact Club President, Jeff Sczechowski, at bonsaiclubsantabarbara@gmail.com. For further information, please contact Club Newsletter Editor Ernie Witham at erniesworld.humor@gmail.com or (805) 453-5336.
You might also be interested in...