Bobbi Bennett Back at Allora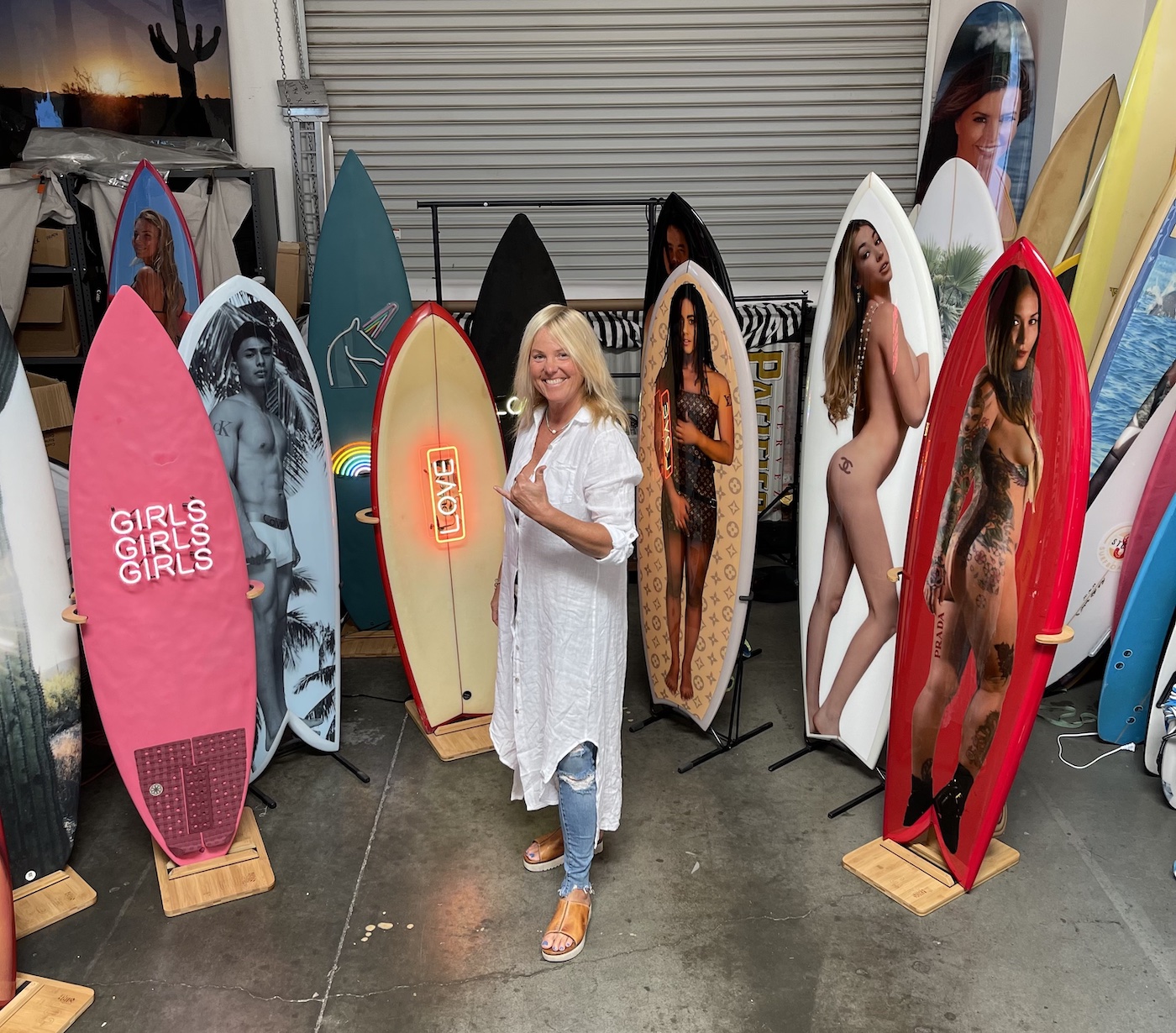 Local artist, photographer, and art dealer Bobbi Bennett is once again partnering with Coast Village Road's Allora by Laura owner Laura Dinning for a trunk show and reception. The installation includes Bennett's fashion-editioned, deconstructed surfboards. Both vintage and new surfboards from top name brands including Rip Curl, Dennis Williams, Rockin Fig, and Channel Islands will be on display, curated alongside Allora's designer clothing.
After creating a body of photographs using resin, Bennett decided to merge her passion of photography and surfing. Using new and vintage surfboards, she applies her photograph and re-coats the surfboard with epoxy resin, creating a glass-like finish and a one-of-a-kind art piece. Her company, STOKED Surfboards, has a cult following, and Bennett has been commissioned by several celebrities to create custom boards.
This new installation features Bennett's conceptual, surfboard representation of iconic fashion labels from Gucci, Prada, and more. The opening reception is Saturday, May 21, from 5 to 7 pm at Allora by Laura, 1269 Coast Village Road.
You might also be interested in...