Wine is Food, Too: Julia Child-Inspired Culinary Fête a Must for Oenophiles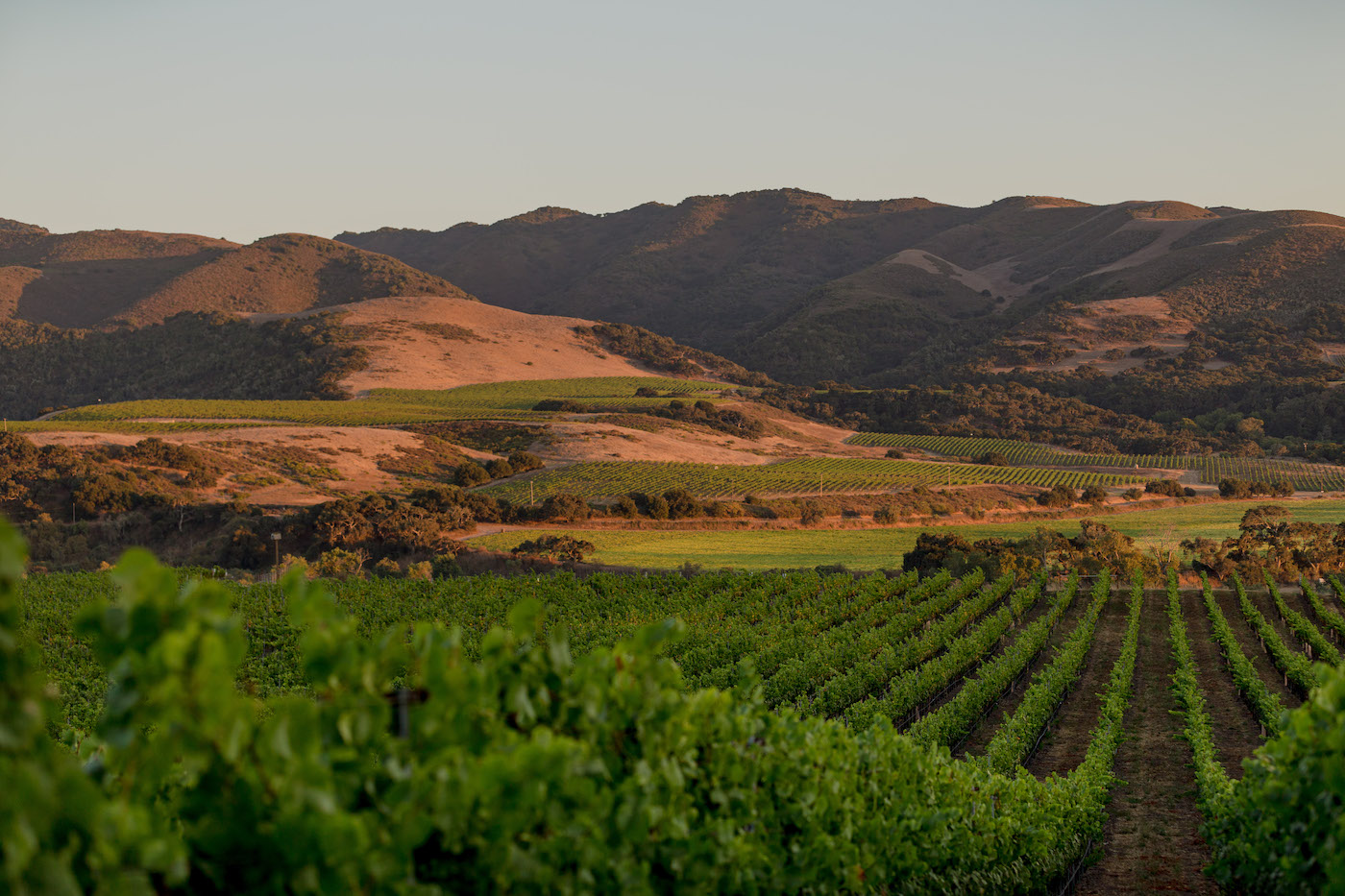 Santa Barbara's big culinary takeover next week is actually two years in the making. Taste of Santa Barbara, presented by the Santa Barbara Culinary Experience in partnership with the Julia Child Foundation, was originally scheduled for May of 2020, and then the world shut down. Rescheduled to this month – May 16 to 22 – the reimagined food fête will feature a calendar chock-full of culinary experiences, all celebrating the county's bounty and its thoughtful approach to food. And the good news for budding oenophiles: wine will have a starring role throughout.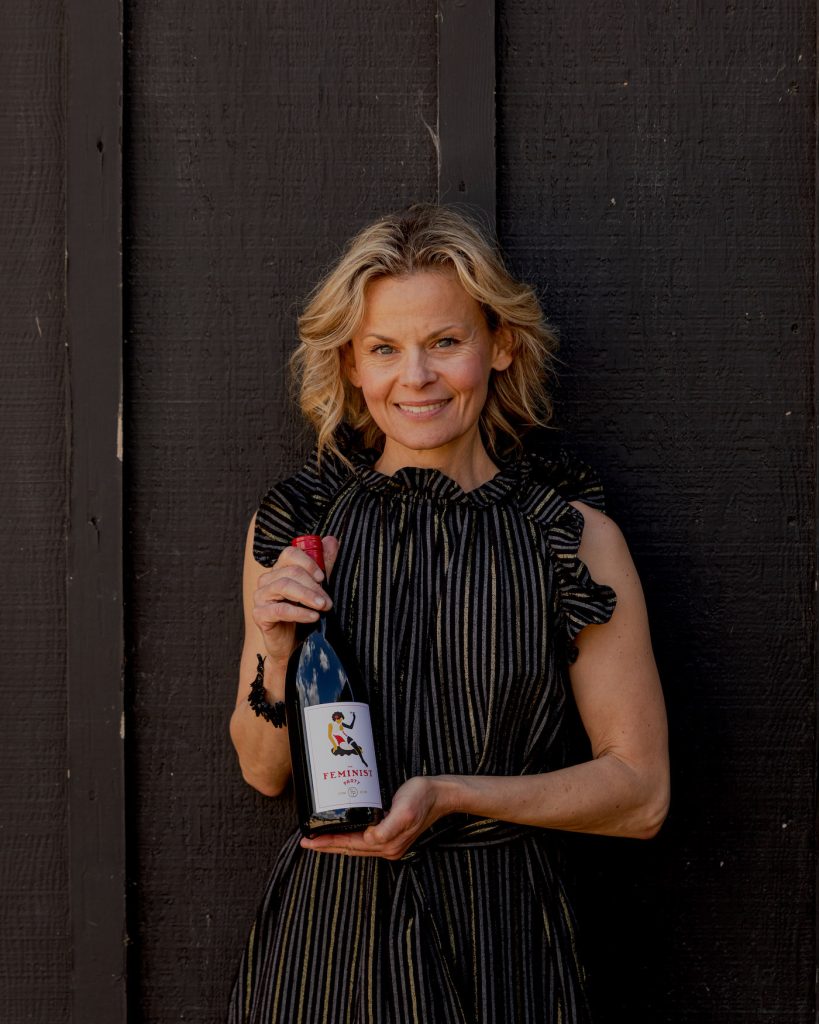 Julia Child's approach to food and wine was legendary and ground-breaking, of course, not to mention infectious. Those around her, including those who met her while she spent her final years in Santa Barbara, ahead of her passing in Montecito in 2004, felt it, too. It's amazing how many local chefs and winemakers have their own Julia stories to tell, even to this day. My own include her cameo during a food-and-wine pairing Christmas program I produced with Jamie West, then-executive chef at the San Ysidro Ranch; the 30-minute show, which aired on KEYT in 2001, was one of her very last on-camera appearances and, in its own way, helped cement my own fascination with all things gourmet.
And while food is Julia Child's great claim to fame, wine factored high for her as well. She cooked with it often – wine as an ingredient, as well as a kitchen companion. And she actively supported the industry: Child helped Robert Mondavi found the American Institute of Wine and Food in San Francisco in 1981, and she helped promote the long-running Central Coast Wine Classic, which produced wine events throughout San Luis Obispo and Santa Barbara counties. One of my favorite Julia wine quotes: "Wine is a living liquid… Its life cycle comprises youth, old age, and death. When not treated with reasonable respect, it will sicken and die."
Julia's love for wine helped inspire a series of events during Taste of Santa Barbara: a "Wine & Dessert Fireside Chat with Julia's Family" takes places at the Hilton Santa Barbara Beachfront Resort on May 19 ($49); a "Library Vertical and Tasting" of winemaker Doug Margerum's popular M5 red wine blend is scheduled at his downtown tasting room on May 21 ($95); and Cheese Shop Santa Barbara (827 Santa Barbara Street) will be hosting a daily pairing of six French artisan cheeses with Kunin Wines ($65 for two people).
The week's flagship wine event – the first-ever Taste of Santa Barbara Wines ($50) – takes place on Sunday, May 22, from 1 pm to 4 pm. Set at the historic El Presidio State Historic Park along East Canon Perdido Street in downtown Santa Barbara, the event will explore the unique aspects of Santa Barbara County as a world-class wine growing region. Sipping will be provided by some of the region's top labels: Rusack, Brander, Crown Point, Foxen, and Alma Rosa. Inside the Presidio Chapel, three interactive seminars will be taking place, too – straight talk from some of the area's most creative wine personalities.
"She was a pioneer well before that was even an option for a woman," says winemaker Sonja Magdevski of Casa Dumetz Wines, with a destination tasting room in downtown Los Alamos. Magdevski will be part of one of those seminars – Women in Wine – adding, "And the confidence she showed with anything she was doing – she continues to inspire."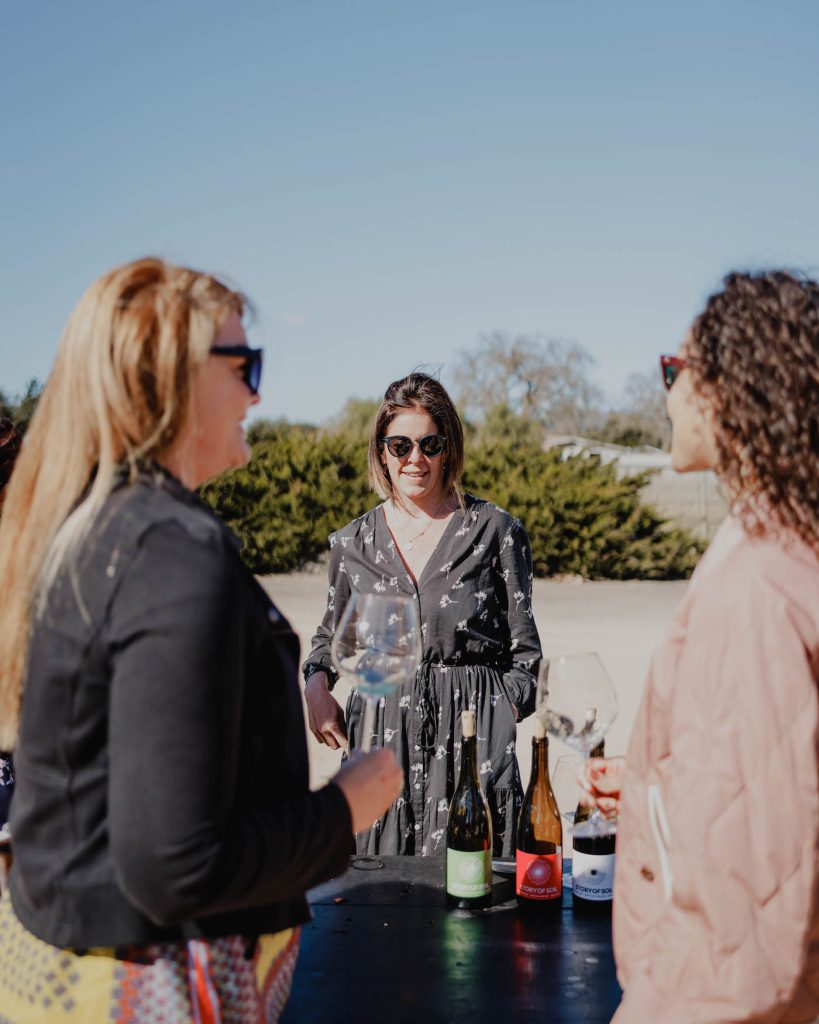 The female footprint on the world of Santa Barbara wine growing continues to grow, especially quickly in the last few years, admits Magdevski, who launched her wine label 18 harvests ago. She attributes that, in part, to the way "life has shifted so dramatically in so many ways with respect to what's, quote, normal. That's the shift. Progress is made as each new generation becomes more accepting of so many things. Everyone's voice and diversity is extraordinarily valuable – that should be given. But we feel it more now," she says.
These days, in her own experience, Magdevski is actually seeing more young women than men curious about entering the wine industry. And that may be "a testament to the nature of Santa Barbara wine in general," she says.
"When I started, it never felt odd being a woman in the industry," she continues. "Everyone was warm and welcoming. The pioneers of this area are, for the most part, still here, active and involved. And when I was looking for a mentor, when I needed questions answered, they were all happy to help, they didn't brush me off. That's pretty extraordinary. I wouldn't be here today if not for my male colleagues who helped me along the way."
A deeper dive into the evolution of the female wine experience during Magdevski's panel discussion, which will also feature Jessica Gasca of Story of Soil, Alice Anderson of Âmevive, and Gretchen Voelcker of Piazza Family Wines. The day's two other panels, with winemakers like Steve Gerbac of Rusack and Fabian Bravo of Brander, will explore Santa Barbara County's distinct wine growing regions, or AVAs, and go beyond the wine. Heritage Goods and Supply will run a pop-up store with books from local authors and food; Cowgirl Creamery and Cypress Grove will host a DIY cheese board station; and McConnell's will dole out ice cream. For tickets, go to sbce.events/taste-of-sb-wines.
Taste of Santa Barbara features several other notable events, including farm tours, discussion around food systems and, on May 20, a screening of the documentary, Julia, at SBCC's Garvin Theater, including a Q&A with its Oscar-nominated directors, Betsy West and Julia Cohen. The event also coincides with Santa Barbara Restaurant Week, with more than a dozen restaurants around town – including Opal, bouchon, and Olio e Limone – presenting prix-fixe $30, $40, and $50 menus. See you there and bring your appetite!
You might also be interested in...