Rome at the Granada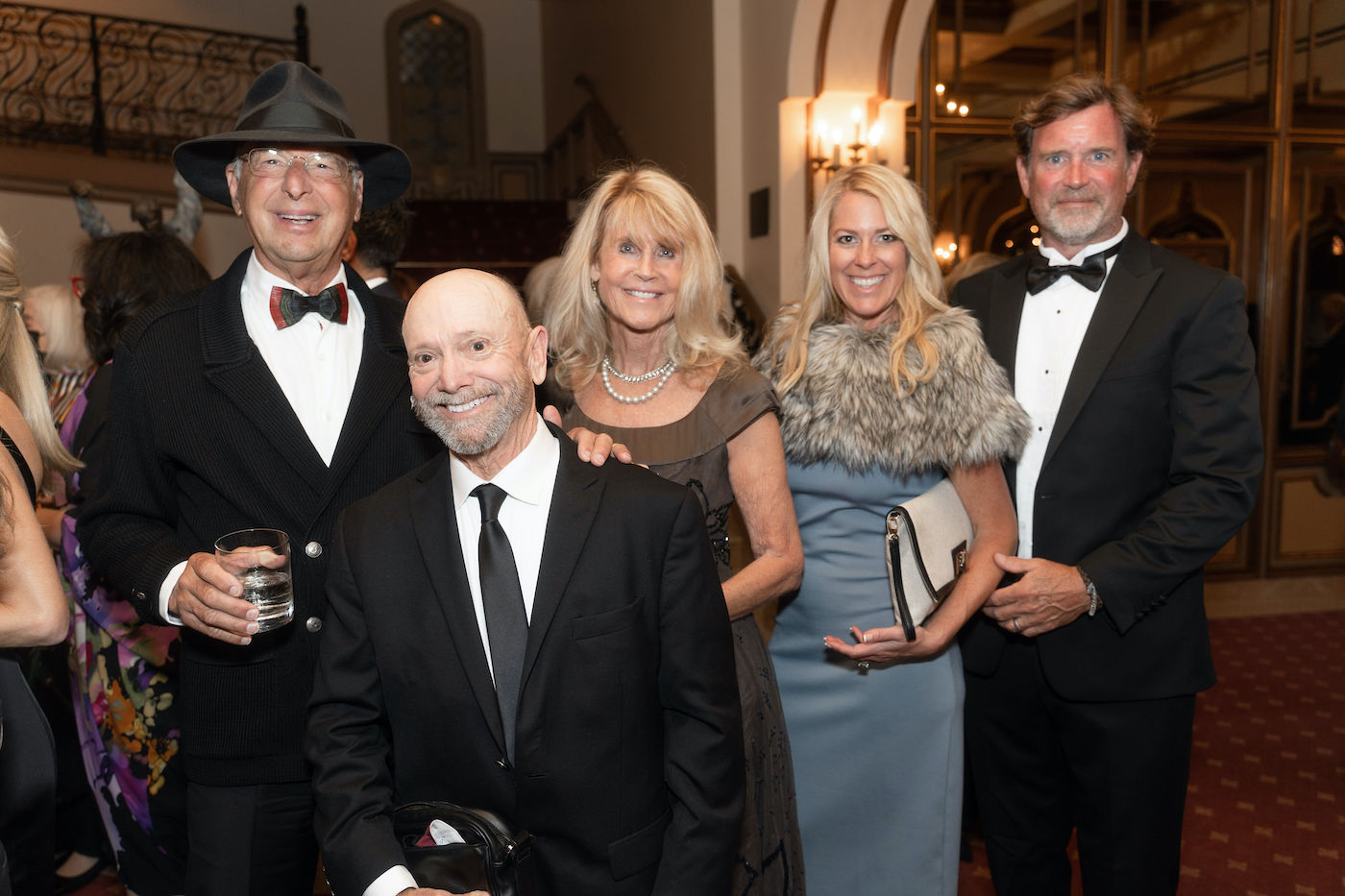 Opera Santa Barbara took over the cavernous stage at the Granada for A Night in Rome, a monochromatic themed tribute to the iconic 1960 Oscar-winning Federico Fellini-directed satire comedy-drama film starring Marcello Mastroianni and Anita Ekberg, with a sold-out crowd of 154 guests raising more than $180,000 for the popular organization.
The boffo bash, emceed by concert pianist Jacopo Giacopuzzi and co-chaired by Karen Knight and Carol Vernon, honored Joan Rutkowski, chairman for the past four years, and Sandy Urquhart, former board chair twice, and her husband Bob. "Opera lets you exercise your emotions like no other art form!" Sandy told the audience. Baritone Alexander Elliott, accompanied on piano by Kostis Protopapas, general and artistic director, entertained after a champagne reception in the theater lobby and a three-course dinner, and the showing of a short film Stories and Angels by Zach Mendez.
Among those clearly in the right aria were Nicholas Burlett, Anne Towbes, Robert Weinman, Mary Dorra, Simon Williams, Dan and Meg Burnham, Roger and Sarah Chrisman, Nina Dunbar, Nir Kabaretti, Caren Rager, Palmer and Sue Jackson, and Susan Gulbransen. An evening of high note…
You might also be interested in...