Our Endorsements
As a world and as a county, we face monumental challenges: climate, poverty, education, income inequality, systemic racism and sexism, houselessness, mental health, inflation, access to healthcare, etc… It's a too-long list of issues that are intersectional and deep. And the only way for our leaders to even begin to unpack such a multiverse of problems would be through collaboration, courage, creativity, open-mindedness, and most importantly, a commitment to working together towards a healthier, truth-based, more equitable society over personal political fortunes. 
No small ask. And while endorsing individual candidates for public office is an important editorial responsibility, none of it means anything if our leaders don't find a way to step out of their political and institutional silos and begin to collaborate on solutions to solve our deepest problems – which extend way outside the job descriptions of any one office or elected body.
The most obvious example for me lies in the harsh criticism of our public schools and their governing boards, which cannot be expected to, alone, lift up their heterogeneous constituent populations when more than half of the students are experiencing poverty or food or housing insecurity, and the accompanying trauma. These issues are simply too big and too pervasive to land on the lap of any one leader or institution.
Still, every race on the June and the November ballots matters. And the main lens we are applying in our candidate endorsements, is the propensity and capacity for open-minded thinking and a collaborative leadership. For the June primary we are only endorsing candidates who we can say, with full confidence, are the best choice for Santa Barbara.
Salud Carbajal – 24th Congressional District
Arguably, no local elected official has had a stronger and more directly positive impact on the lives of Central Coast residents than Salud Carbajal. He won us over after a dozen years as our 1st District County Supervisor, with his legendarily strong constituent services, and he continues to do so, even after five and a half years, as Santa Barbara's representative from the 24th Congressional District. Unlike many Congressional Representatives, Carbajal's local presence remains strong, even as he spends a good deal of his time in D.C.
While Carbajal understands exactly where we are as a country and as a democracy, and just how real the threats are that we face, he remains a glass-half-full kind of guy whose optimism and commitment to moving important balls forward through hard won bipartisan efforts, are reflected in his legislative victories during his three terms in Congress.
His work can be seen and felt in the bipartisan Problem Solvers Caucus, which brought forward the infrastructure bill, bringing 60 million dollars over five years for transit here in the district. That includes roads, broadband, public transit, bridges, waterworks, and water recycling. He's deeply involved in the Climate Solutions Caucus, the For Country Caucus, made up of bipartisan Veterans in Congress, and worked hard to pass the Clean Coastal Act to stop future offshore oil drilling.
Carbajal identifies his top four legislative priorities as: 1) To provide economic opportunities and prosperity to his constituents and Americans across the country. 2) The climate change crisis and the need to address it from multiple standpoints as we have drought, fires, and rising sea levels and its impact on our public health. 3) To improve access and affordability of our healthcare system, prescription drugs, and healthcare premiums. And 4) To make sure our K-12 education system and higher education is more accessible, doubling financial aid, and minimizing student loan debt. Carbajal understand that strengthening our K through 12 education system is key to rebuilding a middle class in our country. Bottom line, he's been an accessible, hardworking, effective representative and a good listener. We proudly endorse Carbajal's return to congress for a 4th term!
Gregg Hart – State Assembly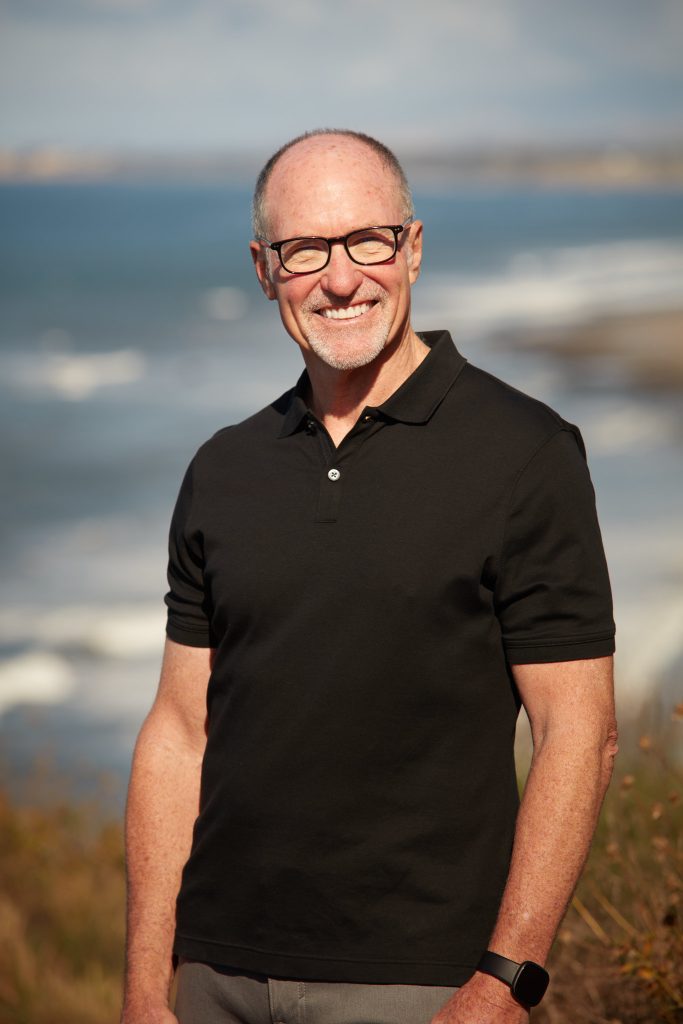 We endorse 2nd District County Supervisor Gregg Hart for State Assembly. Hart's opponent, Mike Stoker (a former County Supervisor and Trump's West Coast EPA Administrator) is famous for coining the phrase "lock her up." We believe that such divisive and mean-spirited political shenanigans should have no place in Santa Barbara's leadership.
A native Santa Barbaran, Supervisor Hart is a consummate Democratic insider whose service on the Santa Barbara Planning Commission, the Santa Barbara City Council from 1986-1994, and most recently as the 2nd District County Supervisor, Gregg Hart could not be more prepared to represent the Central Coast in the state legislature. As Chair of the Board of Supervisors, Hart showed strong leadership during the COVID crisis working with County Public Health to hold regular press conferences to keep Santa Barbara residents in the loop on the ever-changing mind-spinning myriad of rules and regulations around masking, vaccination eligibility, business closures, etc. And his local focus on Homelessness and Transportation bodes well for his advocacy on these fronts in Sacramento. Hart is a sophisticated career politician with a preternatural affinity for understanding complicated policy matters and will no doubt hit the ground running in Sacramento.
The defining relationship between the county and the state is money, and in Sacramento – yank begets bank – and Gregg Hart's got yank in spades. We're hopeful that despite his many years in politics, Hart will bring a fresh perspective to this new job and break out of some old habits of looking inside a used box for solutions to new and ever-escalating challenges faced by the people of the Central Coast.
Laura Capps – Santa Barbara County Supervisor
We wanted Laura Capps on the Board of Supervisors when we endorsed her in 2020 as she made government ethics and the importance of reforming local campaign financing a centerpiece of her successful (but not quite enough) campaign to unseat 1st District County Supervisor Das Williams; and we feel the same now that she's unopposed for Gregg Hart's 2nd District seat.
Many know Laura Capps because of her strong name identification. Laura is the daughter of two former Congressional Representatives for the 37th district – her father Walter Capps (1997), succeeded by her mother Lois Capps' election to the seat (1997-2016) following her father's untimely death in 1997. But aside from her illustrious local pedigree, Laura has proven herself a strong leader in her own right both in her work in the White House, the U.S. Senate, and locally as a member of the Santa Barbara Unified School Board. Capps has prioritized working on issues like poverty and child hunger, being very vocal on things like the earned income tax credit as one of the strongest tools to alleviate poverty and her belief that the County should play a more proactive role in providing supportive services to those whom this could benefit. Capps understands that poverty is a critical lynchpin for so many other issues, like education, housing, and mental health. She's also shown a strong commitment to the Environment through her work with the Community Environmental Council and her Climate Safety Plan. We look forward to having her on the Board of Supervisors as she continues to make a difference for our county in these and other critical areas.
We hope Capps, now that her entrance onto the Board of Supervisors has been endorsed by the local Democratic Party, will maintain her open and fair-minded leadership and strong independent spirit as these are the qualities that we value the most.
Susan Salcido – County Superintendent of Schools
We believe this is the most important race on the ballot! As a former School Board Member and a parent of two kids in our local public schools, I am bothered by the charges being leveled at our current County Superintendent, Susan Salcido, by her clearly underqualified opponent, Physical Education teacher, Christy Lozano.
Lozano's conservative electoral challenge, in a race for a position meant, for good reason, to remain nonpartisan, is a local manifestation of a national cultural war being waged over racial, LGBTQ+, and pandemic policies in public education. Lozano calls for more transparency (which we always support, though not sure what that looks like in this case), she claims to want to bring parents into the decision-making process (again, we support parental input but not sure what that looks like either). These are easy and common issues on which to campaign and often reflect a candidate's lack of understanding of the rules that regulate a position's purview. Lozano uses trigger words like "grooming" to describe LGBTQ+ education. (Grooming, as we know, is a word used to describe the intentional and incremental modus operandi of child molesters.) In her call for transparency, Ms. Lozano claims that "the county budgets are hard to find." I had no problem finding them. She also claims they're "hard for her to understand." Quite possibly. Complicated 105-million-dollar budgets are hard to understand for those inexperienced in budgets and accounting. It was my least favorite and most challenging part of my job as a School Board Member – and that was for a one-school elementary district.
But my biggest beef with Ms. Lozano is that she doesn't seem to fully understand what the job responsibilities of the County Superintendent of Schools are. She wants to have an impact on curriculum adoption, test scores, and student discipline, none of which is remotely under the auspices of the County Superintendent.
The Job of County Superintendent involves overseeing a staff of 550 people. The office certifies all teachers in all 20 districts; reviews all 20 budgets; administers the special education programs and staff for 812 students (Cold Spring, Montecito Union, and Cuyama), for which there are never enough resources; runs 10 preschools for children experiencing poverty; and administers education programs for migrants and for children experiencing homelessness. On top of that, the County Supervisor is constitutionally charged with translating state codes that are hard for even the most experienced to unpack. And finally, the job calls for an adept educational administrator/politician who can not only serve as a liaison between the State and local school districts, but can effectively advocate on behalf of our local school up to the State.
Ms. Salcido has been a strong County Superintendent during an historically challenging moment. The best example of her thoughtful leadership can be seen in our county's mental health needs where she has worked tirelessly to harness every mental health resource available and dispatched them, as needed, to campuses around the county. This has been of particular importance during the pandemic.
Moving through the pandemic, this county faces historically high levels of poverty, with all its accompanying issues, under the weight of which our already overly stressed campuses are straining. Not to mention a looming and escalating drug addiction crisis and a hyper politicized environment where every decision made is seen as politically motivated.
More than ever, we need the experience and thoughtfulness of leaders like Susan Salcido who can face historical challenges in public education at the most experienced point in their career.
I asked Superintendent Salcido if we could have a conversation, because I figured that no one could do a better job of explaining what exactly a County Superintendent does and for what this moment calls. And I was right. Here is the conversation we had, shortened a bit for space.
Q. What is the most intense piece of your work right now as County Superintendent?
A. The role of County Superintendent of Schools, there's really three big buckets. One category has to do with direct student supports. We provide direct special education supports in three districts, Montecito Union, Cold Spring, and Cuyama. That means our staff at SBCEO are literally like the school staff in supporting special education.
We also have early childhood education, 10 preschools, we operate in the county for low-income families. That's our staff in those schools; and then juvenile court and community schools in Santa Maria, the Los Robles High School, and then Dos Puertas, which is in the Juvenile Justice Center. So that work is just like the work of school districts, where we're really maximizing all the time we have with our students. And right now, with new COVID outbreaks, we're really working on the health and safety of schools, of students, and staff at the same time. So, the instructional pieces, the academic pieces, the mental wellness support pieces, but then there's the health and safety pieces. So that's one category.
Another bucket is being that liaison between the State and the school districts. And over the past few years, an example of that, with all of the changes that came through California Department of Public Health, we were having to translate that, digest that, and ensure that all the schools, private schools, charter schools, public schools, all have that information, but also in reverse, we advocate up to the State and say, for example, transitional kindergarten is a big topic right now where we're expanding kindergarten to another grade. And so how does that land on community funded and other districts?
And the third bucket is more of that support for school districts: reviewing all their budgets and ensuring their solvency, reviewing their local control accountability plans, and ensuring that we approve them. But we also do credentialing and professional development – all the teacher induction programs they're concluding.
Our county is either first or tied for first in terms of child poverty. How does this impact your work?
According to the Public Policy Institute of California, Santa Barbara County is third highest percentage of all other counties in California in terms of the rate of poverty – behind Los Angeles and Yolo County. So very, very high… What's also very high is our rate of students experiencing homelessness as well as emerging multilingual language learners. So we've got the high poverty, students experiencing homelessness. We've got a significant foster youth group as well, and English learners as well as students with special needs. So our county office is extremely mindful and we work towards supporting all students. I mean, it's really that equity lens of ensuring that everyone has what they need and there's differentiated needs throughout the entire county.
So a few examples of how we support, because the vulnerabilities got illuminated more through the pandemic. An example is technology and connectivity. Immediately we found that there were many families that didn't have the devices. And if you're sharing homes, to have shared connectivity was extremely challenging and everyone found that to be true, whether in poverty or not… At one time, we distributed over 1,300 devices for free that were refurbished. And it went from Cuyama to Lompoc to Santa Maria all the way through the county. It was the first time we expanded our services from the south to the north because there was the need. Not only devices, but actual connectivity. So we actually staffed phone calls to Frontier and Cox Communications in mixed tech and in Spanish and English so that we could have people get low cost connectivity.
And in terms of food, nutrition continuity, that's on our minds as well. During the pandemic we had so many cafeteria workers work throughout, working with the Food Bank of Santa Barbara County and many other entities. But now as we go forward, what school districts are required to do are provide free breakfasts and lunches in schools, which is an excellent example of California working towards ensuring nutrition continuity.
We operate and administer the Santa Barbara County Promotores Network. And these are on the ground individuals called 'Promotores,' who are people in the community that help other people in the community access health care and access education. This network can help others in the community understand where to go for healthcare, dental care, all of that. So that's another area of support.
Right now, we're working with districts to extend the learning day, provide community schools, so that there can be extensions after school, summer learning. What we're finding is families who are in poverty often work multiple jobs. So they need places for their students to be, like extended learning on the weekends and in the summertime. So a lot of our supports have to do with supporting our districts in planning for how to serve students year-round. We also have a director who supports students experiencing homelessness. We then liaise with all of the districts in those kinds of supportive ways. You can see that a lot of what we do is instead of direct supports, like the special education examples, it's really that supplemental supports of coming alongside our districts as they're implementing the direct supports for their students and families.
One of the things your opponent is calling up are low test scores. What role does the County play in directing curriculum and dealing with student test scores?
That's a great question. So I'd love to address it in multiple ways. First, curriculum decisions are only made locally. And that's why with 20 districts, you're going to find potentially 20 different curriculum decisions for every one of their subjects, because it's a local board decision and not a County decision at all. So having said that, we do help with curriculum fairs. We bring publishers so people can see what they're about. We can help districts make some decisions around curriculum by saying what is and isn't included, but we're not the deciders.
Do you get involved in advocating for what you believe would be effective curriculum?
No. There are cycles of curriculum that will be adopted throughout the state. So oftentimes that's what really gets the attention. Mathematics is coming next and science and all that. And my team and I are not in the advocacy role. We point out some strengths of this or that program. Or areas of insufficiencies. But the advocacy, that's just not our role. It's more our role to support the districts in any way that they need in those areas, but it is not to advocate. It would be a bit of a conflict.
And going back to the test score piece, I think it's important to establish the fact that our county has shown growth over time since 2017. Looking at English, arts, and mathematics, since 2017, we've had growth each year. So, it is factual to say that in 2017, 2018, and 2019 our county for those subject areas have shown growth. But the test was not given in 2020. So, there's no data for the 2019-20 school year. Then in 2021 in the spring, there were optional ways for districts to provide that assessment. Some provided it and some used an alternate assessment. So, the data varies immensely. It's extremely hard to measure and it doesn't provide a full picture to use state data over the last few years when there are major missing pieces. So if we do go back and talk about the facts, we talk about the growth each year, I think that would be a success story.
Another piece that is important, as far as statewide or countywide success, is to show college going rates and graduation rates. Santa Barbara County is over 90% graduation rate, much higher than the state's graduation rate. The state is at 87%. And our college going rate is at over 67% and that's higher than the state as well. So using a fuller picture is more appropriate than calling out a year or two in terms of an assessment for English, language arts, and mathematics. And I would say those are the more important assessments, and I don't want to minimize state assessments because I think they serve a purpose of a point in time, but they don't show the entire success rate as I was saying.
Your opponent claims to want to bring "non-partisanship" to the job of County Superintendent, which is not intended to be a partisan position. Do you believe you've been a partisan superintendent?
The role of County Superintendent is nonpartisan, and I believe I've conducted my work in a nonpartisan way from the moment I've started. It's about serving all students. The lens is through support. The lens is not through politics. It's about serving our students and families and educators. And I strongly believe that the role of County Superintendent should be and will remain nonpartisan.
Unfortunately, it seems there's very little right now that's not seen as political. How is that impacting your work and your ability to communicate well with parental and other constituents about things like sex education, LGBTQ education, mask wearing, vaccination requirements…?
I definitely hold true to the fact that I view the work through a lens of: Okay, how can I not only support, but provide the accurate information from the State and the law and public health? For example, because we're using a lot from the period of the pandemic. For me, what I was promoting is to say, "Here is what public health is requiring. Here is what the governor's office is requiring. Here is what the law says and how the law may shift." For me it was about accurately sharing the information and the implementation, which again was occurring at the school and district level. So that was the case for masks. That was the case for vaccines.
You're right in terms of schools and support for students, the intersection with politics is there. What happens in our schools is absolutely driven by the federal government in terms of the U.S. Department of Education, as well as the California Department of Education and State Board of Education. So to say it's void of politics would not be accurate. But to say that one leads with a political mindset or a partisan mindset, I'd say that is not the way in which I lead our County Education office. It's not with a partisan point of view.
Do you feel there's an issue with transparency at the County? Candidates always bring up transparency. But, for example, during the pandemic, your meetings were not taped. What's your feeling about that?
I'd say that's right, they were not taped. But I wouldn't have been averse to taping them either. We know that many school districts are in the public quite a bit and they record their meetings because there's so much interest by local community members in local schools. The decisions that they make impact their families, and their children, and their students within their schools. So there's a lot more attention and focus on local school districts.
The County Board has different jurisdiction than a school board does. And oftentimes people will have a misunderstanding that the County Board, for example, oversees all of the County and the county's school boards. Similarly, they might think that I, as the County Superintendent, oversee or supervise the superintendents, but I don't. The County Board oversees appeals – charter school and inter-district transfer appeals. And when there are appeals, the public will come to those meetings, but typically the public is mostly interested in the local school board meetings.
Having said that, I am absolutely for transparency, and even I would say accessibility. I really want to ensure that those who want access to our board, the board's business, has that access to it. The County Board of Education just had a meeting related to transparency, accessibility, and recording board meetings. So we're going to come back next month and talk about the audio recording of board meetings. We're moving in the direction of having the meetings more accessible. I'm absolutely for that transparency, if that will help build an understanding of what we do and how we serve the community.
I'm looking forward, in the next months and next four years, to having more community conversations. I will say that I think there's an emphasis right now on board meetings, but board meetings are just one aspect of how we can communicate with the community at large. I think there are some questions that my office and myself can help to illuminate by having conversations with the community, using both technology platforms and being in-person.
Community conversations, for example, around health and safety of our students. When I talk about health and safety, I'm thinking about mental wellness supports, but also this fentanyl and drug crisis that we're seeing in California, the nation, and even Santa Barbara County. I would like to use the office and my leadership to have these conversations so that parents and the community can listen in, ask questions, and that we can have thoughtful dialogue around what's happening in our schools. And we can illuminate other areas around reading, literacy. What are the different types? What do the professionals say? What does the research show? Again, it could be about educating and supporting the community at large. So that's an area that I'm looking forward to promoting.
Do you think there's enough coordination and information sharing among elected officials to solve complicated problems? I look at an issue like poverty that's so intersectional and really can't be solved by any one body or leader.
I've always thought that Santa Barbara County is really the right size to make what you're saying work really well. It's about cohesiveness. First knowing what is available, second, making the cohesion work across the county… because different regions within the county have different supports available. We shouldn't be in silos. It really should be okay, what can we do together?
So, for example, I'm working very closely with county behavioral wellness and schools to then approach the supports across the schools. And we can do more. We need to do more.
Sheriff Bill Brown has just put together a group on the opioid crisis, Project Opioid. And in that round table, about 50 people, education is at the table, and so are faith-based leaders, as well as different county leaders – from the DA's office, supervisors, education – to say… who's doing what across the county? But then how are we going to work together?
Homelessness is another example. The County of Santa Barbara has been working on homelessness. And a lot of it is encampments and housing. My thinking is around education and continuity of programs. And it's important for us to be at the table to talk about homelessness, not just in terms of adults or transients and encampments, but rather children and families and how we can serve.
I think that having strong relationships with our partners across the county is important. I truly believe that's where the experience comes in, with the knowledge of different entities comes in, and the leaning in to say, "Can we be part of each other's conversations and not be siloed?"
Is there anything I'm not asking you that you feel like you would want people to know?
Well, we are at a pivotal time in education. I mean, it's an opportune time in that we are coming out of some very challenging times, and we have a great opportunity to make growth, but it's also pivotal in that there are a lot of needs in our schools… where we can seize this moment to get growth and opportunity. And I believe that in this time we need an individual at the helm with experience and knowledge about the complexity of our systems, of our county, the resources available to the state and across the nation. And I come with experience and knowledge with having had multiple roles throughout these years, as a teacher and a coach, assistant principal, principal, director of curriculum, assistant superintendent, deputy superintendent, and county superintendent. Each of those roles have helped me learn, grow, build capacity, and be at the place where I can support our county schools in this pivotal time to seize this opportunity and really grow and thrive.
You might also be interested in...