Angels & Hope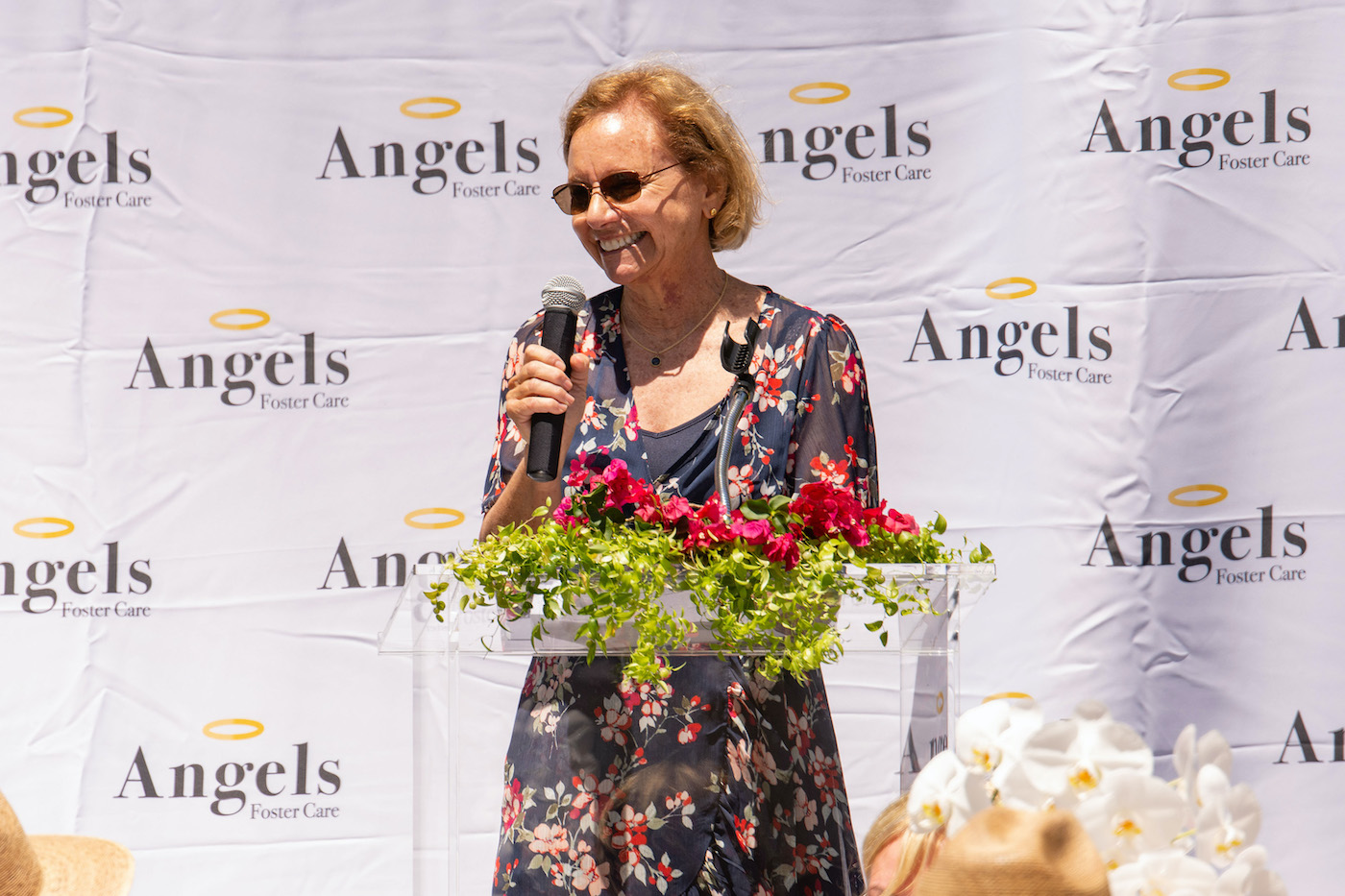 Michael Behrman, a local doctor, and his wife, Sonia, both foster parents, opened the picturesque gardens of their Hope Ranch home overlooking the Pacific when Angels Foster Care hosted its first Al Fresco lunch in three years with 255 guests raising more than $100,000. "It's really overwhelming for all of us to be back like the old days!" gushed Holly Carmody, executive director. "The feeling is quite fantastic!"
Radio host Catherine Remak and founder Meichelle Arntz emceed the delightful event, which had been held for many years on the main lawn at the Biltmore, which is now closed. It was chaired by Lori Bauer, board vice president. Artists – Heisoon Haan, Francine McOwen, Gail Parker, Heather Ridenour, Melissa Seawards, and Art McCombs – were dotted around the estate with their paint brushes and easels, with their works up for sale for the charity.
Among those quaffing the wine and digging into the food from Catering Connection were Thomasine Richards, Sheri Copus, Kate and Lucy Firestone, Marsha Kotlyar, Diana MacFarlane, Holly Murphy, Erin Graffy, and Anne Luther.
You might also be interested in...