Taylors Guide Readers on Soul Pilgrimage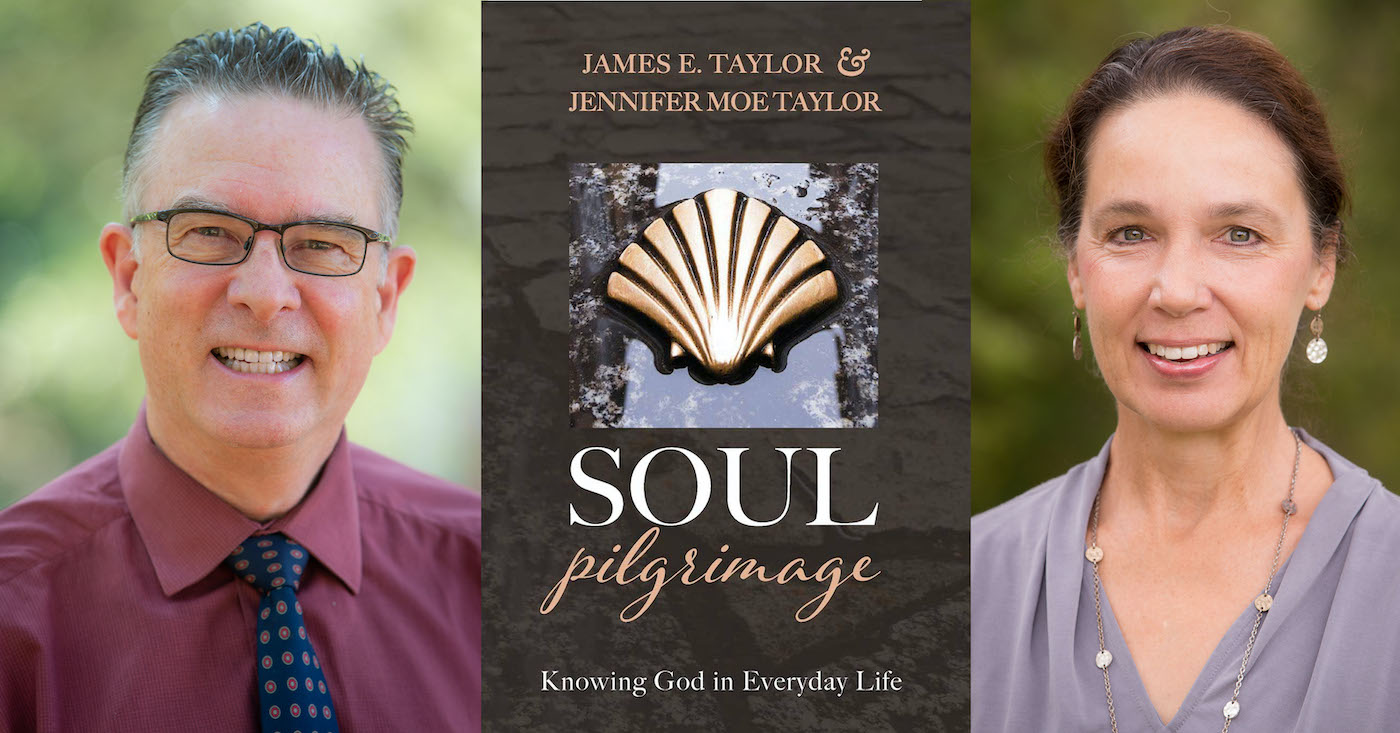 James E. Taylor and Jennifer Moe Taylor, husband and wife, have teamed up to co-author a new book, Soul Pilgrimage: Knowing God in Everyday Life (Cascade Books). The volume takes readers on a sacred pilgrimage to deepen their relationship with God.
In fall 2018, the Taylors traveled to Northern Spain to walk the Camino de Santiago, where they solidified the idea to write the book. While a literal religious pilgrimage involves going to a place, such as Jerusalem, Rome, or Santiago de Compostela, the Taylors invite their readers to go on a pilgrimage that seeks to bring the soul closer to God.
"On a soul pilgrimage, you have to keep your soul directed toward God for a long time," James says. "Doing so requires engaging in various spiritual practices. Will you accept my invitation? Will you join my wife, Jennifer, and me on this soul pilgrimage?"
James, professor of philosophy at Westmont, and Jennifer, a longtime director of internships at the college and an amateur writer since 2019, collaborate to integrate themes of apologetics, theology, and biblical studies with Jennifer's journaling and James' transformational reflections.
James, a 1978 Westmont alumnus, has written Introducing Apologetics: Cultivating Christian Commitment (2006) and Learning for Wisdom: Christian Education and the Good Life (2017). Jennifer graduated from UC Davis and UC Santa Barbara.
You might also be interested in...