Feeling Your Own Home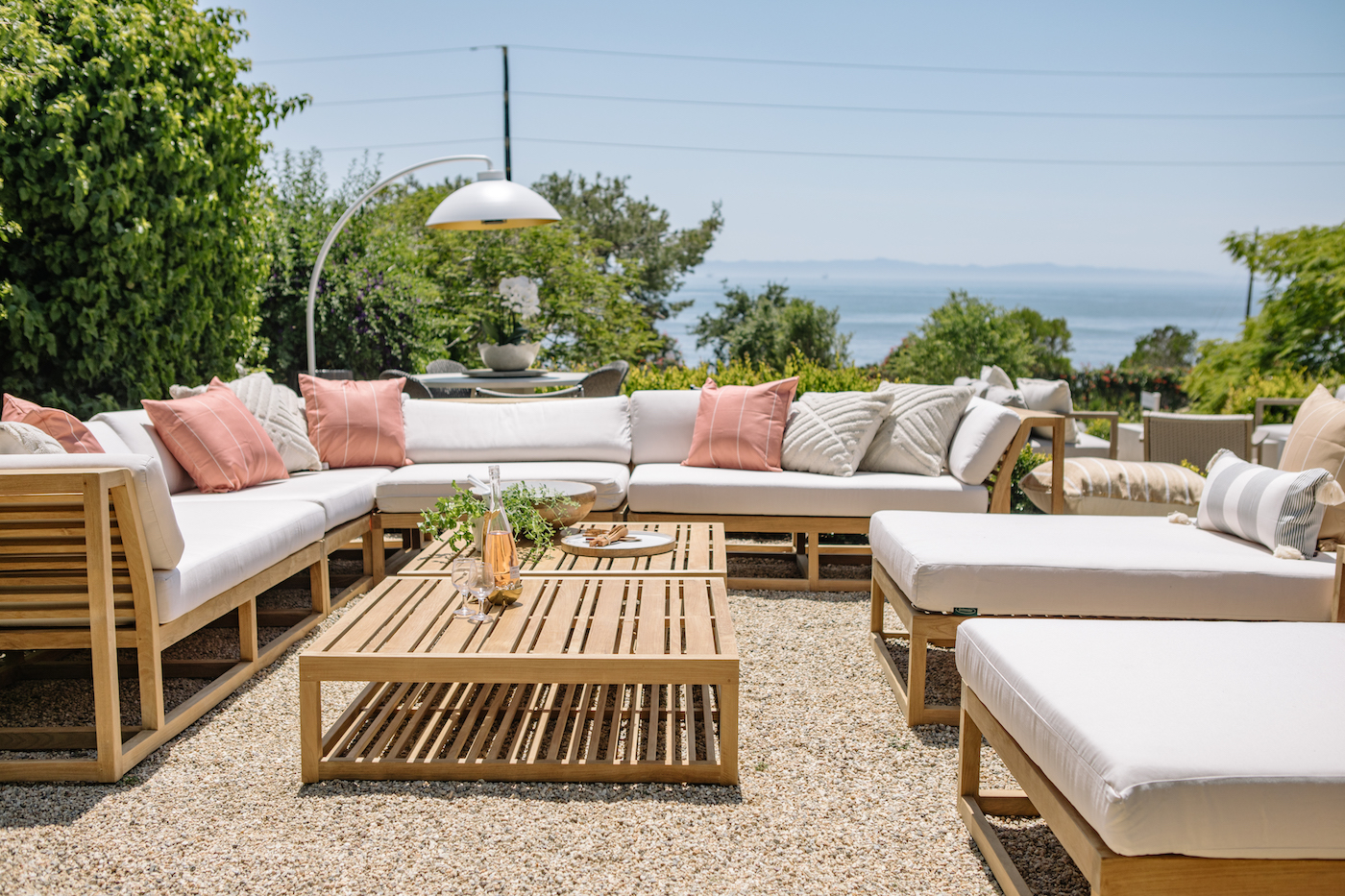 We are always curating our environment to fit our feelings and lifestyle. Just as we put on music to match a mood, we select the colors, materials, and objects of our home to pair with how we want to feel there. Or as Aimee Miller of Home Crush puts it, "Design your life."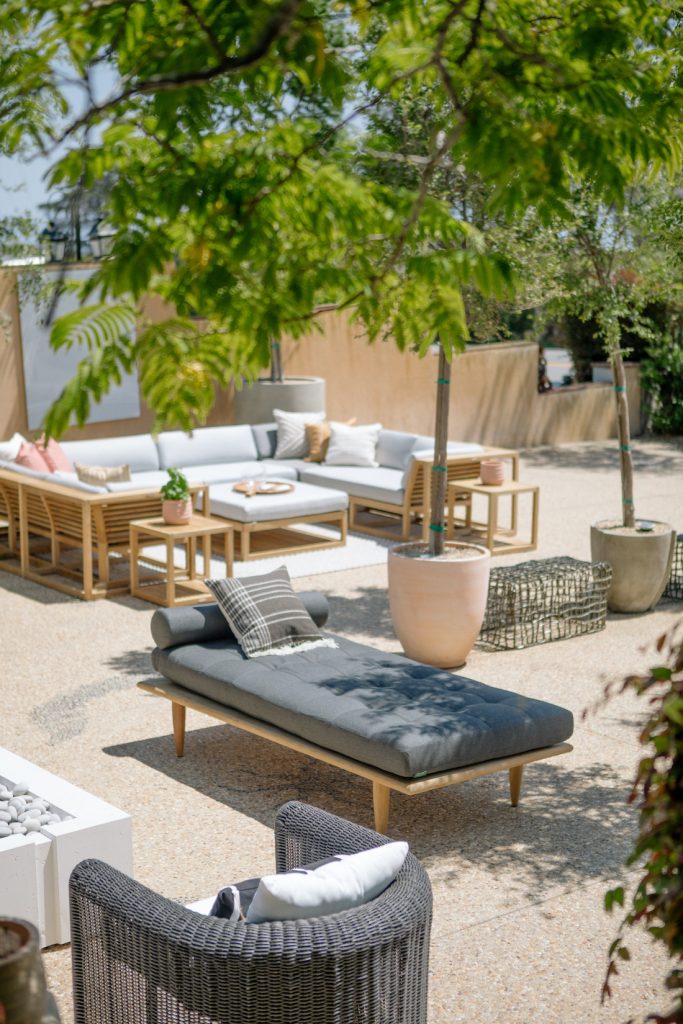 Home Crush is described as an "Interactive Design Experience Center and Smart Home Interior Design Studio." Since opening in 2013, Miller and her team have helped bring a fusion of coastal styling and a dash of tech to give their clients' homes an organic movement between interior and exterior space. Miller feels that yard and outside spaces should make the person feel just as at home as the inside. "That's why you come to Santa Barbara. You just want this outdoor lifestyle," she says.
To this point, they have been operating out of a 1931 bungalow in downtown Santa Barbara. Miller purposefully chose the older building to show what one can do to spruce up a place with just an eye for detail and the right design. However, their new showroom location in Summerland allows guests to fully experience what Home Crush has to offer. They celebrated May Day with a soft opening and are now open for guests to come in and experience what they have to offer.
I recently visited as they got ready for their opening. Walking up to the corner of Lillie Avenue and Olive Street in Summerland, I hear Miller calling out to the moving crew, waving her hands with the direction and deft touch of a conductor. As we meet, we walk up the path of stone steps, passing by the perfume of angel's trumpets and other delicate flowers as we head towards the building in back. Inside, Andrea Brown, a senior designer and team collaborator, sits at a counter, her eyes darting across the screen with the graceful focus of a musician site-reading the sheet. A school of jellyfish lamps hang down from the ceiling, floating above a table of simple, elegant items for the home. 
And while the Summerland property is an opportunity to show off their curated wares and clean style – having designed everything on site from the landscaping to the sprinklers and lighting – the idea is not to have a "store" but rather a space where people can come in and fully experience the items. "We're just trying to make little moments," says Miller. Later adding, "We love the setting because you can feel it out."
Chairs and tables are nestled around the property to create different environments and let guests sit down, touch the materials, and get a sense of how it would feel in their life – that is the experiential style of Home Crush. The space comes across less like a showroom and more like an outdoor lounge where you can listen to some tunes and take home a table if it speaks to you.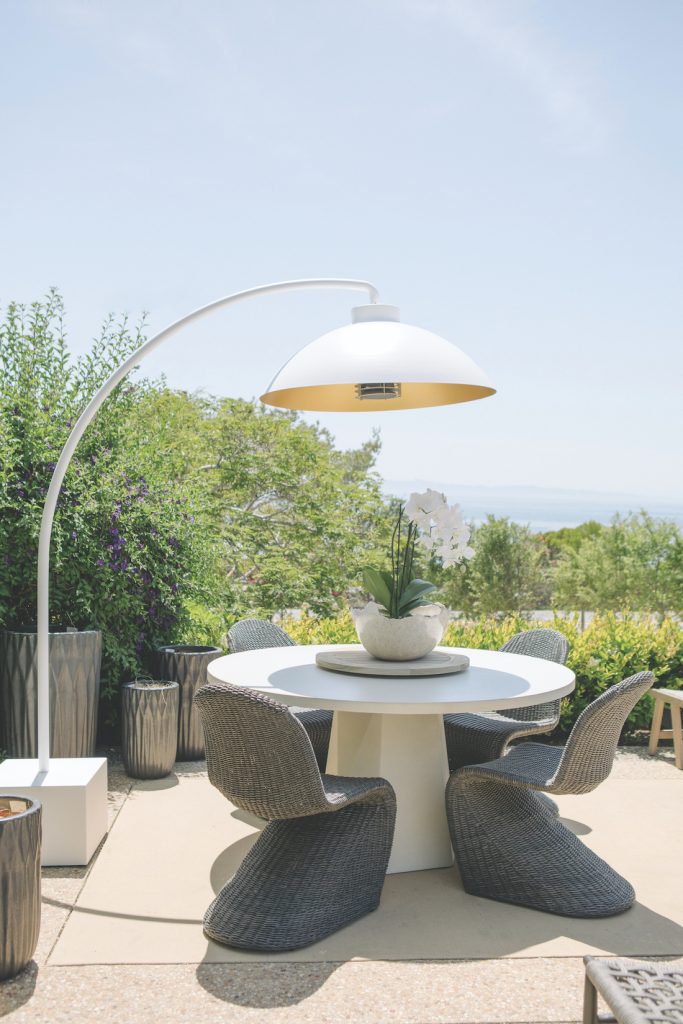 A large, weatherproof TV sits in one corner of the yard, beach images vividly flashing across its screen, even in full daylight. Miller turns on the outdoor speakers, subtly spread throughout the space. Music fills the air with concert-level quality sound that still allows conversation-level volumes. We walk through the space as Miller points out unique teak and Canadian-made fire pits. Many of the items found onsite are hand-selected and often not available in California, or even the Western U.S.
Miller emphasizes that making your home work for you doesn't necessarily require a full redesign (although they can assist with that too if need be). Bringing a new accent to your life can be as simple as changing a lightbulb or painting a wall. In fact, Miller once counted 60 burned-out bulbs in one client's house. It can be hard to keep up on the maintenance and minutiae of owning a home during the hustle and bustle of life. Part of the focus at Home Crush is to help simplify these tasks and design the home around the person's lifestyle. Which leads to the Smart Home aspect of what Home Crush does.
Many homes are now equipped with Alexa, Ring, and the myriad of other smart devices designed to bring ease to your living spaces. However, many of them run off their own control systems and don't interact with one another. Having smart devices in a home should make one's life easier, not more stressful, as you shout at the room with an armful of controllers and commands. "What we try to do is make them all talk together," says Miller. The team also puts a strong focus on hiding any wires to keep a clean look in the home, rather than having wires strewn through the room as if it's a teenager's first attempt at a sound system.
Vito Adamo of California Smart Homes is their tech maestro, integrating the electronic and programming devices so they all sing the same tune. "Really the whole point with a control system is to keep all the wires hidden and make everything automated," he states. In Summerland, we peek into a side closet where a small bundle of wires snakes their way down from their secluded path and into a stack of devices, chirping with LEDs as they send out signals. The magic of programming is that these systems are fully customizable with a central command unit that can be set up for the exact lifestyle that one lives. A single master button can help shut down a home before leaving – locking doors, setting an alarm, and turning off any necessary electronics as you head out the door. The controls can be programmed to adjust everything from the fan speed to turning on the fireplace. Their goal is to create an integrated system that operates with ease and effectiveness that will leave you relaxed and calling out "Alexa – Wine Time!" – the lights dimming as you sink into an evening mood and glass of vino from the comfort of your couch.
Come see for yourself during their Opening Gala event on Thursday, May 12, from 4 to 7 pm with Lucca catering and Artiste Wines. This will be the first of many as Miller plans to host a plethora of nonprofit events and evening soirées there. The idea is that the space is for guests to visit, experience the items and designs available, and see how it would make them feel in their own home and life.  
Home Crush (2500 Lillie Ave, Summerland) is open 10 am to 5 pm, Tuesday through Saturday, and on Sunday from 11 am to 5 pm. Visit home-crush.com for more information.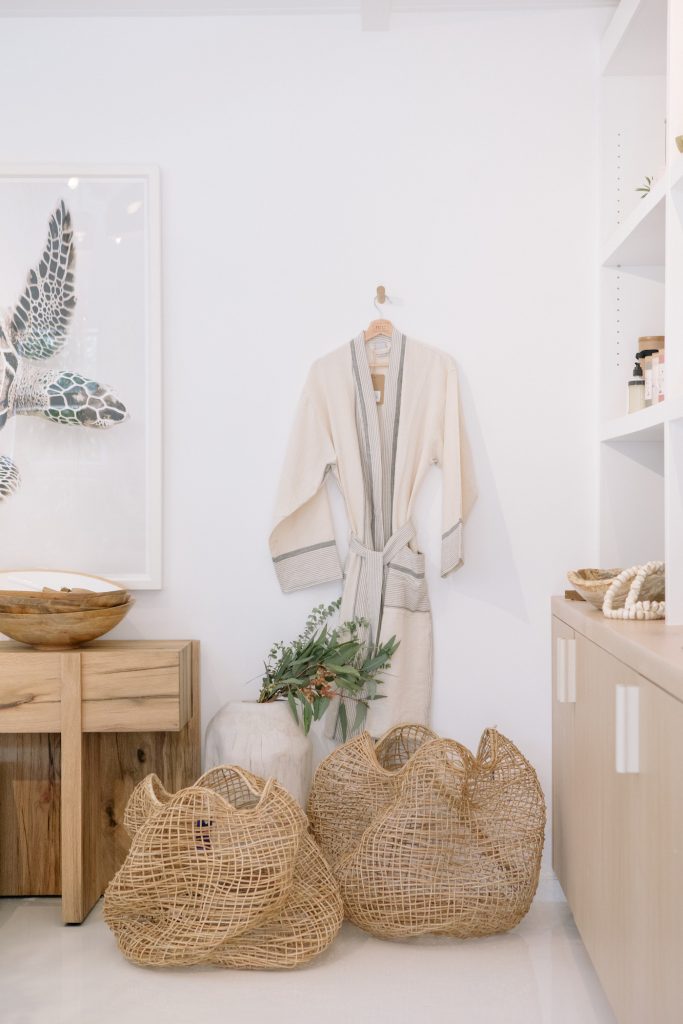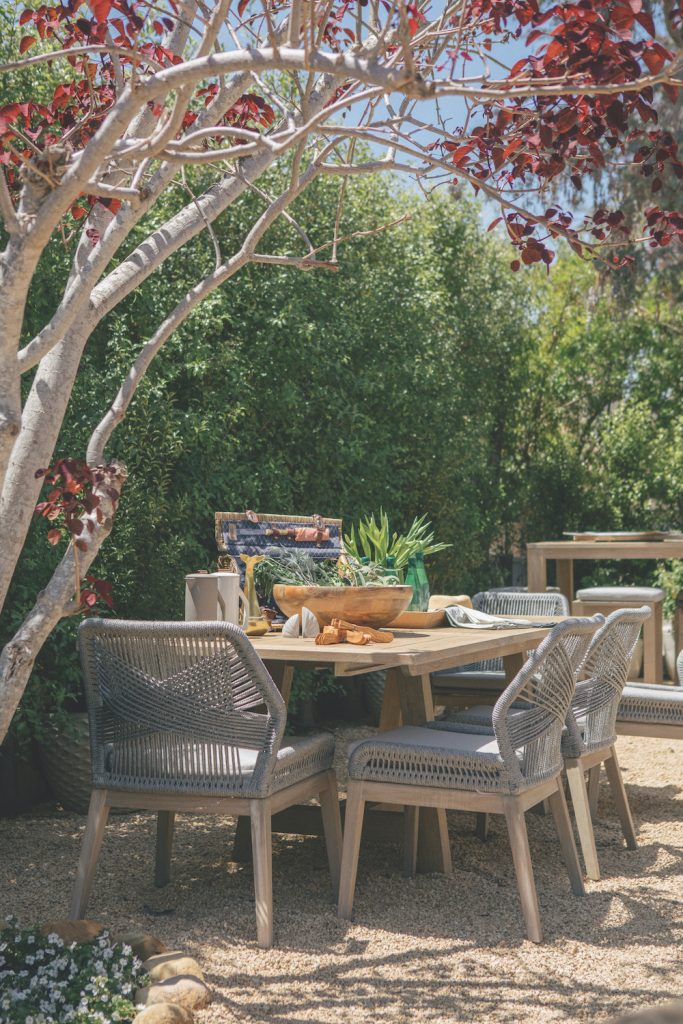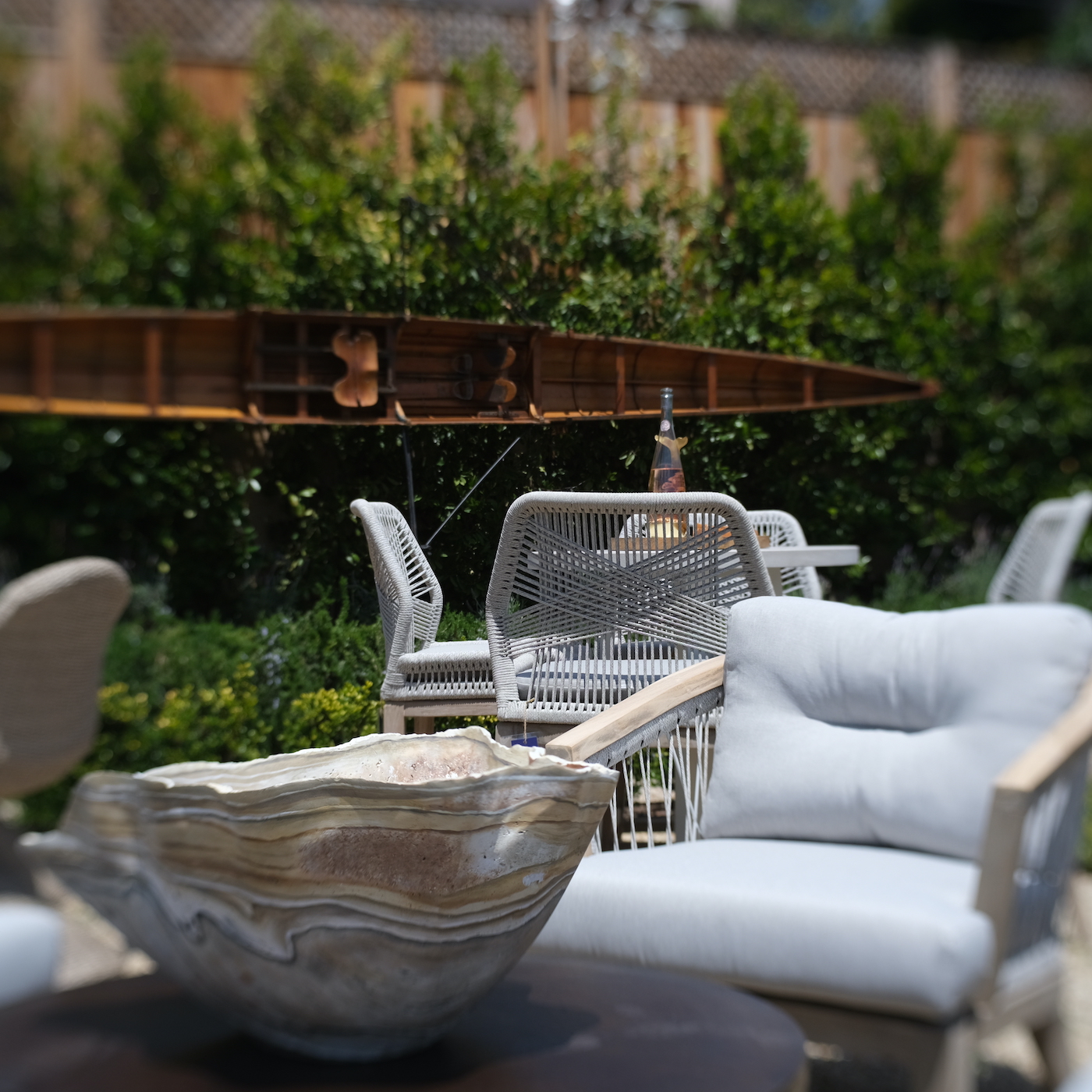 You might also be interested in...