Dr. Deborah S. Foster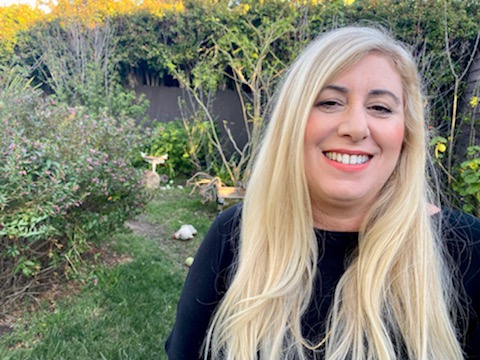 On a recent Santa Barbara spring morning, with early clouds with a chill in the air, Dr. Deborah Smilovitz Foster and I sat down together at Pierre Lafond in Montecito. The red umbrellas were up in anticipation of the sun's appearance as we sipped our tea and chatted. It soon became apparent that I was seated next to someone with a basket full of interests. From her Santa Barbara psychology practice stressing the importance of mindfulness for mental and physical health, to her advocacy for our planet, environmental awareness, and an anti-war stance, Dr. Foster embodies an all-embracing humanitarian perspective. No surprise there, after learning how she acquired the ideals she champions.
The daughter of a medical doctor specializing in infectious diseases and a fashion designer originally from New York, Dr. Foster grew up in San Luis Obispo… in other words, a local gal! "Yep, I was a regular cowgirl," she laughed, "Loved animals and grew up on a ranchette with a horse named Peaches, a bunch of bunnies, and Fluffy the sheep. I did the 4H thing too… It was really a great way to grow up." Her humanitarian interests came primarily from her father, who emphasized that caring for people was the path to caring for the world. "My dad awoke something in my heart which has sustained me ever since. Now that I think about it," she added, "my first and most important 'degree' came from my father!"
Dr. Foster attended schools in San Luis Obispo and graduated from UCSB in Sociology with a minor in Global Peace and Security. Her first job was as a teacher at both a preschool and at Roosevelt Elementary School. "In between I did some graphic design work and explored diverse interests of my own." Dr. Foster had also competed in a variety of sports as a student, especially competitive tennis, and the idea of investigating the importance of psychology in competitive sports seemed to resonate. "During that exploratory period, I came to the realization that psychology was in itself a fascinating subject, so I decided to pursue a master's degree in clinical psychology." During her master's studies, Dr. Foster interned at Santa Barbara County Mental Health where she functioned as a certified member of the crisis team, working with gang members, domestic violence, anger management, and community clinics working with children and their families.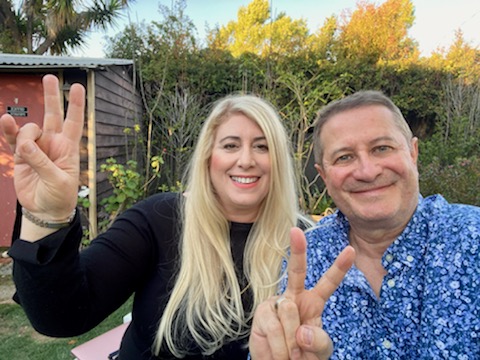 The experience at County Mental Health further deepened Dr. Foster's interest in the field, which eventually led to Pacifica Graduate Institute, where she earned a PhD in Clinical Psychology and emphasis in Depth Psychology. While at Pacifica she began an eight-year internship with Dr. Radhule Weininger, MD, PhD., whose practice of complementary medicine integrates both the Western and Eastern approaches to health and wellbeing. As an intern, Dr. Foster learned the Cultivating Emotional Balance (CEB) teaching program that integrates the wisdom and traditions of modern psychology, current medical research, and body-mind integration through contemplative practices, such as mindfulness meditation.
During this time, Dr. Foster began a practice of her own, based on CEB principles. Her work as a clinical psychologist and neuropsychologist focuses on a deeper understanding of neuropsychological functions and how they relate within the family unit. These tools serve to create a more compassionate, loving relationship that generalizes into the global realm.
Dr. Foster's continuing theme of connectivity between individual wellness and global health gave rise to a serendipitous meeting with the French-born humanitarian filmmaker Emmanuel Itier, formerly on the Santa Barbara International Film Festival board. Itier, presently a documentary producer/director, has interviewed peace activists such as Desmond Tutu, the Dalai Lama, Deepak Chopra, Nobel Prize Laureate Mairead Maguire, and actor Sharon Stone for inclusion in his films. Dr. Foster, having complementary beliefs with the filmmaker that peace in the world begins with peace in oneself, was interviewed for Itier's last anti-war documentary Guns, Bombs & War: A Love Story. The documentary poses the question: Why do we kill each other? In her filmed response, Dr. Foster suggests that global unrest today is primarily fear based – targeting "the other" as an existential threat to ourselves. Indeed, an unfortunate human tendency, one to be acknowledged and directly addressed.
When asked what thoughts she'd like to share, Foster states emphatically, "We all have something to offer to the world. Self-love is important and the ability to know oneself… be honest with yourself. To know yourself will bring an inner peace that will influence the entire world!"
Sigrid Toye is an Educational and Behavior Therapist with a PhD in Clinical Psychology, a freelance writer, and a storyteller. She loves all things creative, including her two (adult) artist children.
You might also be interested in...