Block Party Revival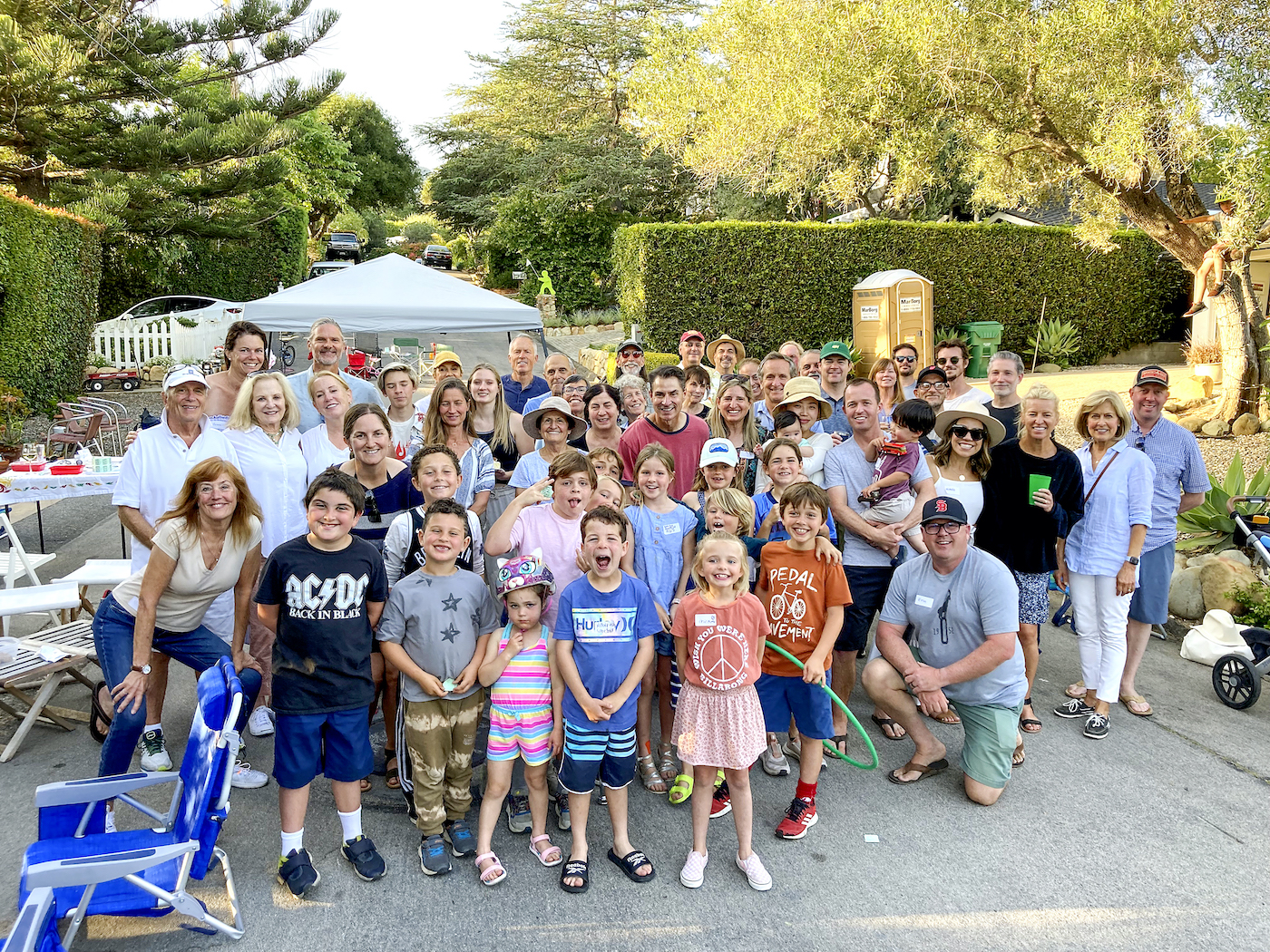 Spring has sprung, bringing with it the revival of our town's neighborhood block parties. Recent Montecito town gatherings were the Holiday Tree decorating on San Ysidro Lane in December, and the last block party in April 2019 before the lockdowns. Both events were spawned by members from the Montecito Association, whose love of our town shines brightly.
On April 24 this year, people in the Santa Rosa Lane area came together for a revival of their annual fête, created by co-chairs Mindy Denson and Nancy Lee. Invitations were left in mailboxes on Santa Rosa Lane, Lemon Grove Lane, Seaview Road, Miramonte Lane, Mimosa Lane, and Court Place, and yes, Oprah was invited as always!
Via a brief phone interview last week, Denson mentioned that she just wanted to get the spirit going again now that the gathering restrictions have lifted, saying, "It feels good to be with neighbors and reconfirming friendships. I contacted a few people, and it came together quickly with lots of interest. This is an all-ages family event, and we encourage other blocks in the Montecito area to have these get-togethers; we are family in Montecito."
Lee and Denson set up a big white tent on the road, with tables and chairs, an area for street ping pong, and a kids raffle for items donated by families coming to the event such as costume jewelry, games, and art. Food was supplied by Big Joe's Taco Truck and attendees brought their favorite desserts and side dishes to share.
Over 50 adults and 17 kids came together, including Chris Denson, Mike Lee, Abe and Jessica Powell of the Bucket Brigade, Christine and Rob LoMonaco, and Tennessee and Dodie McBroom.
Mindy shared that the next neighborhood outing is called "The Gathering Table" with wine and charcuterie trays scheduled for late June.
Indeed, Montecito residents have come to rely on their neighbors over the recent five years from the Thomas Fire, mudslides, and lockdowns. Celebrating that connection is worth doing.
411: Mindy can be reached at (805) 969-9671 or mindydenson@gmail.com 
You might also be interested in...